I spent most of yesterday making beer flashcards and studying aroma notes, so I decided it would be good to put that studying to practice and see what I'd truly learned. And by that, I mean I went to Ladyface for the evening, had a flight of beer and enjoyed a long afternoon.

Since I've tried all of Ladyface's beers, I went for their flight of the week.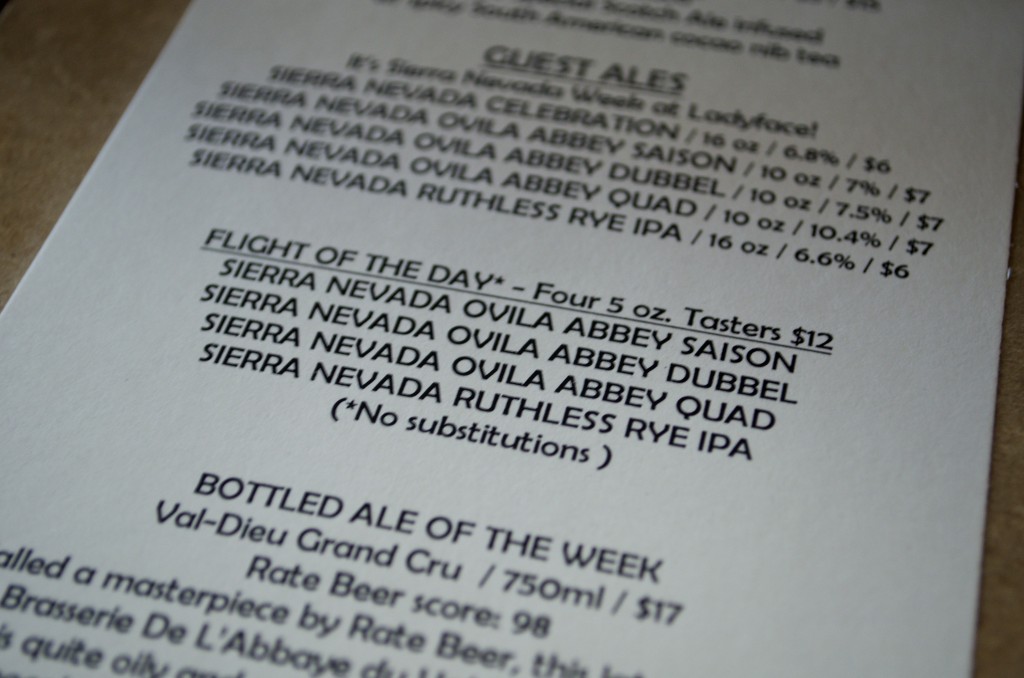 Sierra Nevada has taken over the guest taps! My flight was served right to left. I'm not a huge fan of sweeter beers, but I'm slowly learning to like tripels and quads! I'm finally getting out of my hopheaded stubbornness!

In between tasters, it's necessary to cleanse your palate. Bacon and jalapeno stuffed mac 'n cheese topped with salt and vinegar chips probably isn't the best way, but man, was it worth it!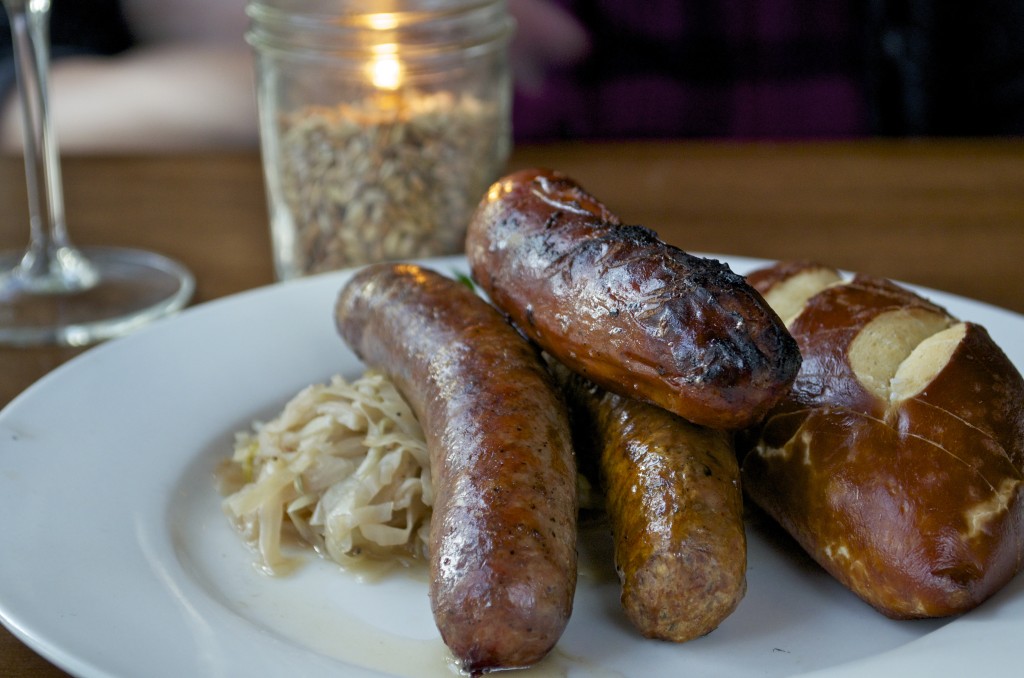 They had a sausage plate featuring pork, duck and rabbit. Turns out I'm not a big fan of rabbit. I just couldn't get the image of our trail bunnies jumping through my path out of my head. I had a bite of each and then felt too weirded out to continue…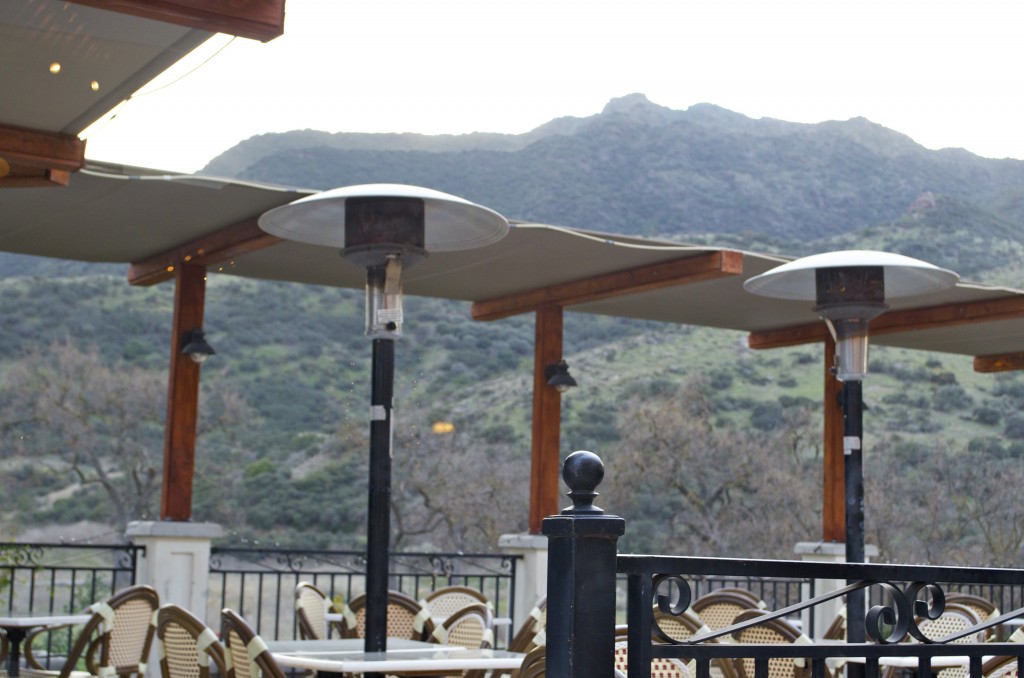 We enjoyed a relaxing two hours inside, soaking in the ambiance and slowly sipping through the flight. As I was walking out I was stopped by a couple enjoying their dinner who recognized me and said they follow my blog! So sorry I didn't get your names or formally introduce myself, but thank you so much for the sweet comments – you really made my night!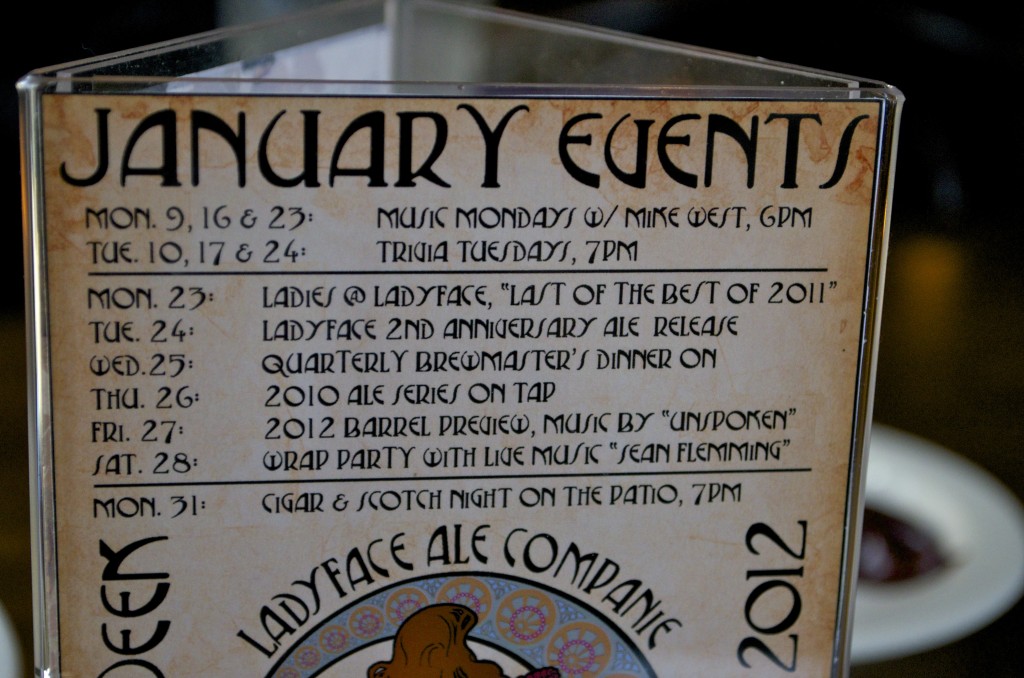 Ladyface will be celebrating their two-year anniversary starting next week! You can bet I'll be there supporting them!
I'm heading up to Santa Barbara today for a little Cicerone study session and porter tasting with Grayson! Have a wonderful Tuesday!