Boulder City, Nevada. What can I say about it? Not too much…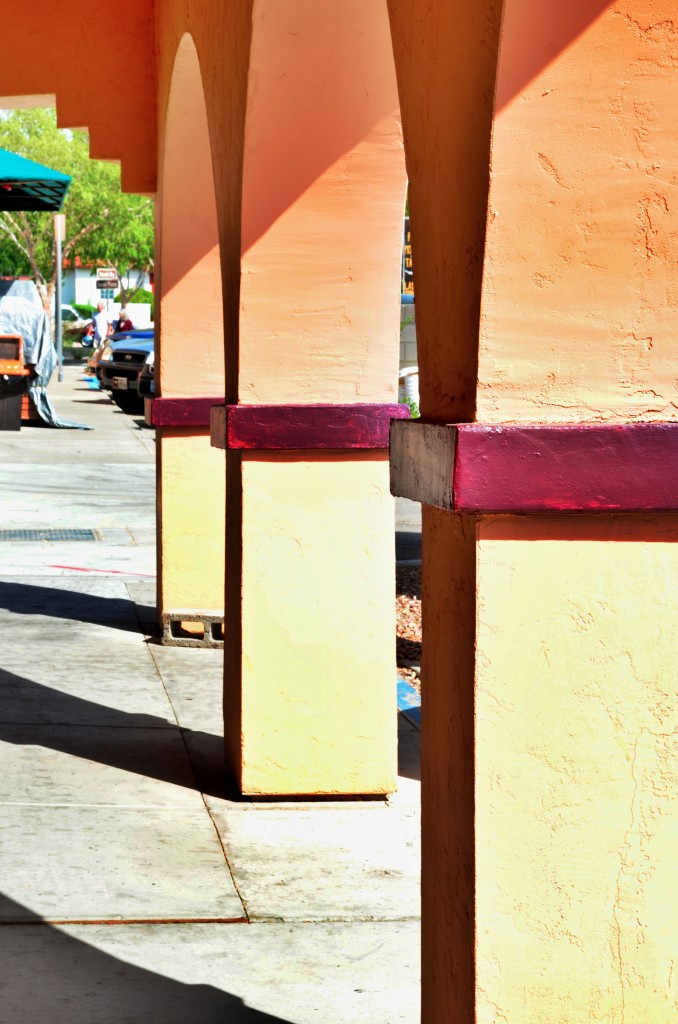 There are some historical arches…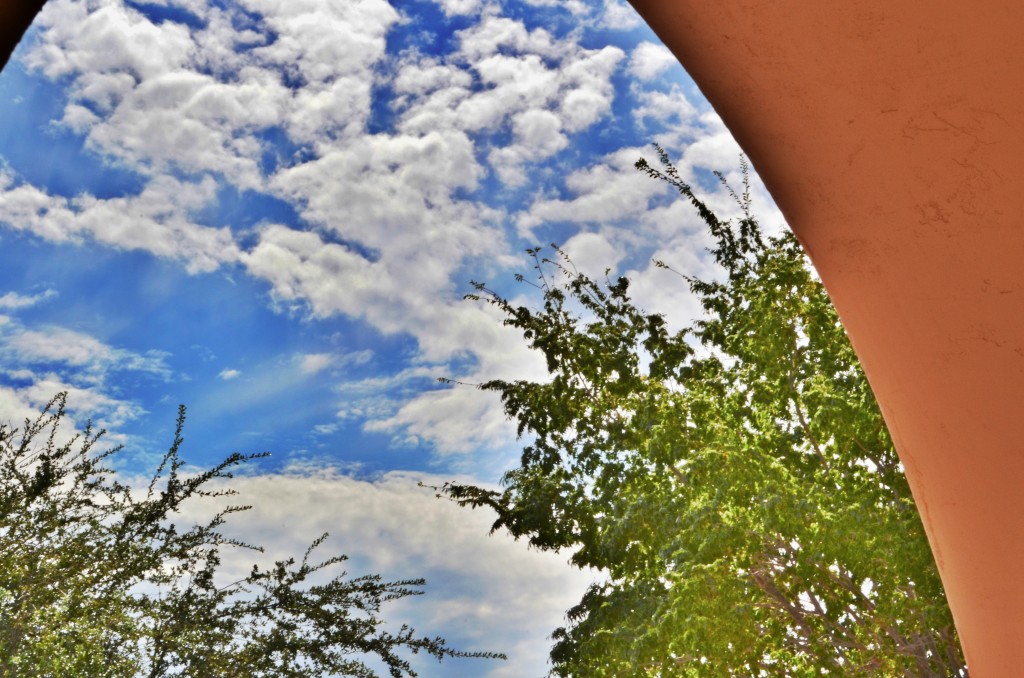 The sky's really pretty in faux-HDR…

There's a nice little bistro with a great wine and beer selection. Getting better…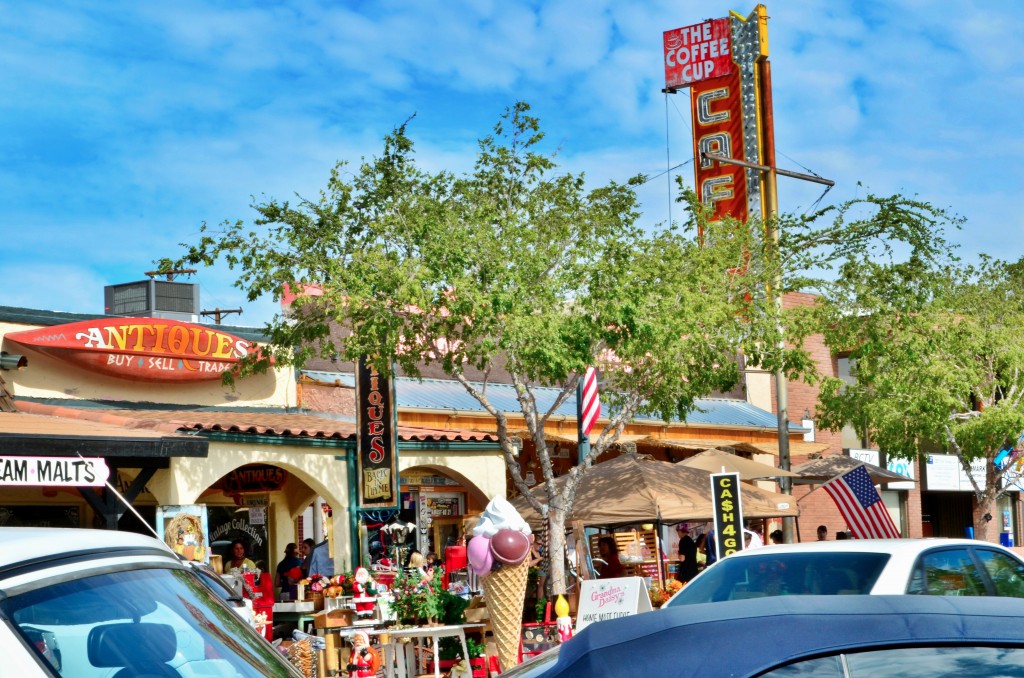 The Coffee Cup is a landmark diner that found (even more) fame when Guy Fieri featured it on Diners, Drive-Ins and Dives. The line was around the freaking block for this place! I don't have that much patience for greasy diner food. I ate at a similarly greasy place a few doors down.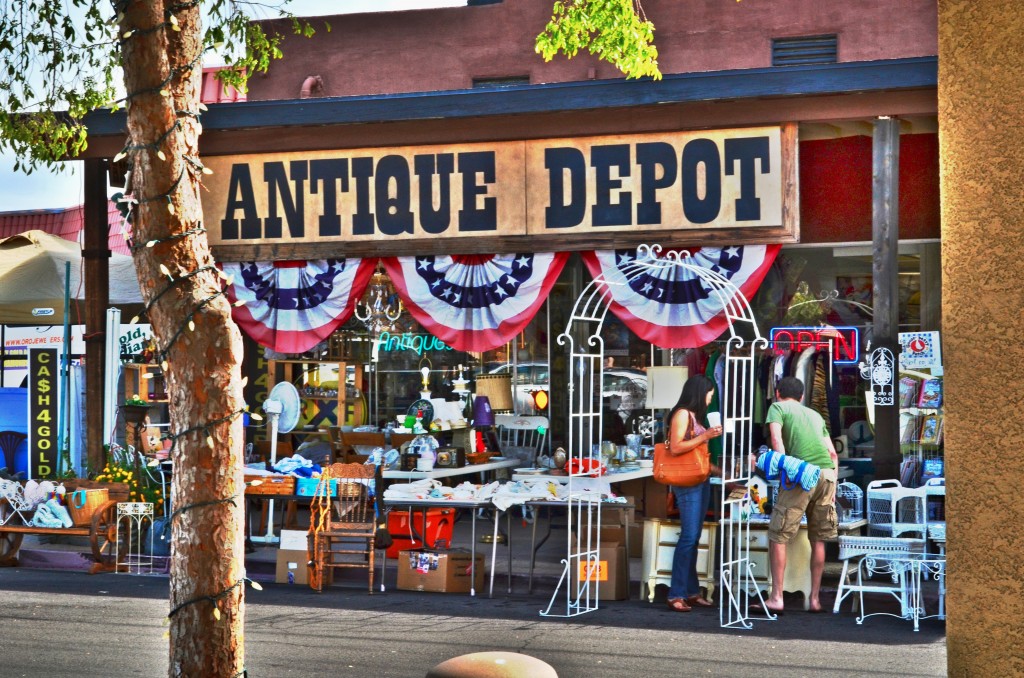 Aaaand, that's the town! It really is a street with a handful of diners, two or three antique stores and an "Area 51" store that has plastic aliens stuck to the stucco. I thought I was a small-town girl, but this town is TOO small!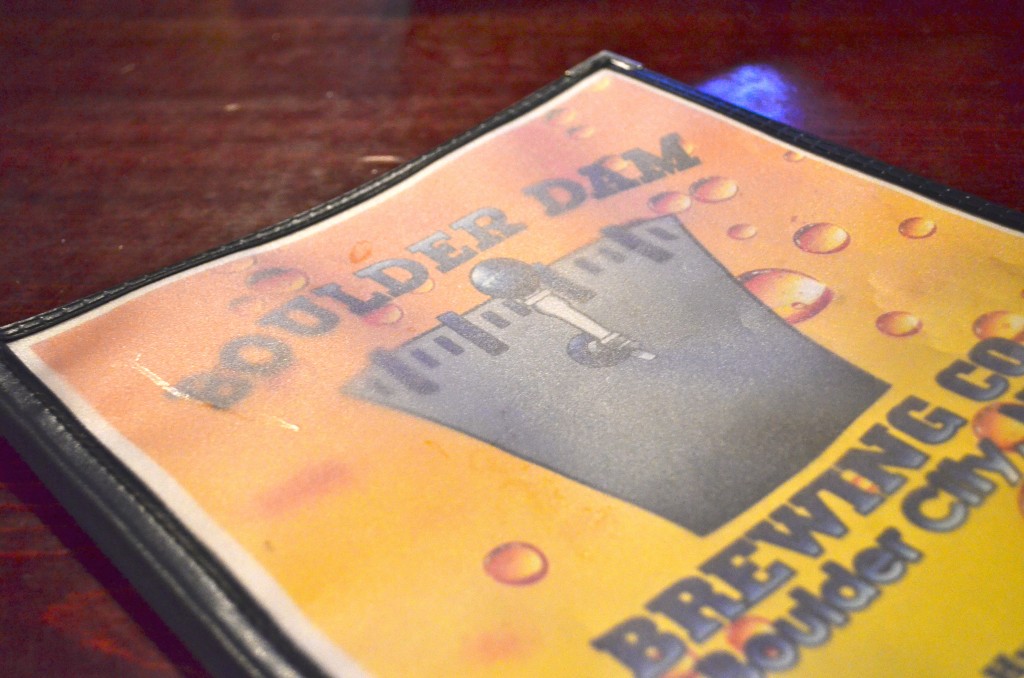 On a street with diners and antique stores, they have a brewery! Who would thunk!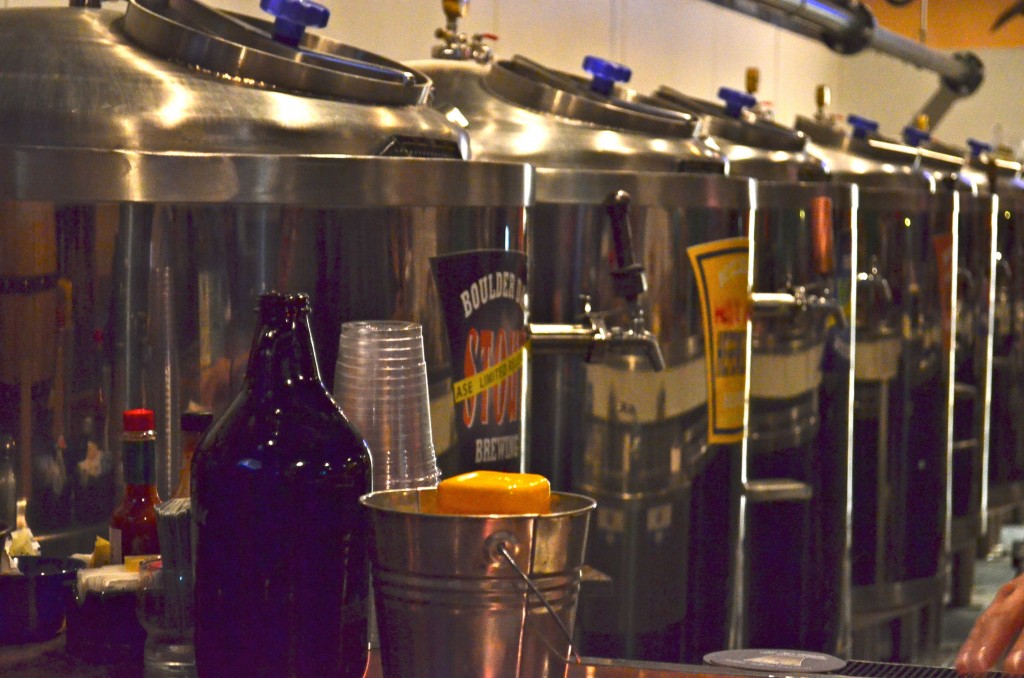 The Boulder Dam Brewing Company was packed so I didn't really get the chance to look around too much. The fermentors sit behind the bar and have the taps coming directly out of the sides.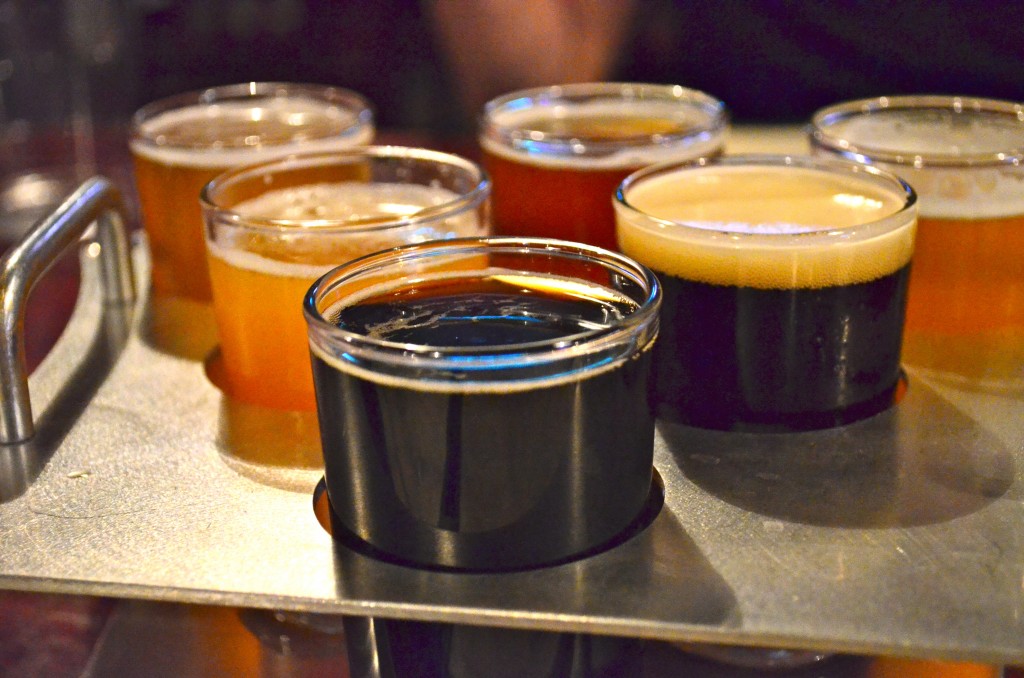 I got their sampler which consisted of the Belgian Wit, just-tapped Marzen, Hefeweizen, IPA, Chocolate Caramel Stout and their guest ale, Lobotomy Bock.

Props to Boulder City for having their own microbrewery! My favorite was probably their Marzen. Overall, the beers that Boulder Dam serves are all very light, in flavor and ABV, which probably suits the normal "hotter-than-hell" Nevada temperature well. The locals sure seem to love the place! There was a band playing outside in the sprinkling rain and the patio was jammed with pint glasses and people in shorts. Every single bar (all two of them) had loud music blasting and people packing the places.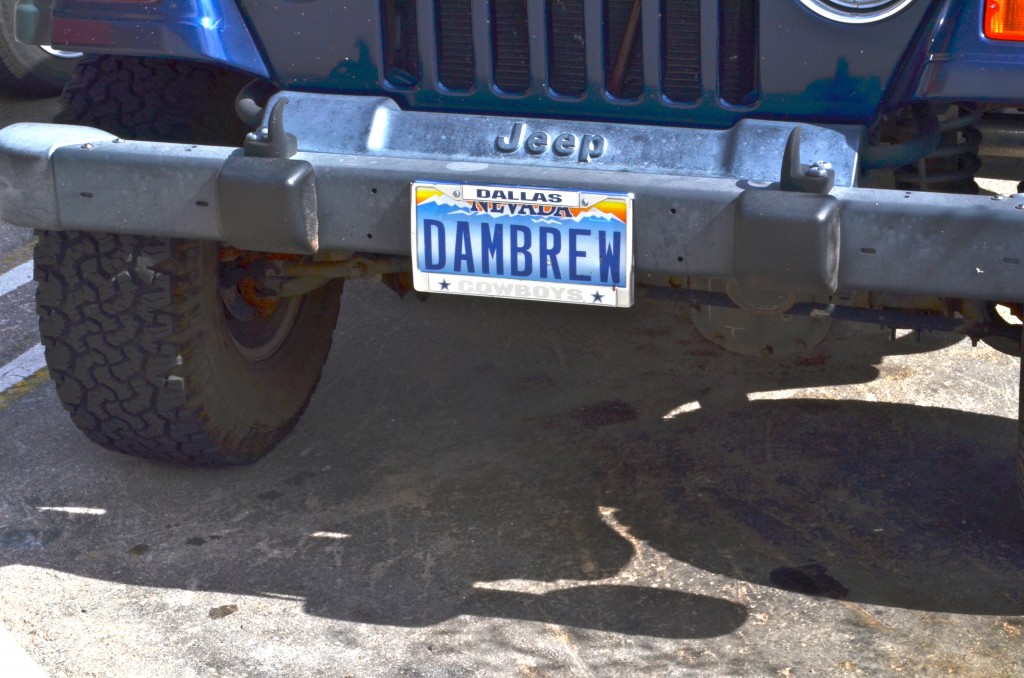 Boulder City is relatively cute, extremely quaint, and just not for me. The temperatures that reached 100.4 degrees Fahrenheit yesterday didn't do it any favors in my eyes. I'd whine more, but I was able to get Dogfish Head 60 Minute IPA on tap at a new local place, The Dillinger, which I'll do a write-up on soon. The Dillinger is what made this trip bearable!
Whine whine whine too hot whine whine whine Dogfish Head Happy.