I haven't watched the Superbowl in YEARS. The last time I recall sitting down for an entire game was when I was living in Colorado and the Broncos were attempting a Threepeat. I needed a distraction on Sunday after the terrible morning and then being in mourning for the little pup, so when the EBC crew invited me to watch with them, I took them up on their offer. And I brought cake.

First, we made sure to overdose on these soft pretzels and relish mustard that the chef at Wolf Creek brought for us. We are the reluctant guinea pigs for his new recipes. It's a tough job, but somebody we have to do it.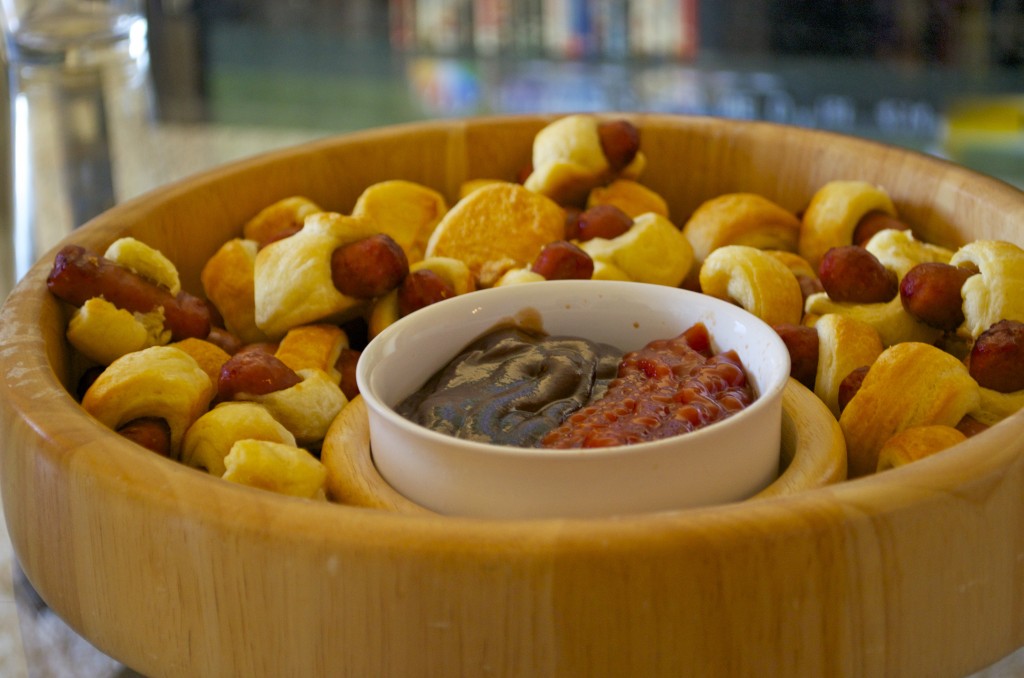 Commander Matt went gourmet on us and wrapped miniature hot dogs in crescent rolls, served with a fancy half 'n half barbecue/ketchup dish.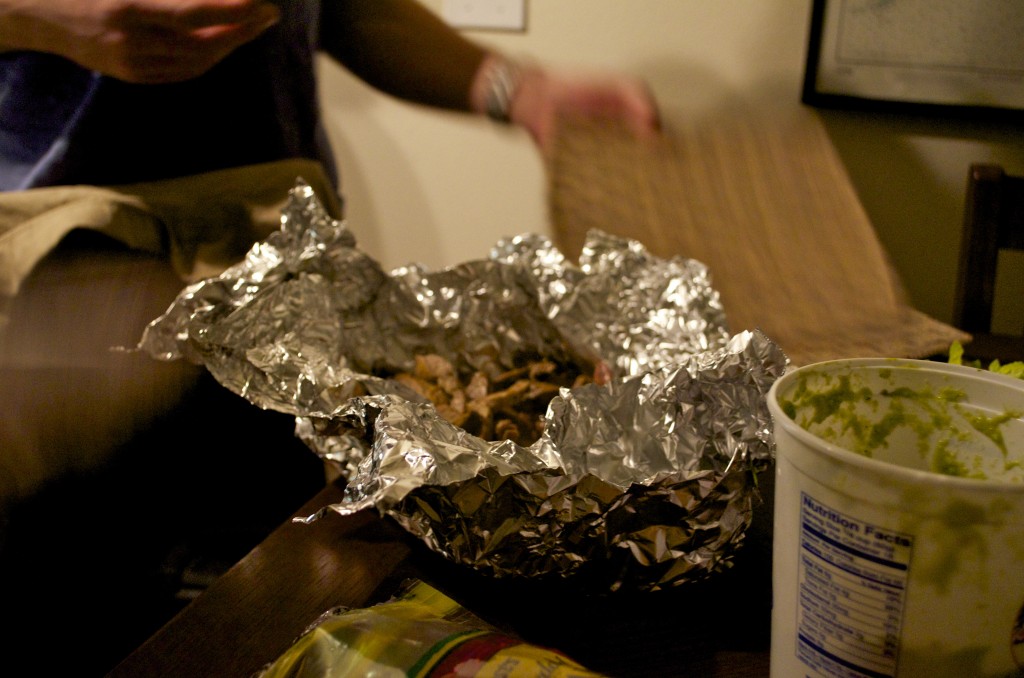 Brie went SUPER gourmet and brought homemade carne asada, fried up some homemade tortilla chips and made a huge tub of freaking delicious guacamole. I was uncomfortably full, so obviously I had to bake the cake.

I used one of my remaining coupons from Duncan Hines and purchased the Decadent Apple Caramel cake mix – holy deliciousness. Even though I was stuffed, I was unable to stop myself from eating a huge chunk of this, smothered in frosting. If you're not up for the slightly more labor intensive Sticky Apple Toffee Pudding Cupcakes, this is a good substitute that also tastes delicious.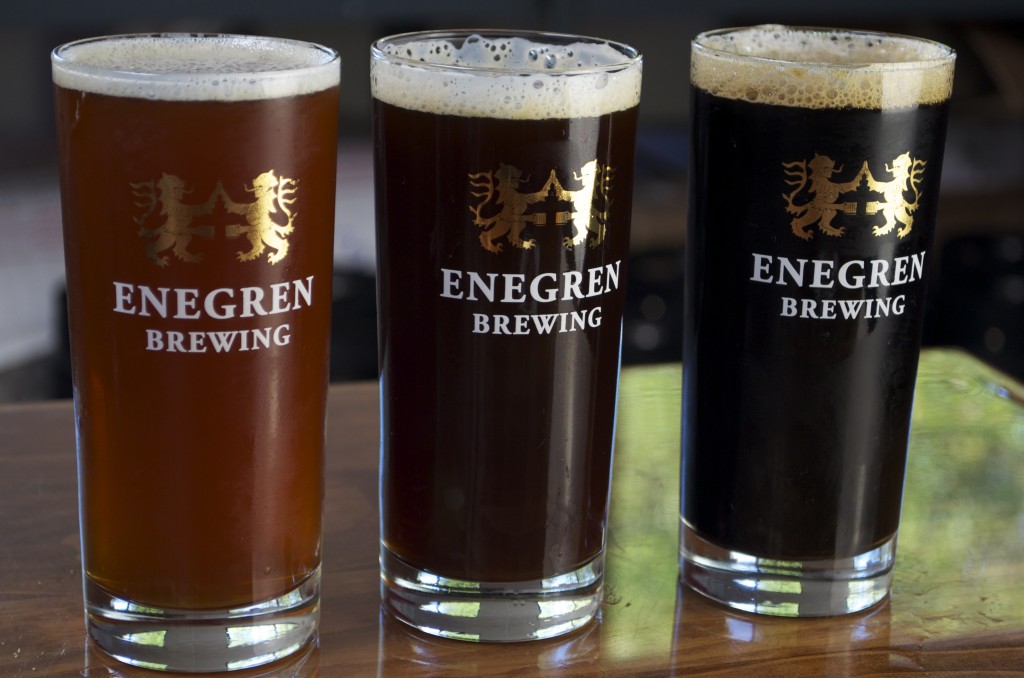 Yet another good thing about working with/being friends with brewers is that beer for such occasions is always on hand. We brought back a big growler of Protector IPA to enjoy along with the fancy spread of foods.
Oh yeah, and we watched the Superbowl. That happened too.