There used to be a time when I would sit down at the end of the day and write out a blog post, no matter what the time. Lately I've been so busy with working that writing a post feels like a luxury.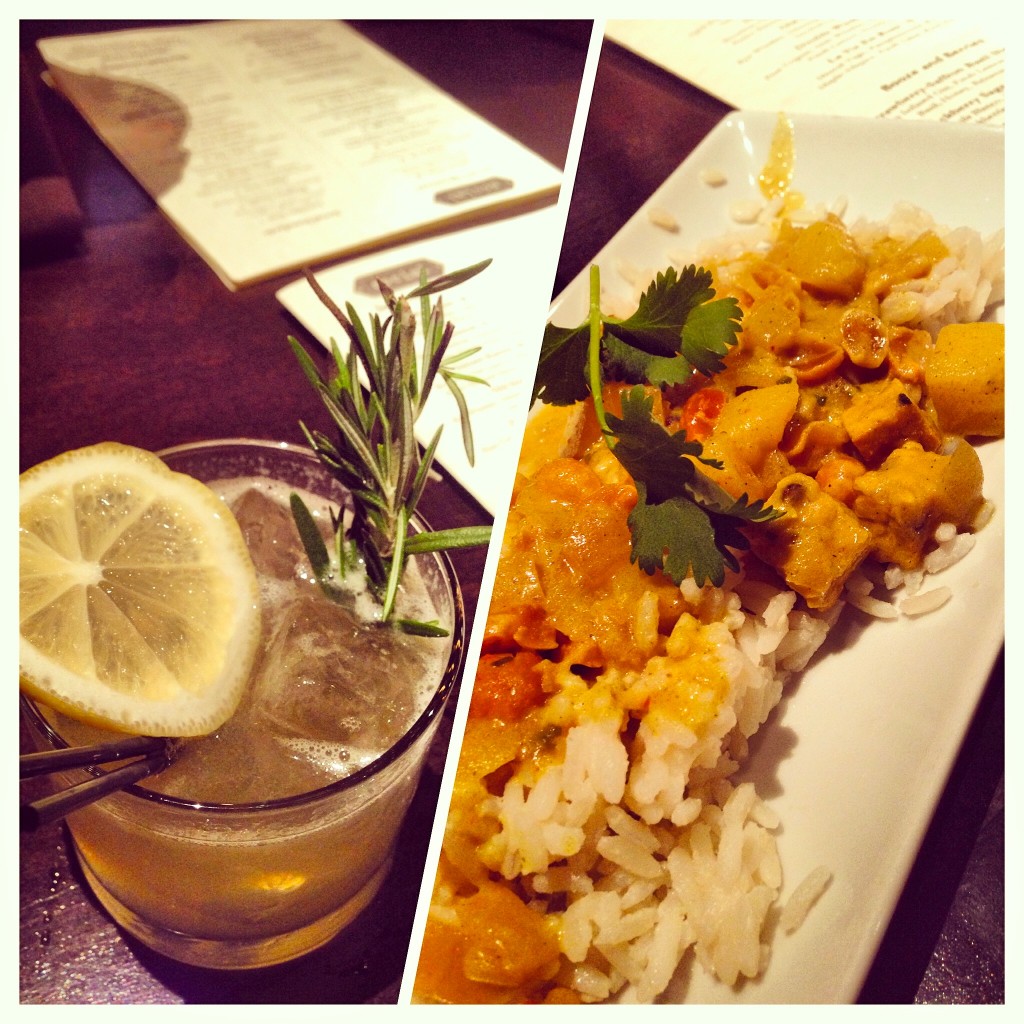 Plenty of that is my fault, for sure. Those industry nights at a local speakeasy where they give us free dinner could be passed up in exchange for a post, but why would I give up free food? That's just crazy talk. Here's a quick little recap of what's been going on in my life as a workaholic.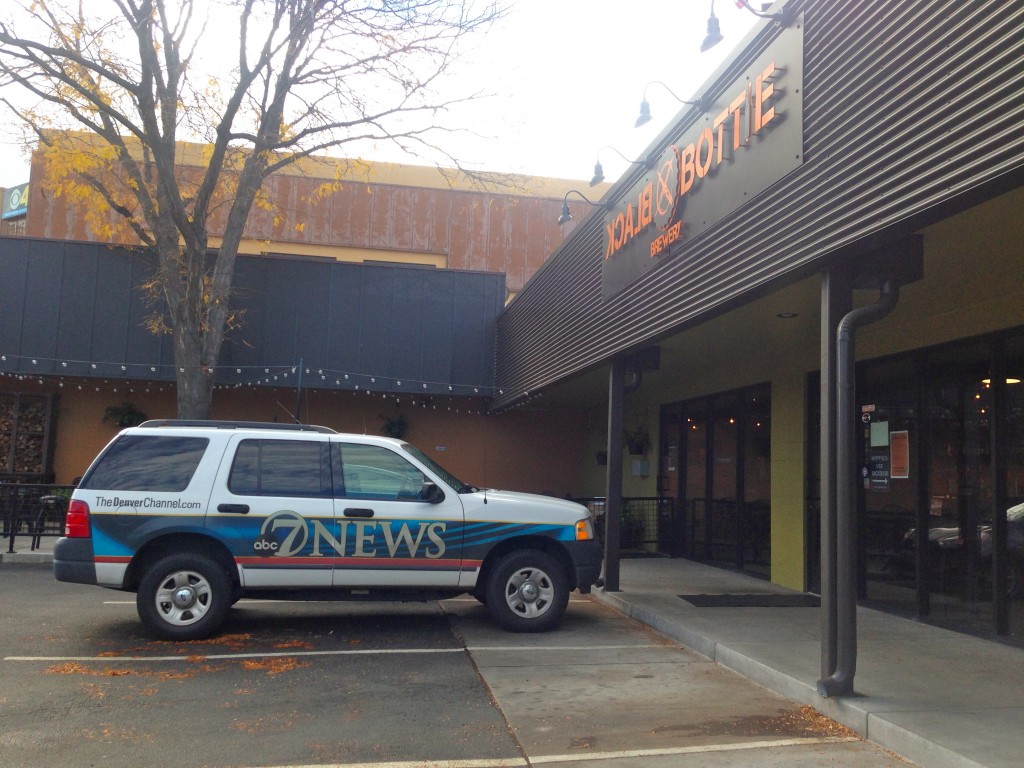 Doing beer sales at Black Bottle Brewery where they recently released the Count Chocula beer that created headlines internationally.

Selling beer into a place with over 50 pinball machines. We were given three free games, so of course we had to stay for a bit after sampling. I learned something very important about myself there – I suck at pinball.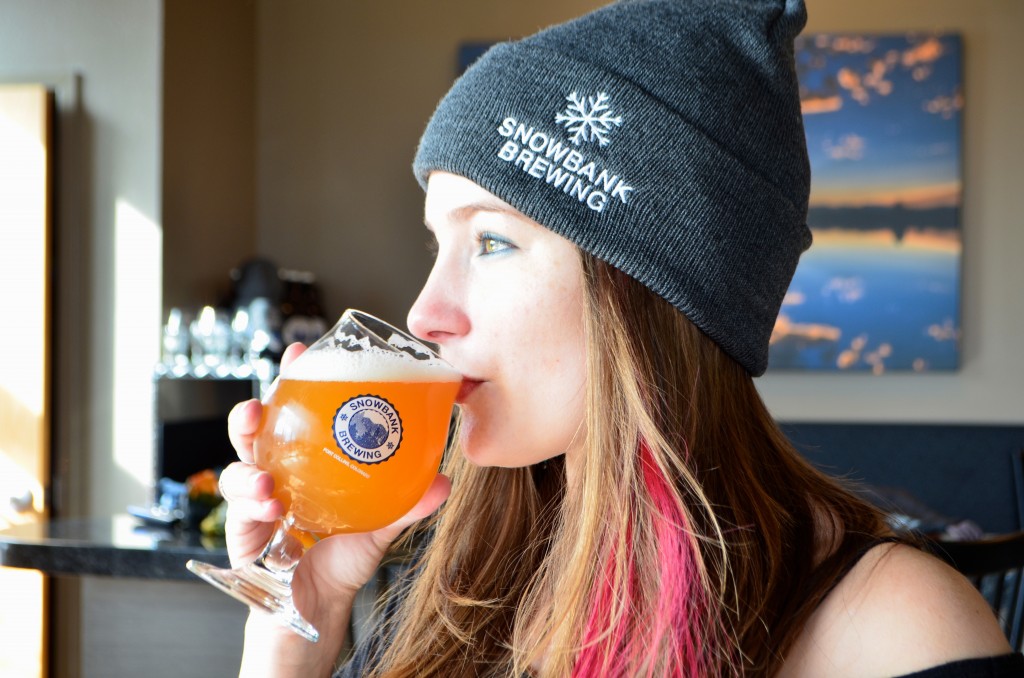 Beanies came in!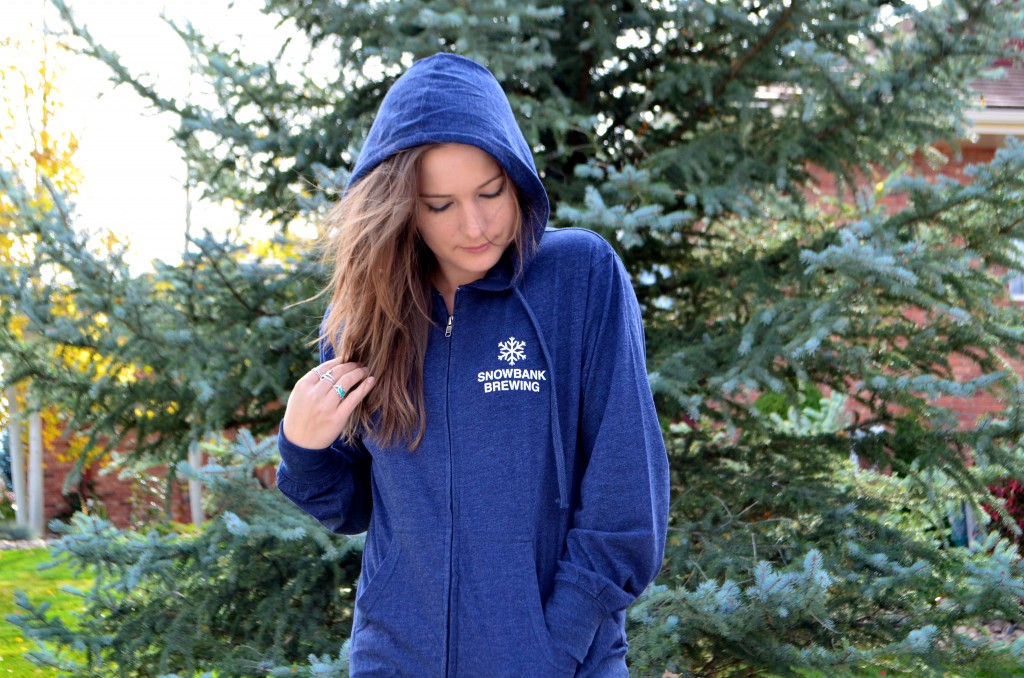 So did hoodies! I've worn both of these items way too often, but I can't help it! I'm so proud to be part of this brewery.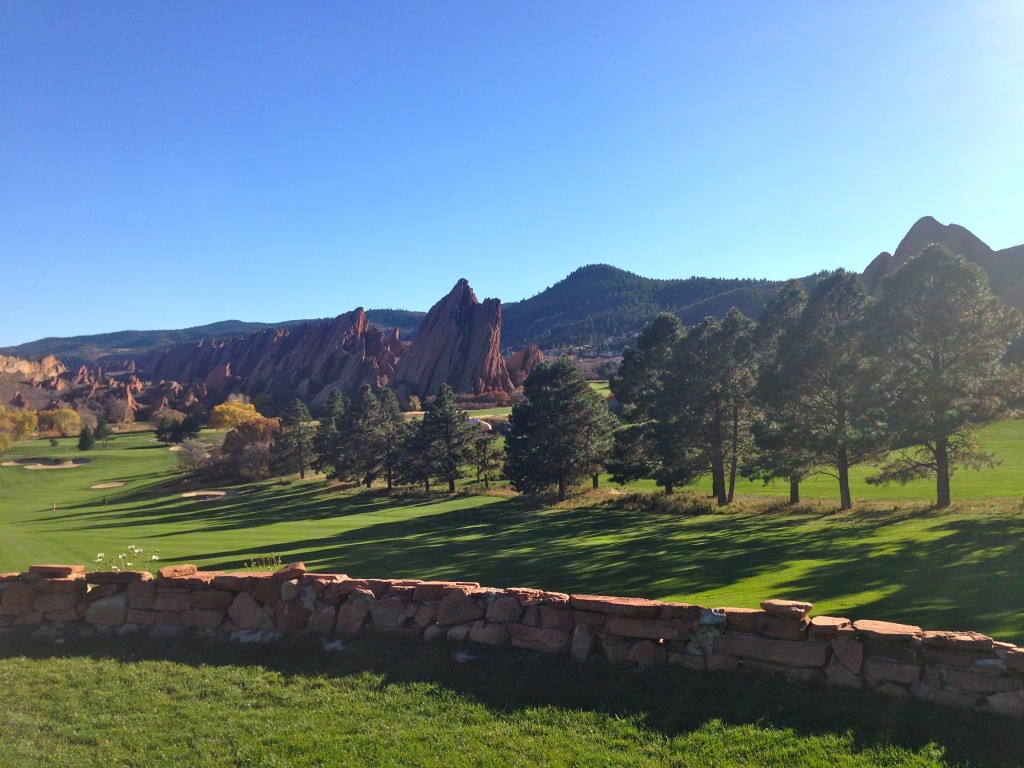 My best friend got married at a beautiful golf course down in Littleton.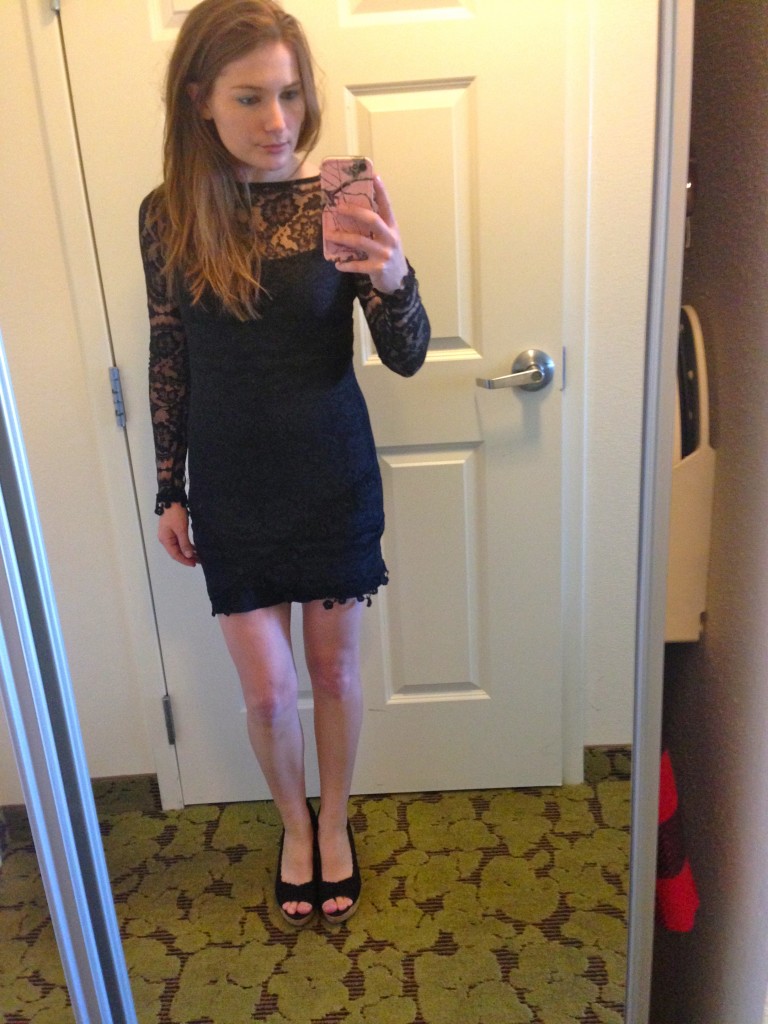 Rehearsal dinner dress. Thank God for girdles!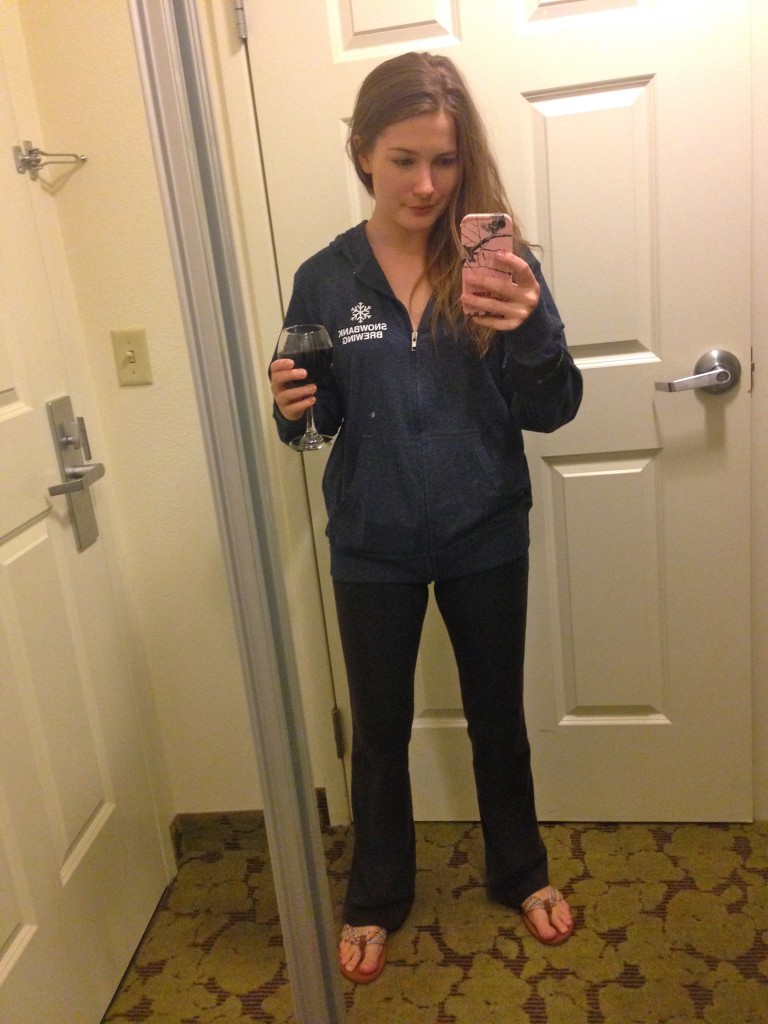 As soon as I returned from the dinner I threw on my preferred outfit – sweats, sweatshirt, flip flops and paired it with a glass of Malbec.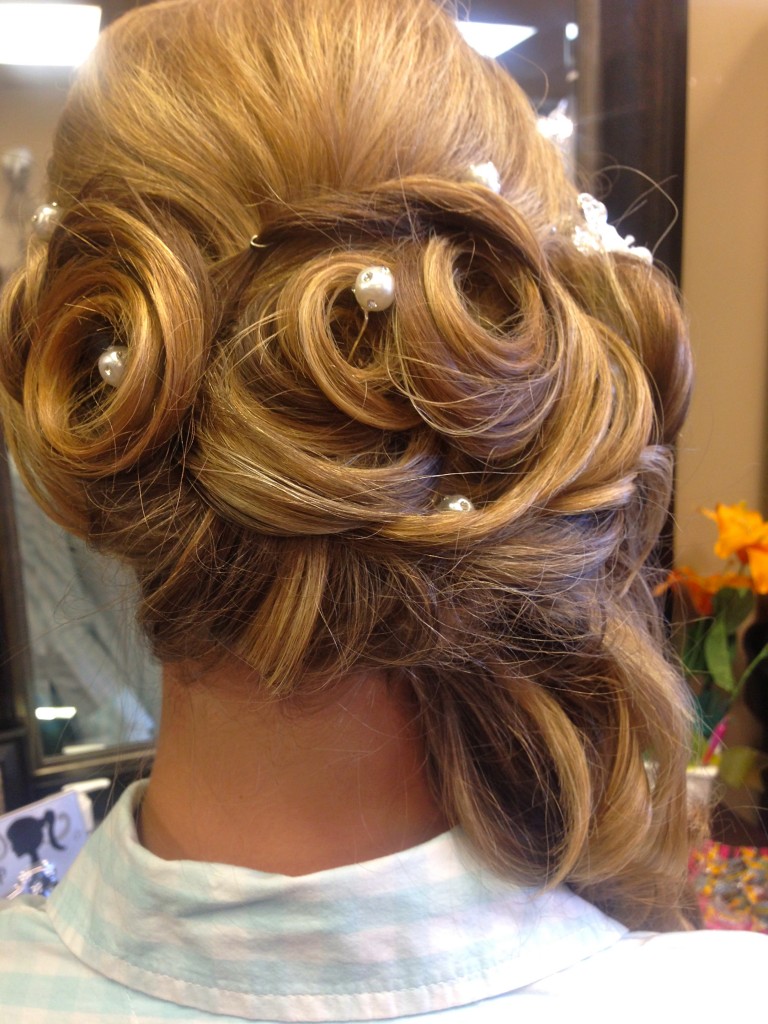 The bride's beautiful hairstyle for the big day. I was that girl in the salon telling her, "If you change your mind, I've got my car right outside. We can just go!" I don't think she appreciated my humor at this point.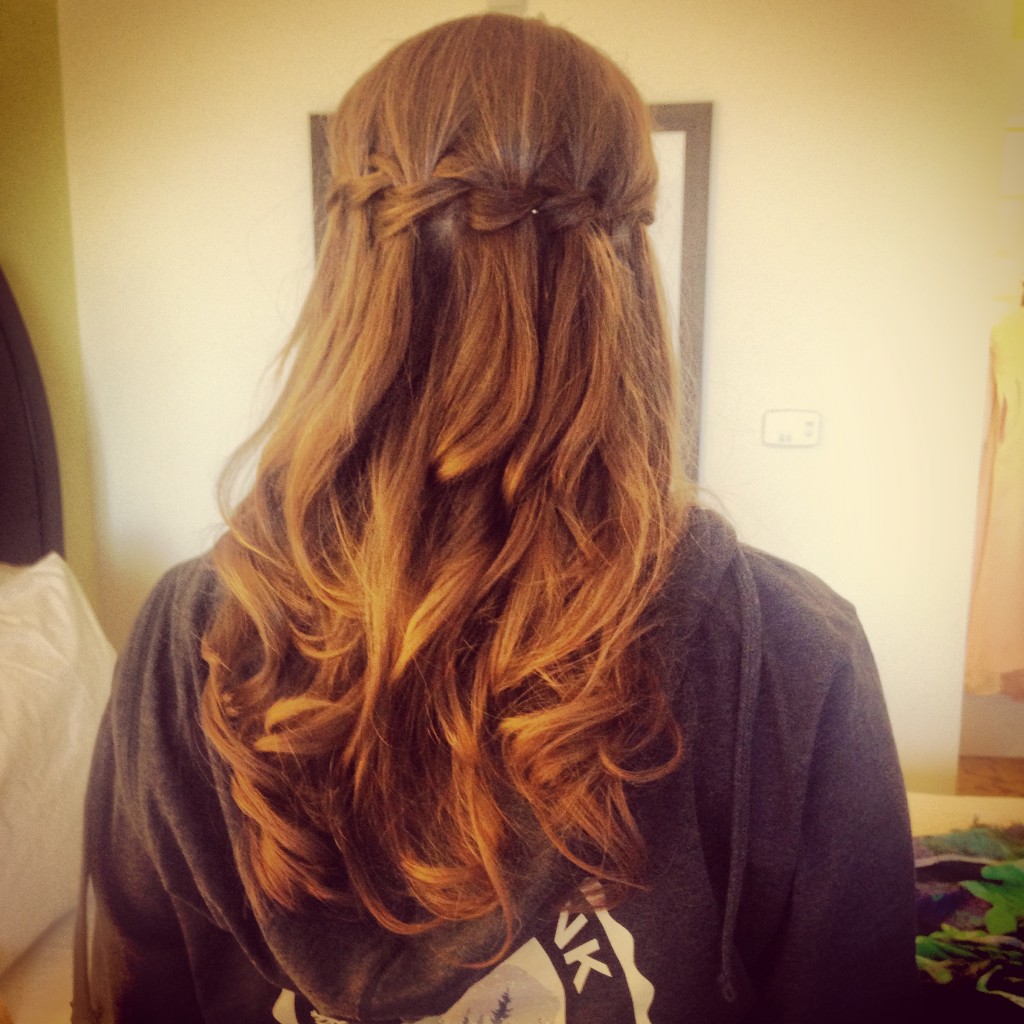 Waterfall braid and curls for me! My groomsman partner and I Thriller-danced into the reception dinner afterwards. I was too busy enjoying my friend's happiness and dancing to take any pics at the actual wedding.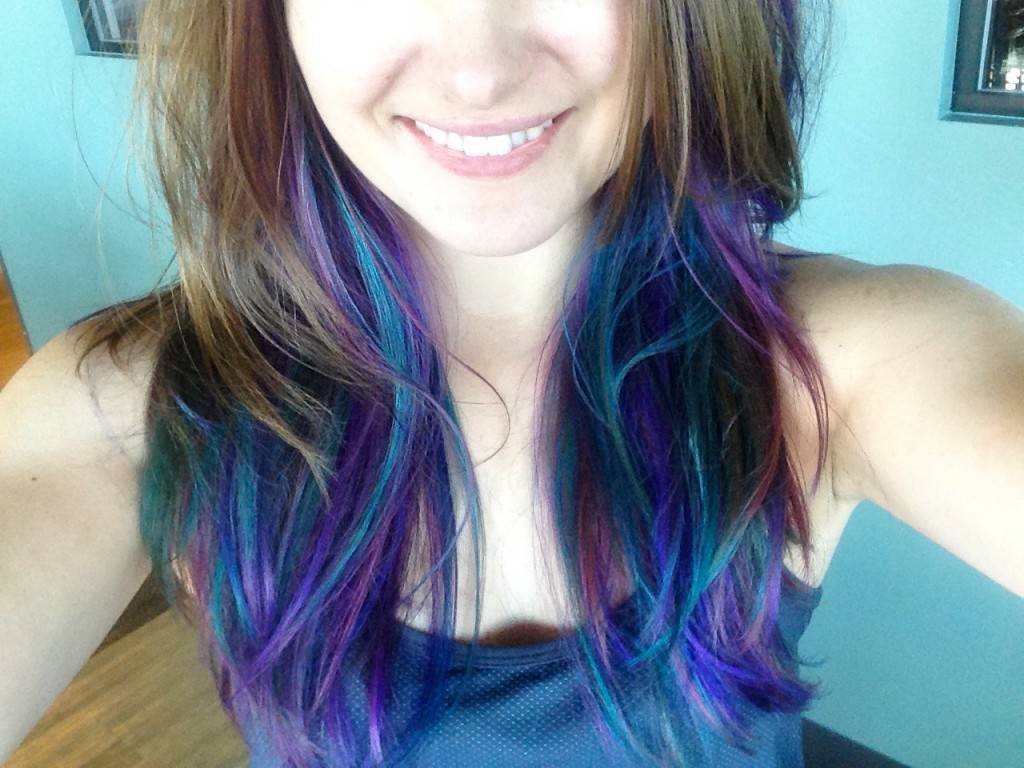 Immediately after I went out and got my hair hot pink, purple and teal-ified. Cuz I can still get away with it.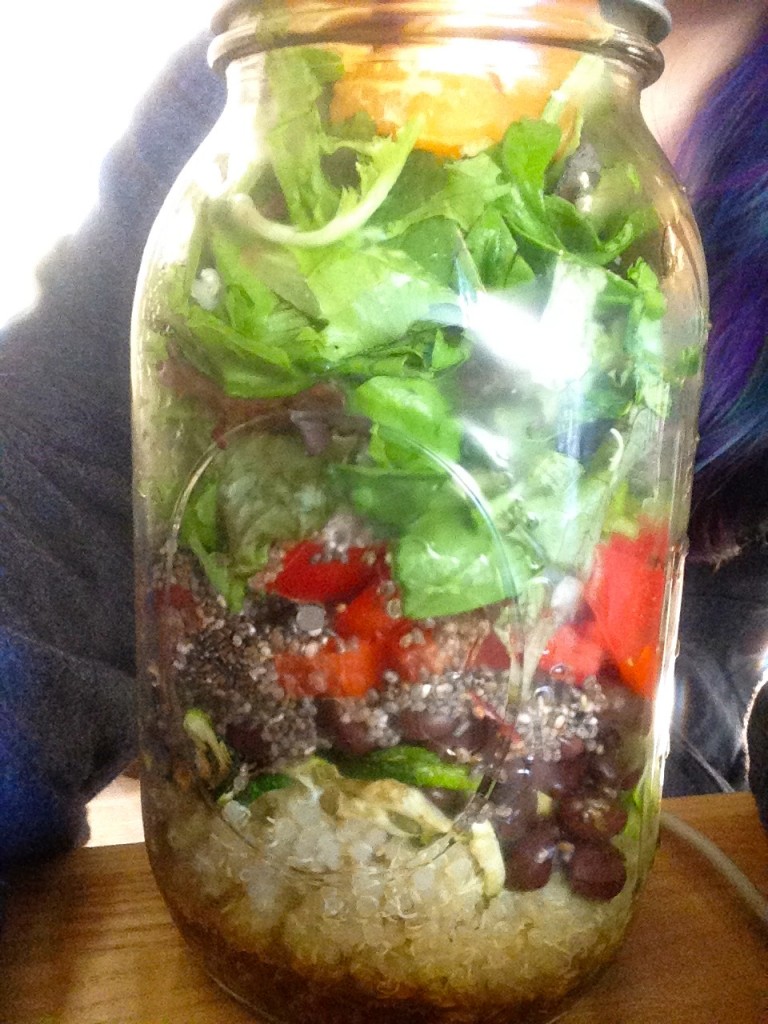 I decided to get healthy after the wedding and began making mason jar layer salads.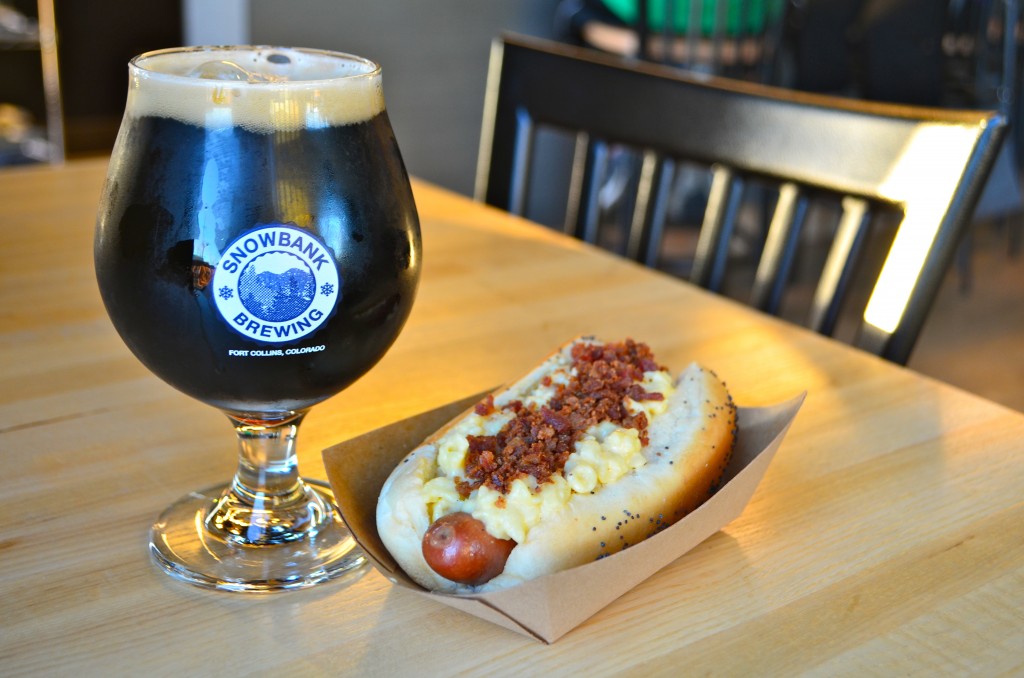 The healthy kick didn't last very long. A new food truck came in with Chicago-style hot dogs topped with mac 'n cheese and bacon bits. I need to do a quality check with every food truck, obviously. It's just part of this tough job I have.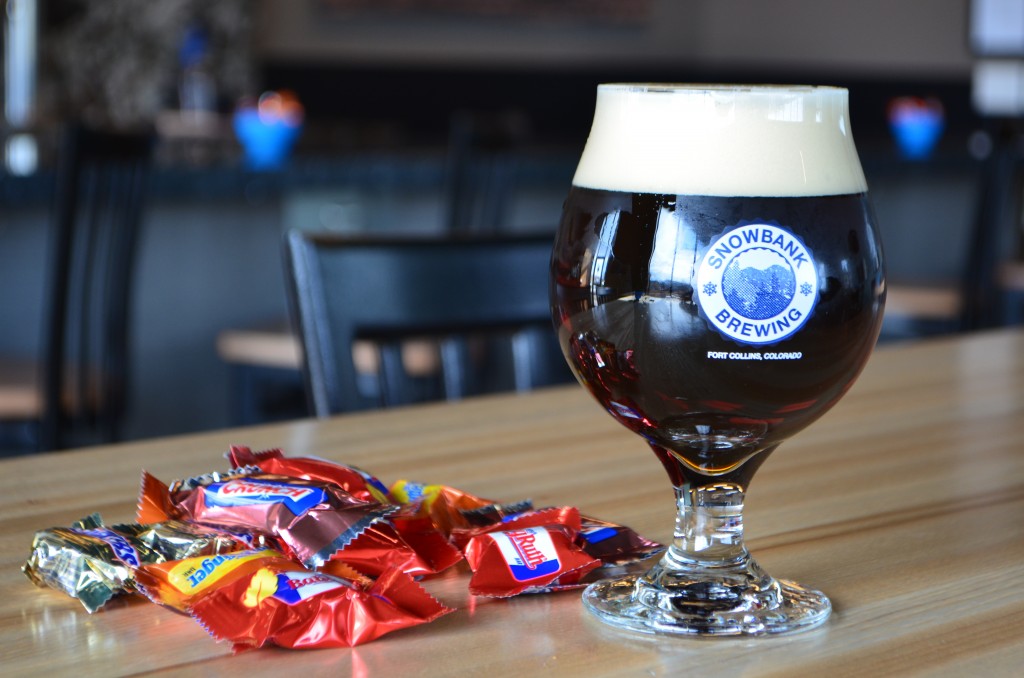 Halloween came and went. I worked the taproom and then binged for the next two days on leftover candy.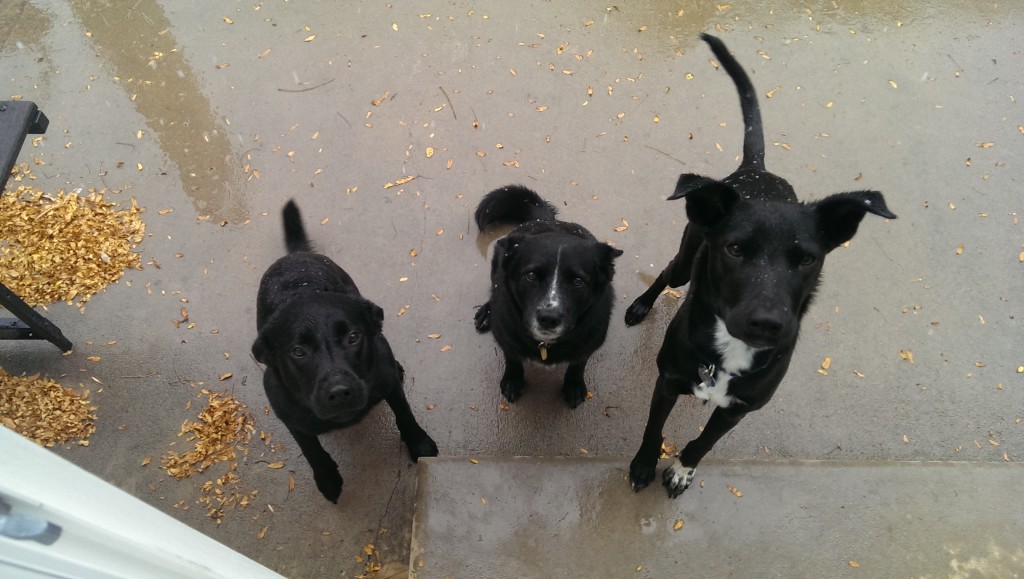 And this morning we had our first snowflakes! The brew dogs weren't too pleased about it…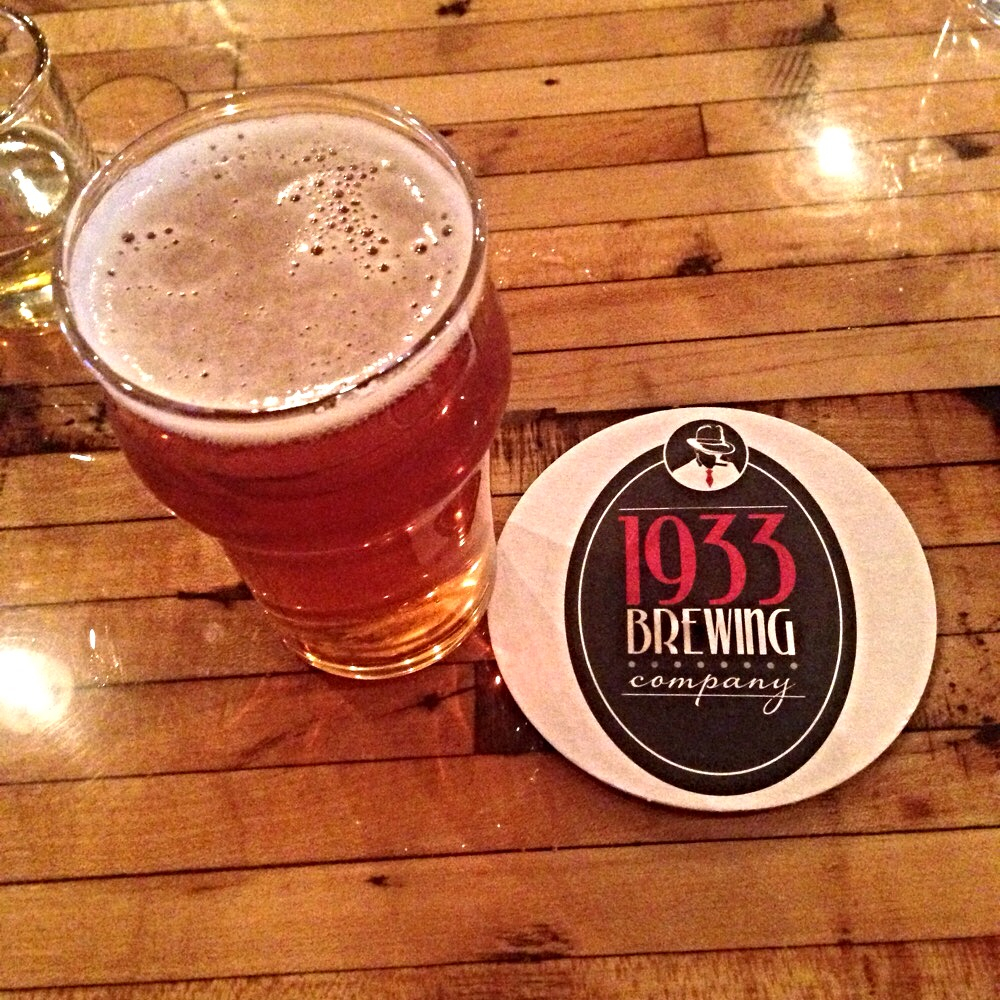 That's my crazy life lately! Now for another one of those free dinner industry nights…
Are you ready for the snow?