I hope you had a wonderful day off filled with hiking, kayaking, whitewater rafting, skydiving… Whatever your fancy! As for me, I mainly lazed about the house, did nothing, dyed my hair with blue streaks, did a little more of nothing and then made dinner.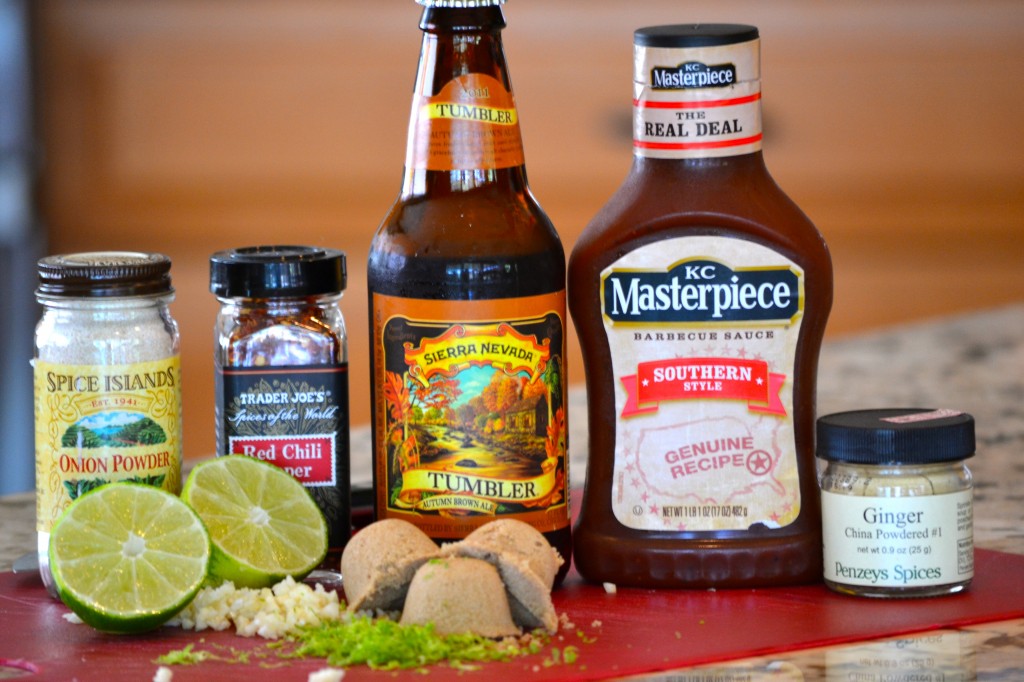 Last Friday night at 8pm, my doorbell rang. On the front step awaited this bottle of barbecue sauce, sent to me for free from KC Masterpiece and Foodbuzz as part of the Tastemaker Program. I was sent this product free in order to review/create a recipe with. All my opinions are my own, blah blah blah. I now present to you:
[gmc_recipe 5816]
The hint of spice from the red pepper flakes, the caramel sweetness of the brown sugar, slight tang from the lime and the acidity of the KC Masterpiece Southern Style barbecue sauce make for a lively combination! Of course, adding beer makes everything better. There was never any doubt about that… I'd recommend using any amber/brown/stout – anything that's incredibly roasty and malty will really round out this sauce and take it to the next level.
If you want to turn this into a full meal that teeters on the edge of health (but leans slightly toward the "not-THAT-healthy" side), grab a few ears of corn from the local farmers' market, tear out the hairs and shove a couple of pats of butter between the husks.

Grill them outside over medium heat for about fifteen minutes, extinguish the flames that erupt from the singed husks (oops), turning every five minutes.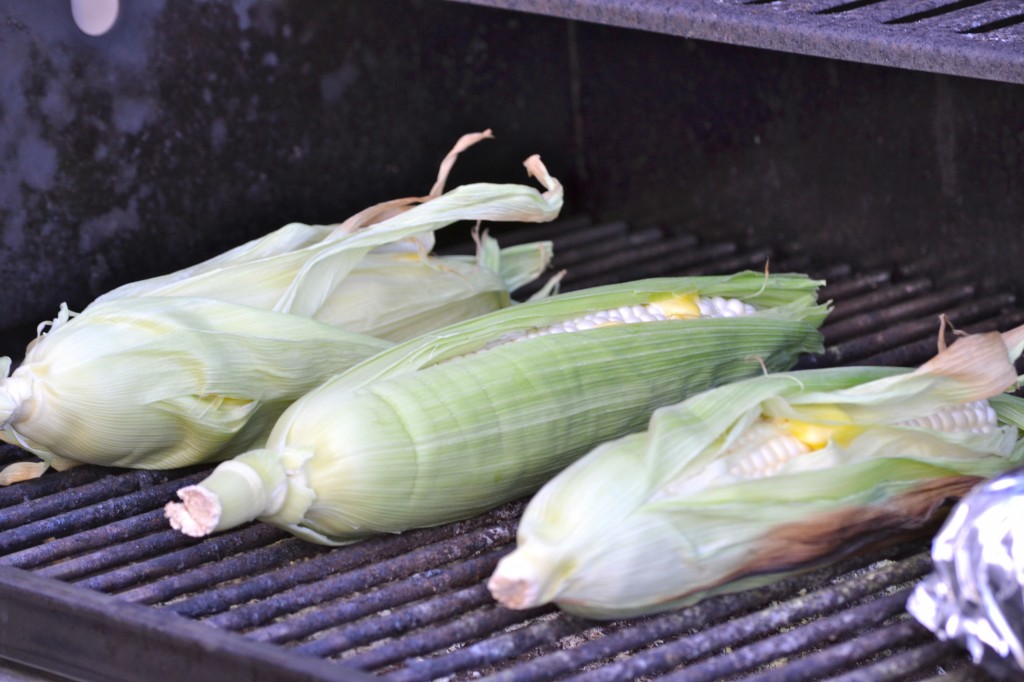 If you want to add ANOTHER vegetable, grab a potato or two (they come from the earth, therefore, I consider them a vegetable. Don't argue! You'll ruin it for me!) from the farmers' market, wrap them in foil and grill them over medium for an hour, rotating every fifteen minutes. Then, stuff them with sour cream and butter so they no longer resemble anything healthy.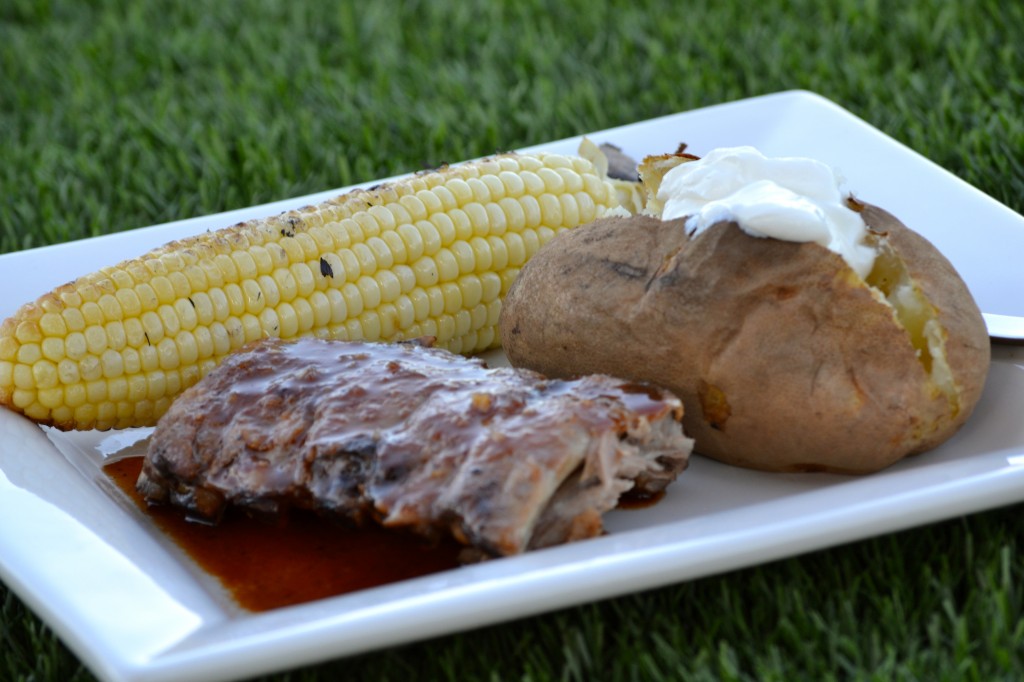 Hint: Taking pictures of your meal surrounded by green grass makes it appear to be more healthy. Green = healthy. I see lots of green in the picture above, therefore, it is indeed healthy.
There's no better way to say farewell to summer than messily chowing down on a rack of ribs and freshly grilled corn, desperately trying to wipe off the butter that runs down your chin and slurping the sticky-sweet barbecue sauce from your fingers. Happy Labor Day!