The harvest season is upon us! For our monthly meeting the ladies of Ladies at Ladyface brought harvest or pumpkin beers along with other delicious edibles for pairings.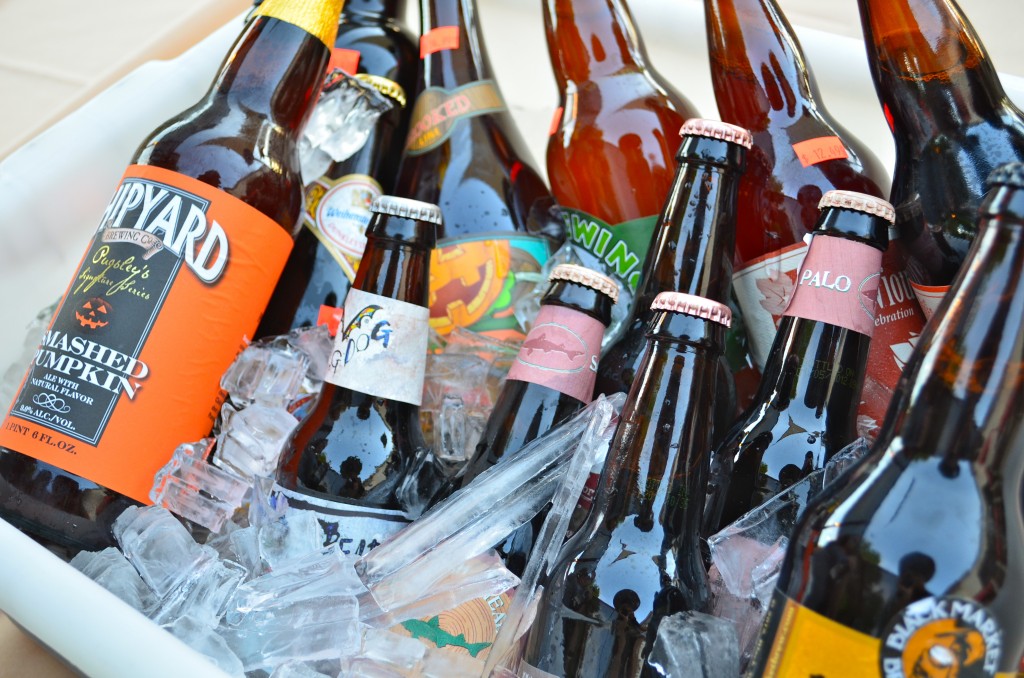 We may have gone a little overboard with the bottle selection…

Cyrena brought out something very unique for this night – candy pairings!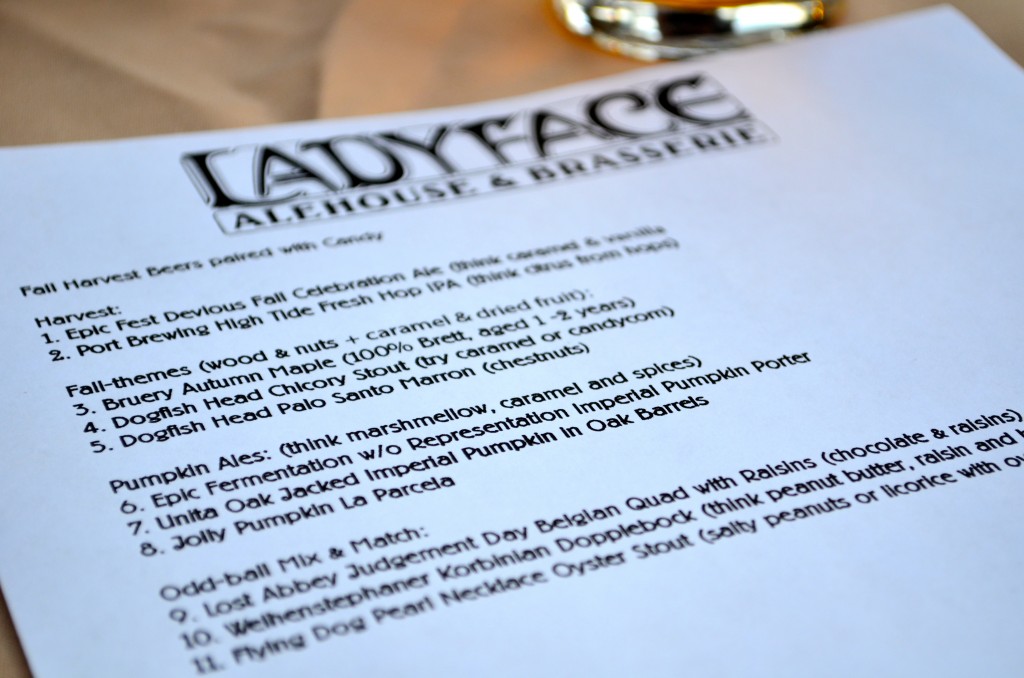 We got a list of the different beers and the types of candy they should be paired with.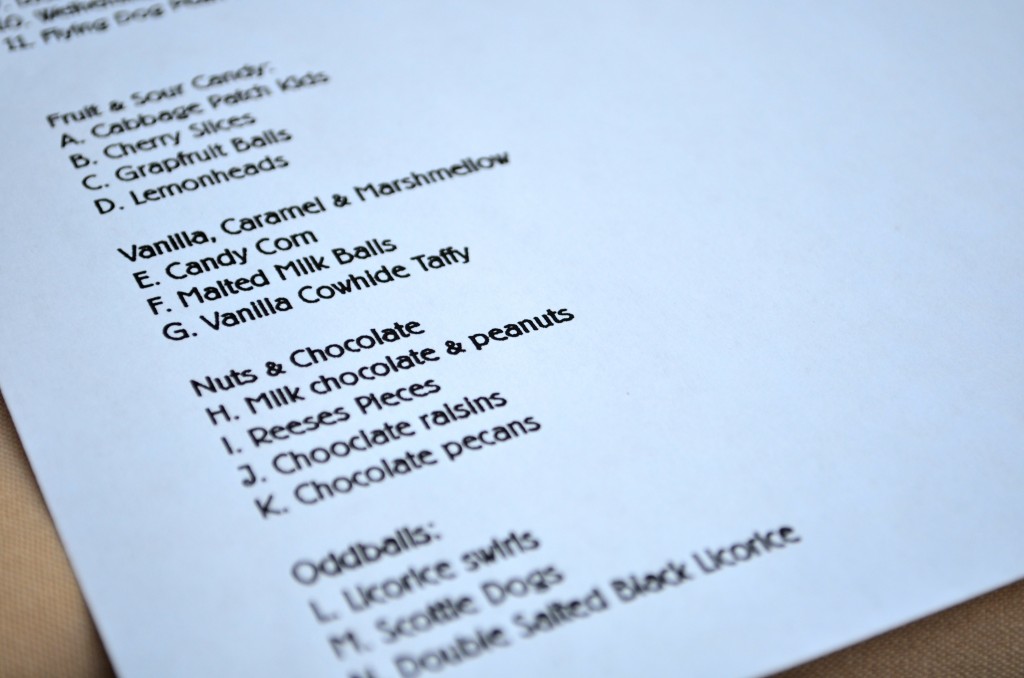 We each poured samples of the different brews and grabbed a small handful of each candy selection.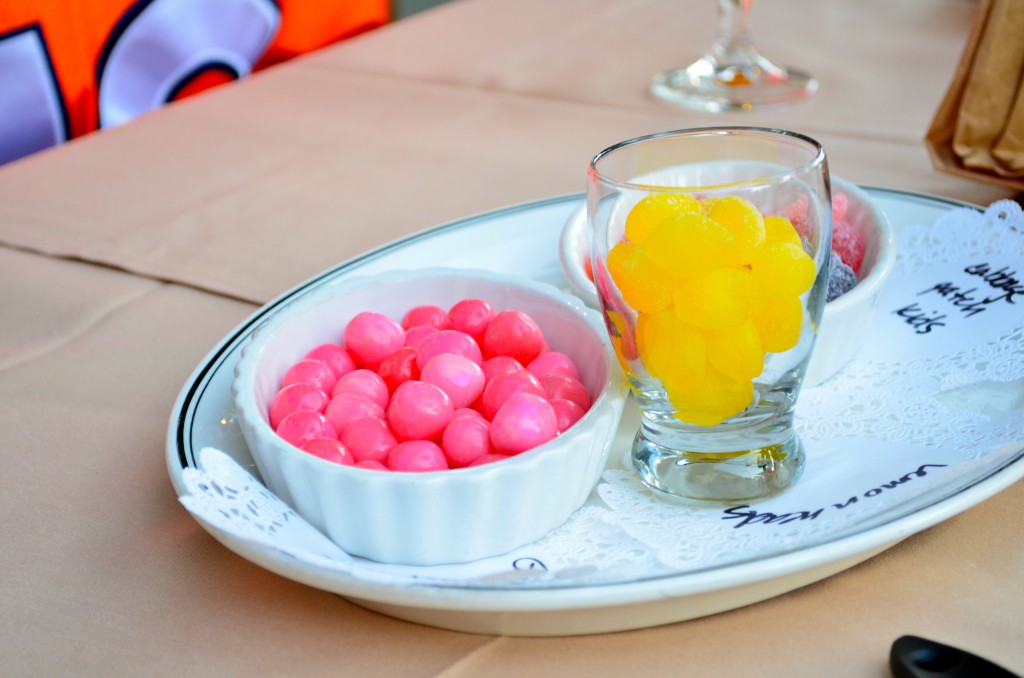 Needless to say, we were exceptionally hyped up within the first ten minutes.

Very hyped up.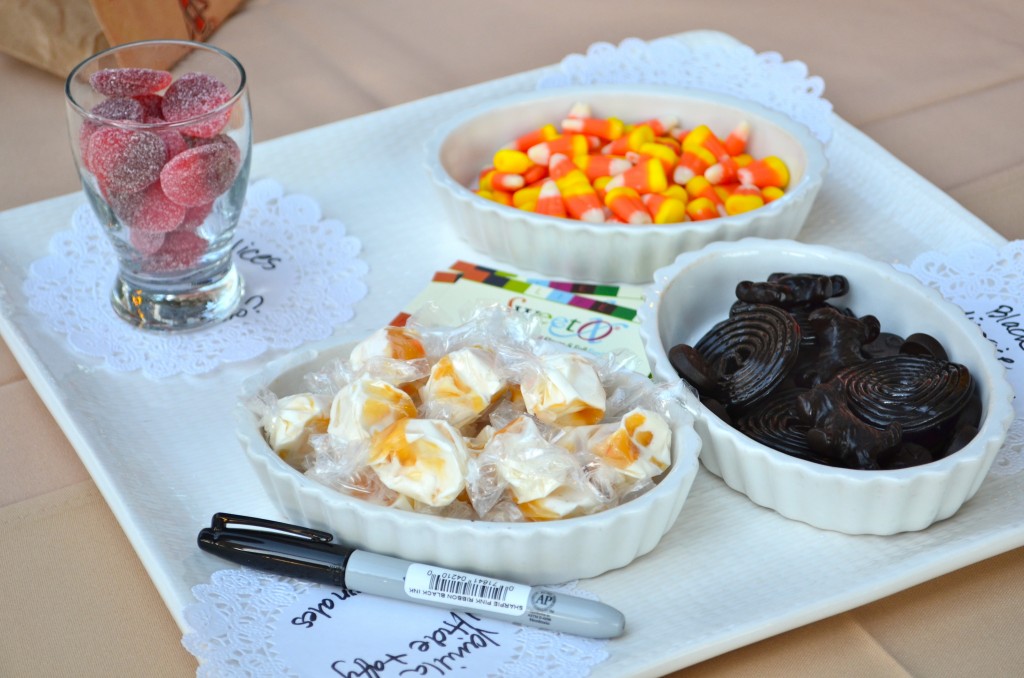 Sugar-headache hyped up.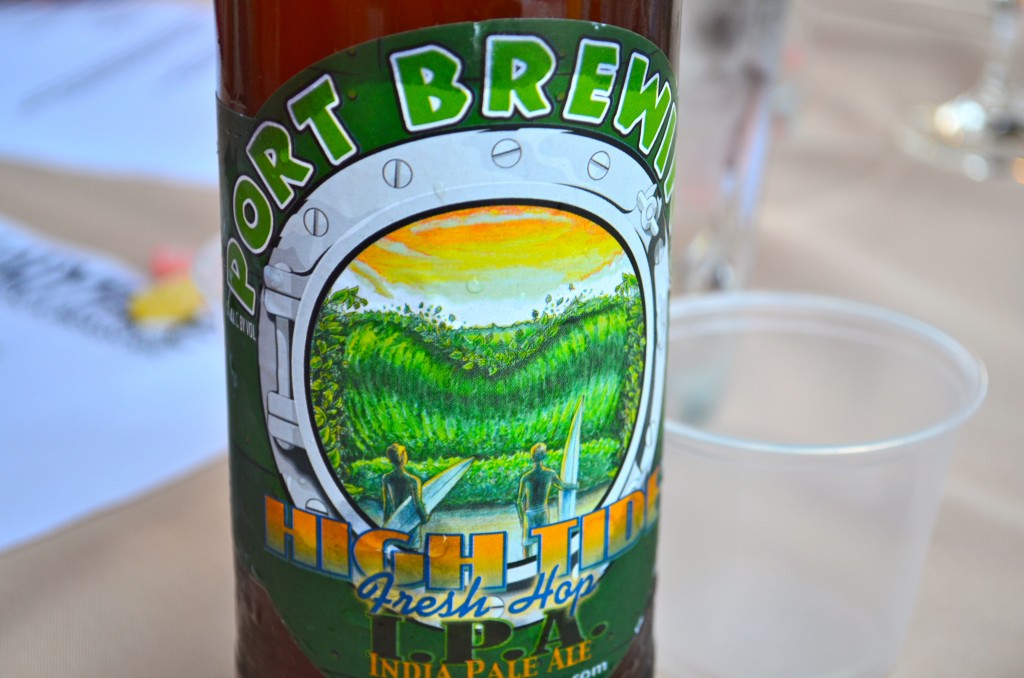 The first pairing was Port Brewing High Tide Fresh Hop IPA with sour grapefruit chews. The tang and flavor of the candy really brought out the grapefruit citrus of the fresh hops in the beer. My favorite candy pairing of the night was Weihenstephaner Aventinus and Reeses Pieces. I could explain this one, but I'd rather you just try it.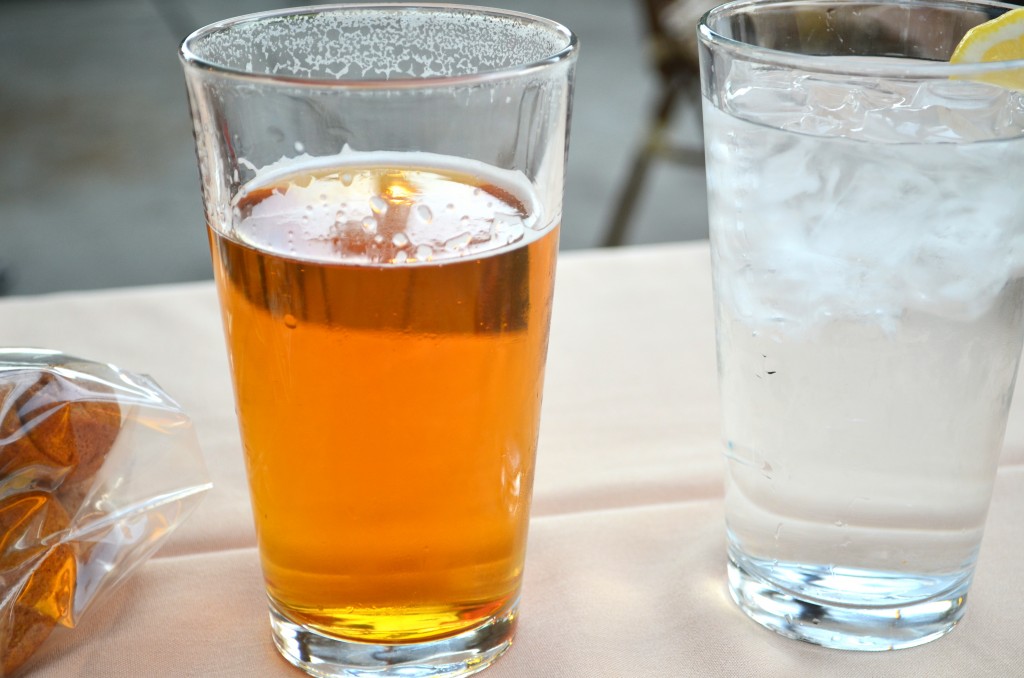 During the pairings I cleansed my palate with Pliny the Elder. I'd actually ordered this before we all sat down, so this was slowly sipped throughout the evening and also paired wonderfully with all of the citrus candies.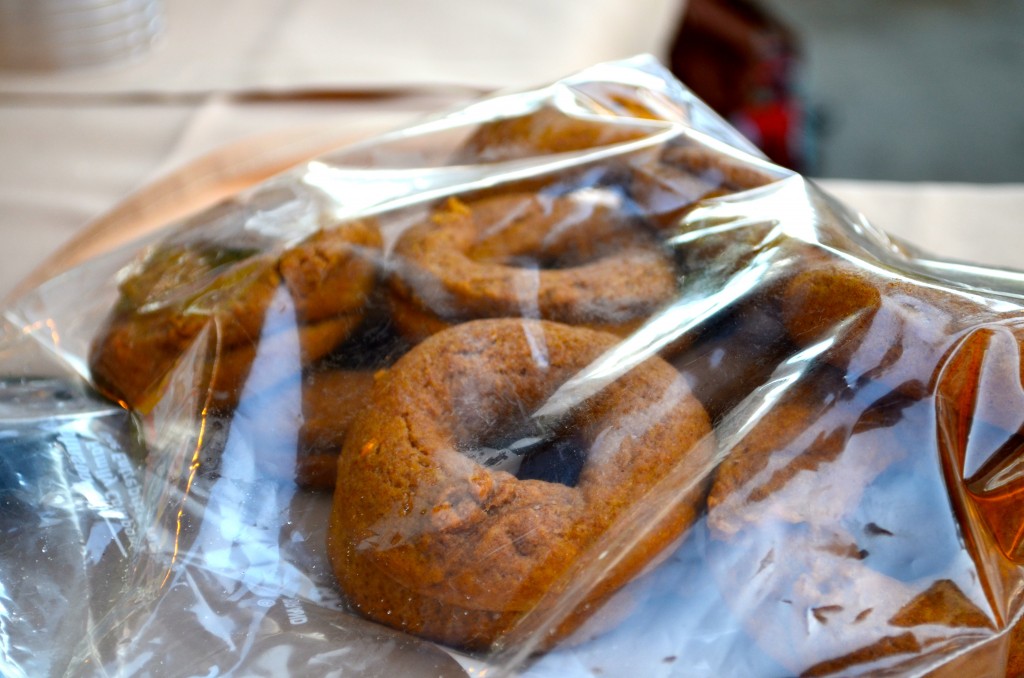 I brought my pumpkin spice donuts to pair with any of the pumpkin beers. Whole wheat and baked. These actually have negative calories so the mass quantities of sugar, beer and other foods are cancelled out. Planning ahead!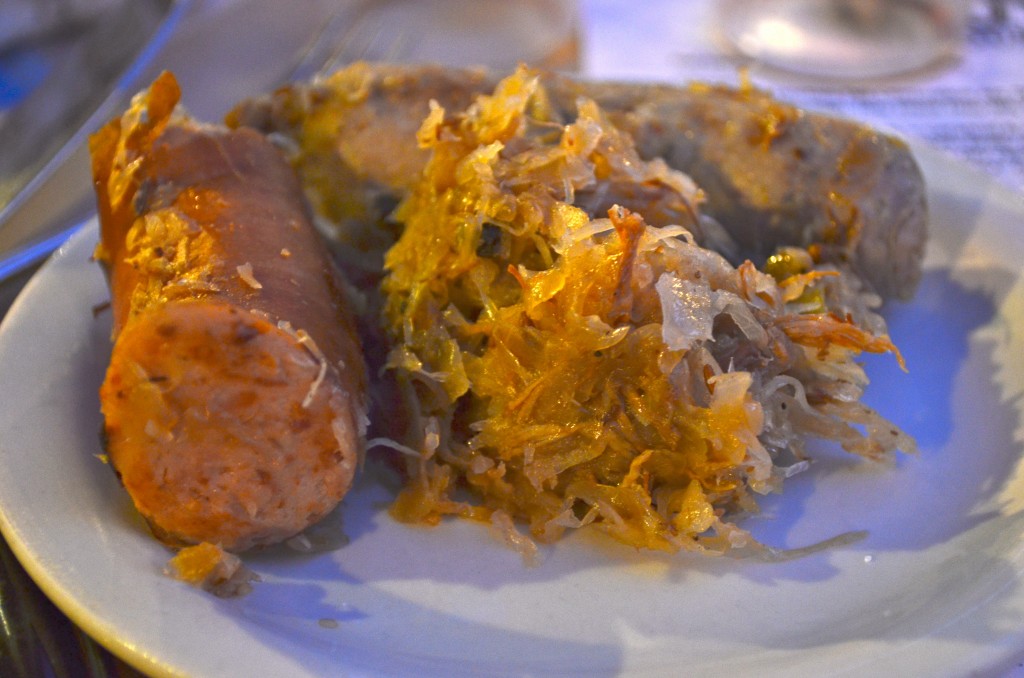 Michelle finally caved from all of my begging over the past year and brought back the kraut! Dare I say even better than the last time I had it? We've dubbed this "pig kraut" because of the mass amounts of bacon, pulled pork, ribs and kielbasa that reside inside. Lise even made her own bratwurst to go with. Ever had homemade bratwurst? It's beyond epic. The kraut was such a hit that even the vegetarian of the group had three servings! (She's a vegetarian except for anything made from pig, apparently.)

Overall it was a long and wonderful night, per usual. We tried many (many, many, many) different beers and got to experience something I've never even thought of/heard of: pairing candy and beer.
Our next meeting is December 3rd – Brown bag tasting, white elephant exchange and a look at the new winter menu which will hopefully include short ribs with melted leeks again! If you're a lady and interested in craft beer, come join us! Any interested men? Find a lady and wait for her at the bar with all of the other men!