I've been spending the past month with my head buried in draught system manuals, online review programs and Randy Mosher's Tasting Beer in preparation for next Monday. That's right, I'm taking the plunge and taking the Certified Cicerone test. I fully expect to not pass on my first go, given the success rates of all of my friends who have taken it already, but actually feel incredibly prepared for it.
Work has also been completely insane. I'm up by 5am most mornings, work until 4 or 5pm and then go out for my craft beer and wings group, go to Wades Wines to brush up on my beer style profiles or go home to get those whole five hours of sleep I can before waking up and starting the cycle all over again.
On random nights I take a break from studying to participate in lovely house parties.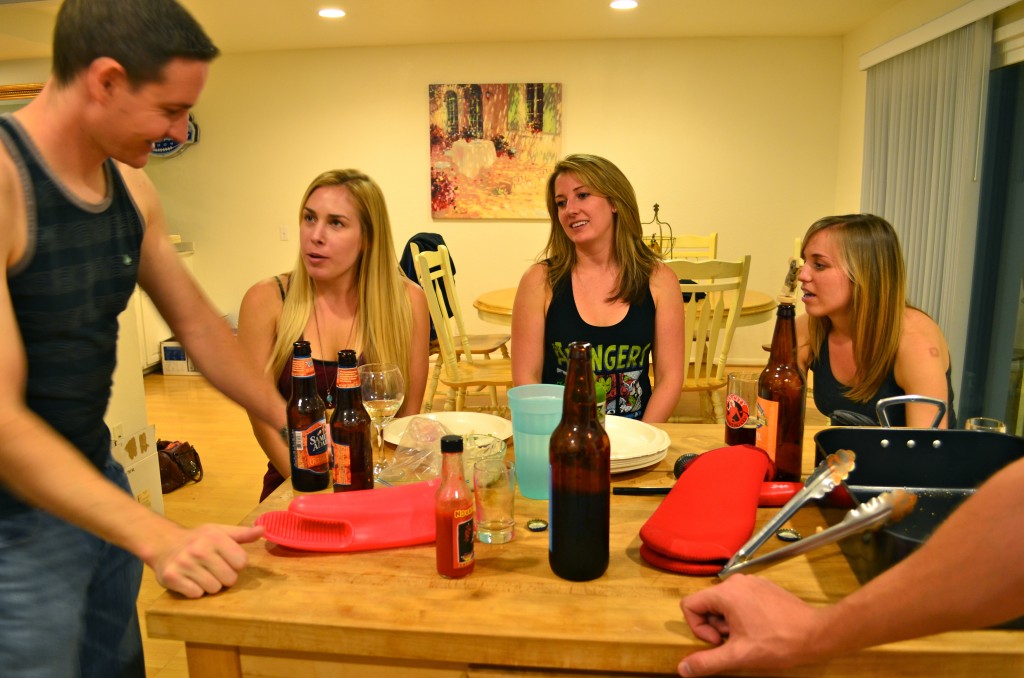 Power tank nights with a few of my favorites.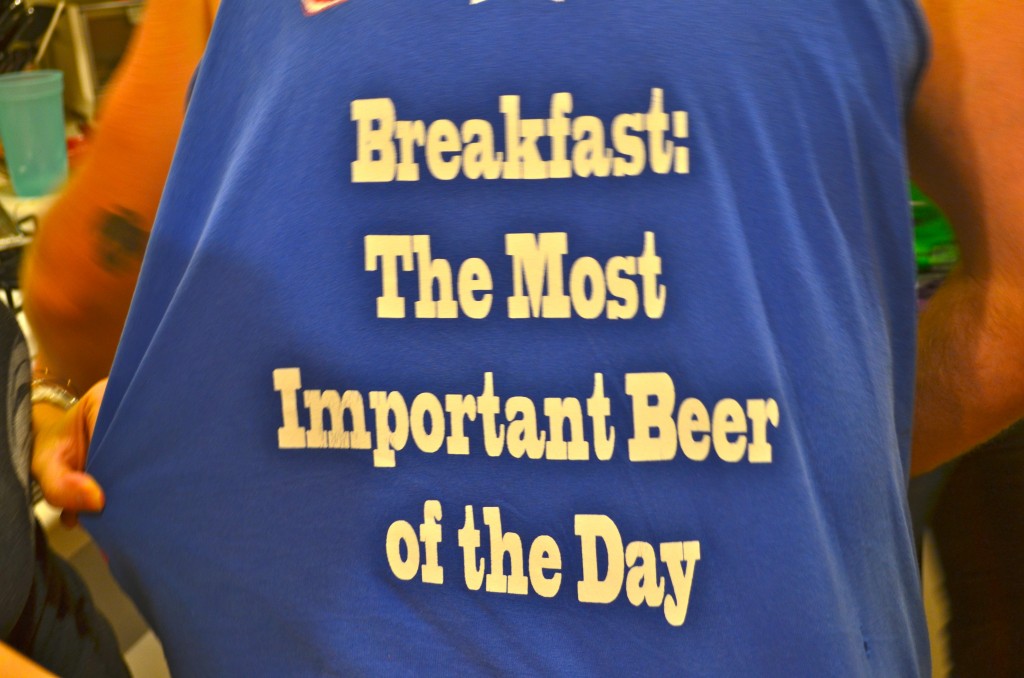 Incredibly accurate slogans.

And what began the title of this post: "I just realized that a waffle maker is the origin of the George Foreman grill."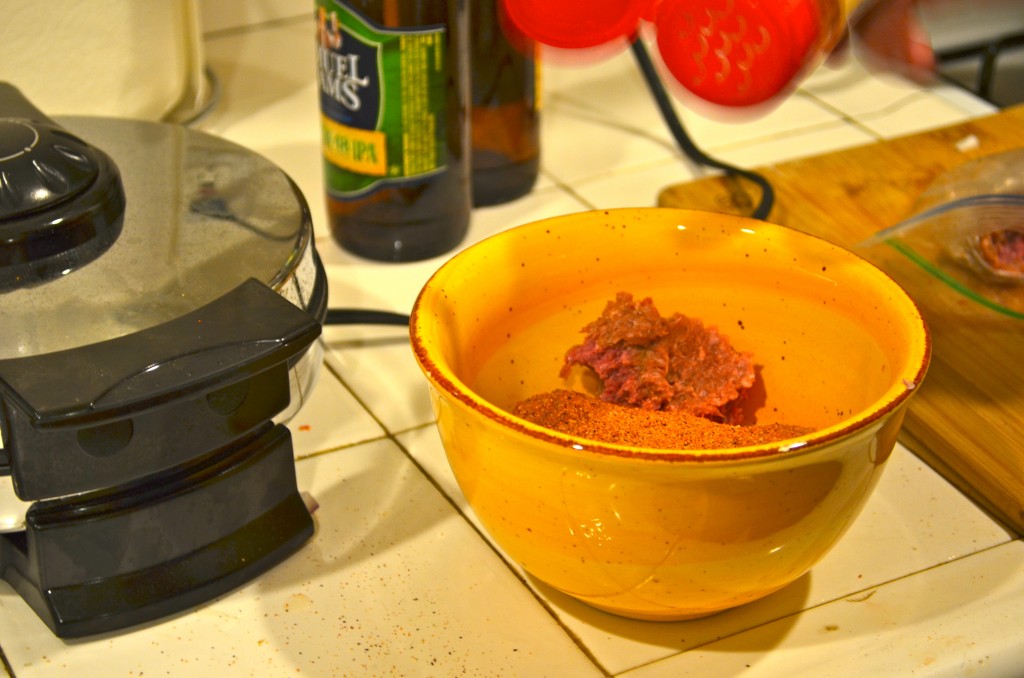 Obviously we had to see exactly what my friend meant by this, so he seasoned some buffalo…

Patty-fied and pressed.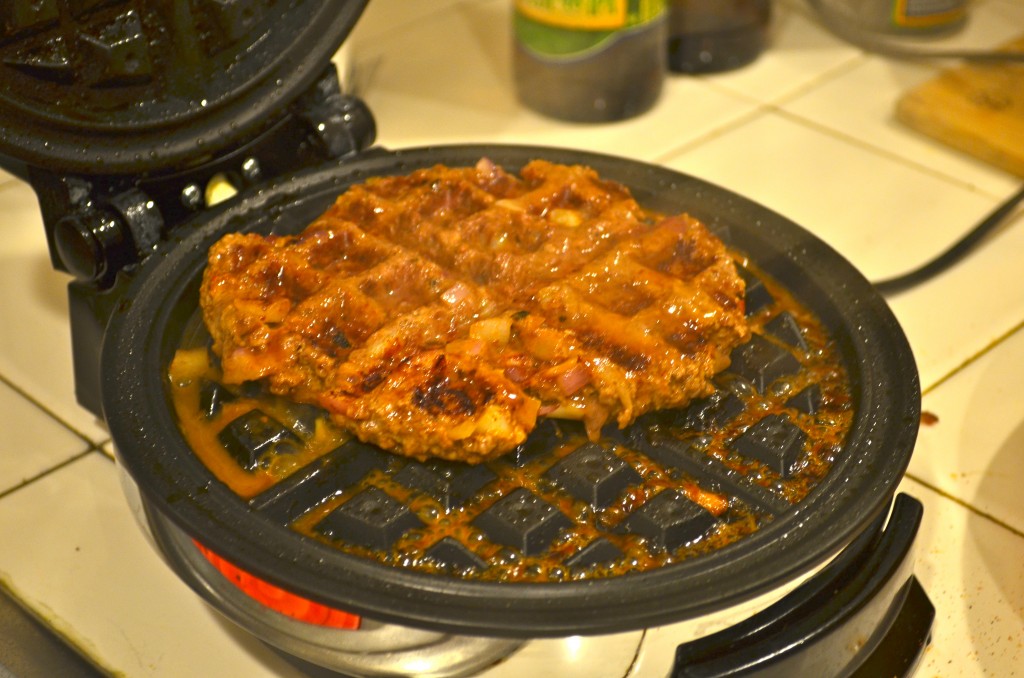 Then the ideas kept on flowing.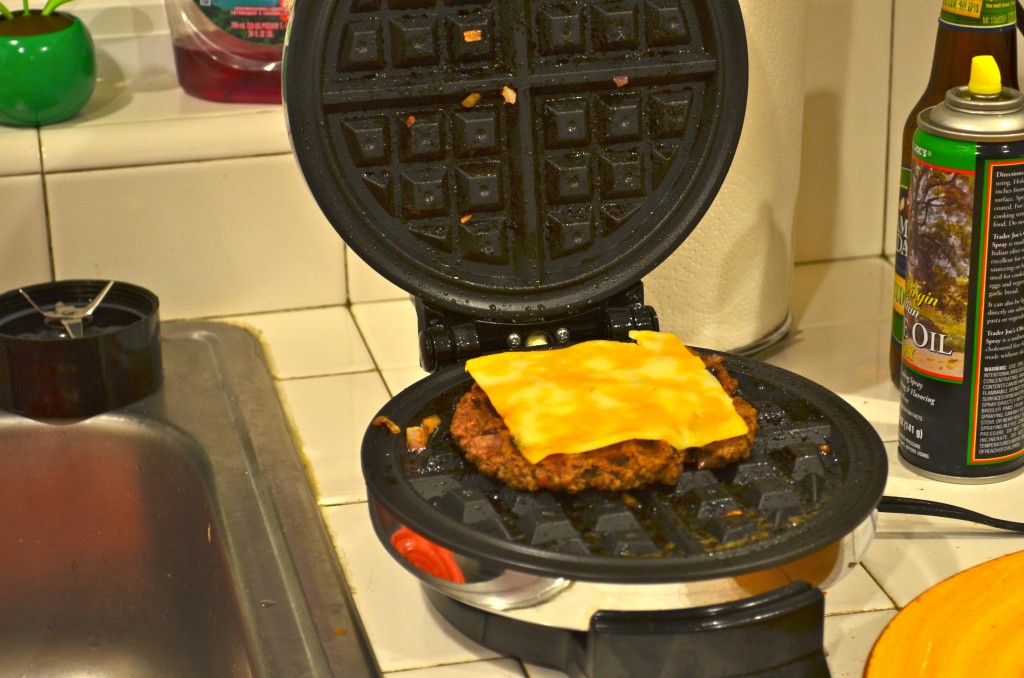 "Cheese in every nook!"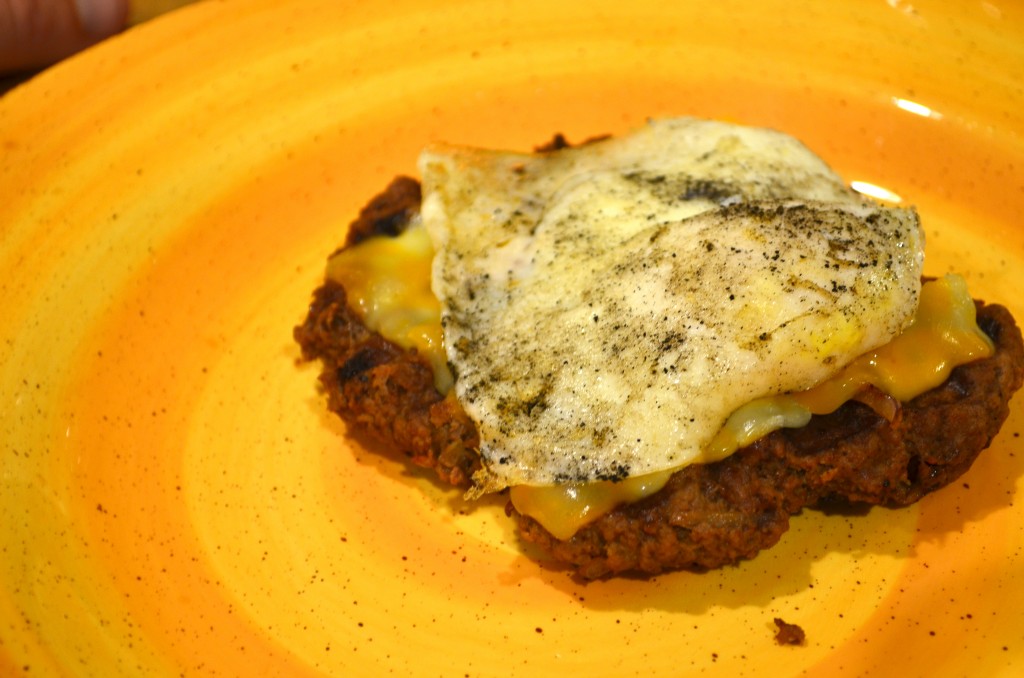 Topped it off with a fried egg.

Meat waffles topped with cheese and fried egg taste like bubbles floating above you on the night of your wedding.
Your argument is invalid. I'm going to pour another beer and get back to studying.