Anyone else feeling way behind in the holiday season? Our tree still doesn't have ornaments on it, and for us, that is a HUGE deal. Normally the tree is up and decorated the day after Thanksgiving and I'd be ready for the Christmas music to finally cease at this point. Instead I'm trying to catch up to the whirlwind of the season and feel a little Christmas spirit before the year is over!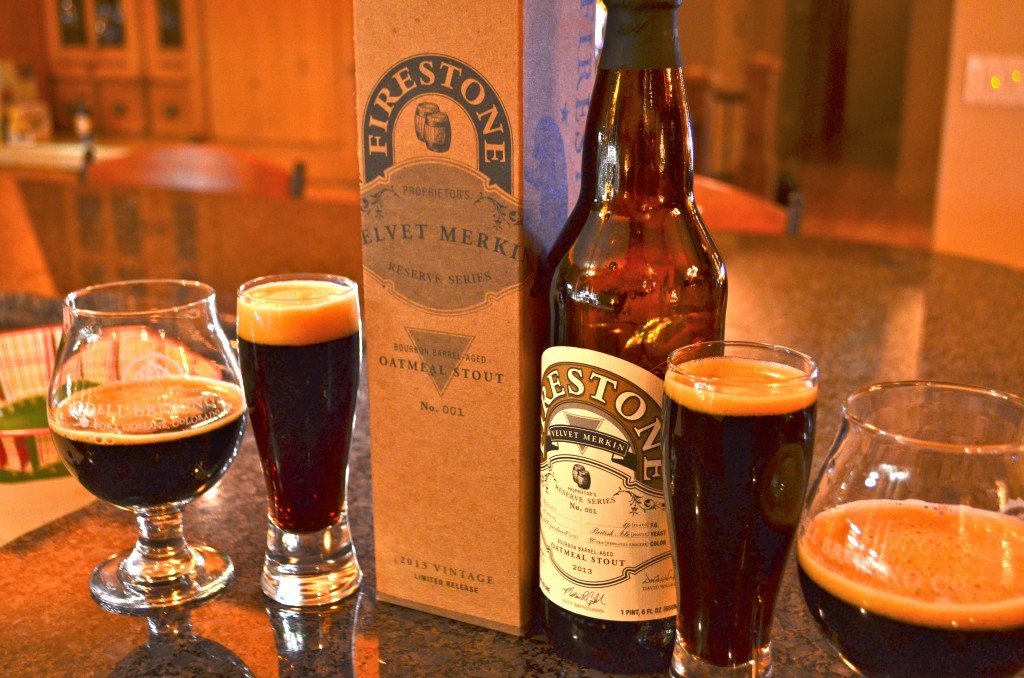 Barrel-aged Velvet Merkin – this is a good start. Rich oatmeal stout with a potent aroma and flavor of bourbon in front of the fire? Sounds like Christmas-time to me!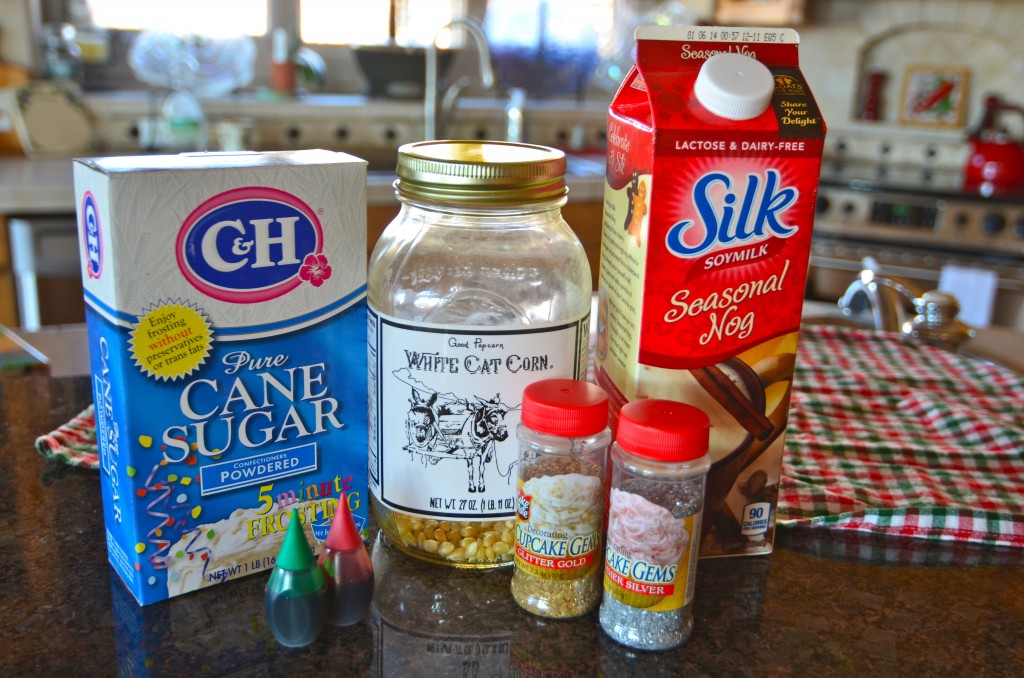 I also thought a little seasonal snack might help. I was never a big fan of eggnog as a kid, but ever since I found this Silk Seasonal Nog, I can't get enough!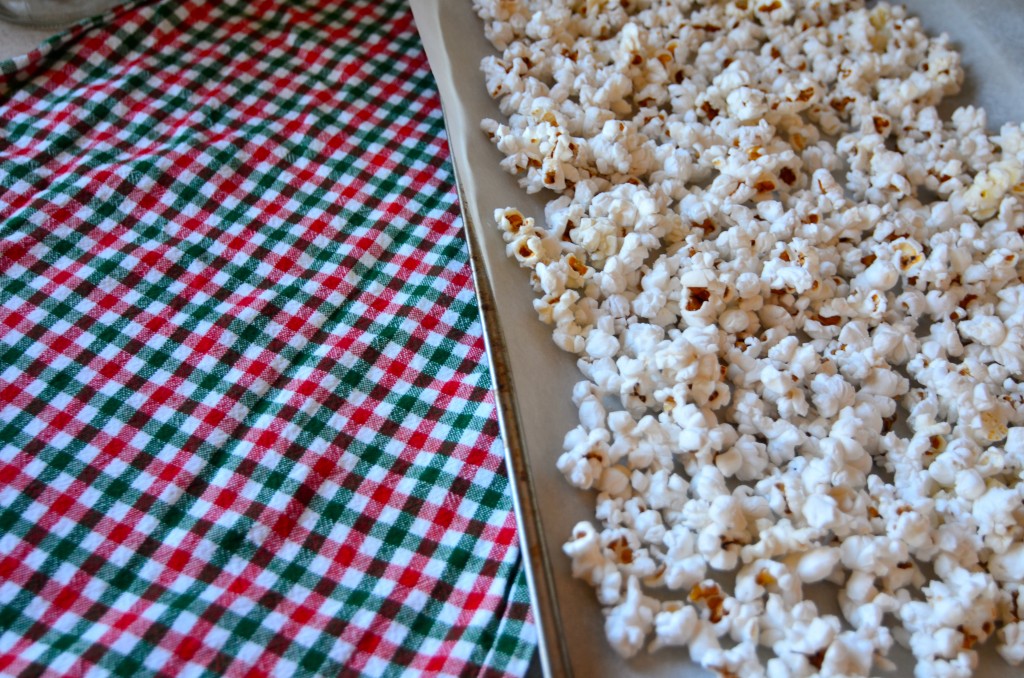 Pop some corn…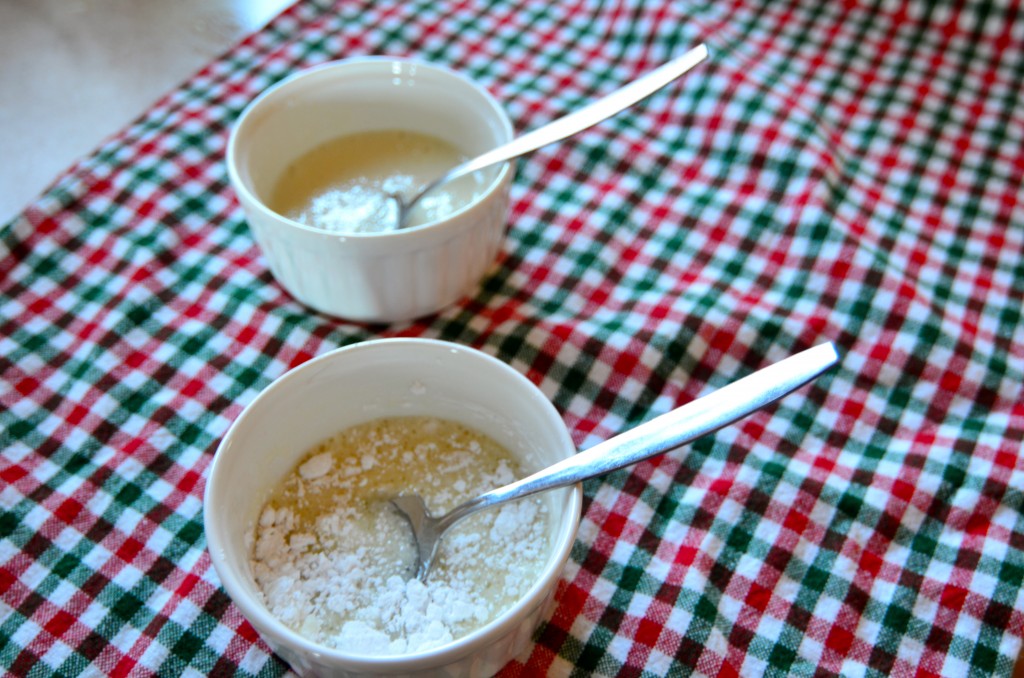 Make some nog-glaze…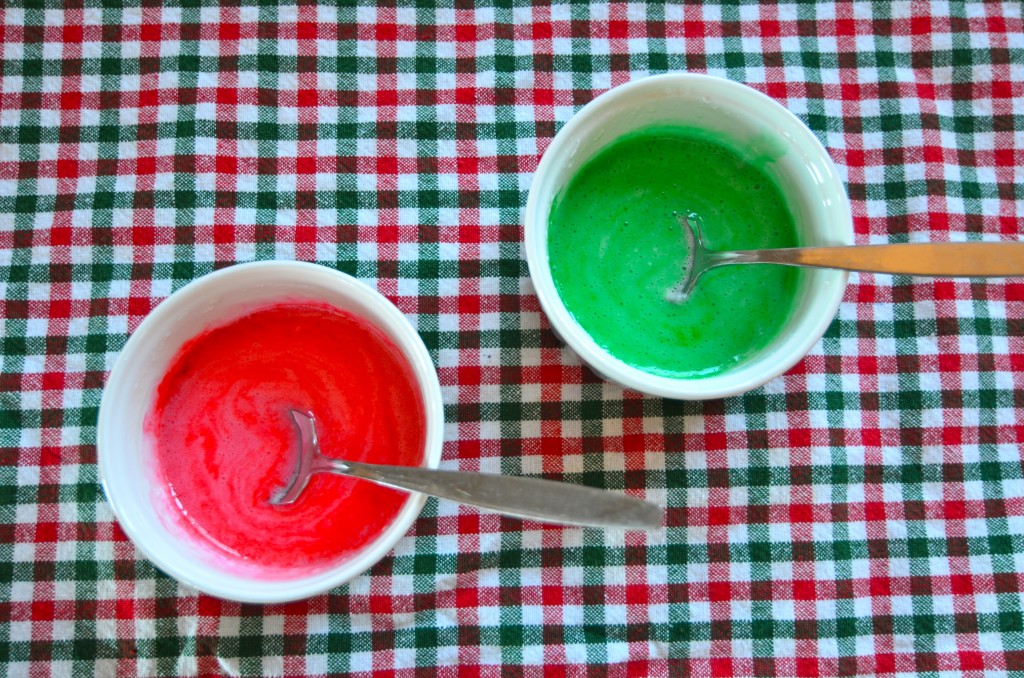 Prettify the glaze….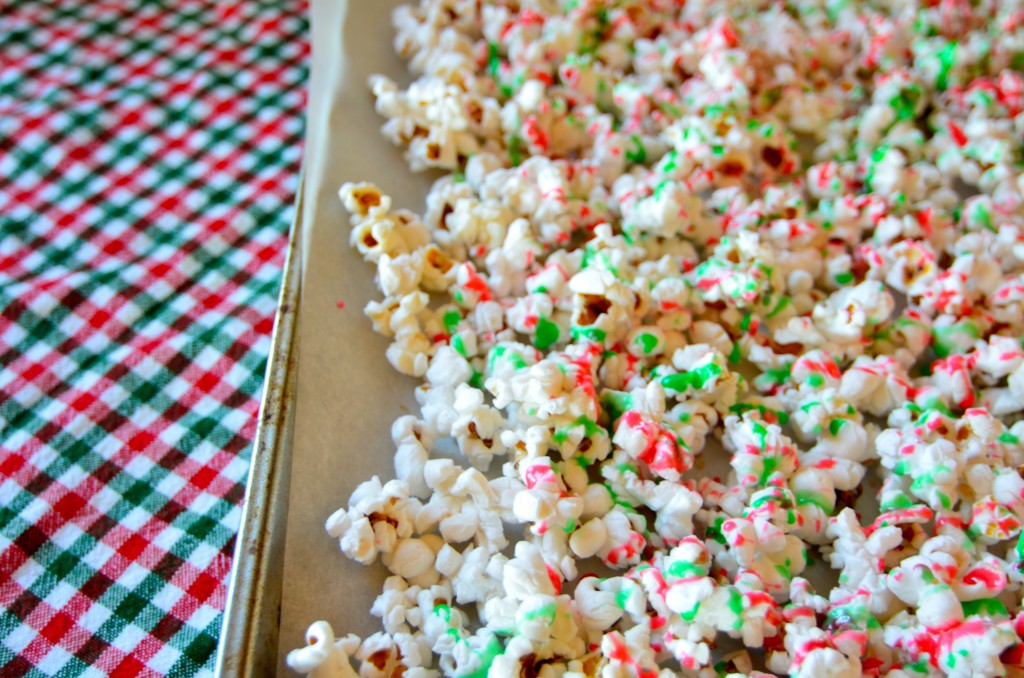 Drizzle and enjoy! Sweet, salty, crunchy and vegan-friendly!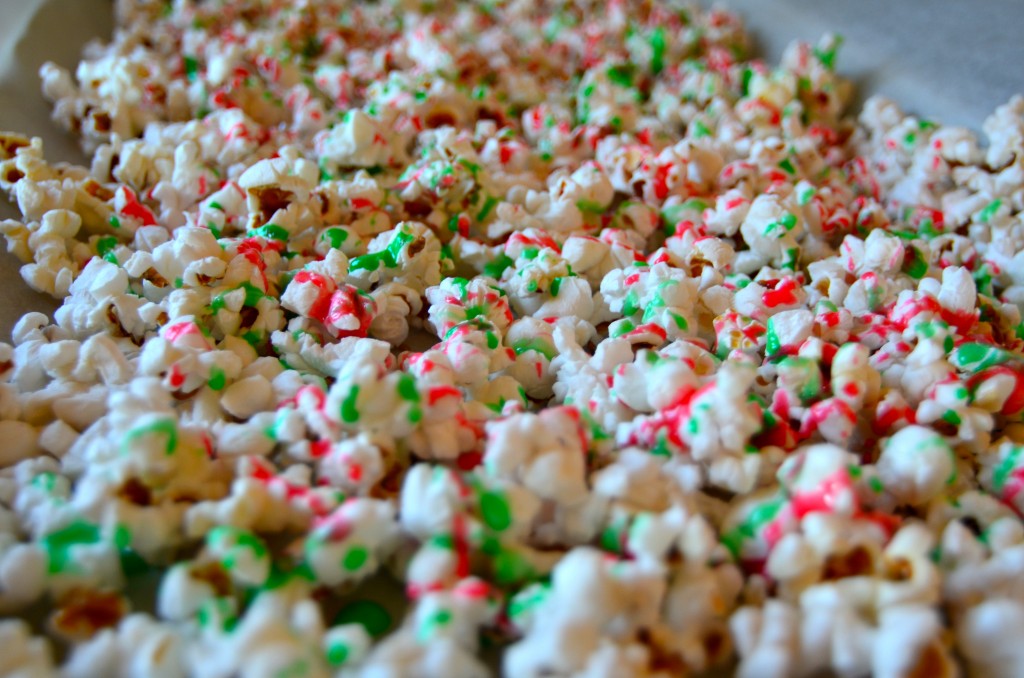 Eggnog Spiked Christmas Kettle Corn
Print recipe
Ingredients
6 tablespoons powdered sugar (divided)
2 teaspoons Silk Seasonal Nog (or eggnog of your choice)
4-8 drops red and green food coloring
6 tablespoons unpopped popcorn kernels
1 teaspoon coconut oil
pinch sea salt
Optional
pinch silver and gold sprinkles
Directions
For the popcorn
Step 1
Melt the coconut oil in a large pot on the stove over medium-high heat.
Step 2
Pour in the popcorn kernels and place the lid on top, shaking constantly to coat kernels with oil and prevent burning.
Step 3
Once the popcorn is finished popping, spread evenly on a baking sheet covered with parchment paper.
Step 4
In two separate small bowls combine 3 tablespoons with two teaspoons of Silk eggnog (or eggnog of your choice) and stir until it becomes a thin paste.
Step 5
Add 4-8 drops of red food coloring to one bowl, and 4-8 drops of green food coloring to the other until you reach the desired colors.
Step 6
With a spoon, drizzle the glaze over the popcorn until coated to your liking and sprinkle the pinch of salt across the top.
Step 7
Add the silver and gold sprinkles here if you'd like, pour into a bowl and devour.
Happy holidays!
Are you having trouble getting into the spirit of the season? I blame the late Thanksgiving!