On Saturday I worked an event with Enegren Brewing Company benefiting adults with developmental disabilities. Enegren donated beer, and we were one of 27 booths pitching in to this great cause.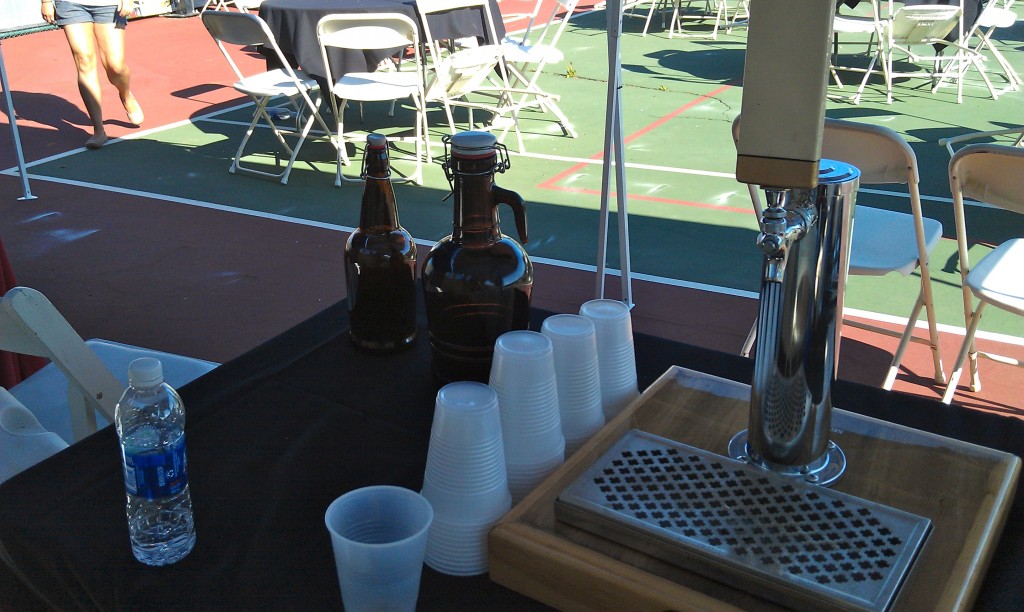 This view is starting to look familiar! So many beer events lately!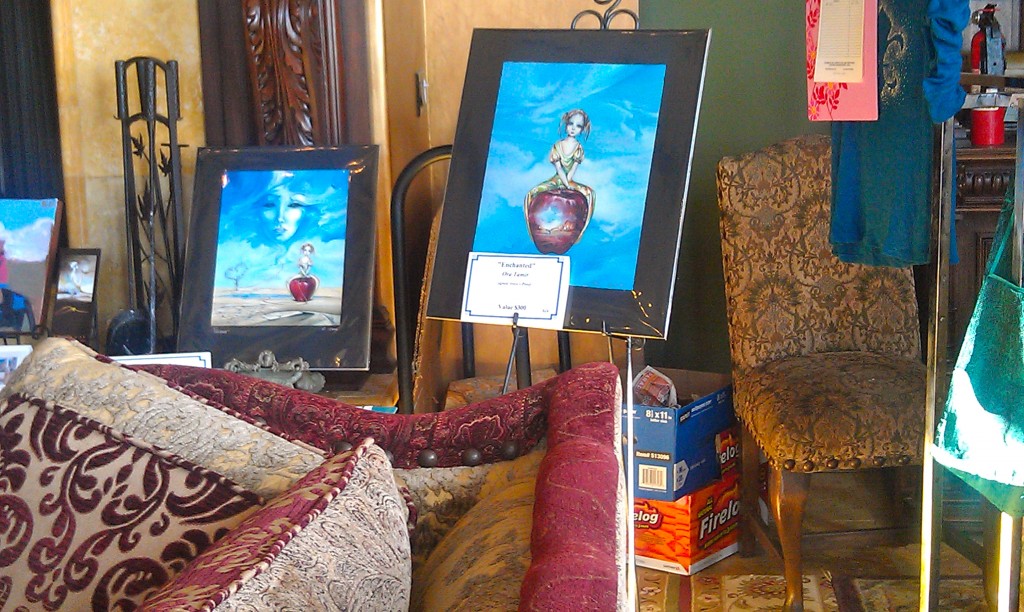 The festival was located in a beautiful house in Simi Valley. I went inside to check out the silent auction and stumbled across some of my former/slightly still current boss Ora's art!!! She was working an art show in Woodland Hills this weekend and unable to attend, so she donated these beautiful prints. Our booth was placed along the tennis courts/basketball court with a bunch of other vendors and a stage for musical performances across the way.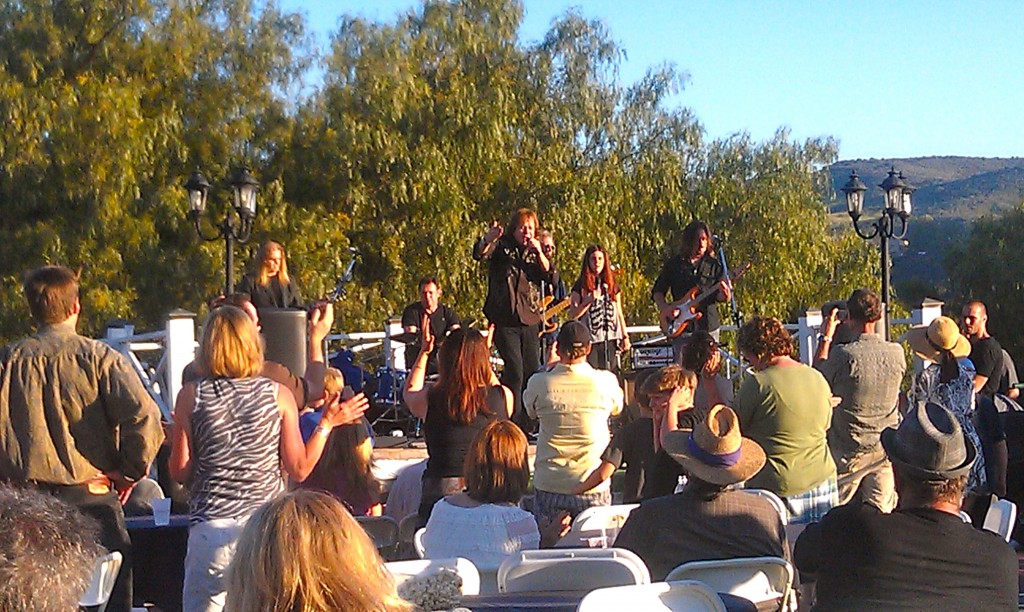 Eddie Money was the featured performer of the evening. I had absolutely no idea who he was, although I did end up recognizing his hit songs. Commander Matt gave me a lot of grief for that…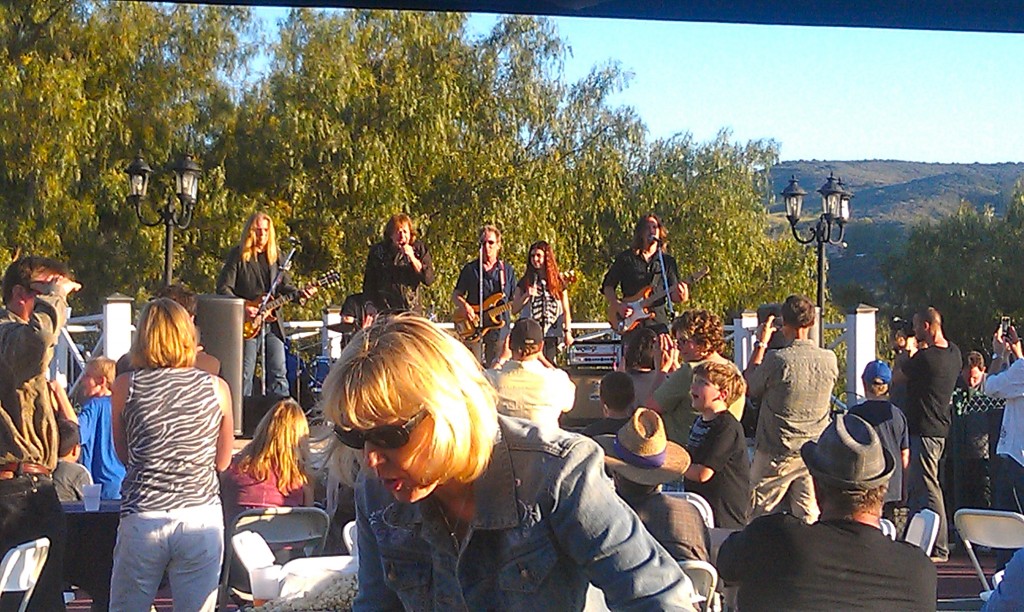 The courts were packed with people, and Eddie kept calling out for his "Ladies from the eighties" to come up and sing with him. They obliged. Eddie also sang a duet with an autistic teen who, until four years old, was uncommunicative. To watch this girl belt out with Eddie was absolutely amazing!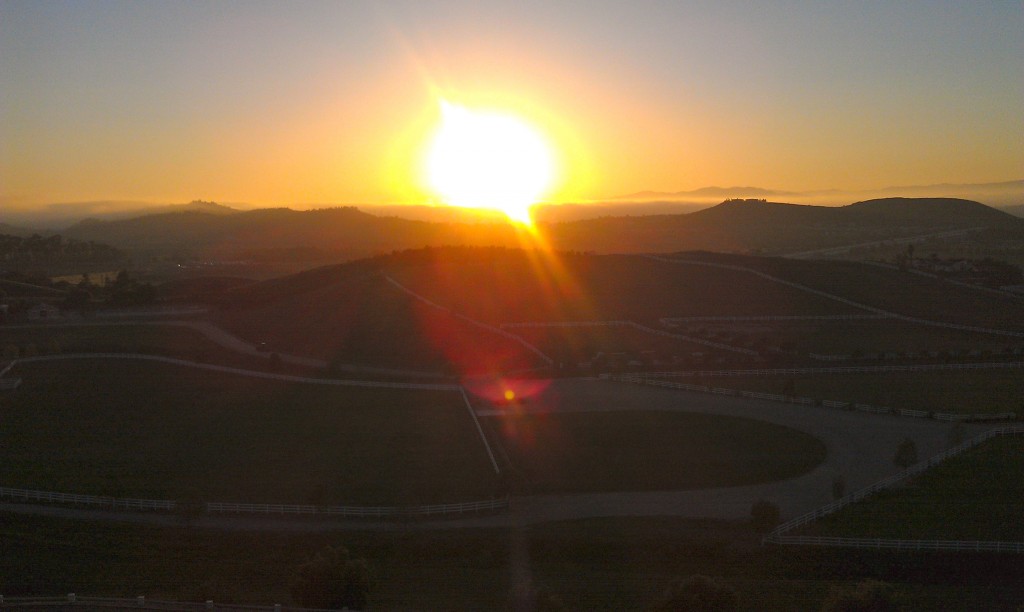 The event seemed like a great success! I got a chance to enjoy the beautiful sunset with the marine layer rolling in over the mountains before we packed up.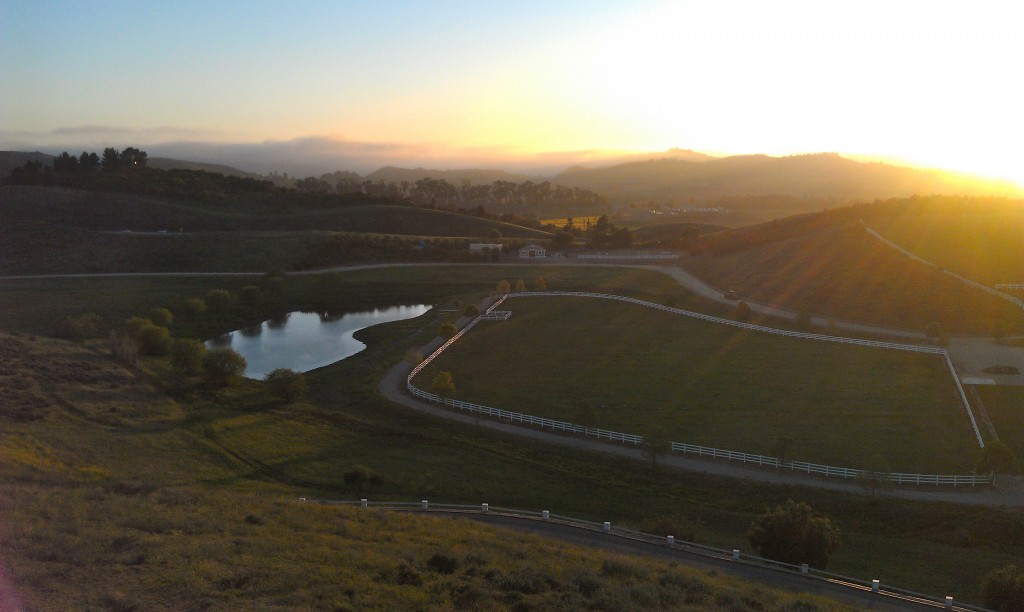 I can't wait to participate in more of these great causes! I've got a few coming up for Wolf Creek – I'll be sure to keep you updated.
Now, after a long brew day and scrubbing of boil kettles that left my hands dry and raw, I'm going to collapse on the couch and never get up. Until it's time to fill kegs and clean some more tomorrey, that is.