On Friday, we headed up the 101 for an art show in Palo Alto. I've seen the Firestone Taproom every time we've driven up, and finally got a chance to try it out!

The menu isn't overly extensive – thank the good Lord, otherwise I would have had an even more difficult time choosing.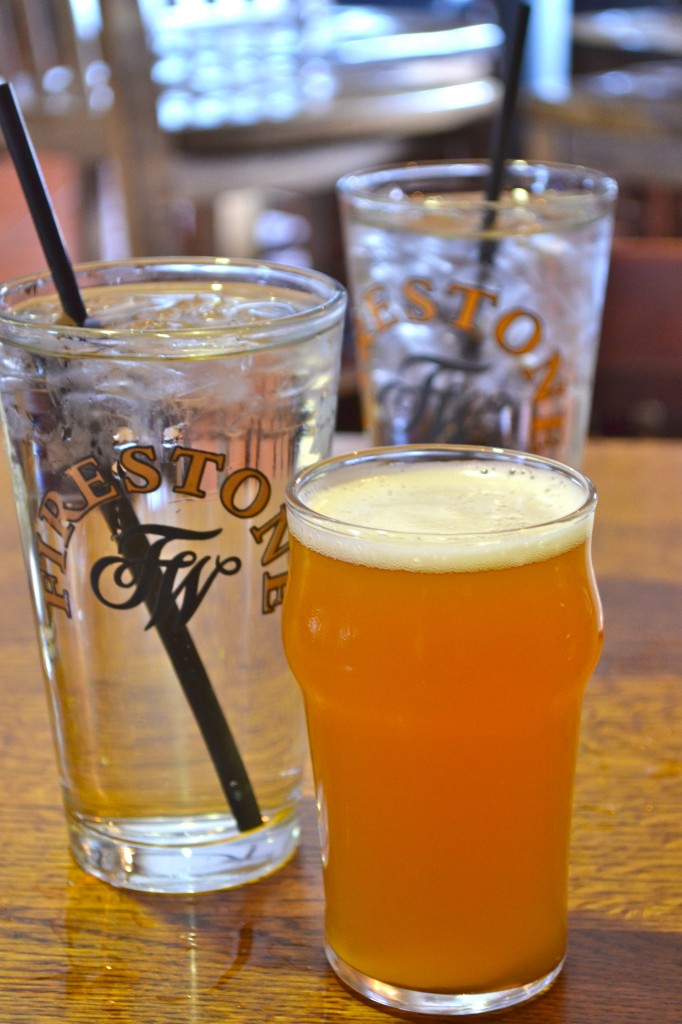 I ordered a 10 ounce Solace for Ora, and only had a sad sip or two since I was driving.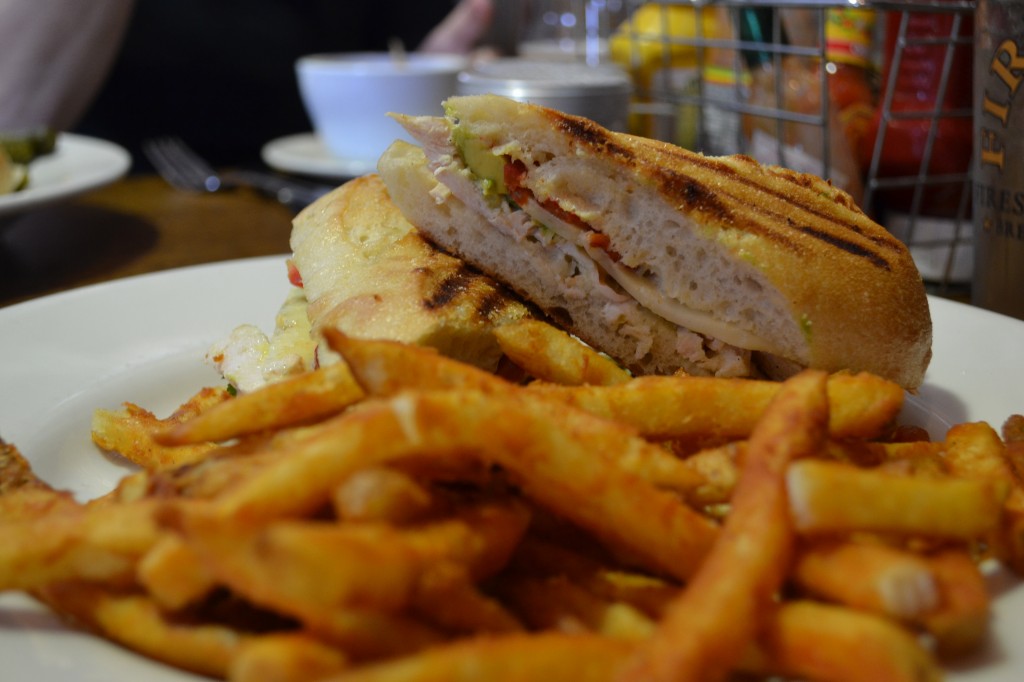 I got the special of the day – a jalapeno chicken panini covered with garlic aoli, pepperjack cheese, copious amounts of avocado and roasted bell pepper. Holy. Heaven. I was stuffed after the first half, but it was so delicious that I ate the rest. I don't regret it. And the fries! Crispy and hot and droooooool.

The Taproom was originally built to be the Firestone Brewery, but had issues with the city concerning water usage. Paso Robles jumped up and practically begged them to brew up north, so north they went. What would have been the brewery is now full of seating and displays of their awards.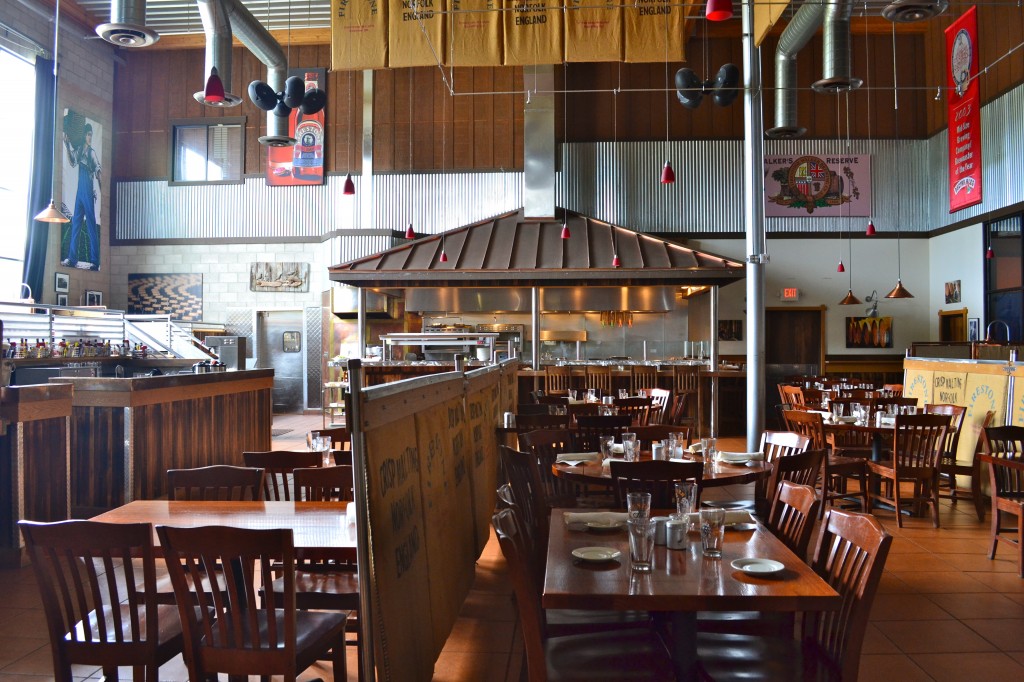 I love how bright and airy it is back there! The front of the restaurant, where we were seated, is much smaller and earthy. It looks like a small town bar where everyone knows each other, full of walls of beer club steins, ragged wooden slats and squeaky bar stools. Quaint and wonderful.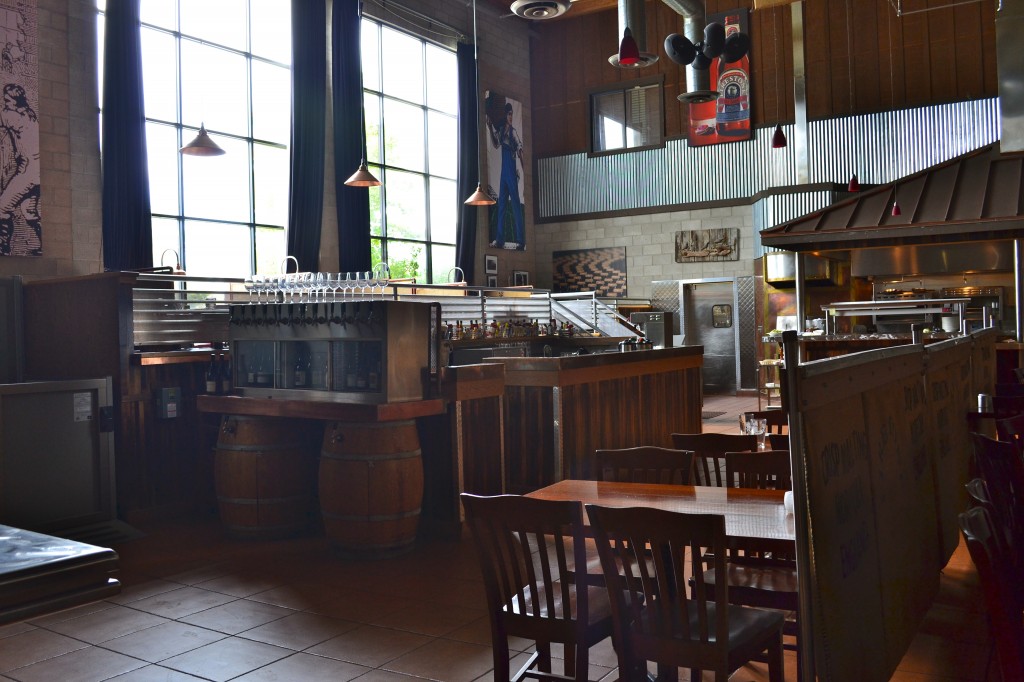 They also have a nice selection of wine… If you're into that sort of thing. I'm not so much, so I just enjoyed looking at the oak barrels they used as tables.

They have all their beers on tap. Next time, I'll plan to stay for awhile and fully appreciate one of these beauties!
I really loved everything about this place. The food was absolutely mind blowing, the beer – although I only had a few sad sips, was full of malty fresh sunshine, and the building is gorgeous. Another thing I loved?

The setting. Absolutely beautiful!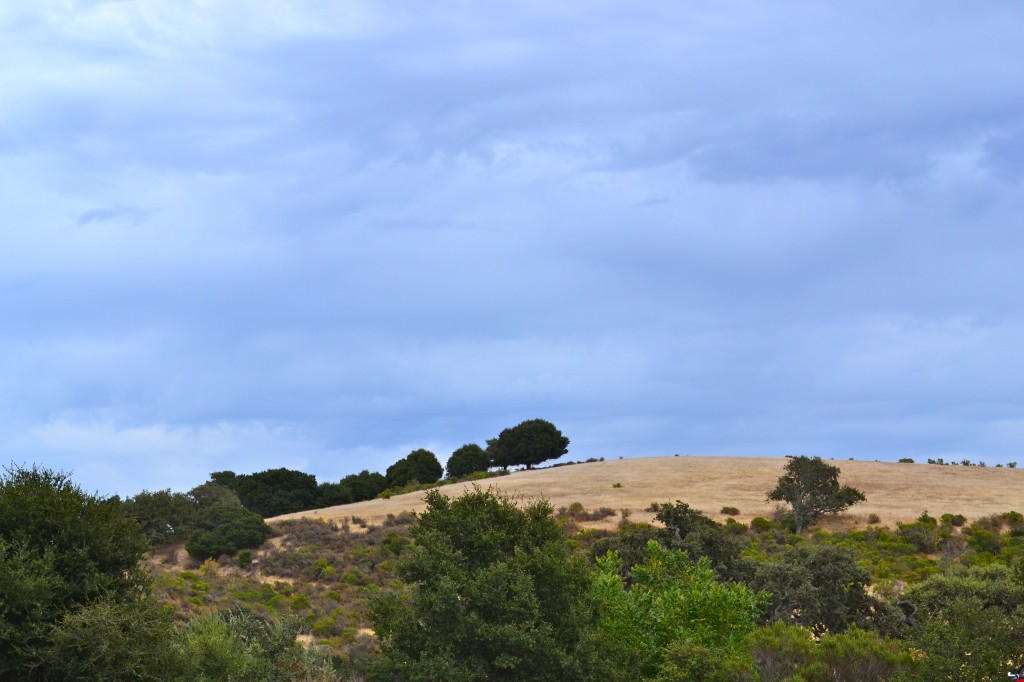 It really feels like you're at some mystical place of happiness, bubbling over with beer out in the middle of nowhere.
Loved everything. Must go back soon and actually enjoy a full beer alongside my meal!
I must now pass out. I had a crazy night with my brew boys that lasted until 3am and need to not die of exhaustion. If any part of this post is confusing, boring, non-descript or in any way not to your satisfaction, I blame Grayson and Frank. That is all.