This is technically not a martini. There is no gin or dry vermouth in this drink, but "Caffetini" is a much cuter way of describing a coffee cocktail. Therefore, I have proclaimed it officially a martini. I also put it in a martini glass. Any argument is now invalid.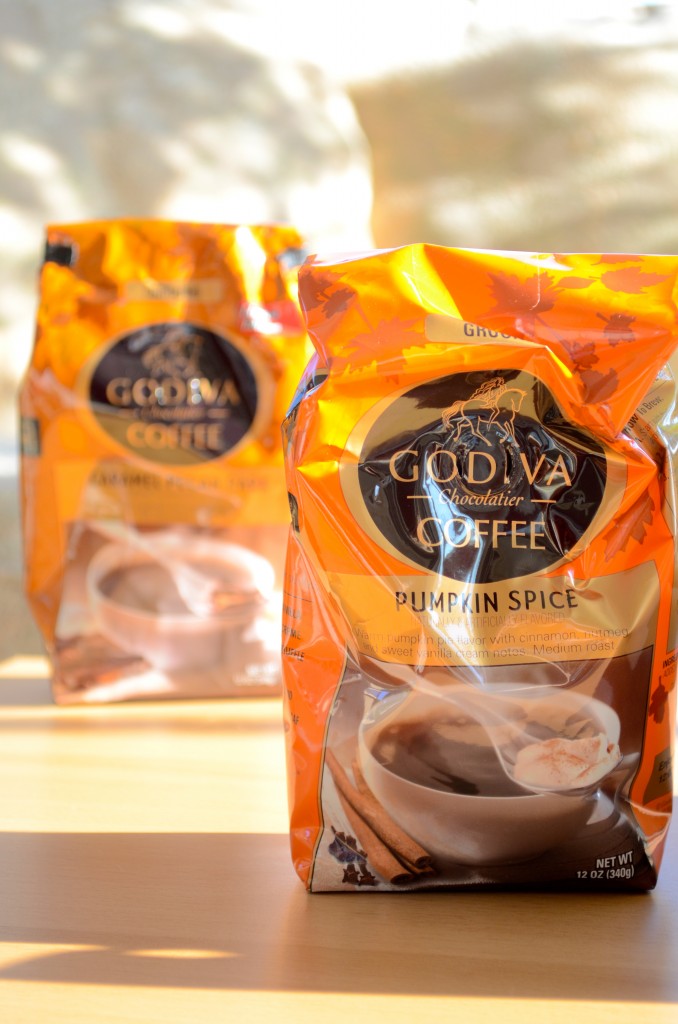 As a participant in Foodbuzz's Tastemaker Program, I get some free stuffs from time to time in order to review or create new recipes. Godiva and Foodbuzz sent me two of Godiva's new limited edition coffee flavors to create a beverage recipe. I received Pumpkin Spice…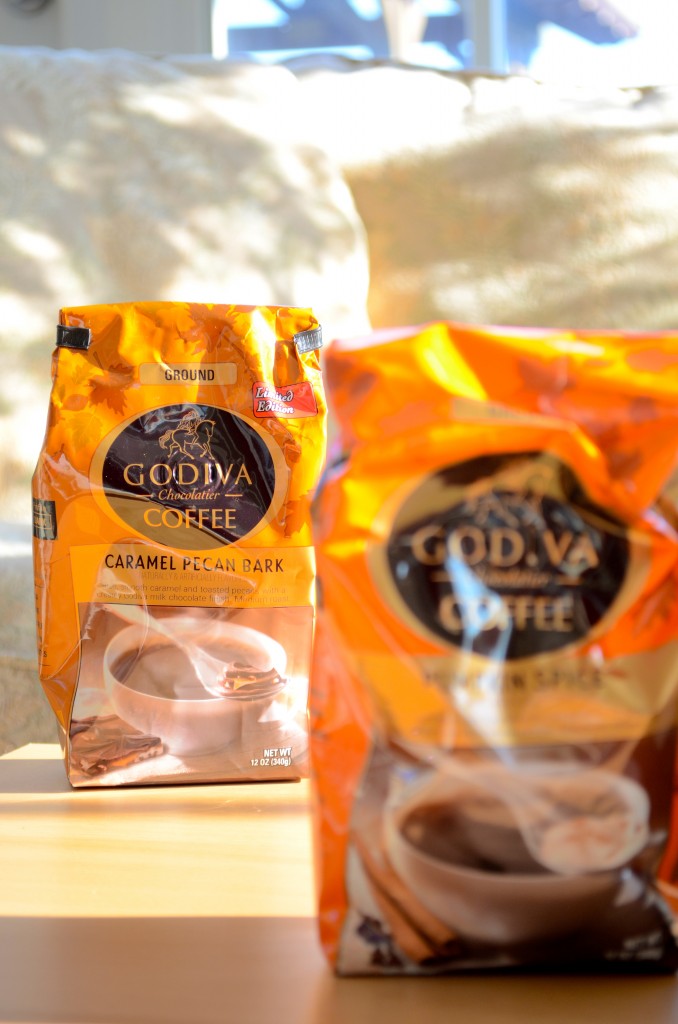 and Caramel Pecan Bark. Immediately, I started daydreaming of delicious boozy dessert drinks perfect for a chilly autumn or winter evening.

My first recipe was created using all of these ingredients. It was awful. I attempted to make my own vanilla vodka, but I think the vodka has gone bad or the vanilla extract is too bitter to be mixed in. After dumping it all down the drain, I decided that simpler is better anyway!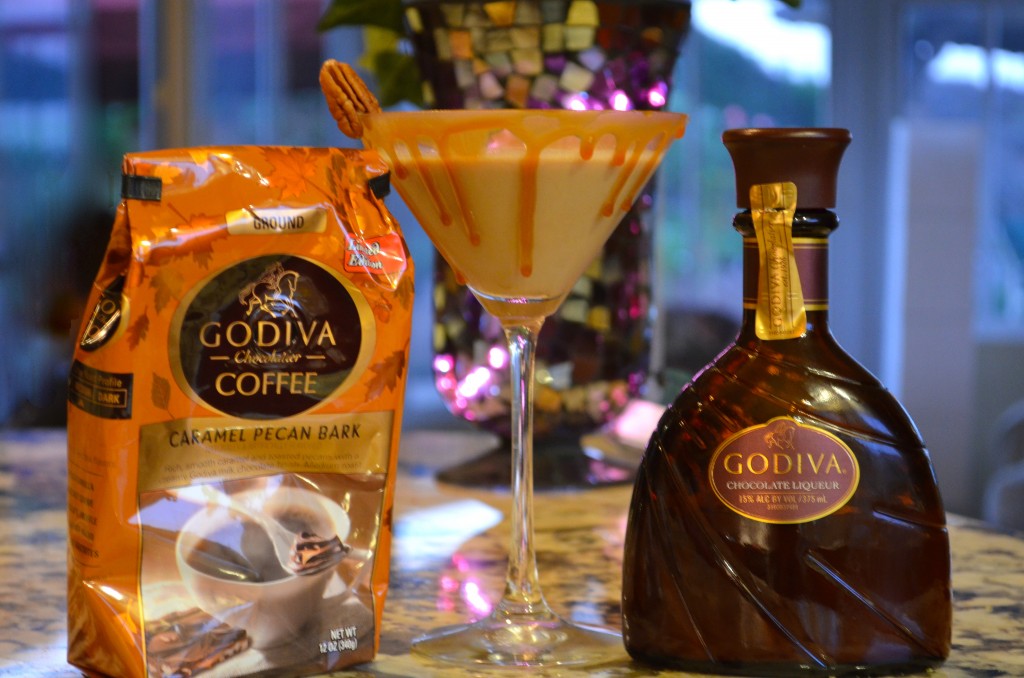 Godiva coffee and Godiva chocolate liqueur. Yeah, that'll do.
(Disclaimer: The liqueur was purchased on my own dime. Although if Godiva wants to send me another bottle free, I won't complain…*hint hint*)
[gmc_recipe 5780]

Adding coffee to the thick, rich liqueur balances this drink out so it's not overwhelmingly heavy. The aroma of coffee, chocolate and caramel grace your senses with the the first sip. Sweet chocolate comes to the forefront when paired with the caramel sauce that has a hint of salt to develop the complex, buttery goodness of the caramel as it slowly drips down the glass to encase your fingers. Descriptive words I write feebly attempt to translate delicious images to your brain.
Now if only it would snow outside so I could light the fireplace and curl up in a fuzzy blanket with a foreign film, the world would be perfect.