On Wednesday I took off for Boston to attend a wedding. We decided to start our vacation a little early and take some gifts to the good folks at The Chive before catching the red eye.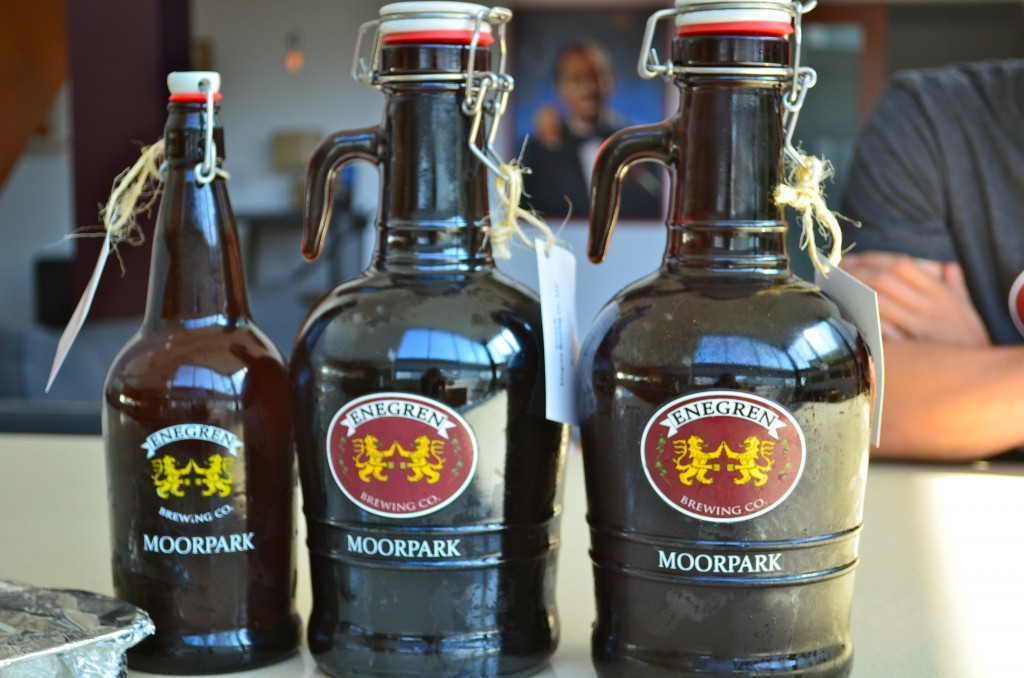 Of course it was beer, what else would you expect me to take?

Okey fine, oatmeal stout brownies topped with caramelized bacon may have made an appearance too…

Patty, John, Megan, Alex, Emily and Elliot were kind enough to take some time out of their workday to try out the new seasonal beers we'd brought from Enegren.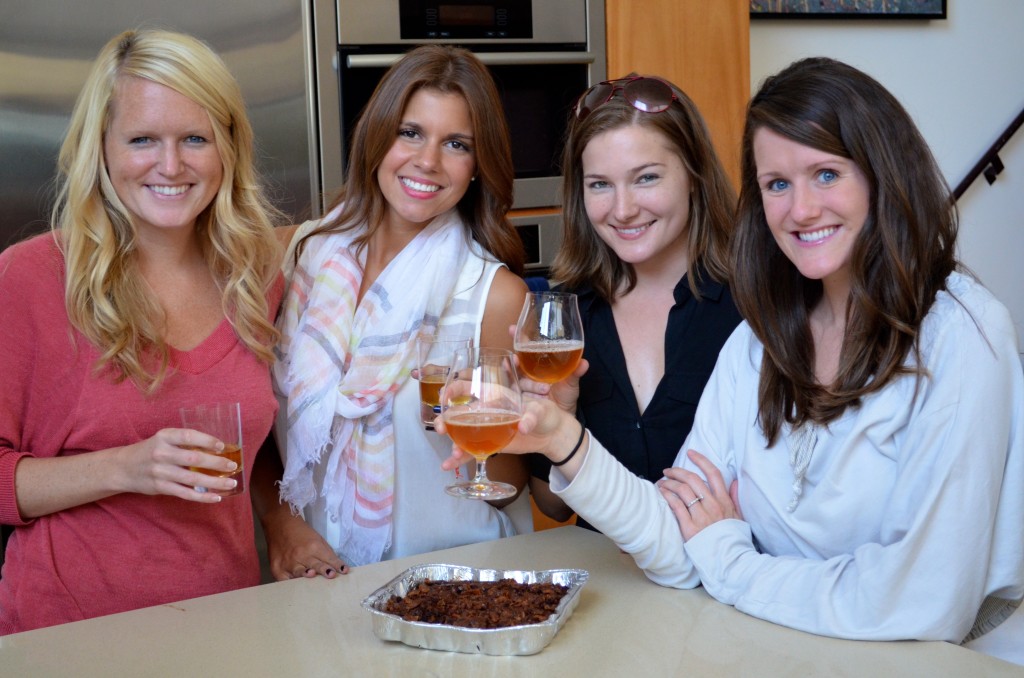 The beautiful ladies of The Berry and I enjoying some Foliage Pale Ale. And brownies. With bacon on top. Did I mention those yet? We hung out tasting beer for about an hour and then headed off to prep for our flight out.

Beer is prep. LOVE the pour on this – the fill line is completely ignored and no head remains after the faucet was submerged in the glass. Delicious.
The red eye was cramped, hot and nearly impossible to sleep on. I had about two hours of shut eye before we landed in Boston at 6:30am.  After finding the rental car, we took off into downtown for breakfast.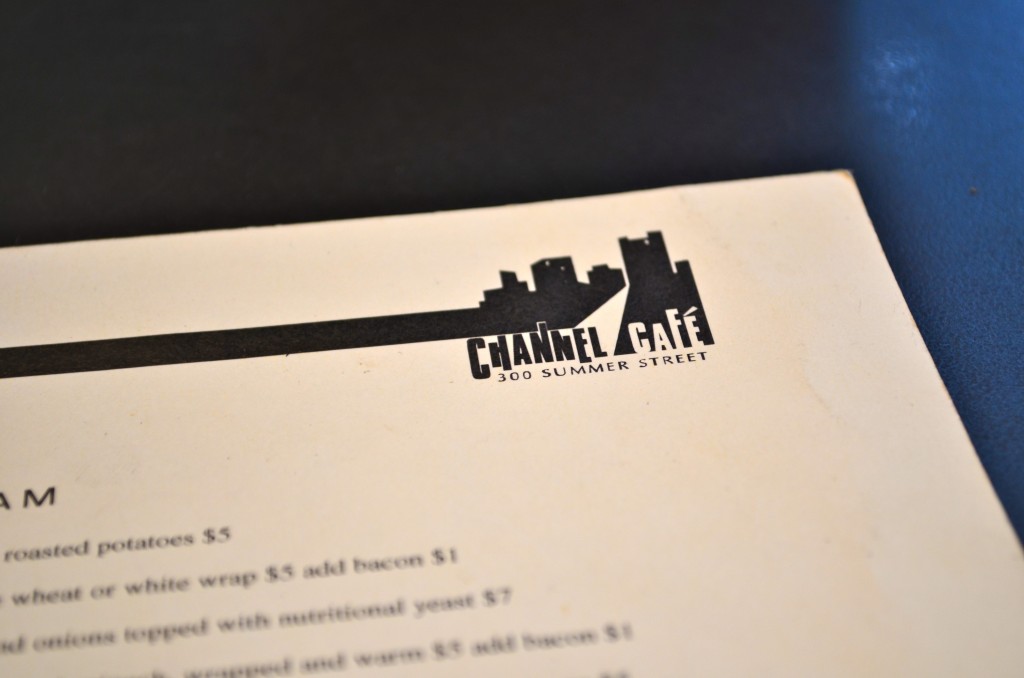 We found this gem after three unsuccessful attempts to find non-chain restaurants that had unassuming names but turned out to be Dunkin Donuts. The Dunkin is big on this side of the country.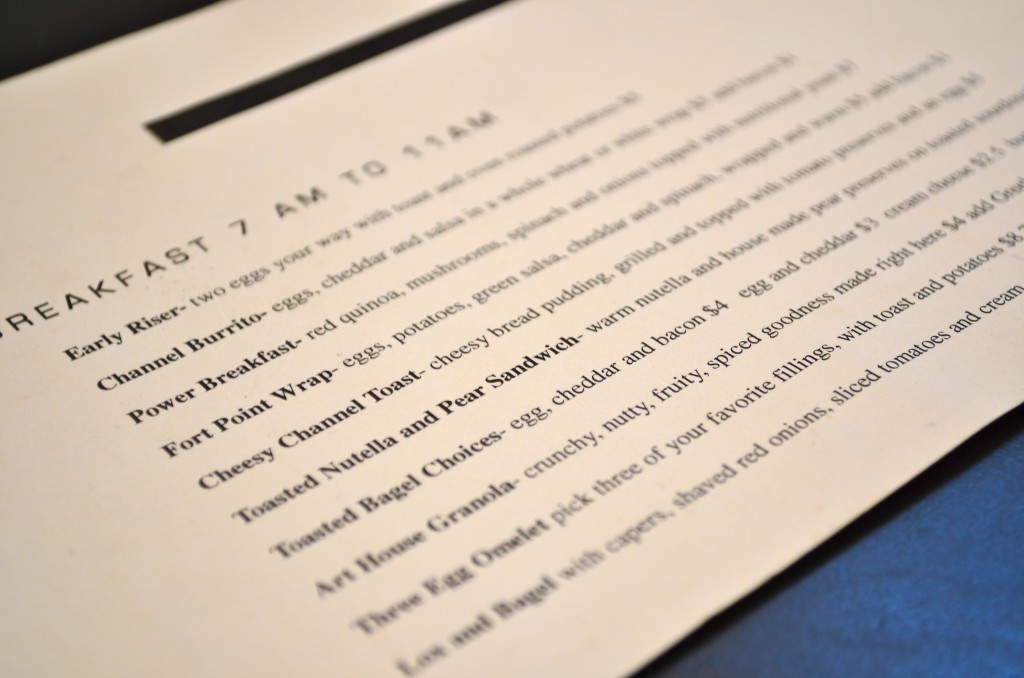 Anytime I see bread pudding, I must order it.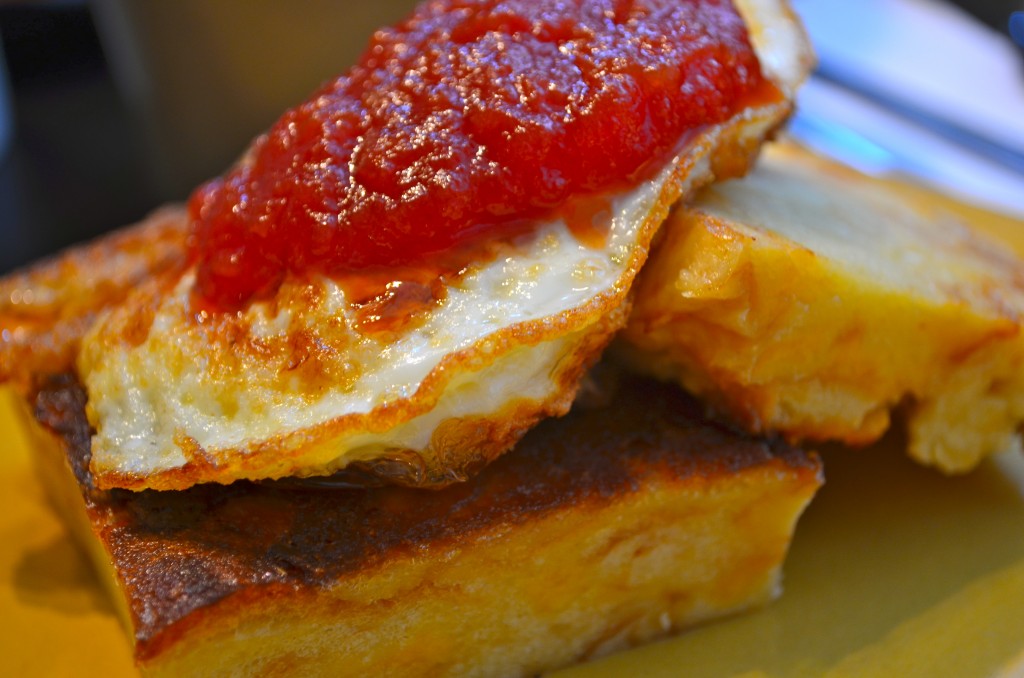 Grilled cheesy bread pudding topped with a fried egg and tomato compote. Holy deliciousness. The sweetness of the compote combined with a perfectly runny yolk that cascaded over thick slices of bread pudding studded with generous doses of cheddar made for a VERY happy girl, exhaustion aside.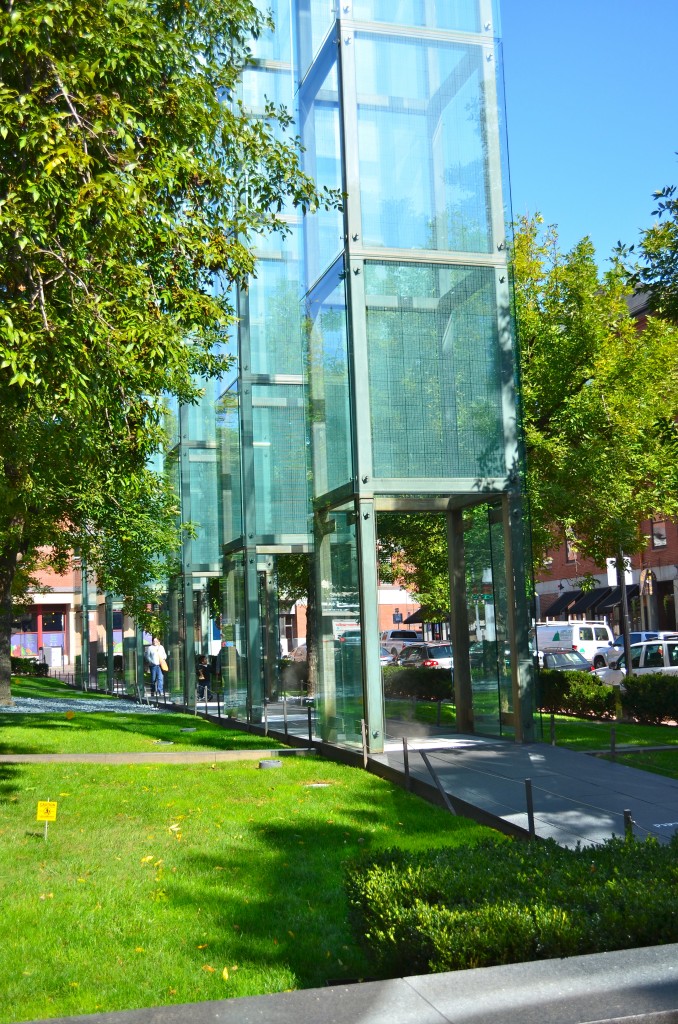 We walked around the city for a few more hours and visited the Holocaust memorial.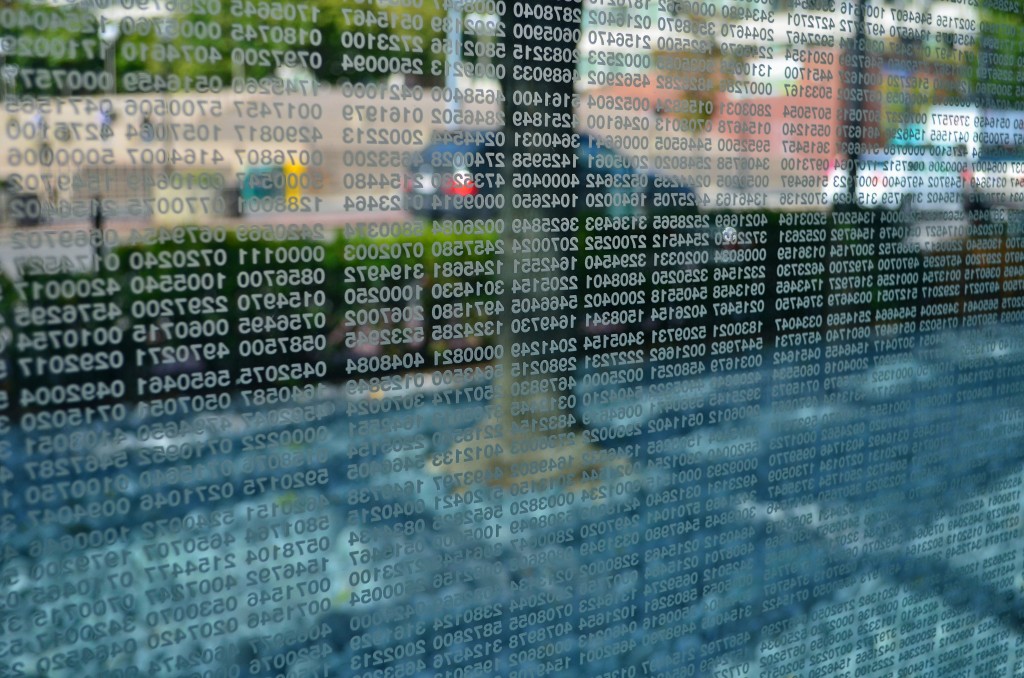 The tattooed numbers of the estimated eleven million who were killed are etched into the glass towers and show up when steam rises through the grates below. These towers are shocking and beautiful at the same time.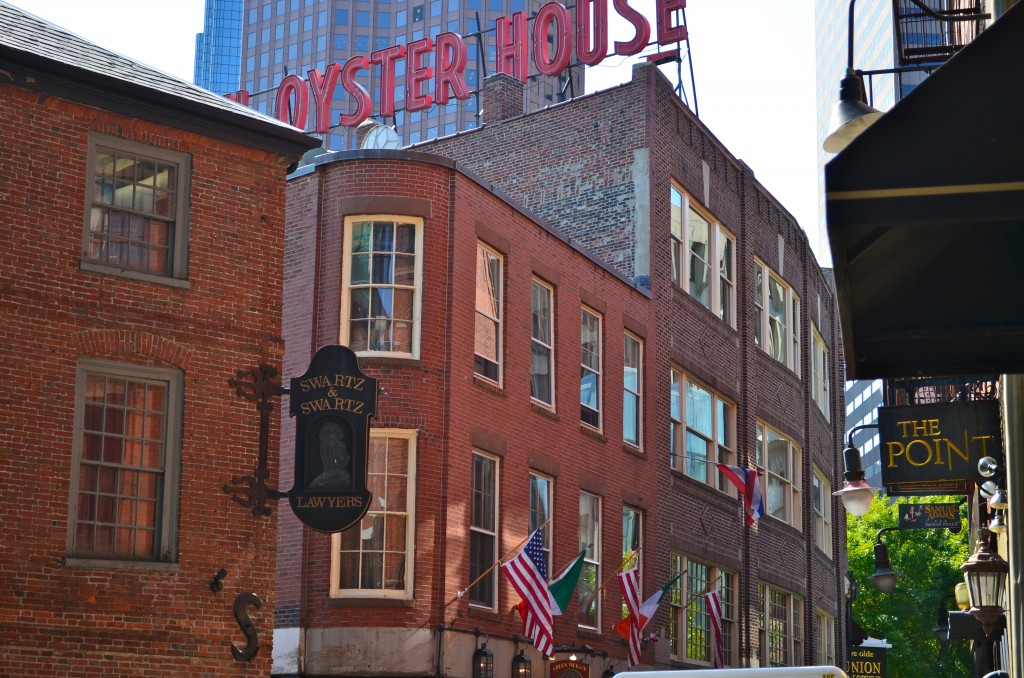 We visited the old cobbled streets lined with the original pubs.

I'm ridiculously touristy and not ashamed!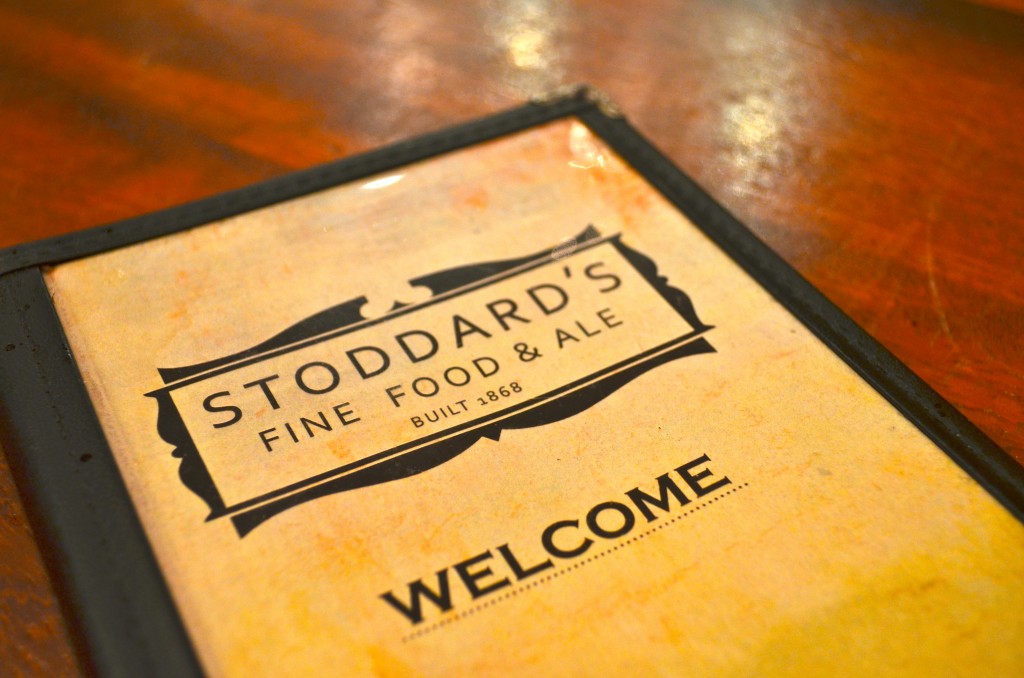 THIS without a doubt was my favorite part of the city. On my Facebook I asked for recommendations of places to visit while in the city. Don is a bartender at Stoddard's Fine Food and Ale, and suggested I check the restaurant out. Stoddard's serves FIVE cask ales. I read the word "casks" and immediately wrote it into the schedule.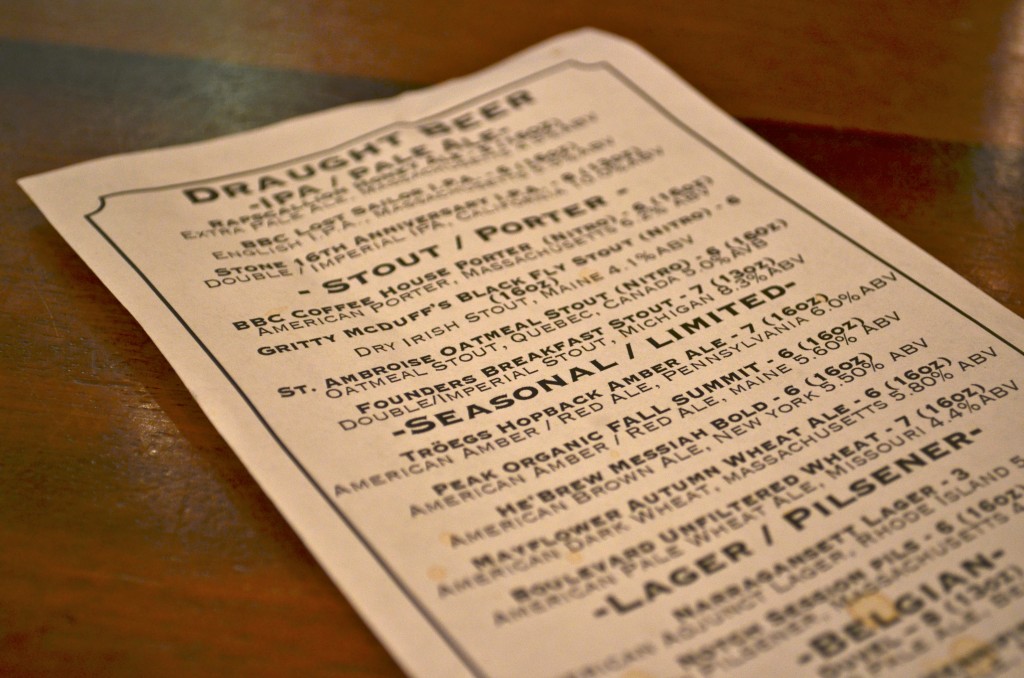 They have twenty beers of draught. Don was kind enough to let us sample a few of them.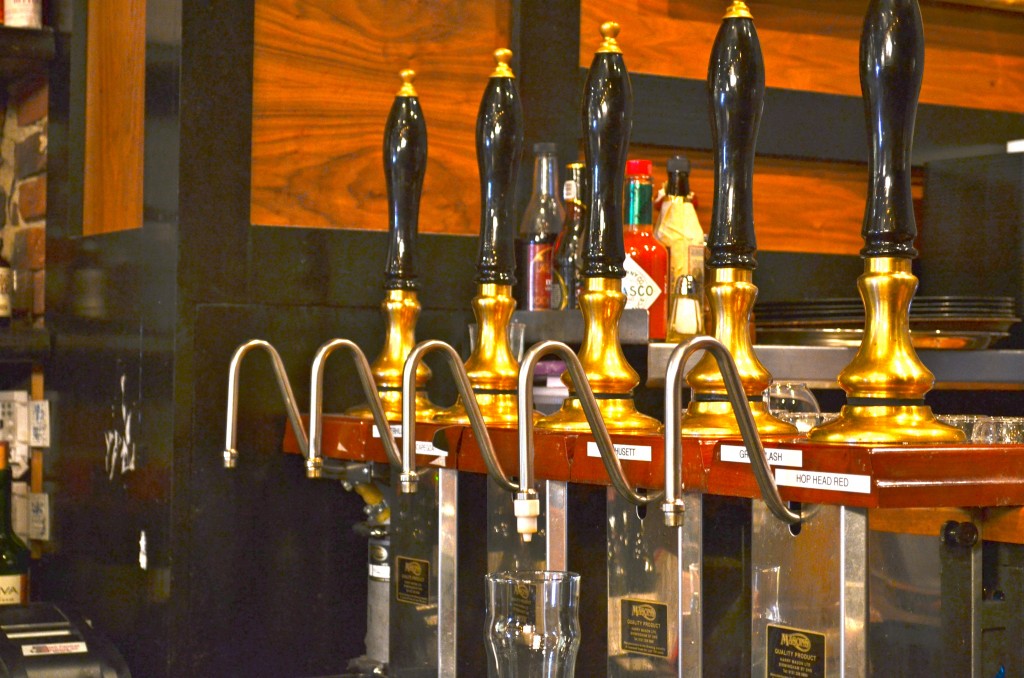 These, however, are the reason we showed up.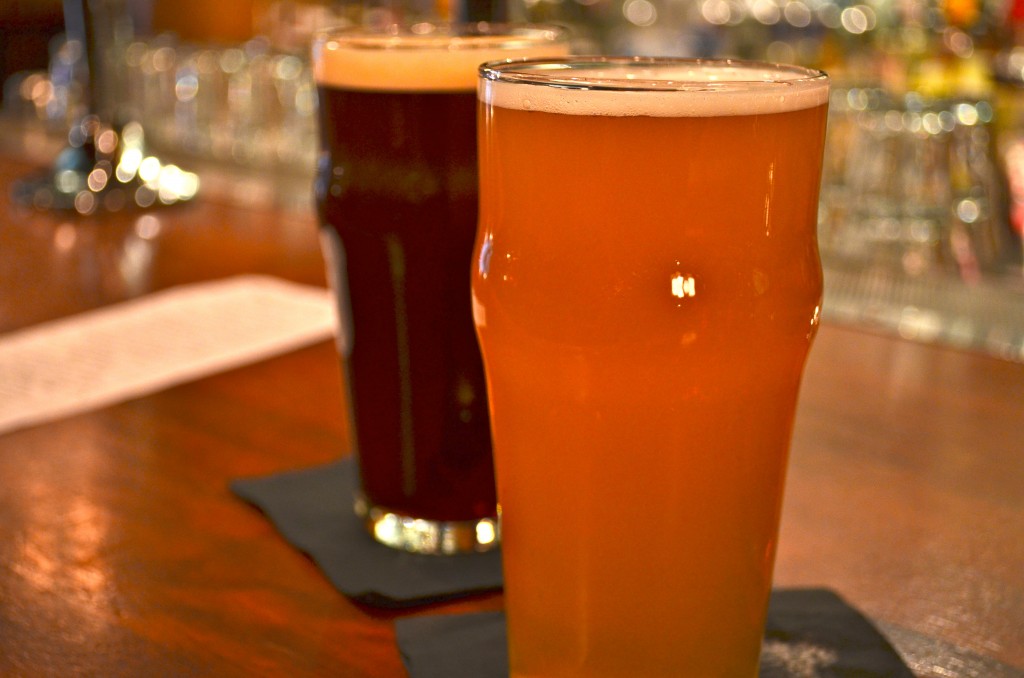 I asked Don for his cask recommendations and he put these two beauties in front of me. Wachusset Black Shack Porter and BBC Steele Rail Pale Ale. Absolutely stunning. Cellar temperature and smooth nitro-like carbonation thanks to the sparkler. Utter contentment.

A huge thank you to Don for the wonderful recommendation, helping us out and treating us to some absolutely delicious beers.
Stay tuned for Boston: Part 2… Whenever I have another quiet few moments to write that down. For now – off to the wedding!