Since I'll be gone for my dad's birthday this weekend, I wanted to make it up to him a little bit early. Wades Wines in Agoura Hills was having a dark beer tasting – his favorite, and since I just happen to like beer myself, it was a win-win situation.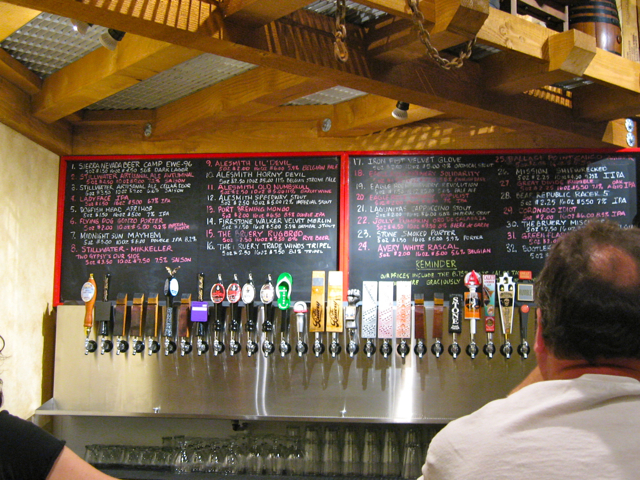 Wades recently underwent a complete overhaul of the store design in order to make room for their incredible new tasting room. They have 32 beer taps and 32 wine taps. We got there early and the bar was packed, but there were plenty of tables open.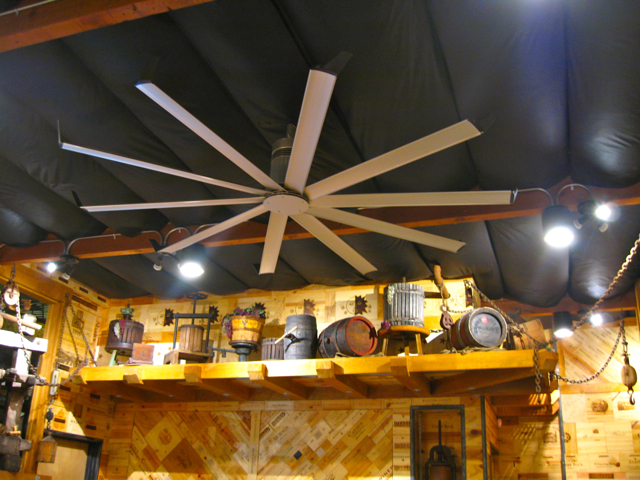 Their decor is beautiful! They have old wine-making antiques lining the higher shelves.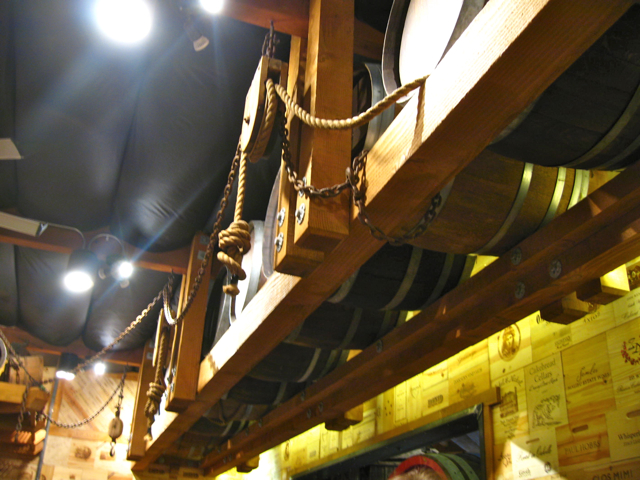 Huge aging barrels rest upon the support beams overhead.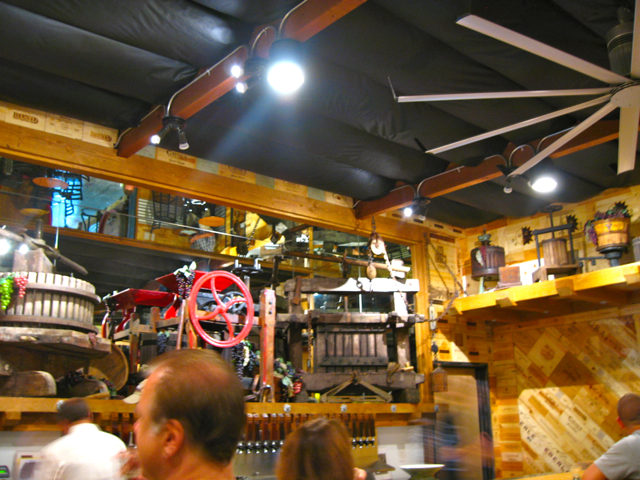 There are mirrors behind the bar, making the room feel twice as big.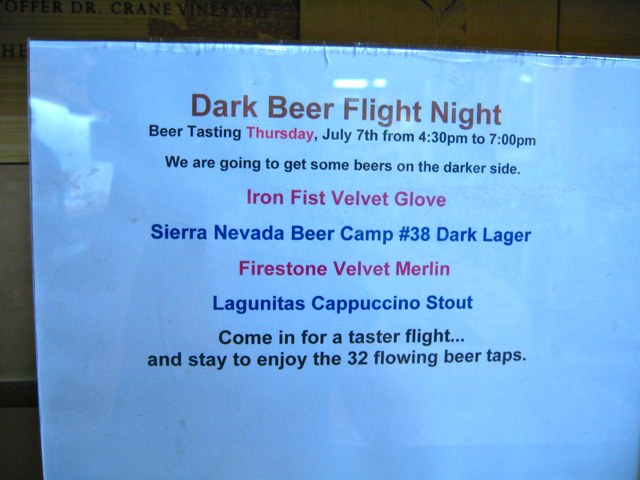 They offer 4 tasters for just $5!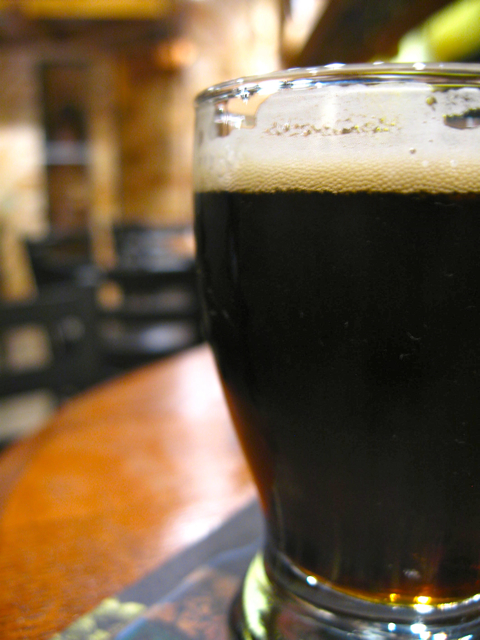 First was the Sierra Nevada Dark Lager. It was surprisingly light and had a lot of hops on the nose. It ends with a slight bite of hops at the end as well. If you're looking for a good summer beer but only like dark beers, I'd recommend this baby.

My mom got the Mikkeller Saison – perfect for those who like wine. The aroma is full of tangy citrus and banana, and it goes down easy. I didn't detect hardly any hop aroma or flavor in this – a great beer for beginners.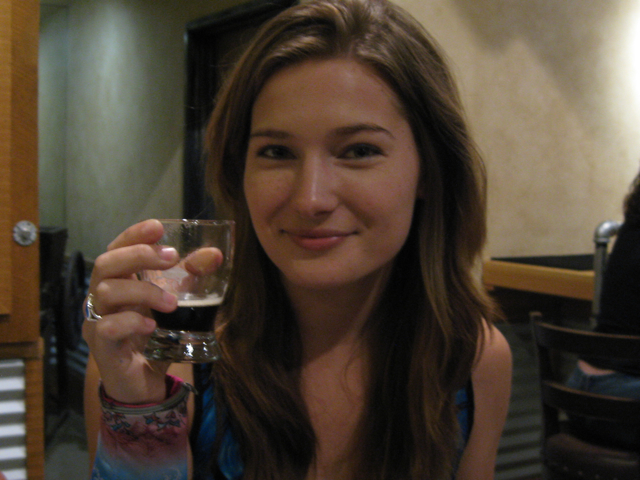 Up next was Firestone Velvet Merlin. This was pretty heavy on the coffee aroma, and had a rich, chocolate essence. I wouldn't call it "velvet" since it's pretty carbonated. I think I was expecting a smooth nitro-pushed beer. False advertising! I enjoyed this one a little more than the Sierra Nevada – it was a little fuller bodied and richer in flavor.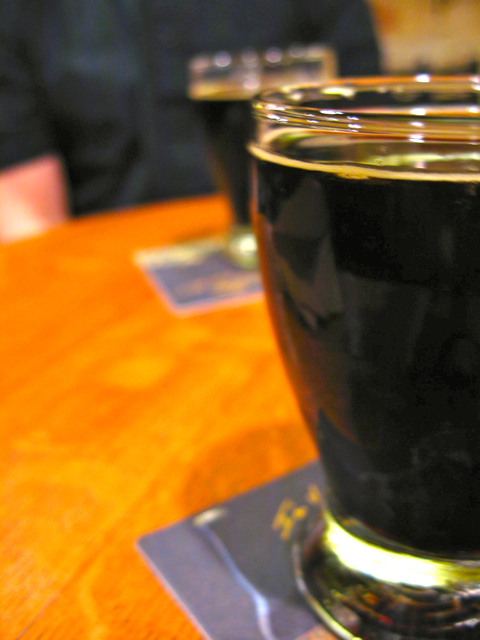 Iron Fist Velvet Glove. This is a VERY rich, heavy beer. Here's the velvet I was looking for! The aroma is extremely sweet and boozy. I don't like super malty, sweet beers as much, but the warmth of the alcohol at the end balances it out.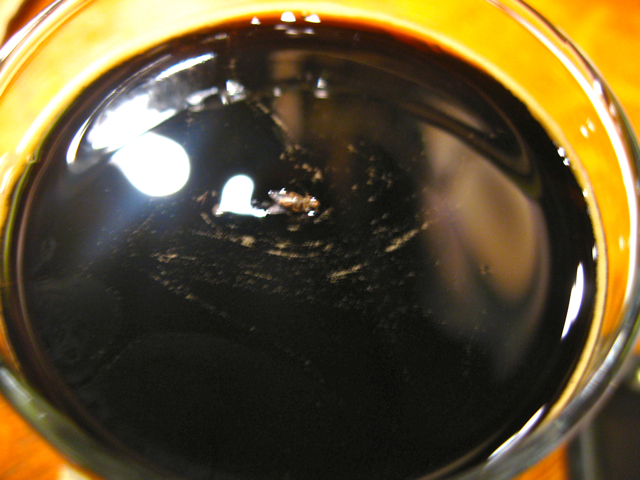 A fly plummeted directly into the glass – the sign of a sweet beer. I saved its life and it stumbled around the napkin, completely drunk. I enjoyed the extra protein and finished most of the beer, but couldn't finish thanks to the super maltiness of this beer. My dad appreciated my selfless gesture of donating the leftovers to him. It was his favorite one.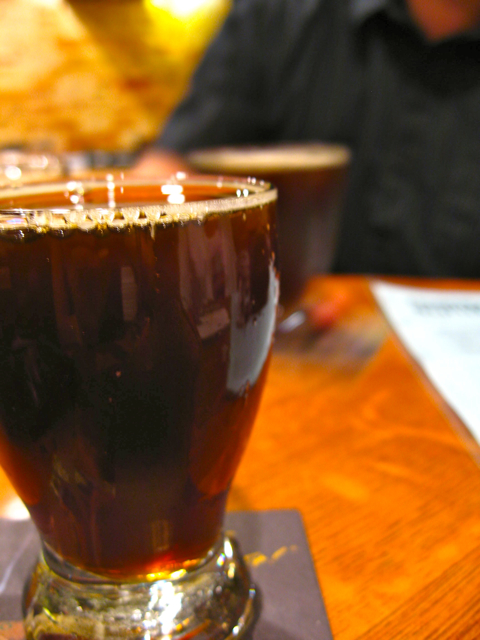 Last was the Lagunitas Cappuccino Stout. I've been wanting to try this one for quite awhile, so I was happy to see it on the list. I am, however, glad that I didn't buy the entire bottle. There was no cappuccino essence to this at all. I think my palate may have been compromised by the Iron Fist beforehand – if I try this one again, it'll be all on its own. There wasn't really anything super memorable about this beer. I liked it, but I tend to like most craft beers…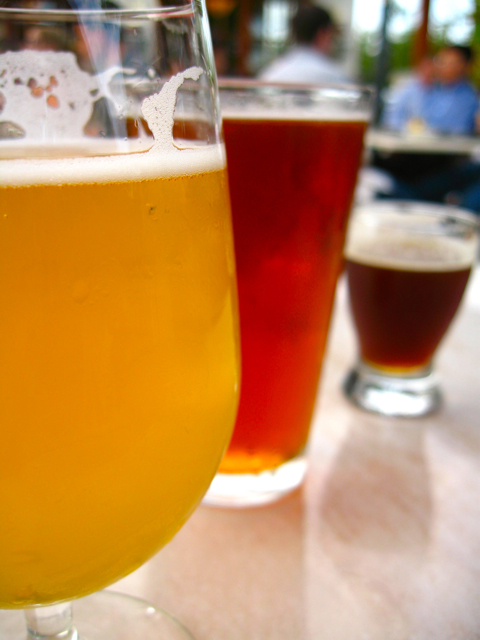 After the tasting, we were so close to Ladyface, we just couldn't resist. They just got their new Chaparral Saison on tap (I'd tried it previously straight out of the fermenter at the second meeting of Ladies at Ladyface). De-freakin-licious. It was served at a slightly chilled temperature, with those lovely tangy wild yeast aromas dancing around the rim of the glass. Happy sigh. My dad got the Bruery Cuir Anniversary Ale, which clocks in at 14.5% ABV, hence the teeny glass.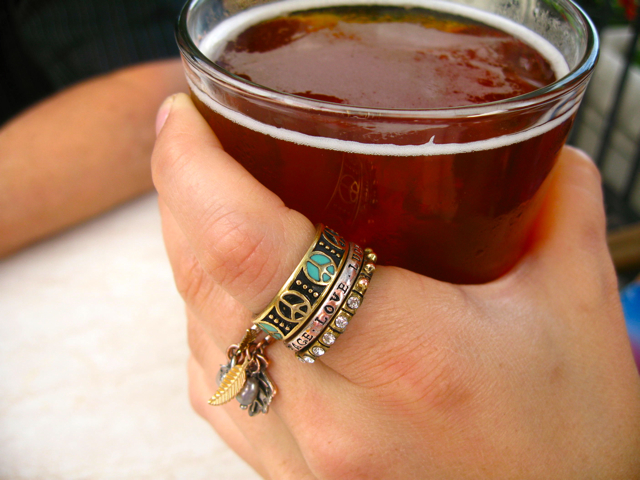 I stuck with my favorite Ladyface ale – the Chesebro IPA.

My mom ordered the mussels in a chili-garlic sauce. I've never tried mussels in my life. I'm not a big fan of clams – fried, chowder, none of it.

I tried to keep an open mind…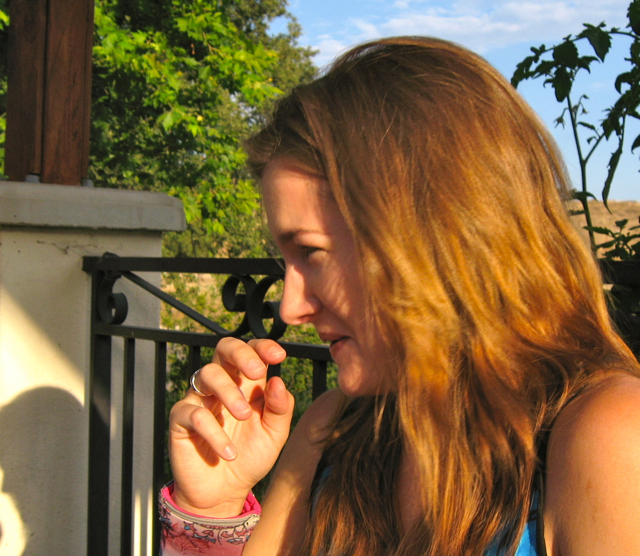 Yeah, mussels are not for me. The texture freaks me out! I spent the next five minutes shuddering and sipping my hoppy beer trying to drown out the memory.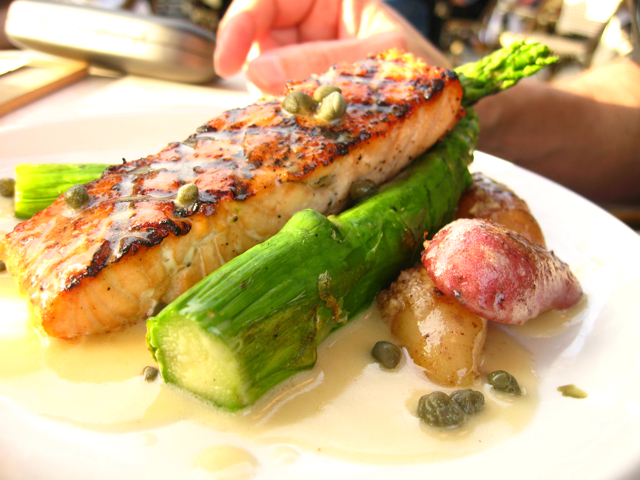 Luckily I also had grilled caper salmon with fingerling potatoes and asparagus to help as well.

And dessert! Oh, heavens, the desserts! The Chocolate Porter Cake is to die for! I've transitioned from the bread pudding to this slice of joy.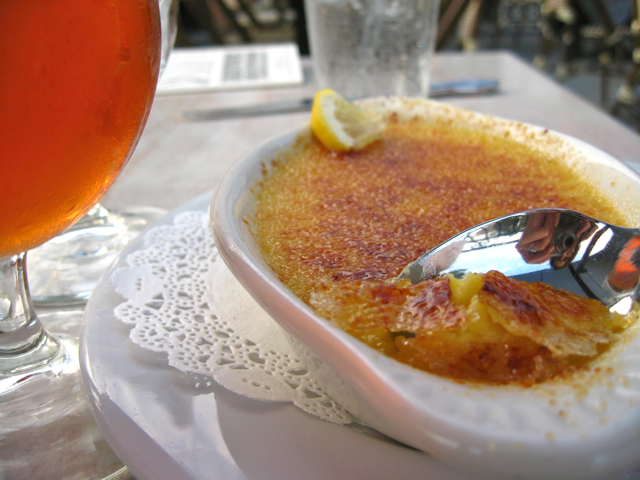 The true star of the meal though? The Orange Crème Brûlée , paired perfectly with the Derailleur. Each bite hits your tongue with a smooth, silky hint of sweetness, kissed with slightly tangy orange, topped off with the delicate crunch of burnt sugar. If, no WHEN, you order this, be sure to get the Derailleur with it! It will blow your mind!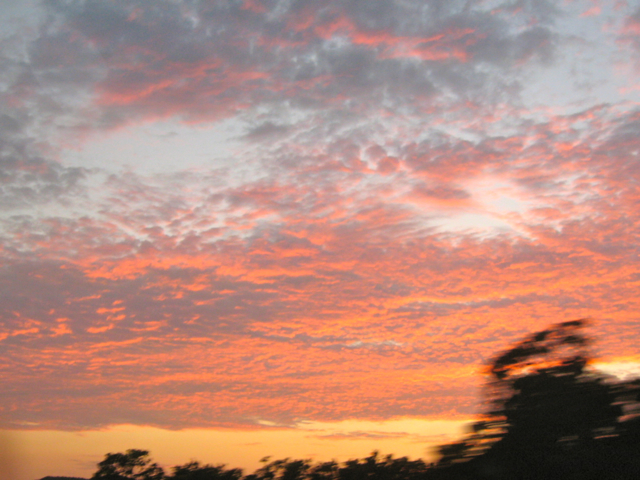 I wish every Thursday night could be as delicious. Happy early birthday, dad!!!