For the show in Fremont, I hoped against all odds that there would be some type of place in the area that served craft beer. Using my handy BeerWhere application on my phone, I found a brewery! In Fremont! Yessssss!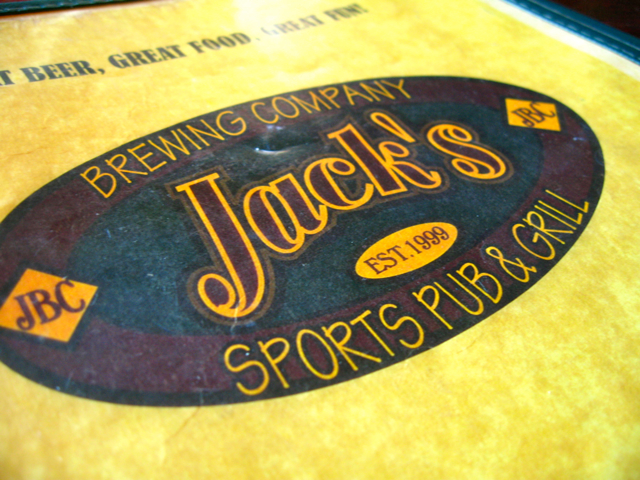 Jack's Brewing is a little sports pub in the middle of downtown Fremont. It's not labeled well and if not for the "Jack's Brewing Company" van parked out front, I may have never found it.

Their selection of beer was decent. They had the standards: wheat, APA, amber, IPA, porter, plus a seasonal pilsner and double IPA.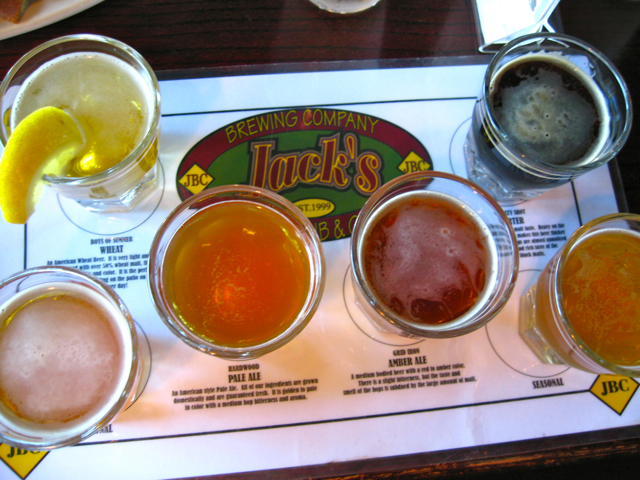 Lemon in the wheat. Grumble grumble grumble. Overall I enjoyed the double IPA and amber the best. The wheat was watery, unflavorful and meh, but everything else surprised me with quality! All the beers were sweeter and malty with unfermented sugars, but it wasn't off-putting. Decent sessionable beers with low ABVs.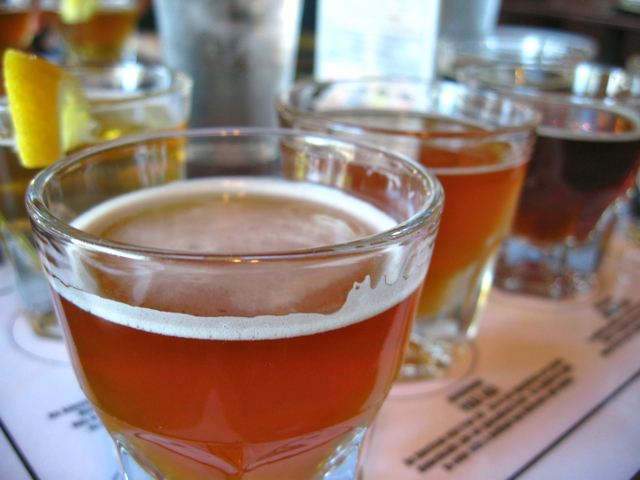 I would like to add that this was the best pilsner I've had to date! I'm not a fan of the style, but I think the malty body really made me enjoy this pilsner. I'm fairly certain that the SRM is way too high to qualify as a true pils, but I sure enjoyed it!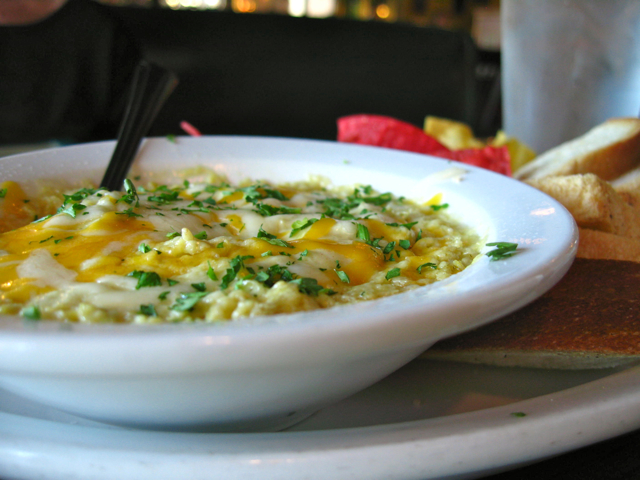 We split an order of the artichoke dip – holy freaking delicious. I stole all of the cheese and inhaled giant dollops of this on the chips they provided. I was full before we even looked at the entrees.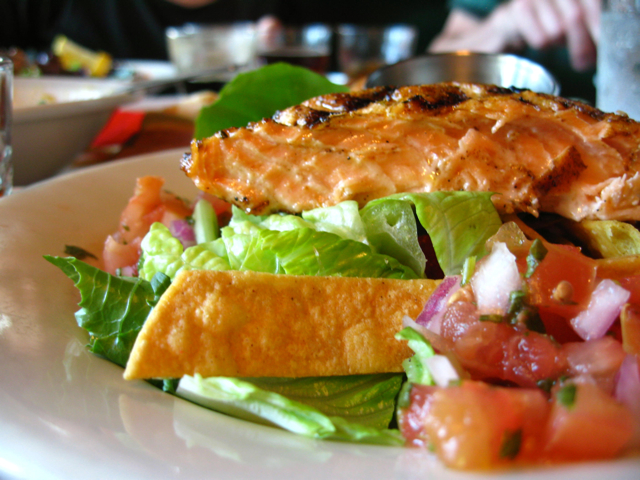 And yet, somehow, I was able to fit more food in. The grilled salmon salad. I didn't eat the salad – that's just filler. The salmon was wonderful! Tender, juicy, caramelized on top from the grill. I love me some salmon!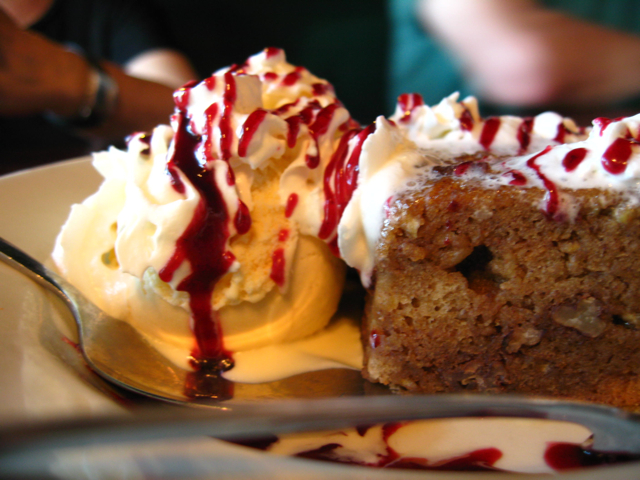 Dessert? I couldn't. Pecan-apple bread pudding? Okay, fine! Stop badgering me! We got this plate to split amongst four of us. I ate the entire thing. You snooze, you lose when it comes to bread pudding and me. This spiced bread was studded with candied pecans and sweet, juicy bites of apple, and drizzled with raspberry and caramel sauce. I would have licked the plate, but that would make me appear less of a lady.
After two weeks on the road, it's so wonderful to be home! I brought back many good memories, and I'm ready to make some new ones.

Stone Brewing Japanese Green Tea IPA – had it last night. Adding green tea to the second dry hop and calling it a green tea IPA? It doesn't work that way! There wasn't a hint of green tea in the aroma or flavor. A delicious, wonderfully hoppy IPA nonetheless. I'll be working through the rest of these soon!
I'm also on the hunt for a good DigiSLR under $1200. Any recommendations? I'm gonna get all professional and stuffs. And then I'll drink more beer!
Stay tuned for a mass amount of recipes this week! I'm home again and my kitchen needs cooking/baking/sauteing/FOODING!