I can't get over it. My town. Yesterday morning, I went on a six mile hike through Devil's Backbone and was rewarded with amazing views and achy legs. And we spotted a missing black llama that the rangers told us to keep an eye out for. That was weird.

It was wonderfully chilly. I love cloudy days.

My spastic hiking buddy. He got so dusty I had to bathe him after and the water was pink.

Streaks of red rocks as far as the eye can see.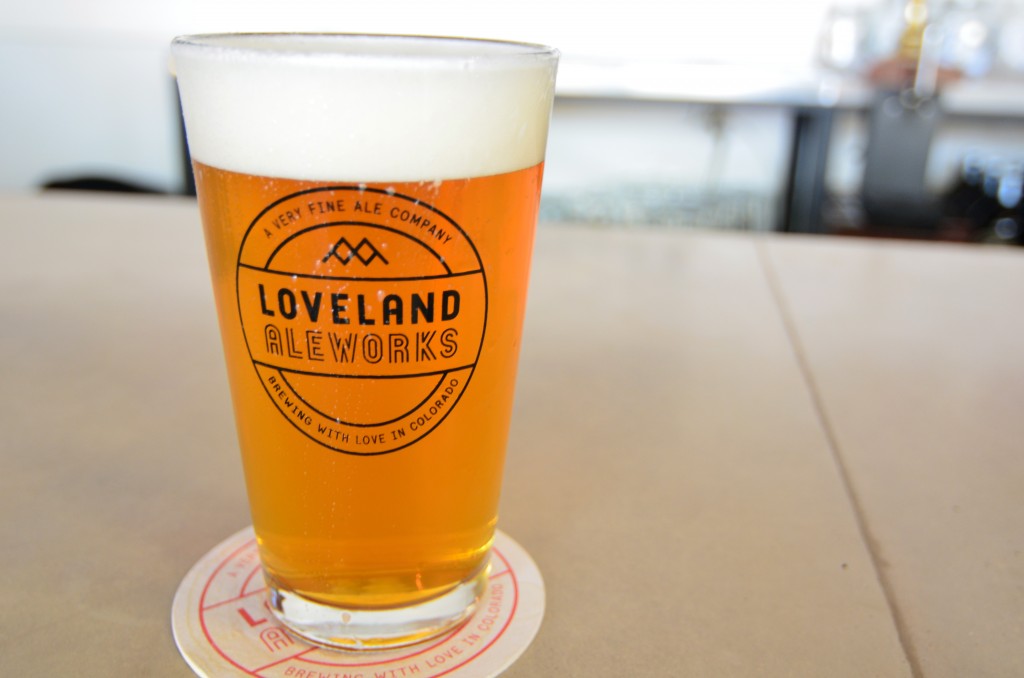 I've found that beer is a great way to rehydrate after long hikes. I visited Loveland Aleworks to try their cask Premium English Bitter – smooth and creamy, served at the perfect cellar temperature with soft notes of biscuit and a nice hint of herbal hops on the nose. Very delicious. And hydrating.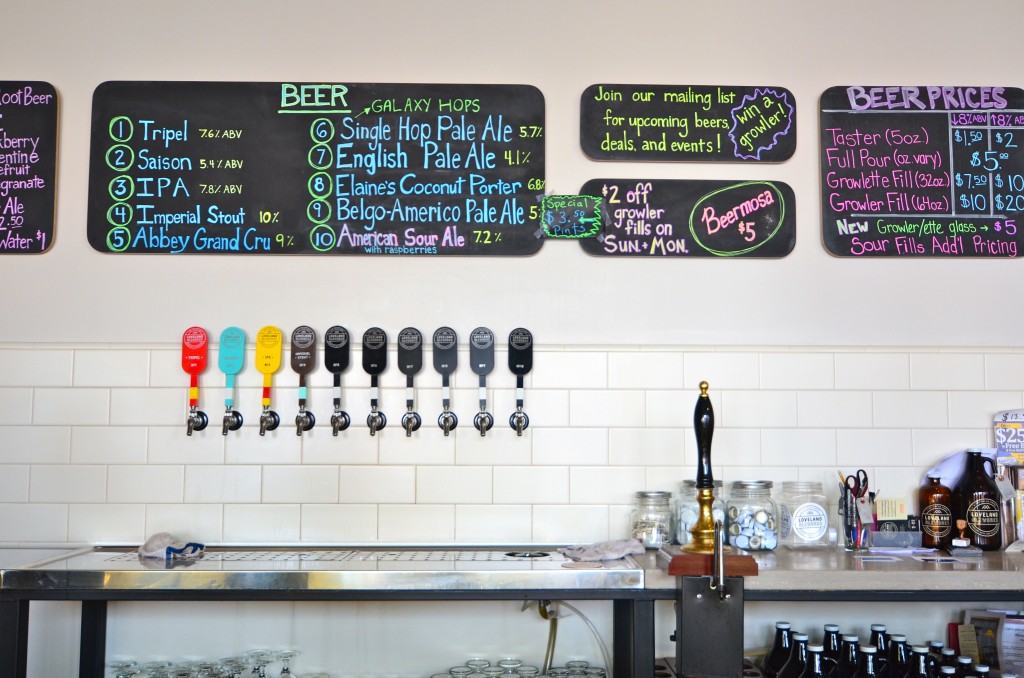 To celebrate GABF week they gave away a pint glass to the first 20 people to order a beer on Wednesday.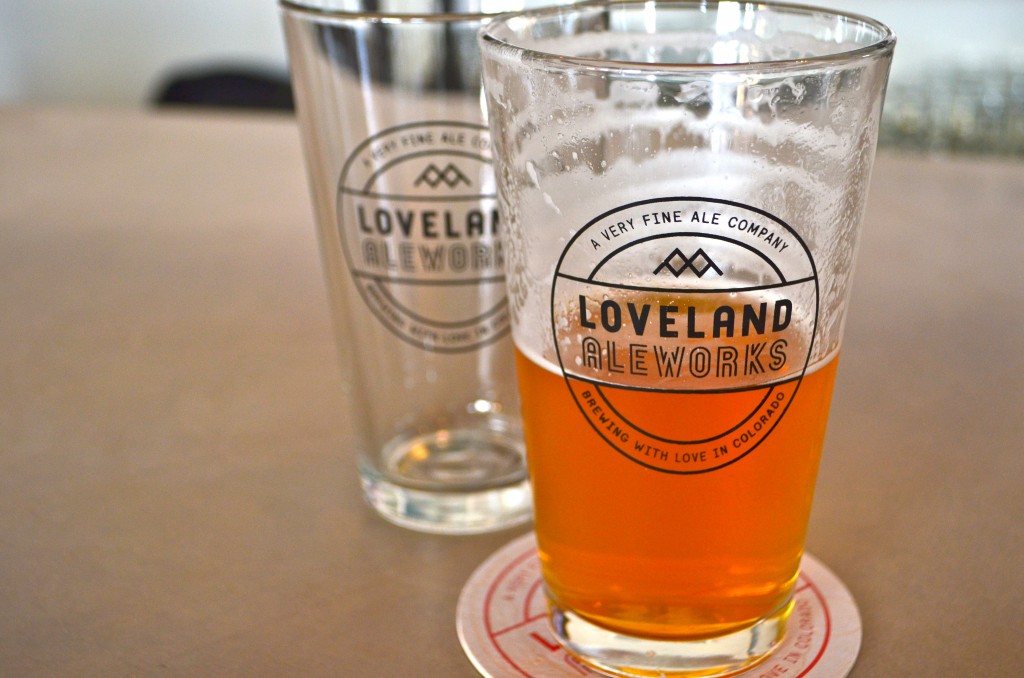 Boom. Free glass! My cabinets are overflowing with glassware, but I can never turn down repping local.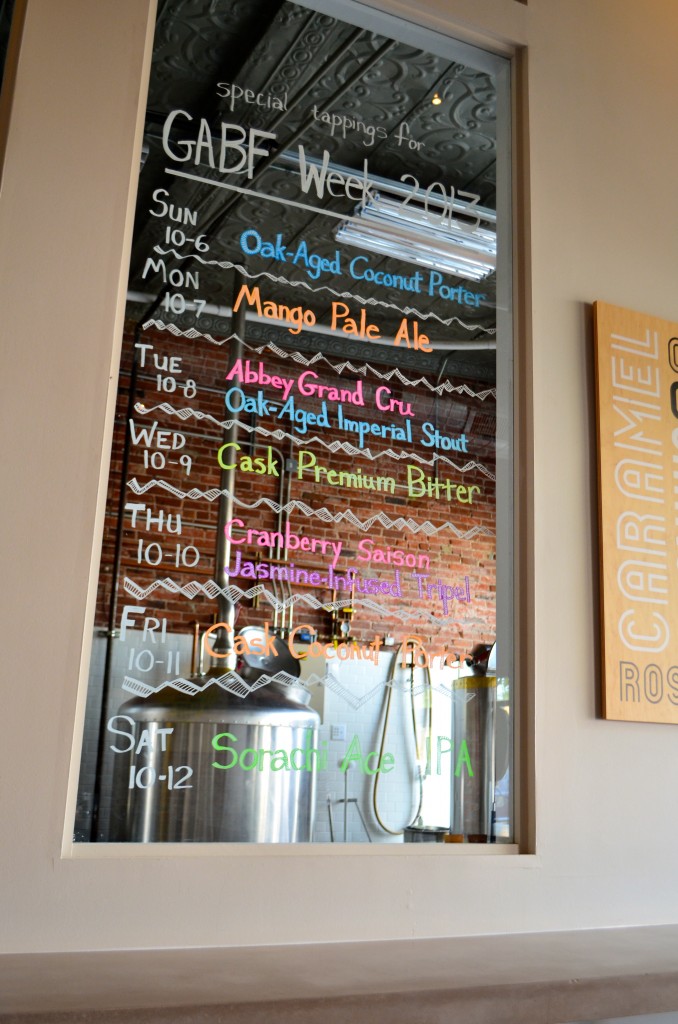 Each day they've been releasing a new beer.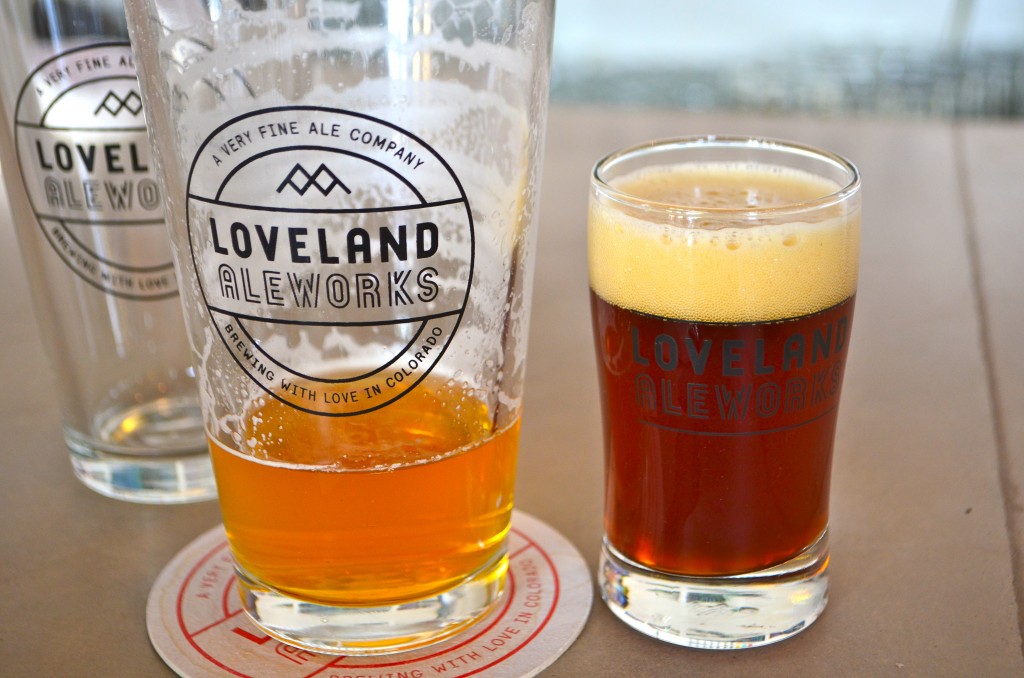 I got a taster of the Abbey Grand Cru – 9%ABV, full of rich raisiny flavor, roast and toffee with a hint of alcohol warmth. It's an easy drinker, so beware all you bikers and drivers who are lucky enough to snag some before it's gone!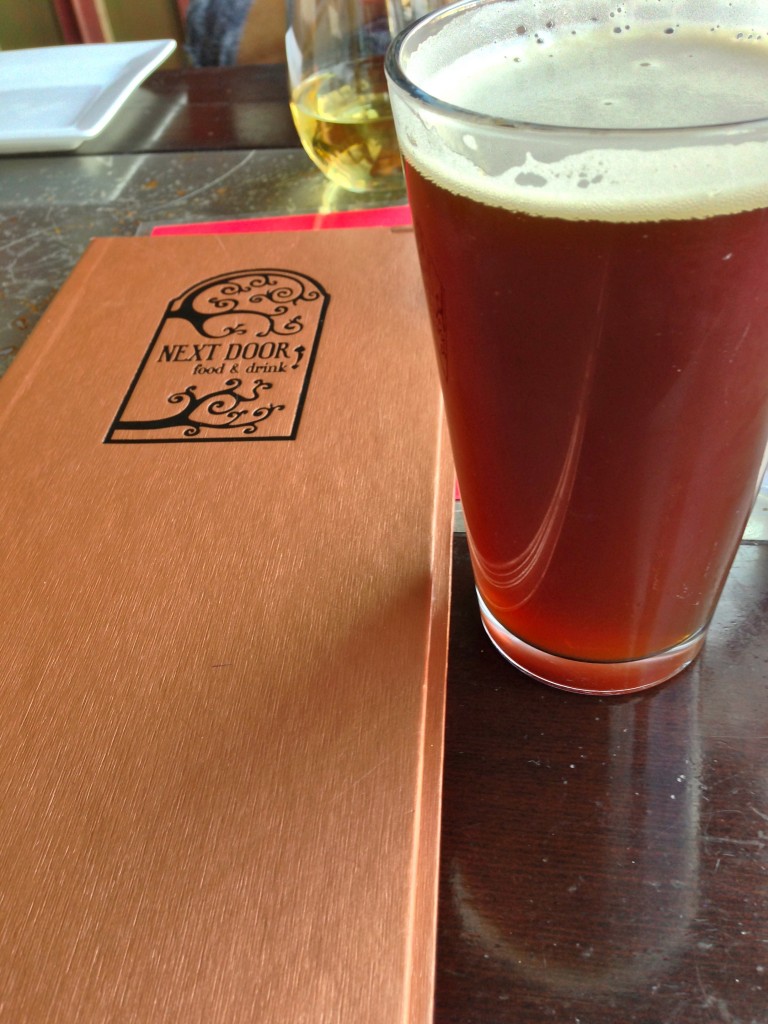 After Loveland Aleworks I went on a happy hour date with my mumsie! Now that we live in the same state again, it's been wonderful to get some girl time in. We stopped by Next Door down the main street in Loveland and started off with a Not the Irish red ale from Verboten Brewing.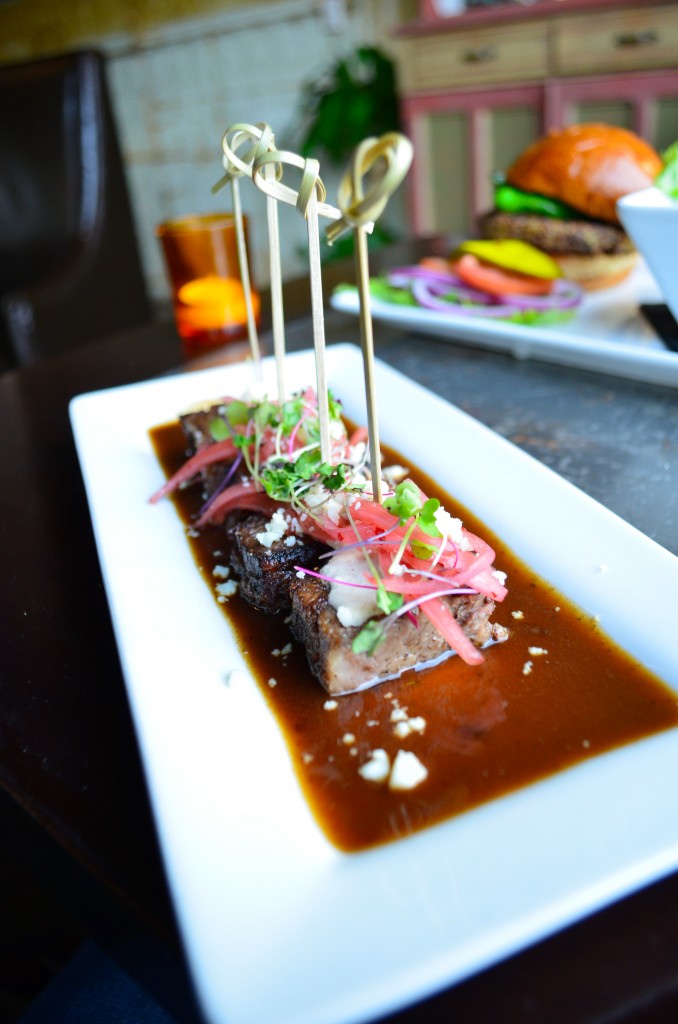 Braised short rib pintxos with pickled onion, cotija cheese and au jus. Holy heaven.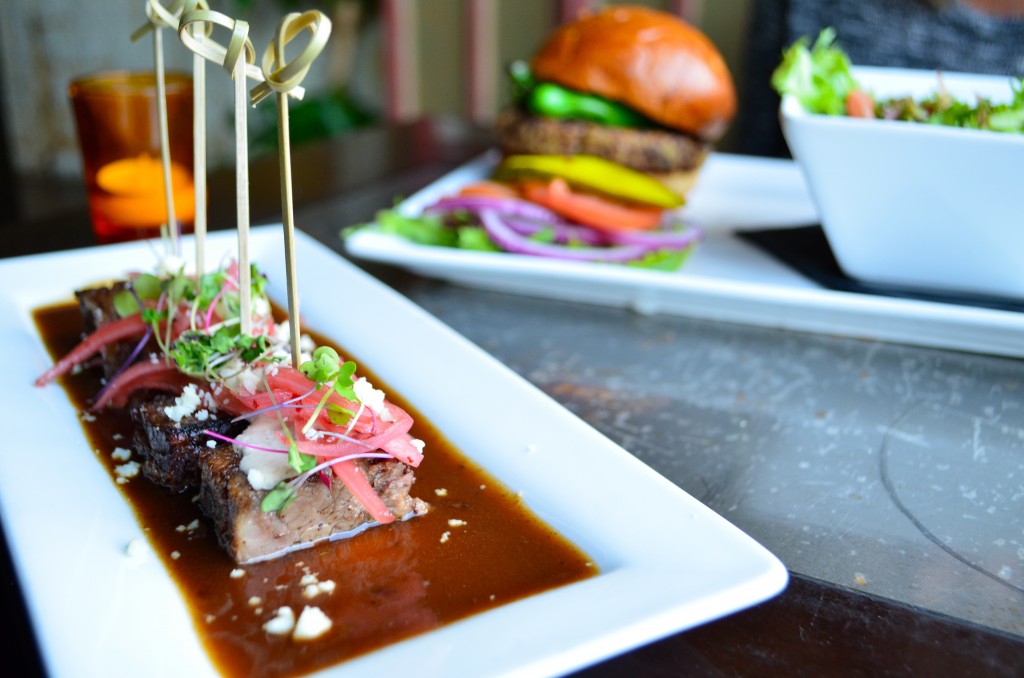 This could honestly be my last meal on earth and I'd be happy – fall-apart tender short ribs topped with salty cotija cheese, sweet pickled onions which balanced the umami of the dish perfectly, and a dash of spicy horseradish to finish. Mumsie got the vegan quinoa mushroom burger with a side salad. I stole of a bite of hers. I may have forgotten to offer to share mine…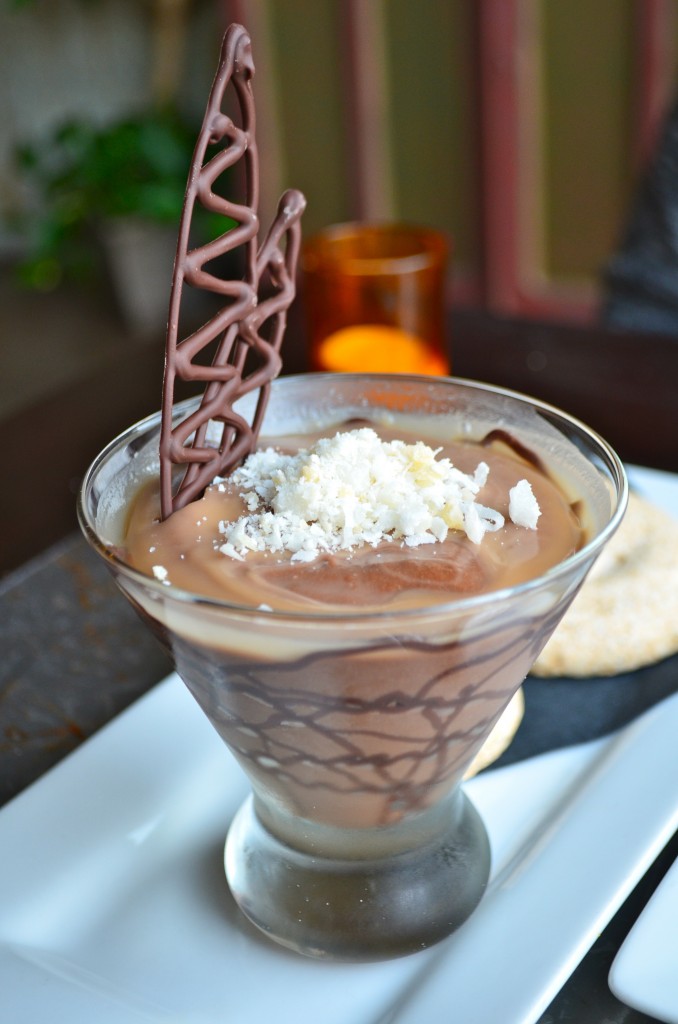 We finished it off with another vegan surprise – chocolate coconut mousse drizzled with coconut rum caramel. Needless to say, we lingered for a while in our seats by the window watching the hanging lights began to illuminate as the sun slowly set before waddling back to the car and driving home in a food coma. It was so worth it.
This morning I'm headed down to Denver for the Pink Boots Society meeting! Unfortunately I wasn't planning on living in Colorado at the time tickets went on sale, so I'll be missing out on the full GABF experience until next year. Le sigh. Luckily I still get to rub elbows with all the ladies of beer and see some of my favorite Cali brewers! Happy Friday!