After visiting Hess Brewing, we drove over to Ballast Point, one of the few breweries that was actually open on a Tuesday.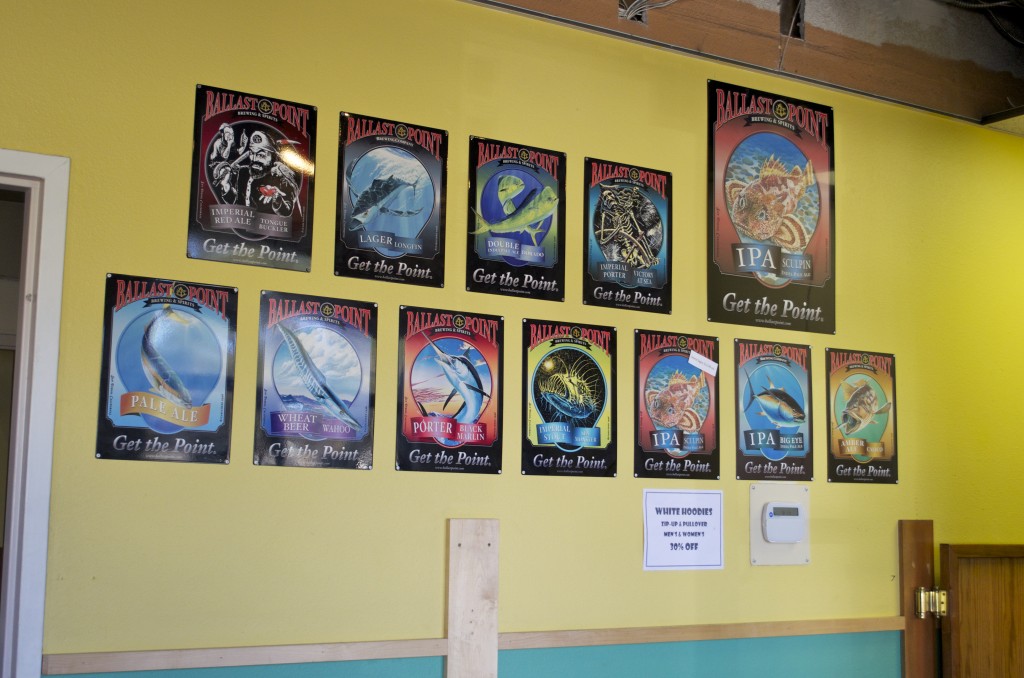 There were two other people in the place when we arrived around 11am.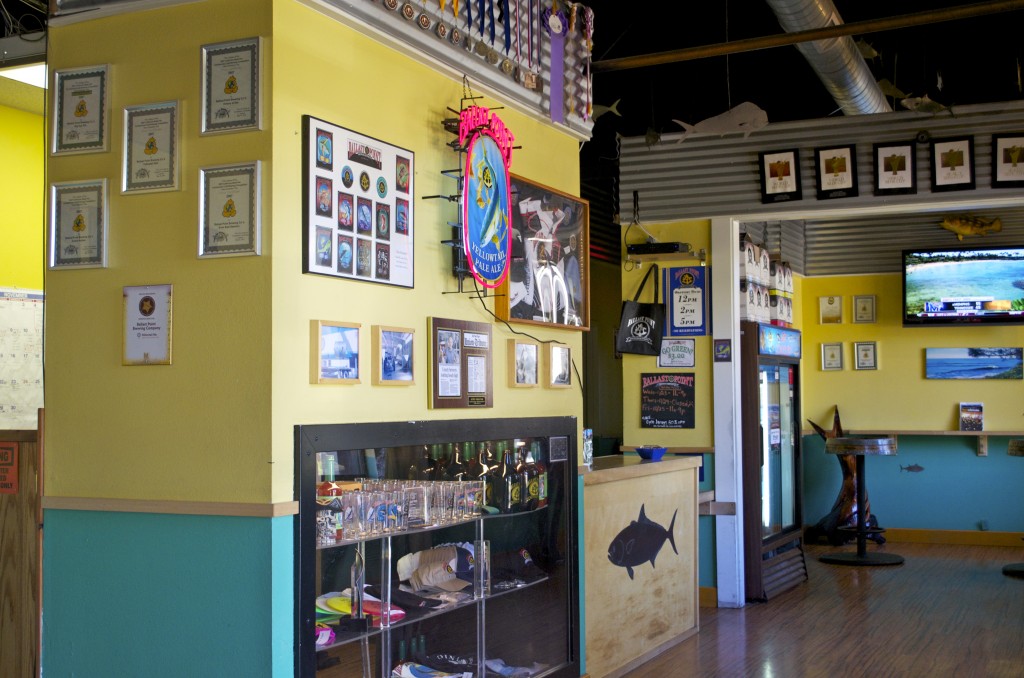 We grabbed four tasters and took them over to the newly expanded area of the tasting room.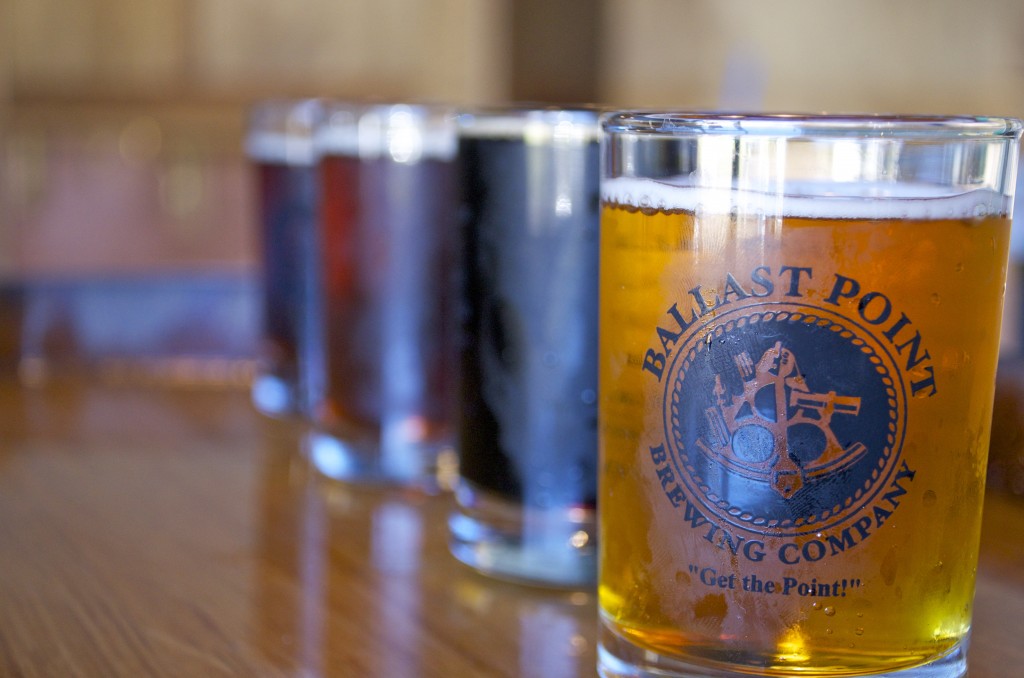 We got a selection of the beers from the specialties section at the bottom of the board: Sculpin IPA, Piper Down Scottish Ale, Oktoberfest Marzen and what I believe was the Sea Monster Imperial Stout whose name unfortunately has been erased from the beer-cam so I might be inadvertently lying to you… All good beers, but the Oktoberfest and the Sea Monster were my favorites – amazing malty/roasty (respectively) aroma to both and really rich flavor and mouthfeel.
After having a few sips, a mysterious man sporting protective eyewear emerged from behind the bar, equipped us with protective eyerwear of our own, and took us for a personal tour of the distillery. Begin picture binge…now: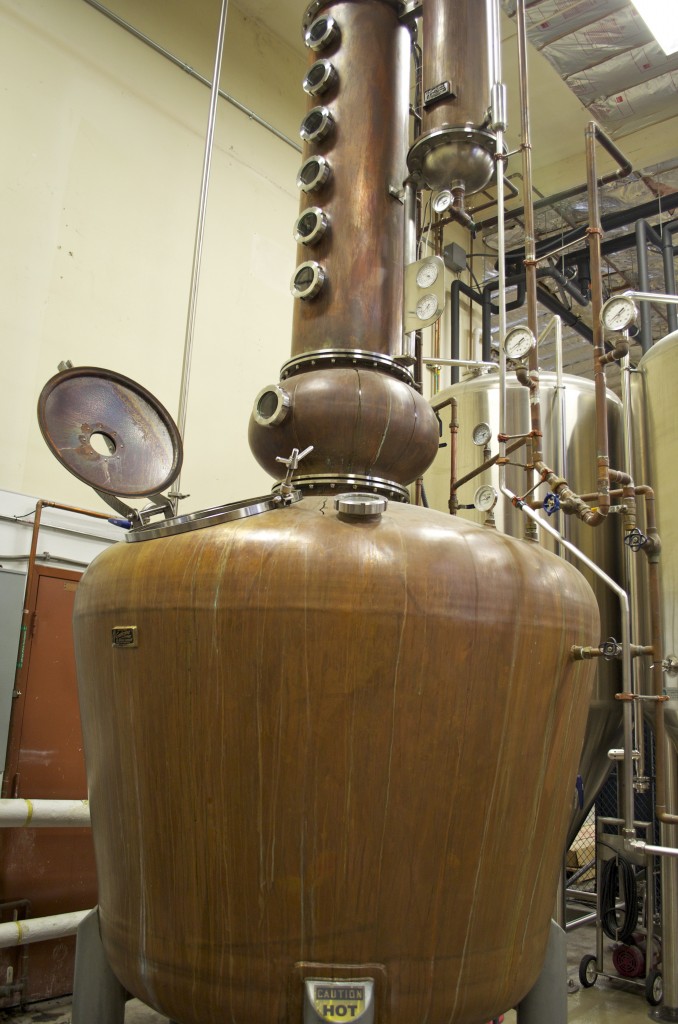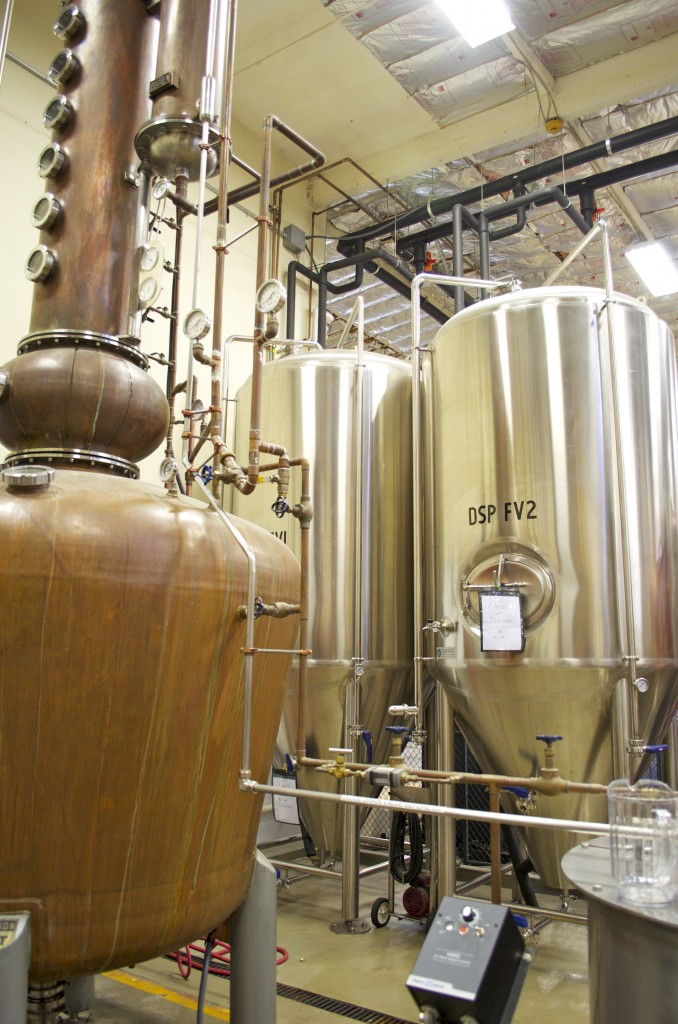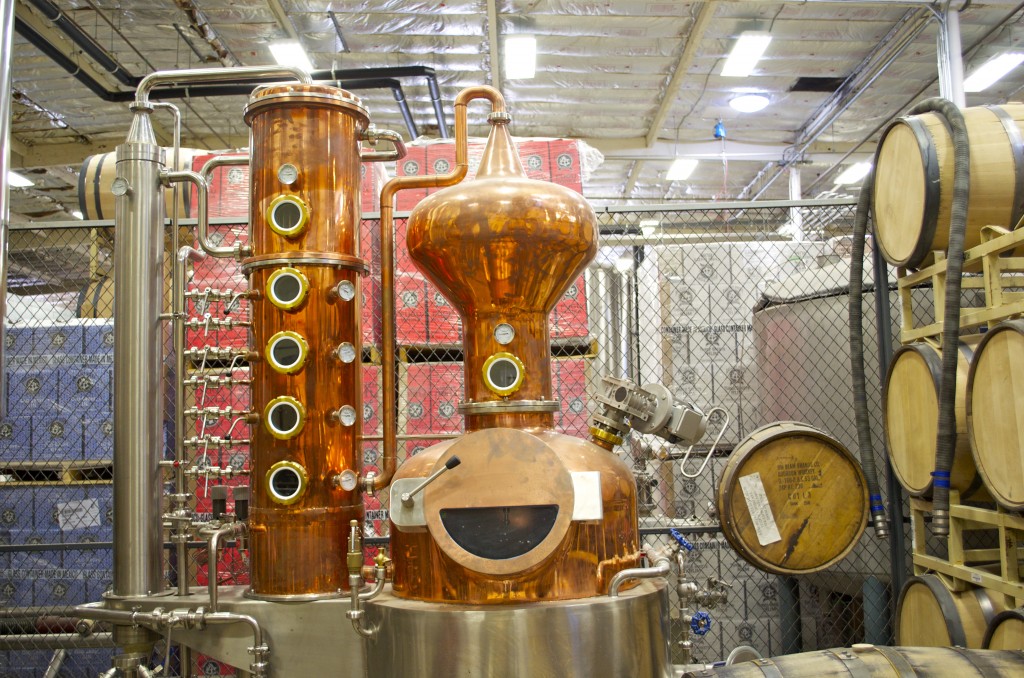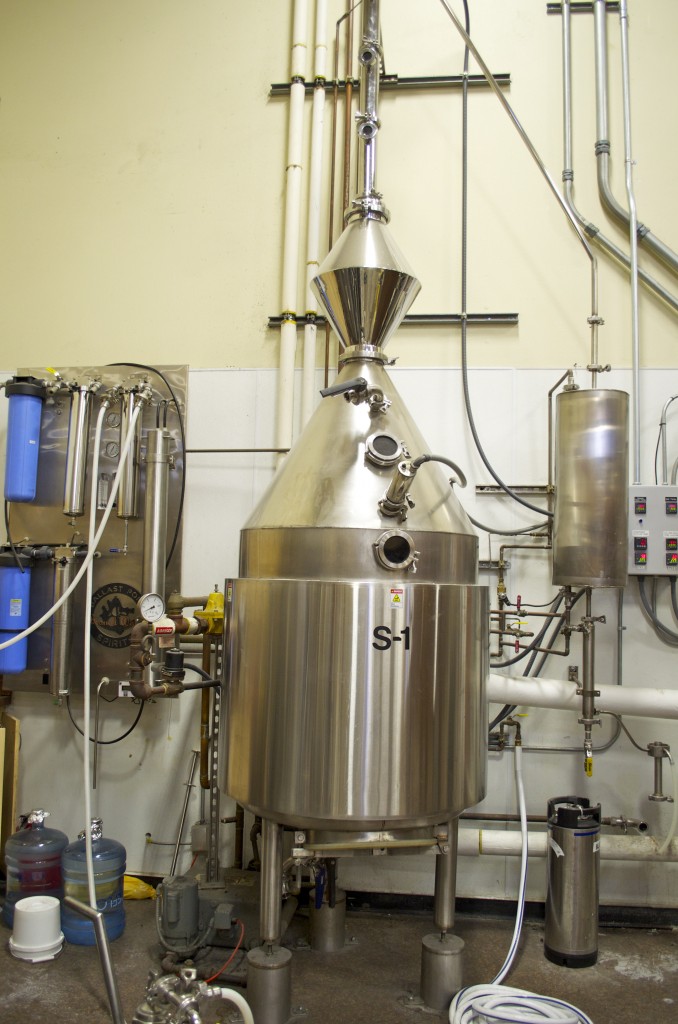 This used to be a regular beer fermentor that Premier flipped upside down and turned into a distiller. Commander Matt explained a little of this to me and even after that I understand only about .00003% about how this works, so I'll just say words that have to do with it: head, heart, tail. I won't pretend to know any more than that.


Source
Part three and four coming soon – Stone Brewing and Iron Fist Brewing!