Just so you know I'm not a beer expert! I'm in the learning process and absorbing as much alcohol…information as I can. Last night I had lots of studying to do – namely tasting two separate German Pilsners and taking notes on the appearance, smell, taste, mouthfeel and overall impression. I picked up two bottles from the Total Wine import section and got to work!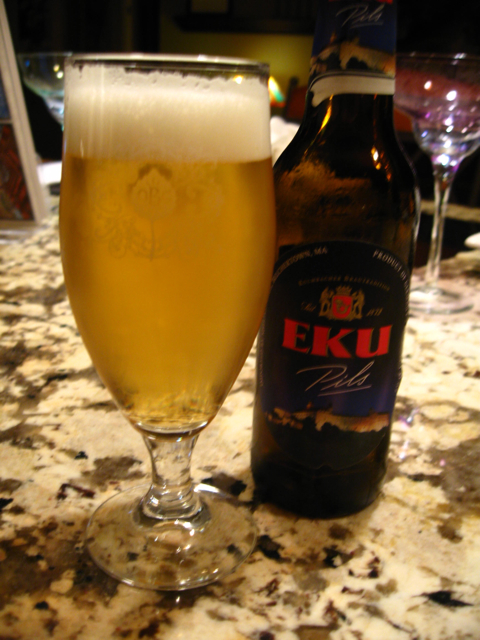 First up, EKU Pils. This one didn't get great reviews on BeerAdvocate (which I didn't look up until I got home. Whoops…) so I decided to taste the "bad one" first.
Appearance: Pours a straw yellow color. 1 inch of head that dissipates almost immediately.
Smell: Clean, slightly grassy/earthy flavor.
Mouthfeel: Medium-high carbonation. Rolls nicely on the tongue. Zesty.
Overall: This beer is very light, bland and clean with a mild hops bite at the end. I'm not a fan of light beers in general, and this one goes on the list of "never try again".
Lammsbrau Organic Pilsner
Appearance: Pours a clear straw yellow. 1/2 in head that retains.
Smell: Herby (marijuana/skunk) essence on the nose. (This can be due to the use of hops or lager yeast (good) or attributed to the green bottle which allows UV rays through and makes the beer "light-struck" and therefore skunky (bad)). From what I've read, the majority of Pilsners do have a slightly skunky essense that's desirable for that style.
Taste: Very light sweet malt. After the initial maltiness, there's a hint of lime.
Mouthfeel: Lively, medium carbonation. Allows for the lime to come through at the end.
Overall: A very pleasant session beer. Light and clean but not underwhelmingly so.
As you can see, my reviews aren't quite up to "beer expert" standards, but that's the point of learning!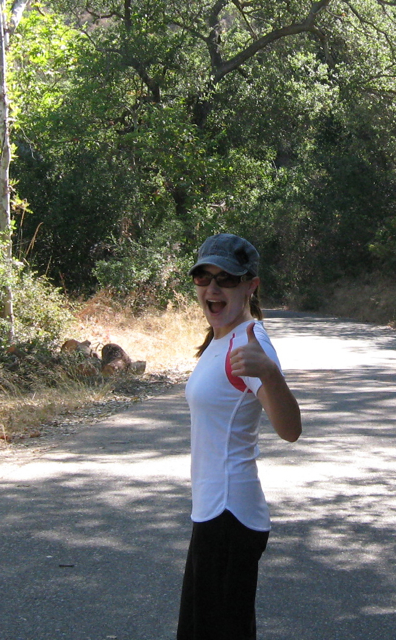 LEARNING IS GOOD!
After those light beers (I had 1/3 of each), I needed something a little more full bodied to end the night with.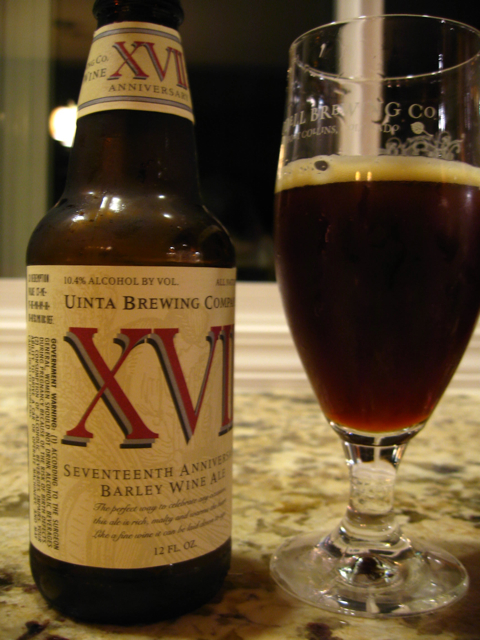 By "a little more" obviously I meant "a beautiful facepunch more". Uinta Brewing Company Seventeenth Anniversary Barley Wine Ale.
A beautiful facepunch indeed.