I've tried one beer from Green Flash Brewing Co. prior to tonight – the Barleywine. I wasn't a big fan, seeing that I'd never had barleywine before and had no idea what to expect. Since I'm working down in San Diego this weekend, and since the brewery recently moved to a new place mere minutes from my hotel, I decided to check it out.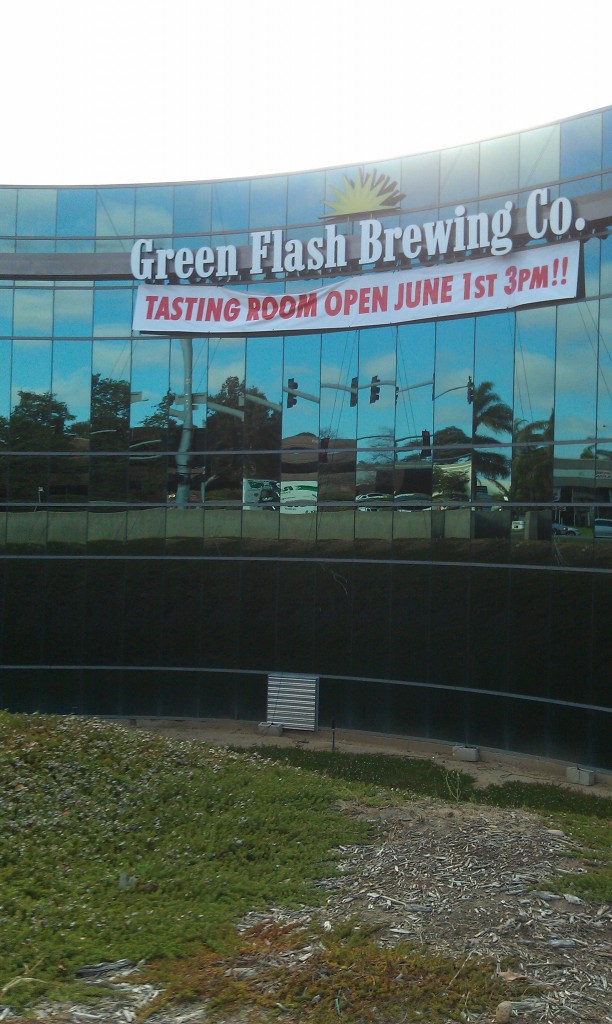 It was such a gorgeous day out, I decided to walk to the brewery.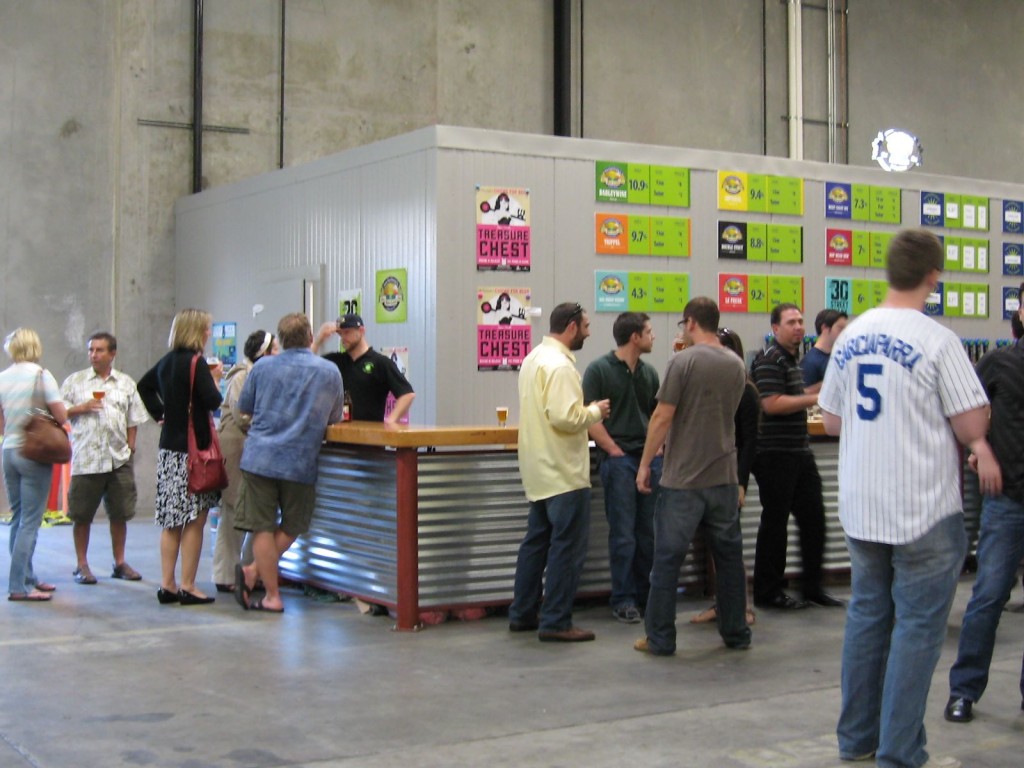 The building is HUGE! I walked into this ginormous cavern that was jammed with people and beautiful beer.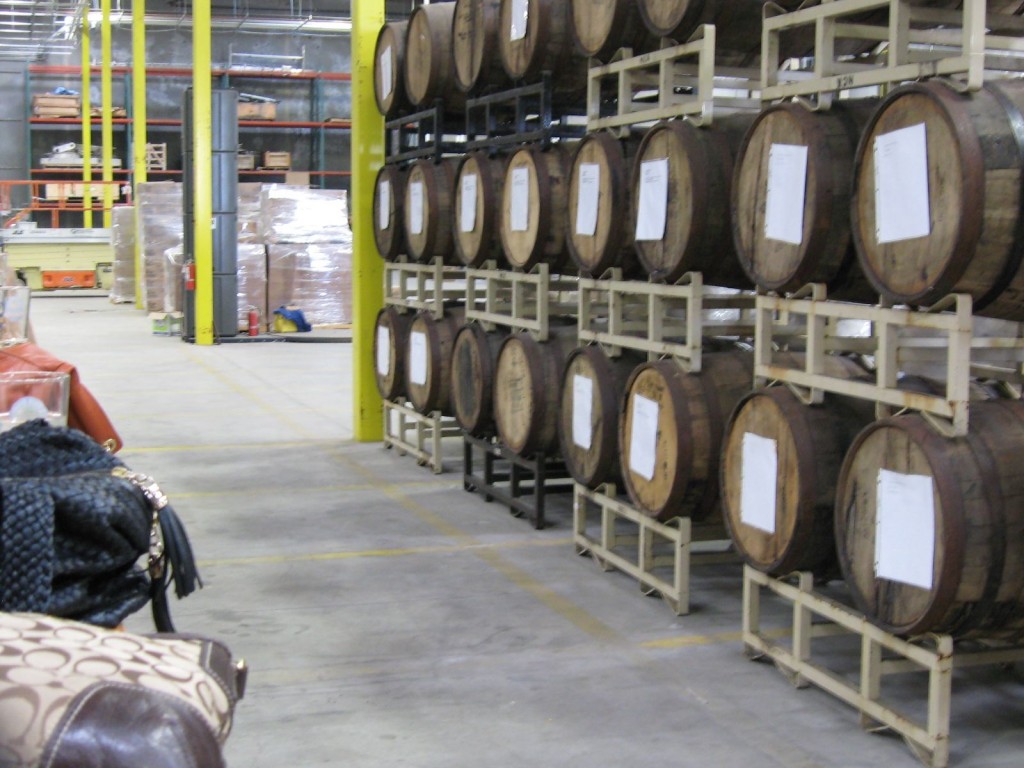 They recently made the move to this building, so there are huge tanks and fermenters that are essentially empty. These casks and the fridge are all that contain beer here so far.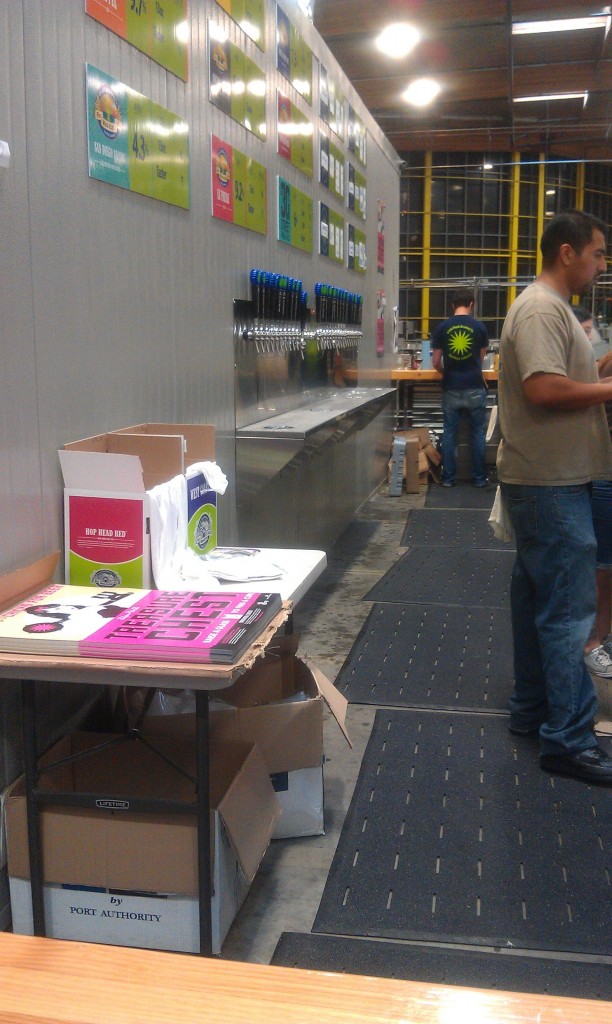 They had 15 beers on tap here. I waited in a loooong line, got my ID checked (really? ME?) and ordered four tasters.

San Diego Saison – A REALLY good saison (and I'm a great judge of those, seeing that I've only had one before…). It had a very nutmeg-y essence and reminded me of pumpkin ale – no wonder I liked! Le Freak – A Belgian-style IPA. VERY hoppy, but finishes with a sweet malt. It made for a happy Becki. Hop Head Red – This clocks in at only 45 IBU… Not sure why they'd call it Hop Head. Still, not bad, but not what I was hoping for after reading the name. Double Stout – A rich, smooth, toasty stout. I finished with this one which allowed it to come closer to room temperature, and really warmed up the aromatics. Stouts aren't my favorite, but this one was luscious!

Respect the lacing.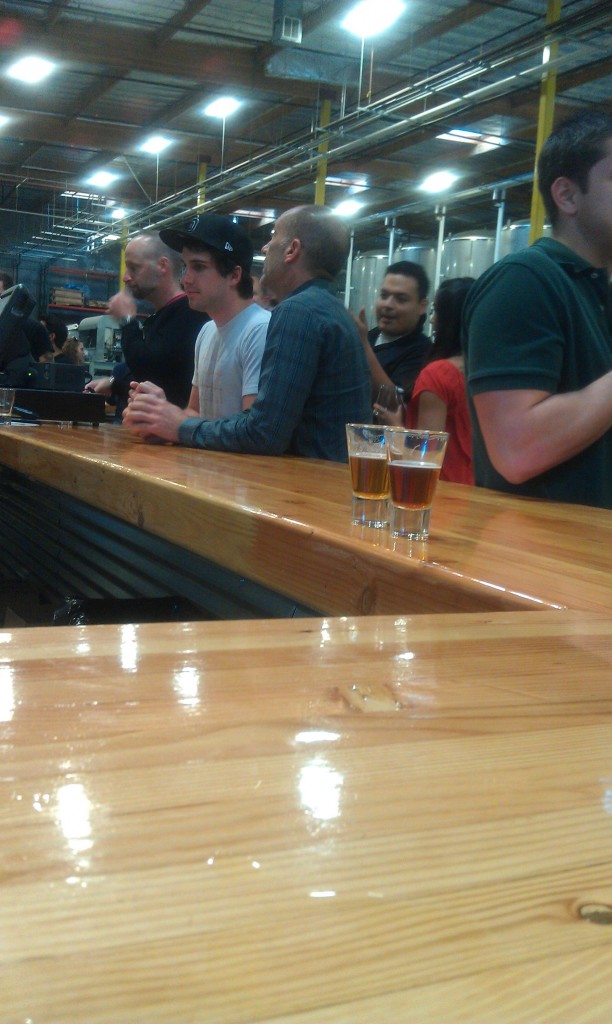 I hung out at the bar and took creeper pictures of people and the tanks behind them.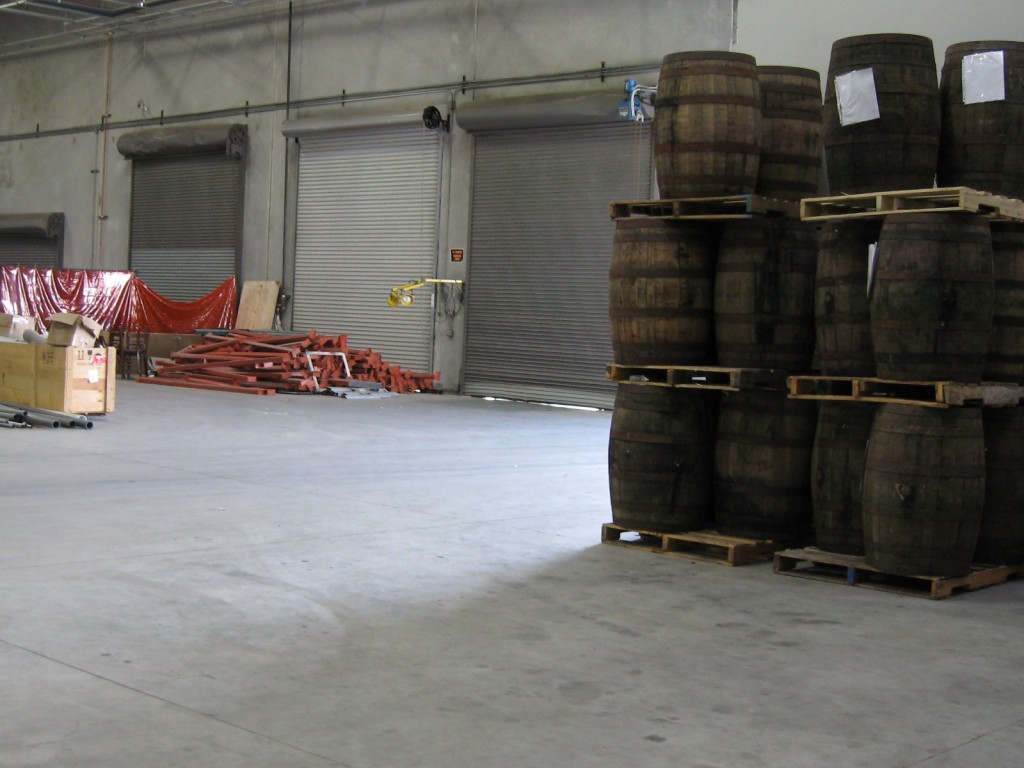 There's still a lot of work to be done here, construction-wise, but their beers need for nothing! I can't believe I've never experienced Green Flash before, but I'm so glad I was able to experience it straight from the mothership.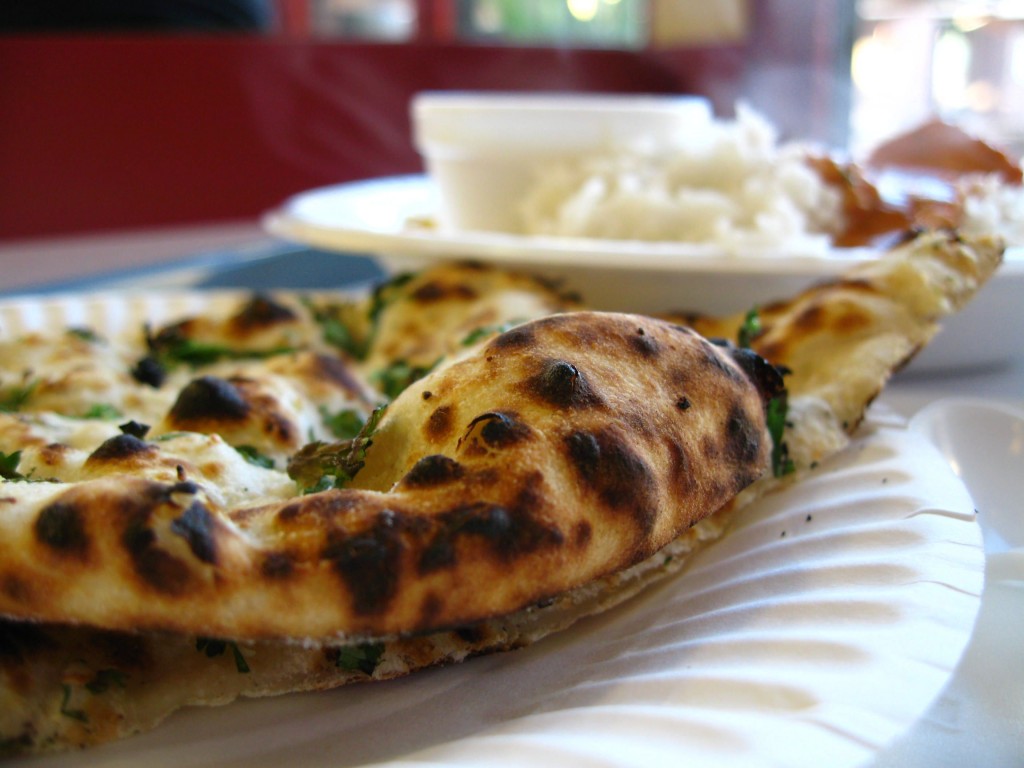 Then I wandered to the strip mall across the street and had Indian fast food. Frightening? Yes, but so worth it.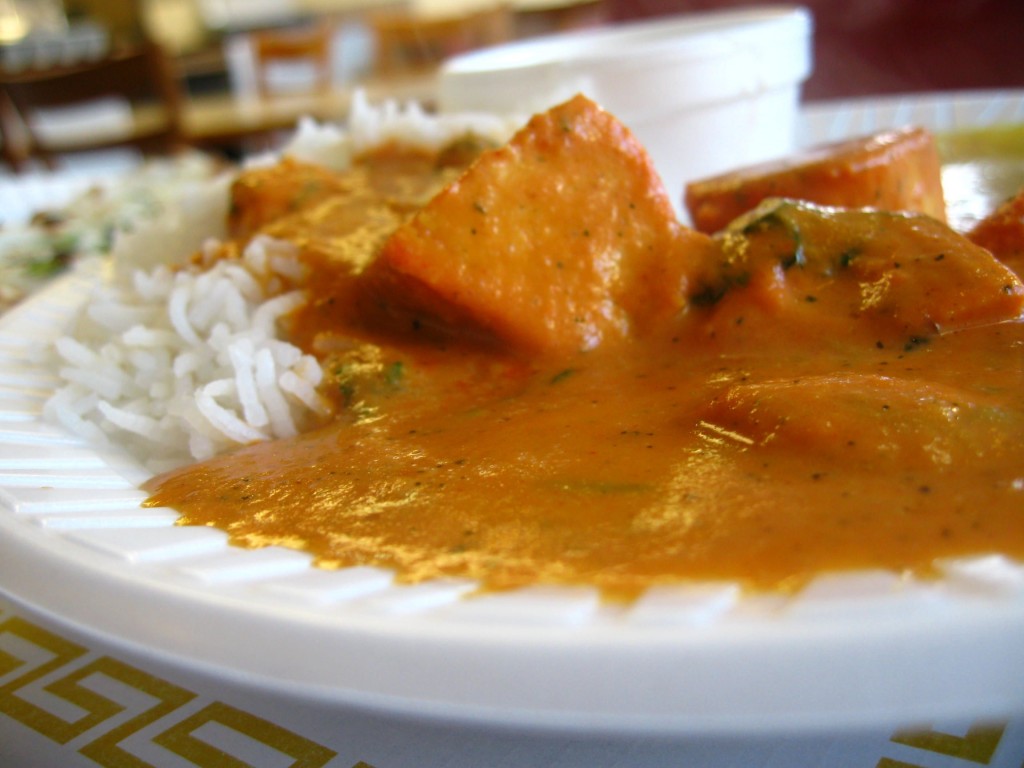 Dare I say the best chicken tikka masala I've ever had? BEST CHICKEN TIKKA MASALA I'VE EVER HAD! This arrived at my table sizzling hot, rich and full of creamy, smoky tomato flavor, tender bites of chicken and a zesty spice that made my nose run. Indian Tandoor – unassuming, kinda nervewracking to order from, and delicious. C'mon, live dangerously! It's worth the risk.