Tonight my friend from Ladies at Ladyface, Janelle, called me up so we could find some amazing brews. We Googled. We succeeded.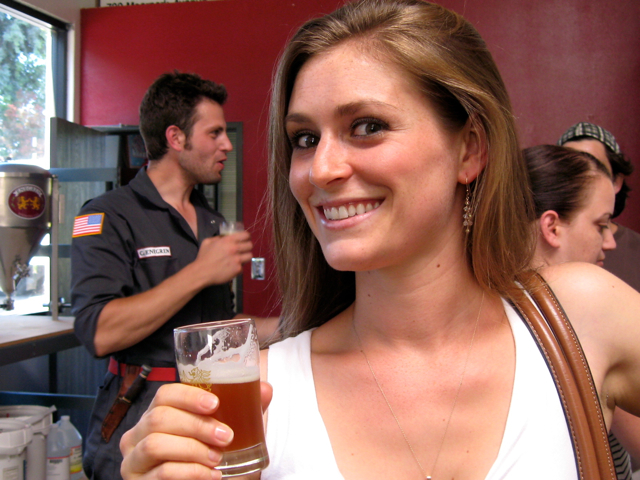 Oh man, did we succeed. Enter: Enegren Brewing Company.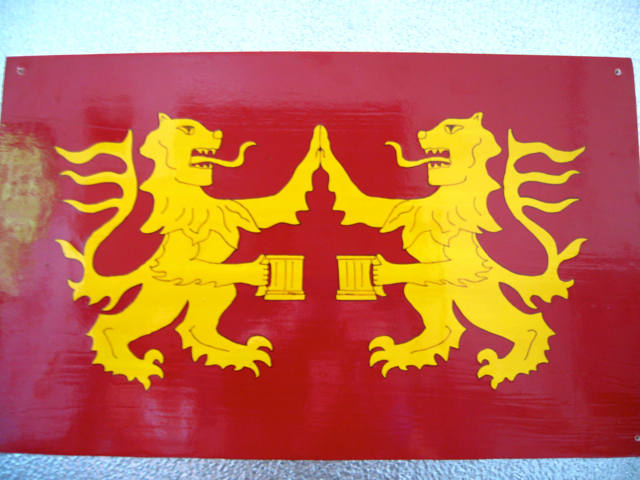 Enegren Brewing Company consists of brothers Chris and Matt Enegren, and brew chief Joe Nascenzi.

Craft beer girls, eat your hearts out.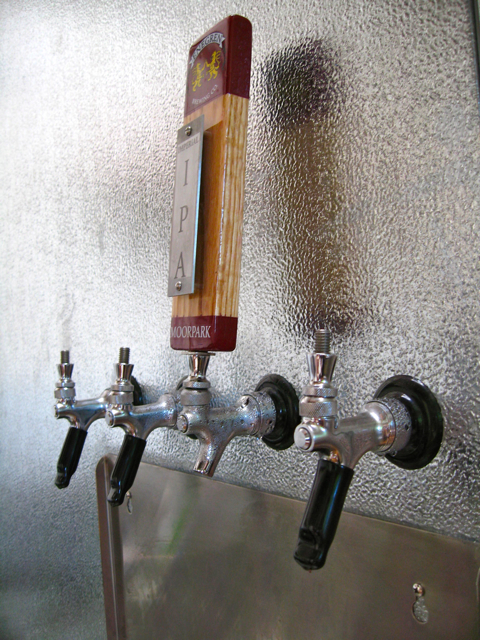 Since they're not officially open yet (Grand opening is July 30th and 31st! BE THERE!), we had a chance to check out the space while they brewed in preparation for the grand opening.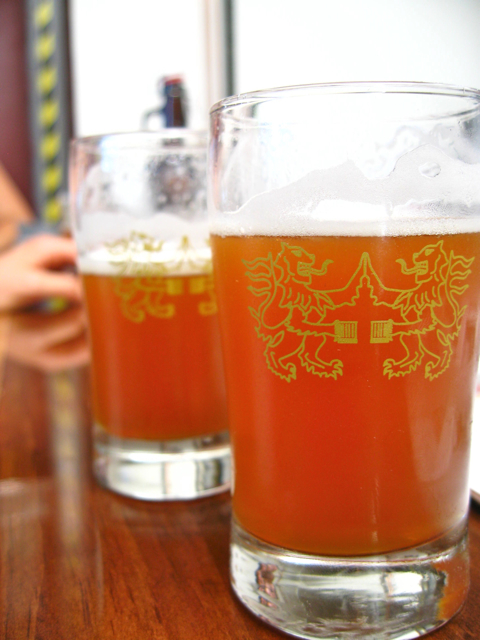 Their Imperial IPA, Protector, clocks in at 120 IBU and 7.2% ABV. Great floral hoppiness on the nose, but a surprising sweet maltiness on each sip. Lovely medium-high carbonation and a rusty burnt orange with beautiful lacing. Janelle, who's a fan of Belgian brews, loved it. I, being an IPA lover, absolutely melted. Not quite sure what I was expecting, but this beer exceeded all expectations! We were both incredibly impressed.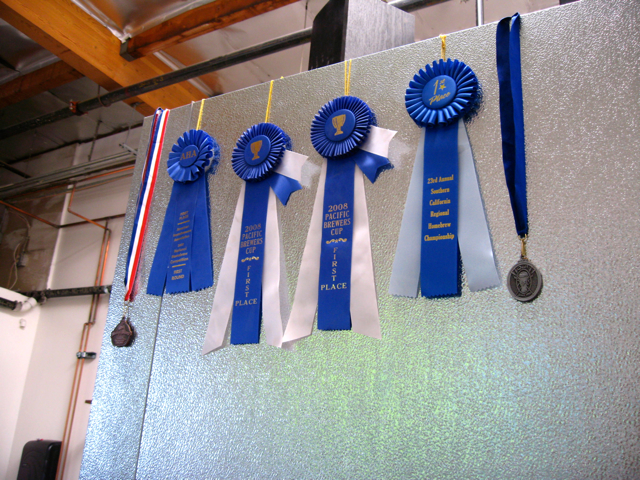 Apparently others were impressed as well. Well deserved!
We got a chance to taste their other brew, Valkyrie – a California Alt, right out of the fermentor. It still has a few days left, but today was so perfectly smooth, it almost seemed nitro-pushed. I forsee growlers of each in my future. I forsee those in my IMMEDIATE future…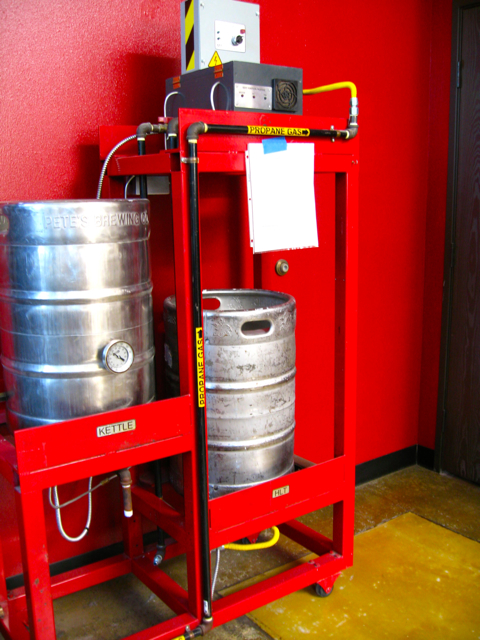 This is their setup from college days. Impressive, yes?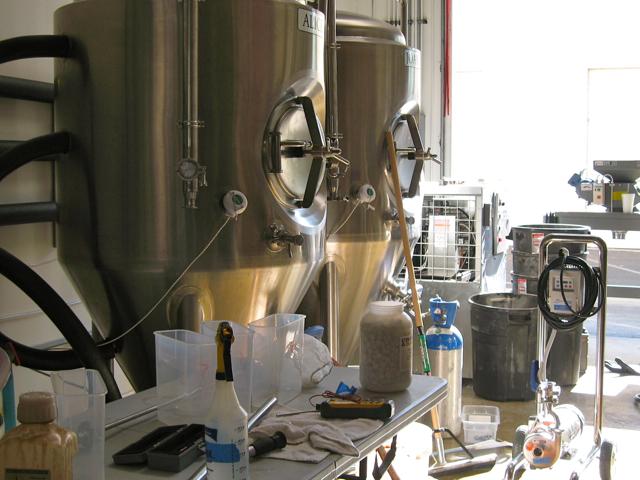 Here's their current setup. They have two 6 barrel fermentors, Alice and Joanna. Yes, they name their fermentors. That ups them in the awesome category by quite a few points.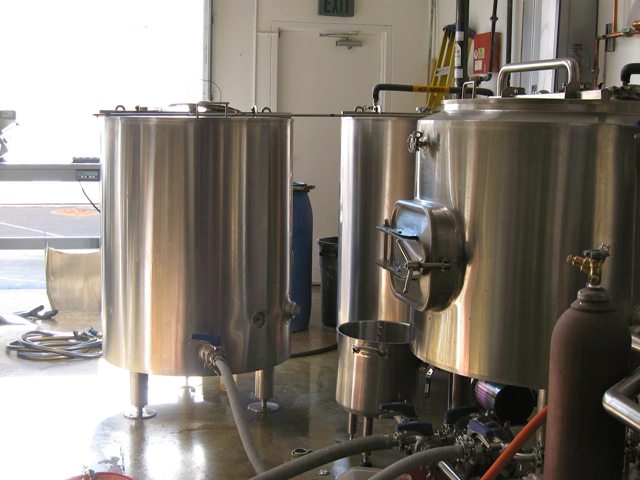 In order to fill one fermentor, they have to do two brews since their mash tun only makes 3 barrels. When we arrived, they were in the middle of a boil, and had been brewing since 7am this morning. The place smelled heavenly!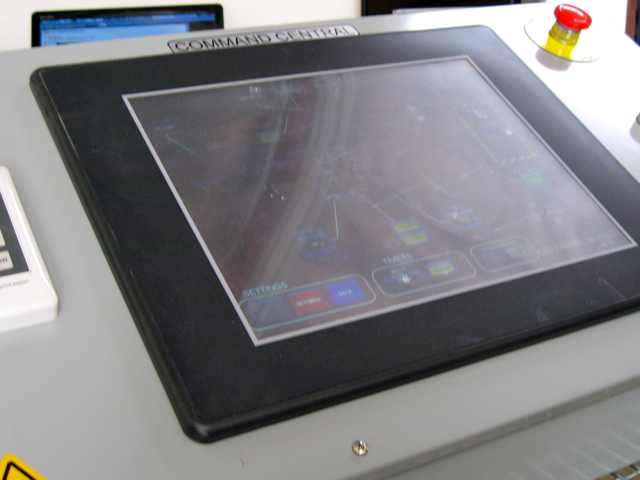 Chris Enegren created the command center of the brewery. This system is a touch screen where they can control flow, temperature, timers, etc.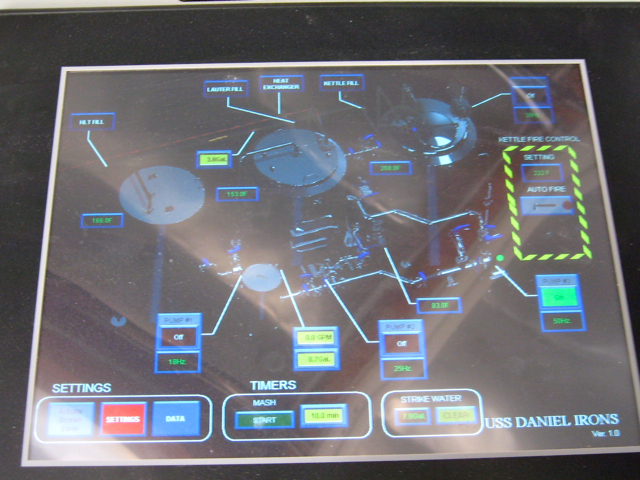 DUDE. Seriously. These guys have success in the making – Chris is an engineering major, Matt is a financing major and Joe is a marketing major. Success personified!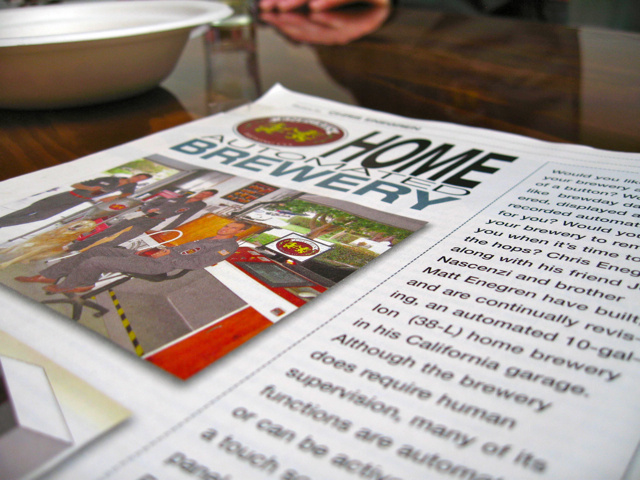 They already have a leg up after being featured in the Brew Your Own magazine in 2009, and the All About Beer magazine back in 2010.

THEY'VE BEEN APPROVED! Just in case you didn't know!
Enegren Brewing Company
680 Flinn Avenue #31
Moorpark, California
GRAND OPENING JULY 30th: 11am-8pm
and July 31st: noon-5pm
Be there! And for all you ladies out there, in case my raving about the beer hasn't convinced you, here's one more gratuitous picture: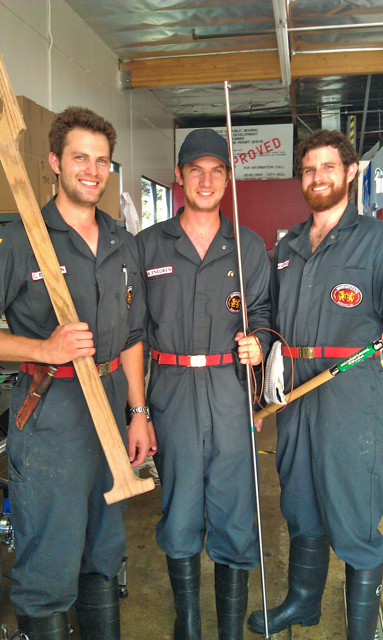 Thanks to Joe, Matt and Chris for letting us come by! We'll be back soon. Too soon.