I had my first kegging session up in Santa Barbara yesterday! My completely awesome friend Grayson helped me rack off my beer into a three gallon keg (kindly provided by Enegren Brewing) and we bottled the other two gallons.

Grayson decided to be a manly man and do the difficult tasks of removing tubing from racking canes. Thanks, Gray!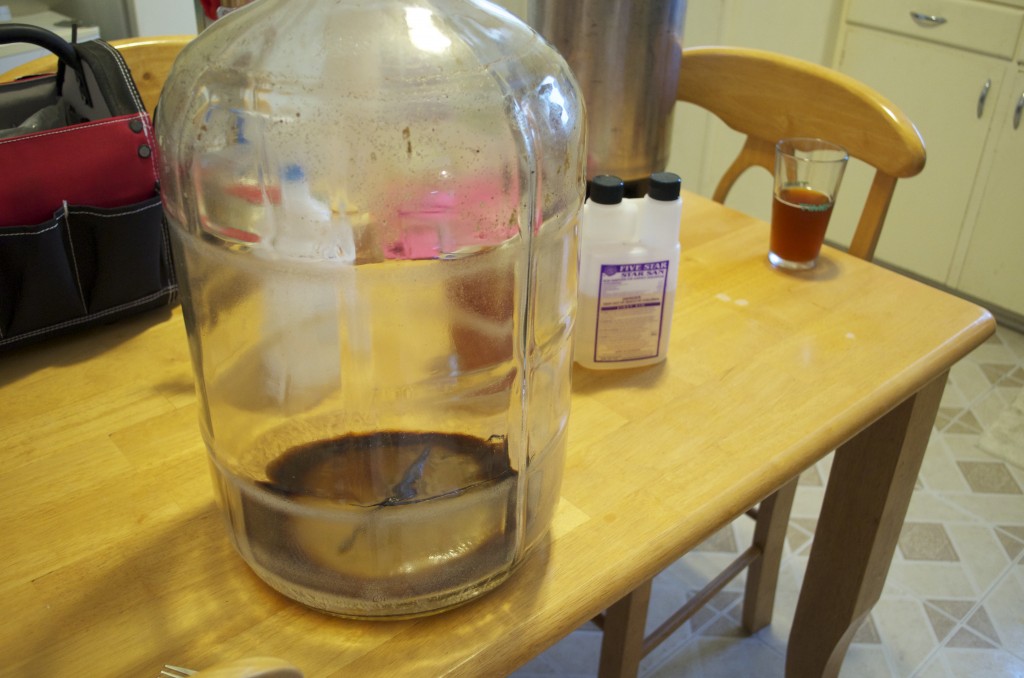 This carboy smelled DELICIOUS! You can see the remains of the vanilla bean in the bottom there, and a good pumpkin homebrew that we had to sip whilst bottling. Seriously, it's a requirement: Relax. Don't worry. Have a homebrew.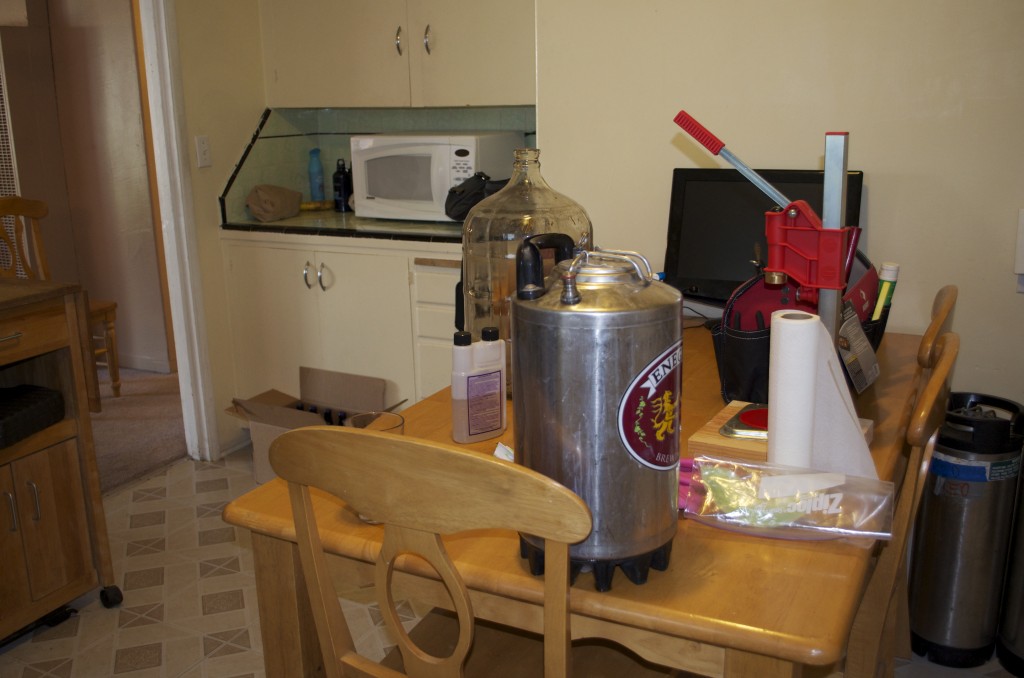 Carboy, keg, capper: joy on a table.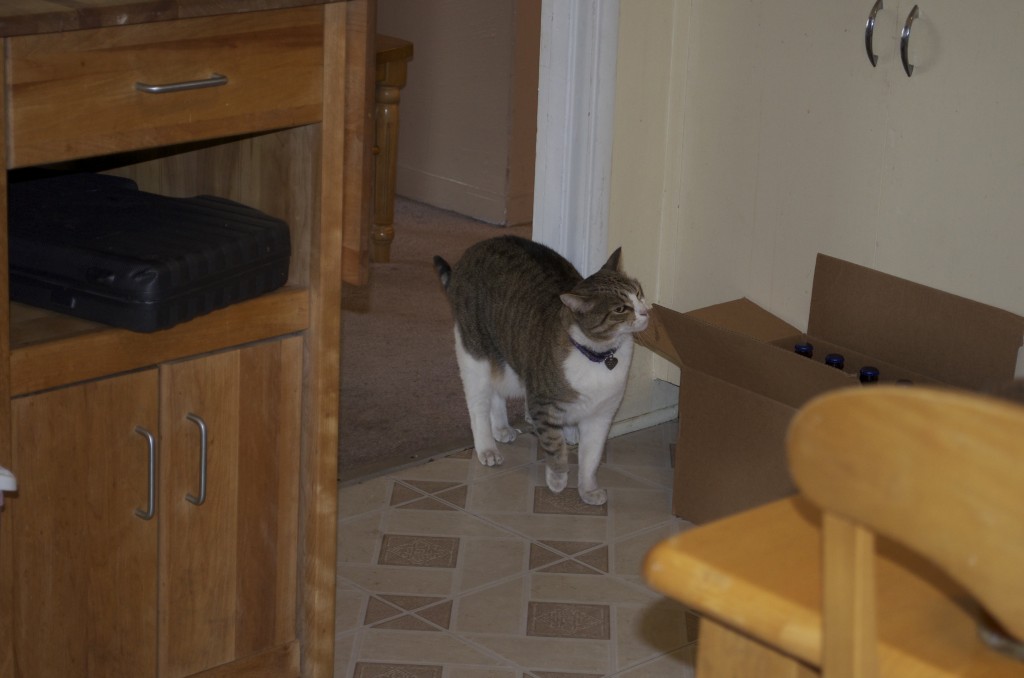 Grayson's cat attempted to eat my priming sugar.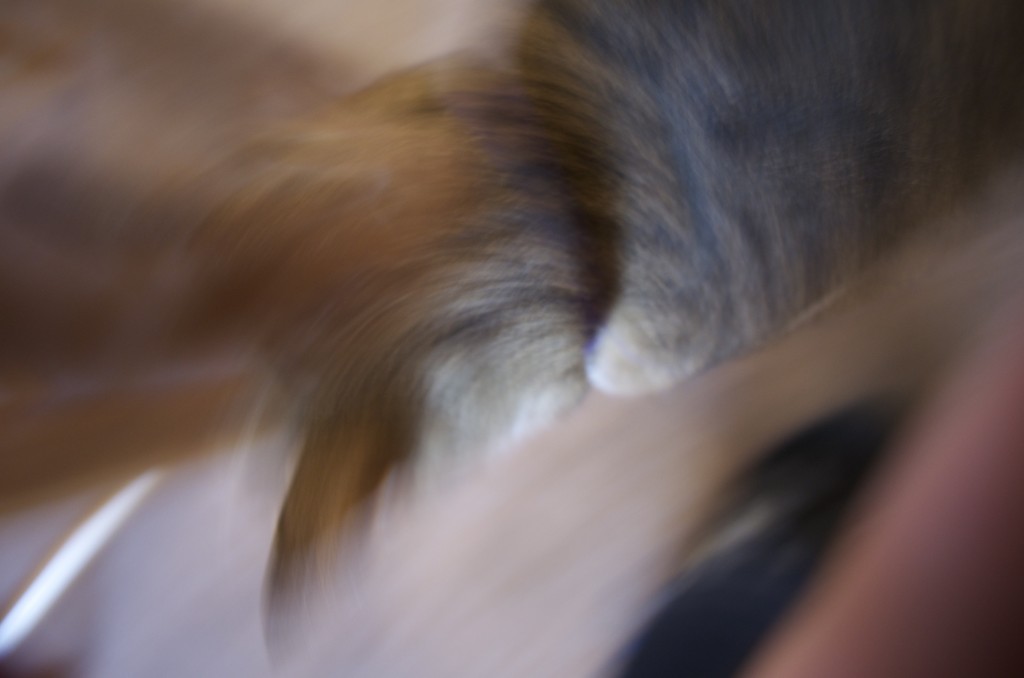 Cats + priming sugar = hyper! In case you didn't know…

My beautiful, BEAUTIFUL beer! We had to try some, of course. ROCKED my world! Now I just need to name it! Suggestions, anyone? It'll be hard to top Dos Beckis…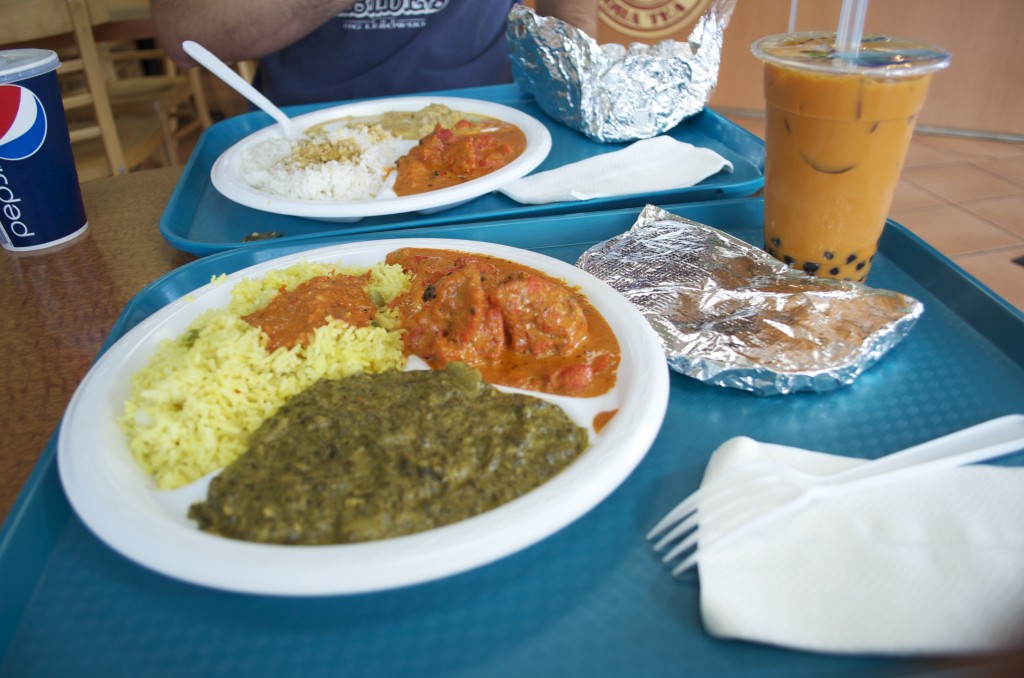 Afterwards we hit our old stomping grounds of IV (Isla Vista) and got some Indian slop at Naan Stop. New tradition: any time I'm up there for Cicerone studying/kegging/any reason at all, we'll be visiting Naan Stop. Delicious memories!
Today I drove out to Fountain Hills, Arizona for the fine art and wine festival. After setting up the booth, feeling exhausted and ready to drop, we had our priorities straight. Bed, you ask? Um, no.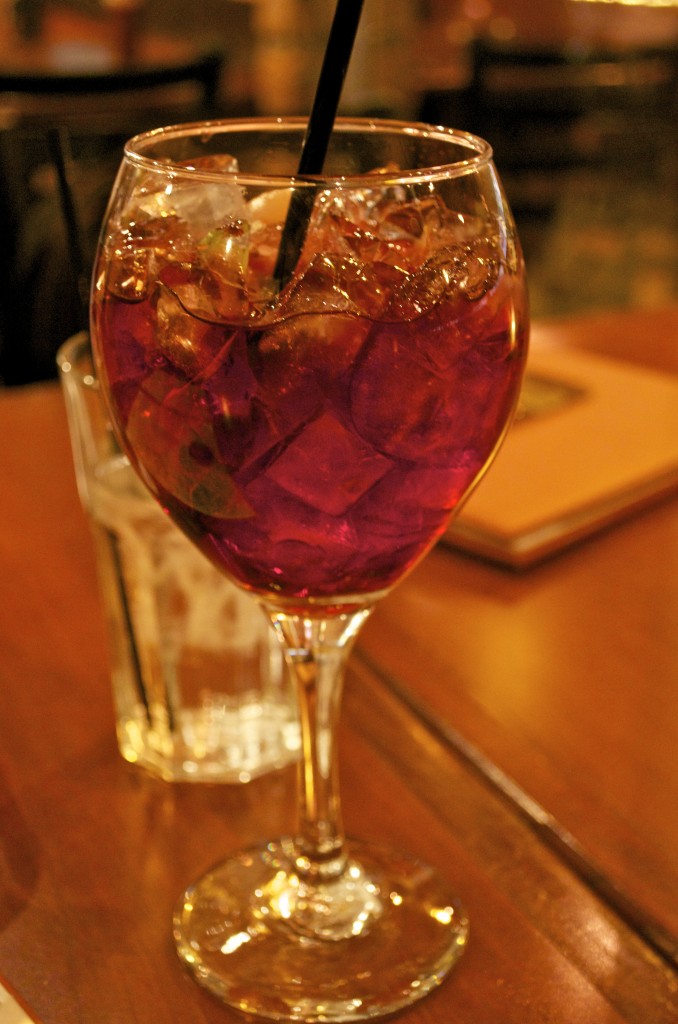 SANGRIA! Sofrita in Fountain Hills is my absolute FAVORITE place for anything edible in Fountain Hills. There was fruit in my sangria: therefore edible, therefore dinner. Win.