My second morning in San Diego was devoured after an hour scouring Yelp for the best review. By "best" I don't mean the top rated. I mean the most interesting, awkward review available.

Four stars after a Pantless Prom? Okay, Mitch. You've hooked me.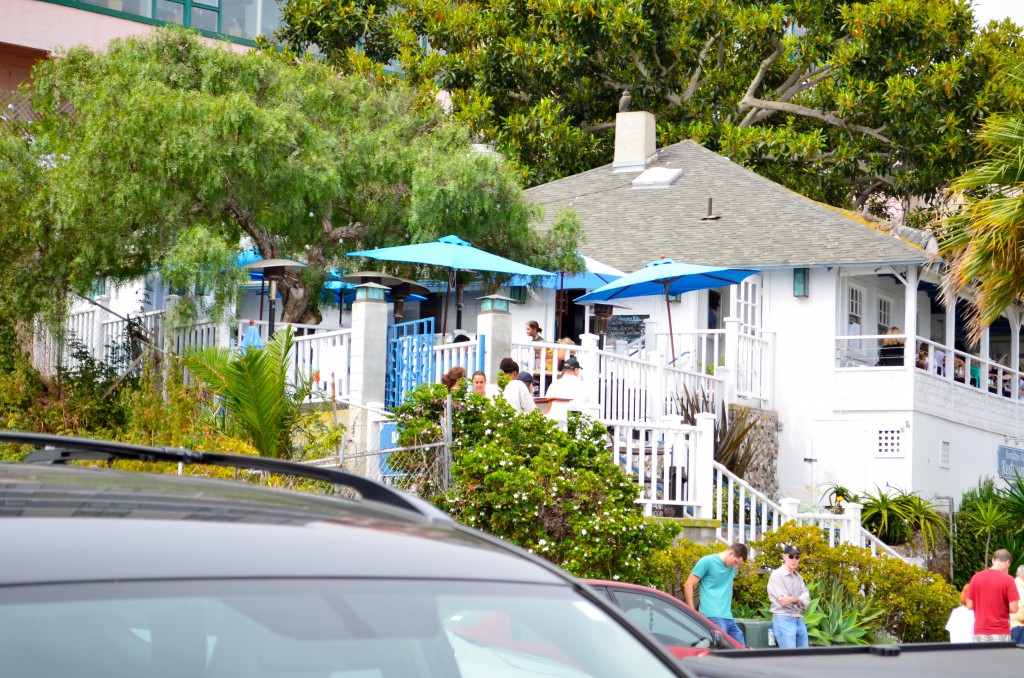 An adorable little cottage on the sea transformed into a delicious restaurant. I'm seeing a theme in La Jolla…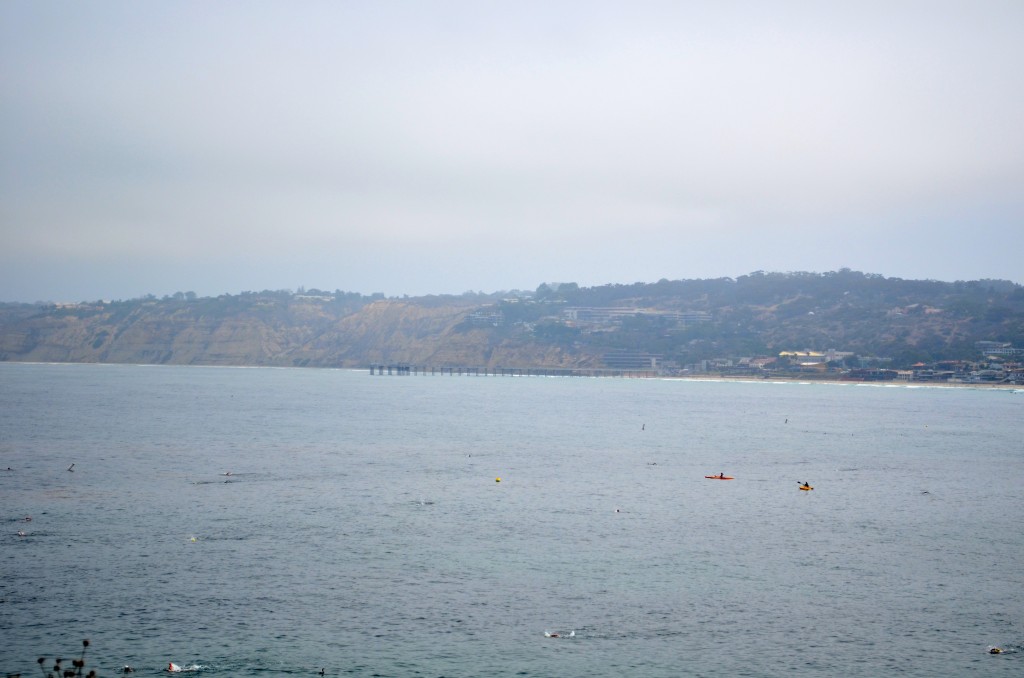 With a view to die for. Already this place was a winner in my mind. Now on to the most important part – the food!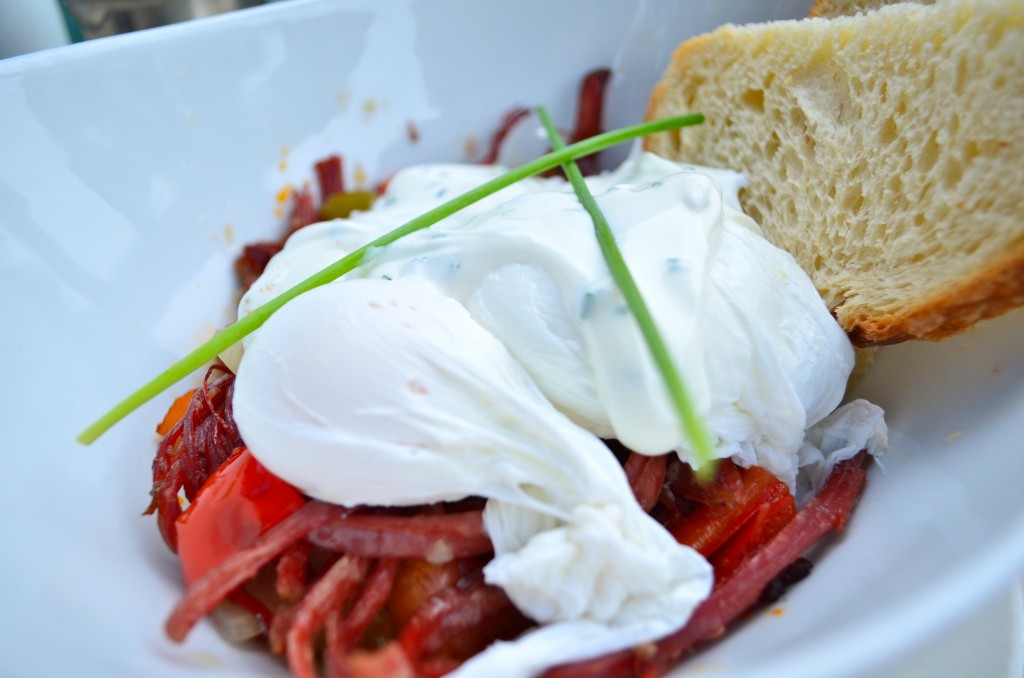 When I go for breakfast, I will almost always order either the corned beef hash or the eggs benedict. The Brockton Villa had a beer braised corned beef hash. Immediate yes. Strangely enough, I prefer the hash that comes out of a can, but for housemade, this ale-marinated, shredded deliciousness topped with yet another perfectly poached egg did the job.

COAST TOAST. I have no idea what wizard came up with this recipe, but it is To. Die. For. More like a heavenly souffle/custard spiked with orange zest, this french toast is absolutely out of this world. Unfortunately I'm not talented enough to describe what this is like. If anyone is in La Jolla and wants to invite me here to enjoy this dish, I will sing you a serenade at the table to explain my true feelings about Coast Toast. It's that awesome.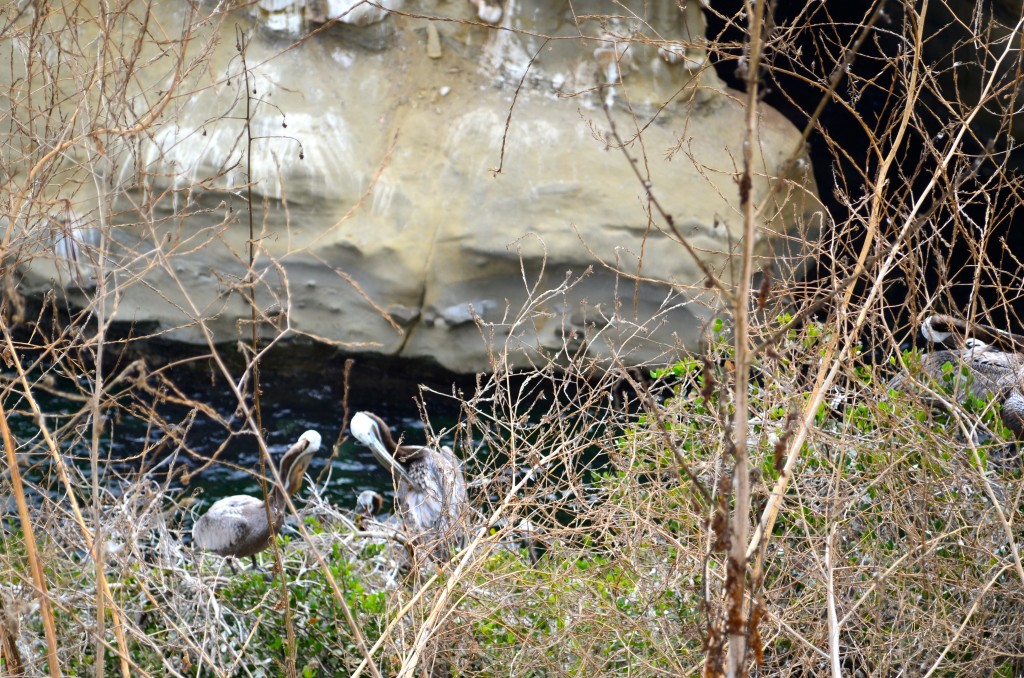 After your exquisite brunch, you can waddle across the street and gaze at the La Jolla Cave. The cliff is adorned with pelicans, and the smell is quite potent. (Side note: This odor is completely unnoticeable from the Brockton Villa, at least in my experience, contrary to many Yelpers reviews.)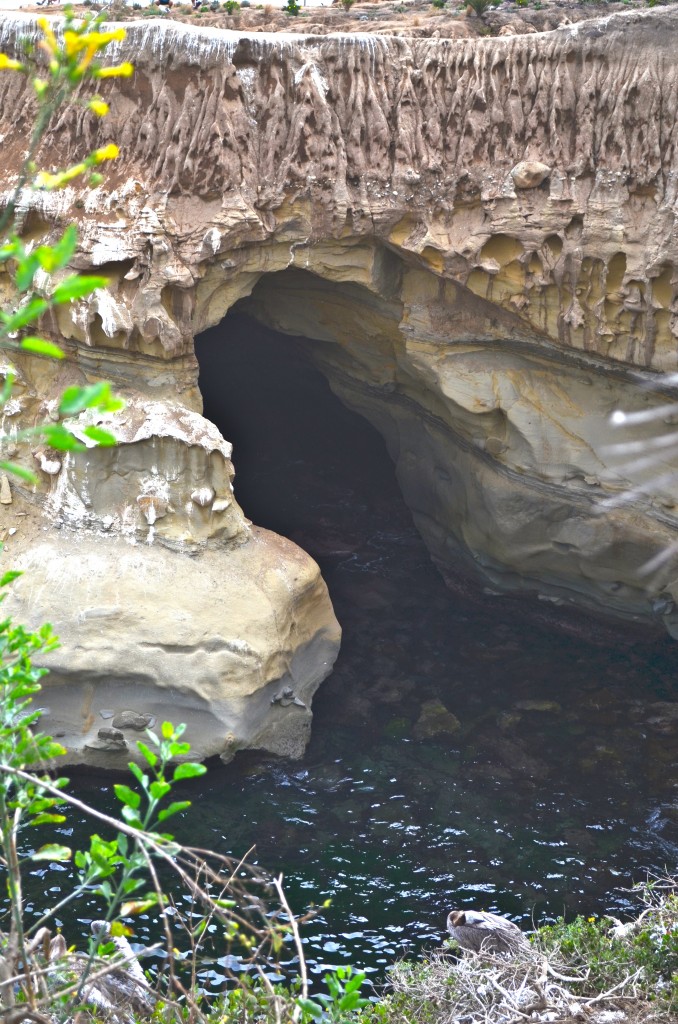 The view more than makes up for the aroma.
After yet another delicious breakfast, we made our way back to the hotel and stumbled across another wedding.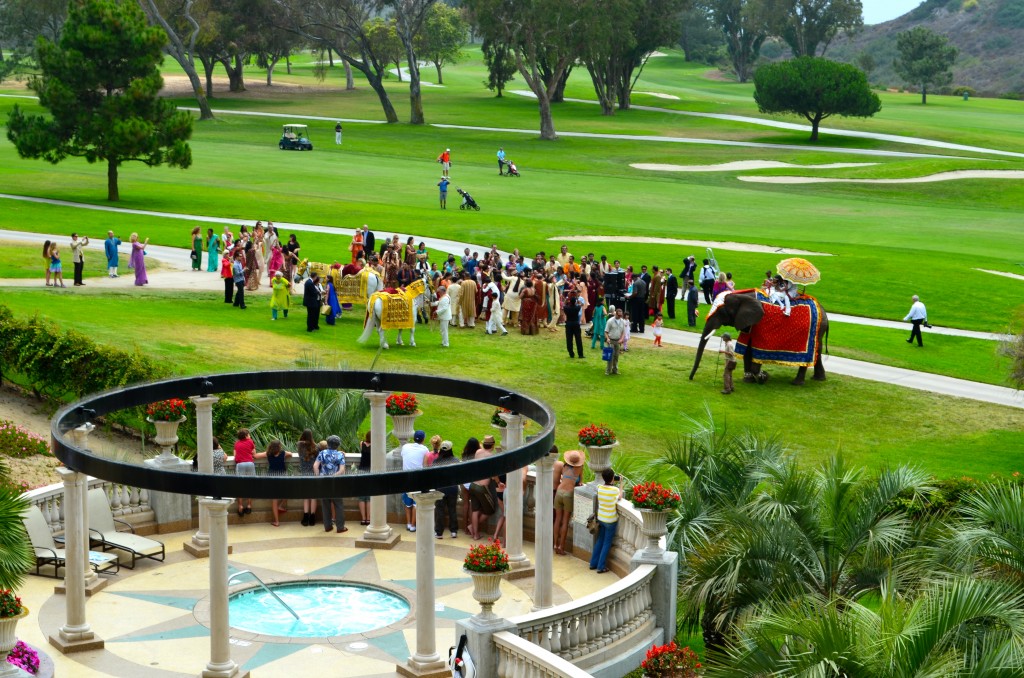 Okey, Jenn and Dan, I'm really happy for you, but where was your elephant??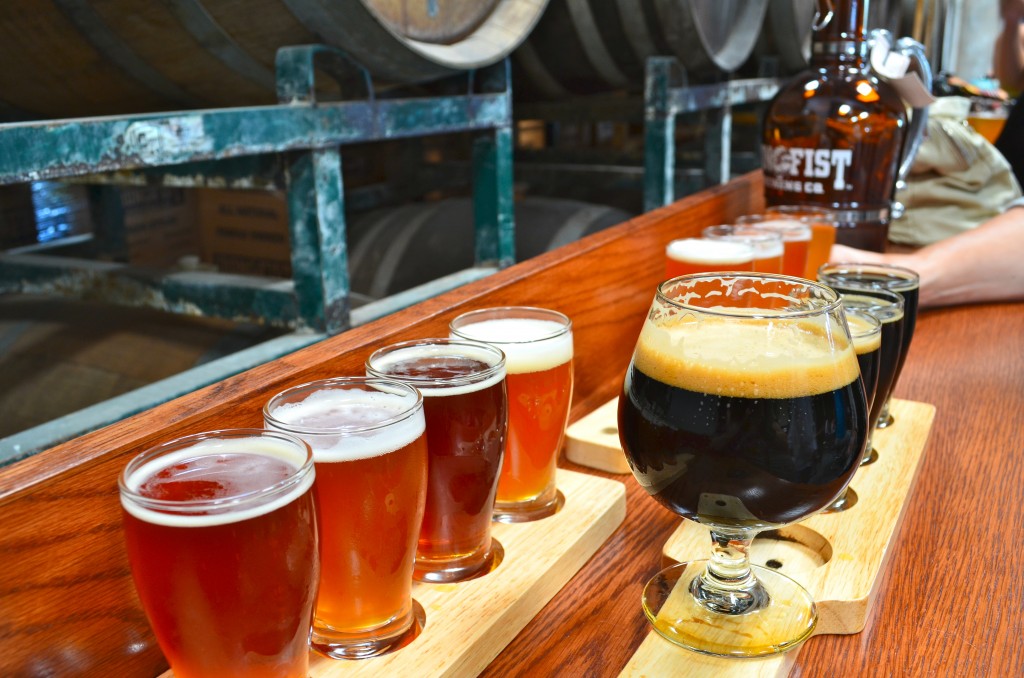 All of the brunch and elephants got us thirsty, so we wandered over to Iron Fist for the grand opening of their new tasting room. They recently busted through the wall to the unit next door and expanded the size of both the brewery and the brewery-imbing-enjoyment center.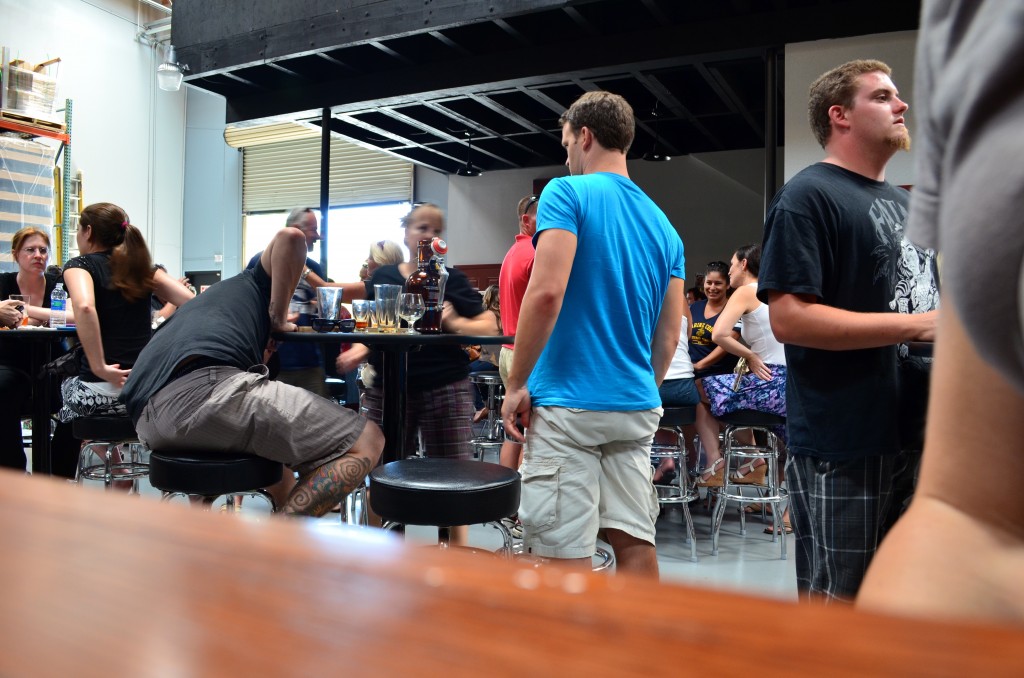 The space was beyond packed. Doe-eyes were given in order to obtain a third stool for our group.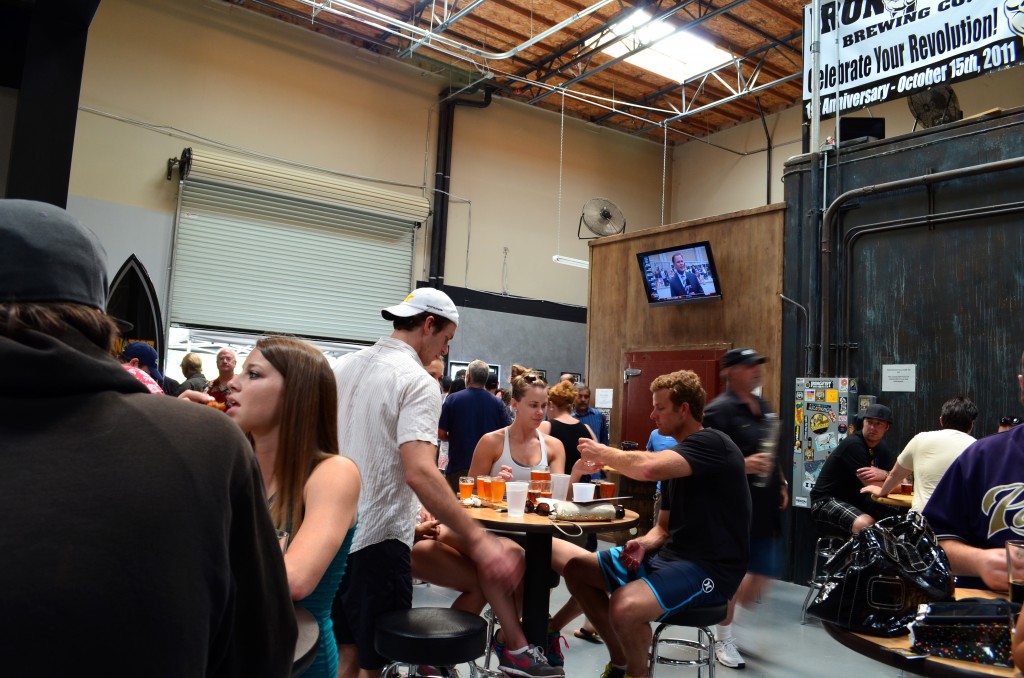 Luckily everyone had plenty of beer and were in wonderfully joyful moods.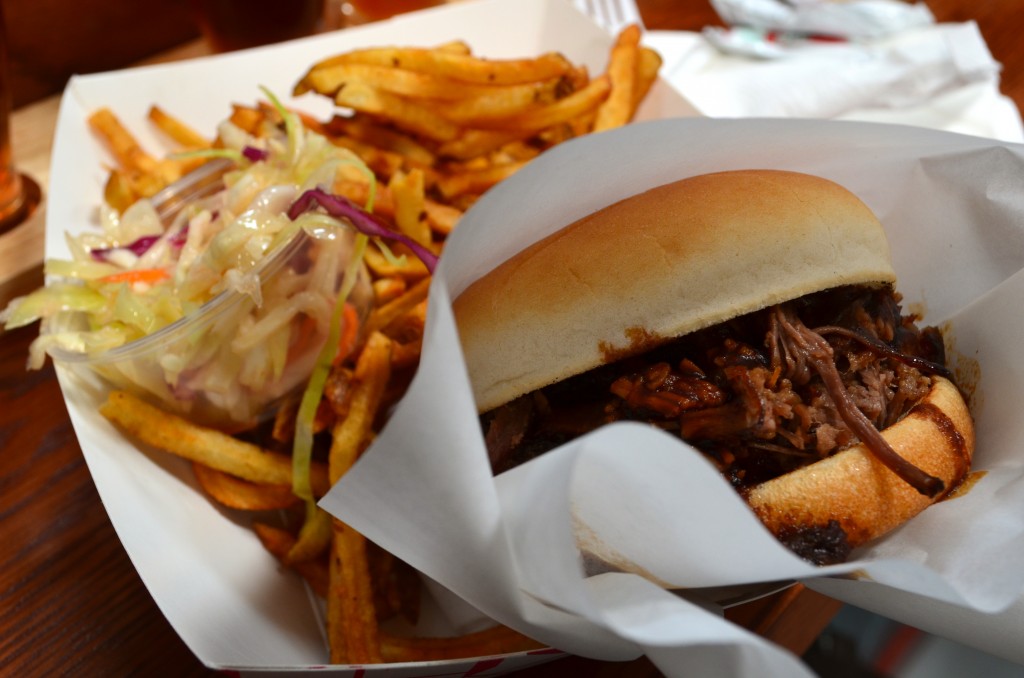 The amazing offerings of food may have had something to do with it. Brisket and fries from Mr. Pig's BBQ. Tender, perfectly seasoned, wonderfully soft bun and perfect for an afternoon with beer.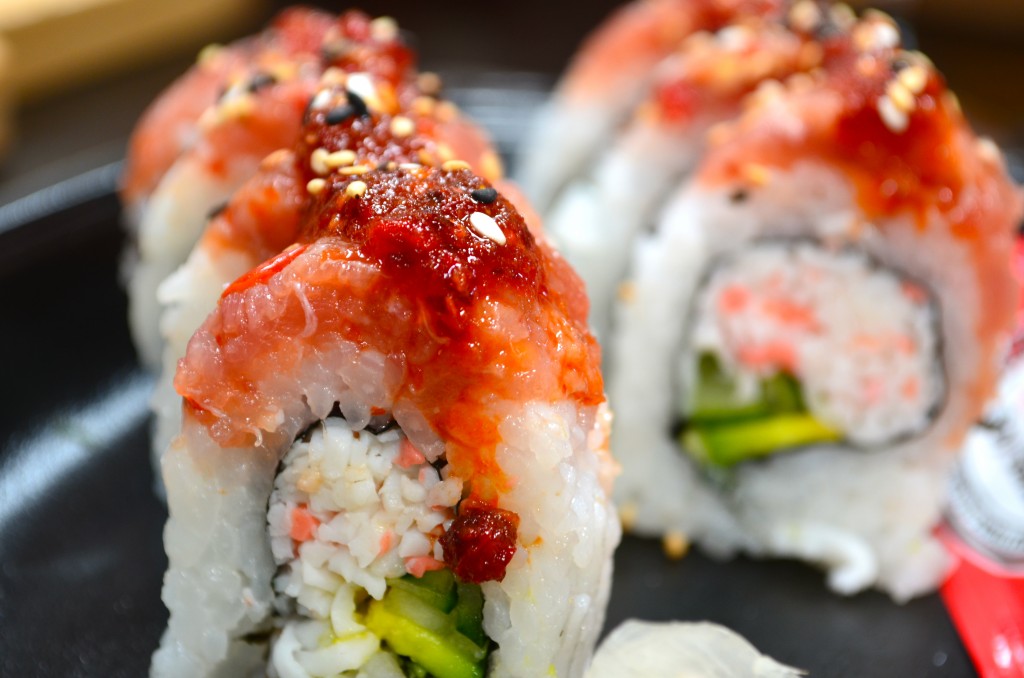 Sushi Bus was also there. I honestly have no idea what this roll was called. I asked for painfully spicy and the two awesomely tatted guys running the place surprised me with this nose-running, eye-watering roll of perfection. Whatever sauce on top of the spicy tuna is God-given and needs to be used even more liberally for an even more intense and wonderful spicy pain.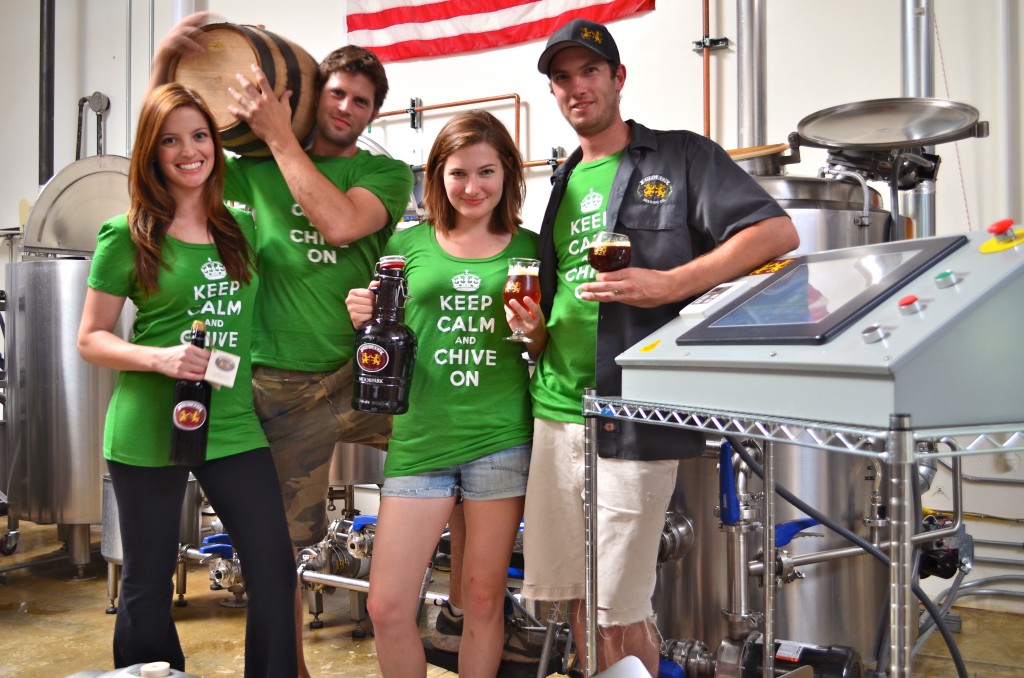 And now I'm just showing off with another gift I got in exchange for beer. I give you (minus the brew chief) the Enegren Brewing Company, Keeping Calm and Chiving On.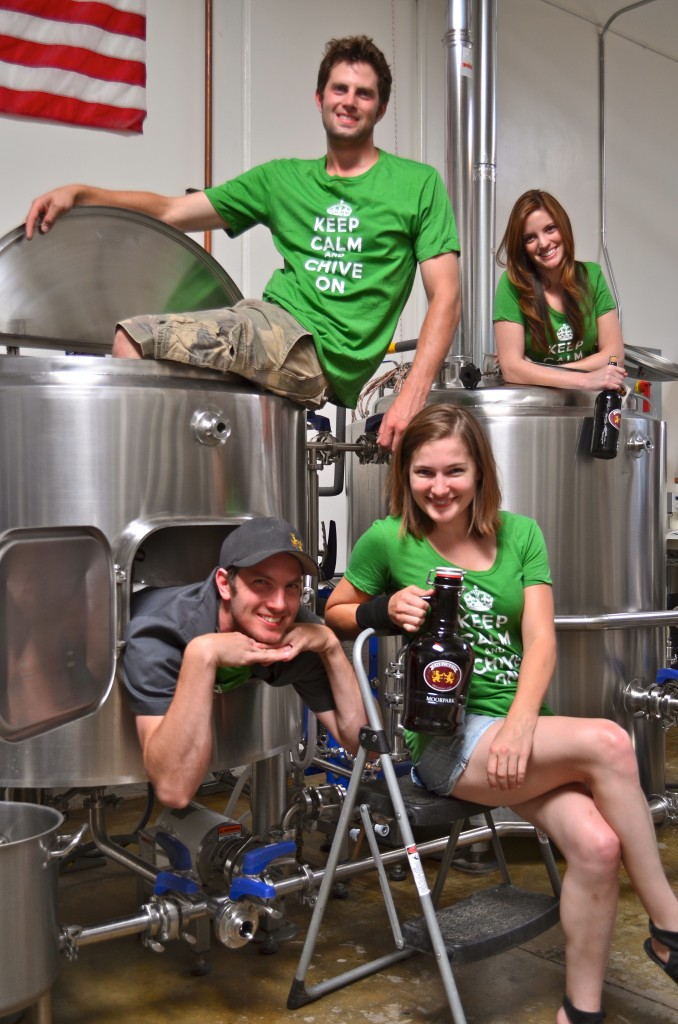 We keep it real.
And then we ran caustic and phosphoric acid through the entire system after this picture. Totally worth it.