This week has been full of delicious freebies!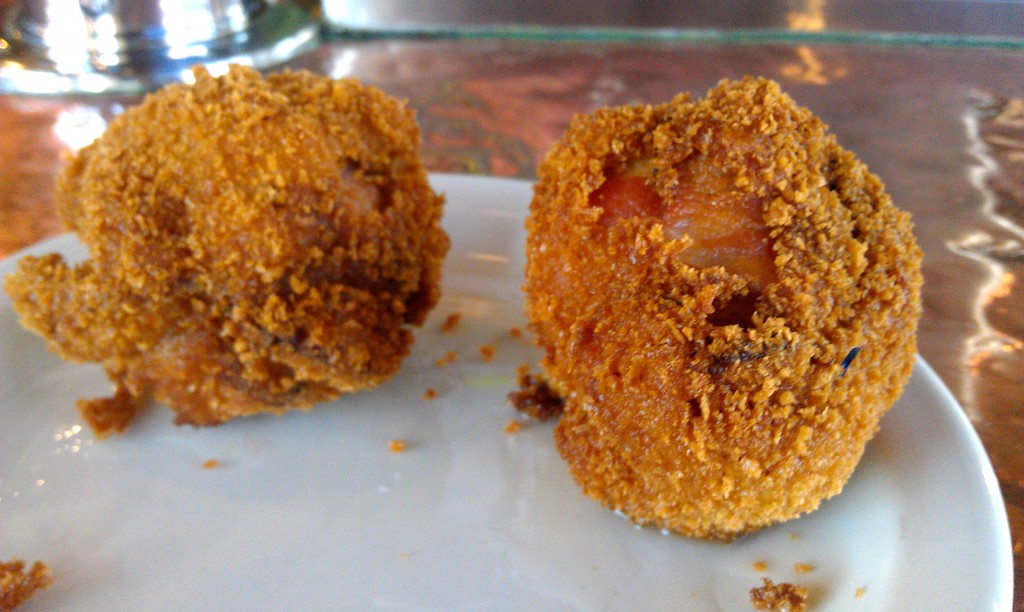 When we showed up to Wolf Creek Calabasas on Friday, head chef Chuy brought out these softball size monstrosities for us to sample. Wonderful monstrosities.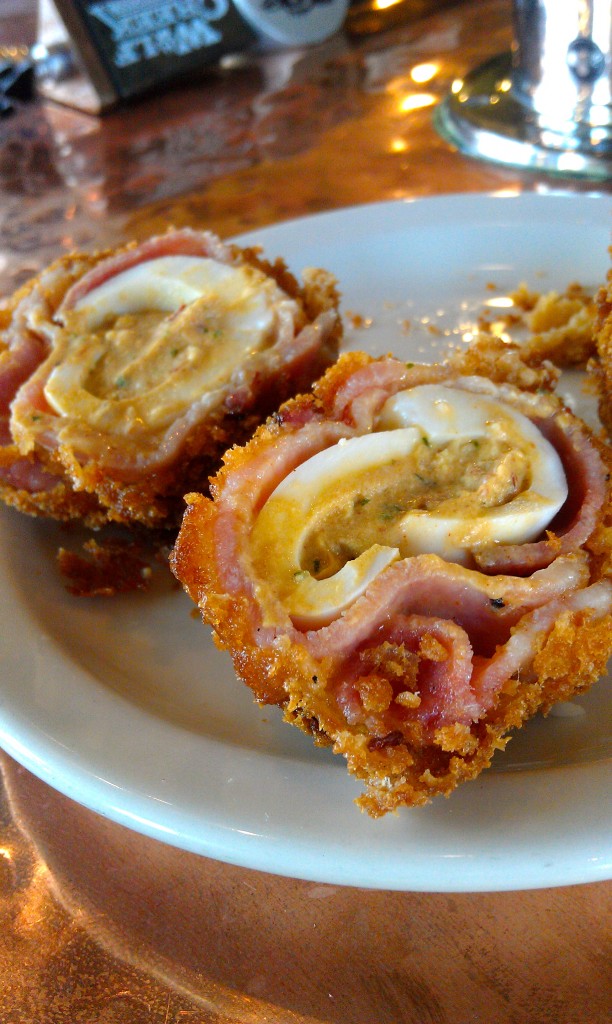 That would be a deviled egg wrapped in bacon and deep fried. Chuy's version of a Scotch Egg. This definitely trumps the last Scotch Egg I tried. And then some.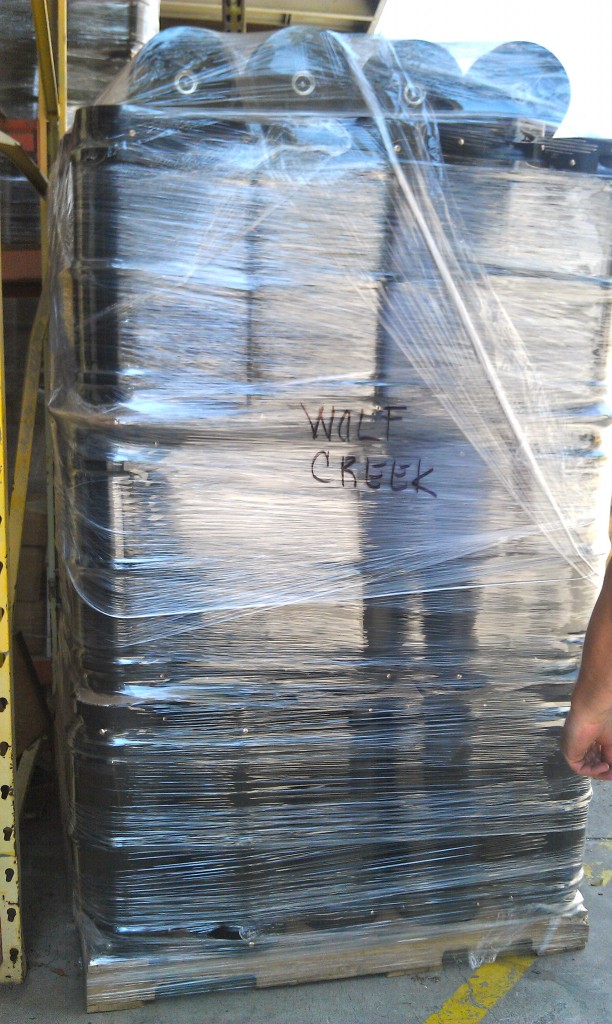 After cleaning tap lines and eating delicious softballs, we drove down to Gardena to pick up a gigantic pallet of kegs. We navigated past at least a dozen teriyaki burger joints, one teriyaki dog joint, loaded up the truck and headed home.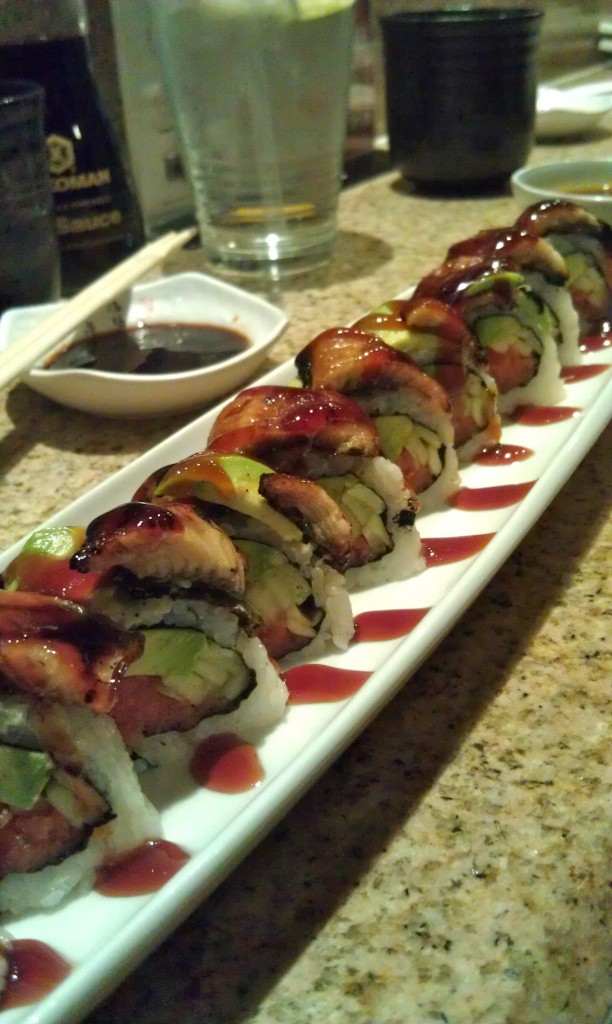 Free sushi was necessary after spending three hours stuck in traffic on the 405. Design-your-own sushi! Spicy tuna with cucumber and avocado with unagi and avocado on top. Drool. Dance parties to "Call Me Maybe" (that would be my aunt being amazing) ensued. Then this happened.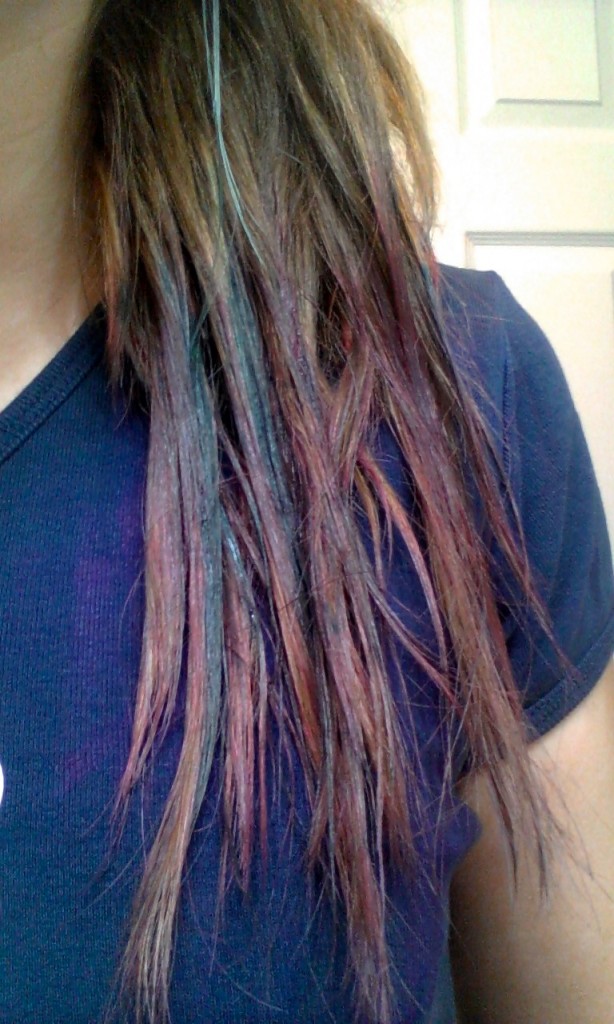 Did it again! If only the colors would last.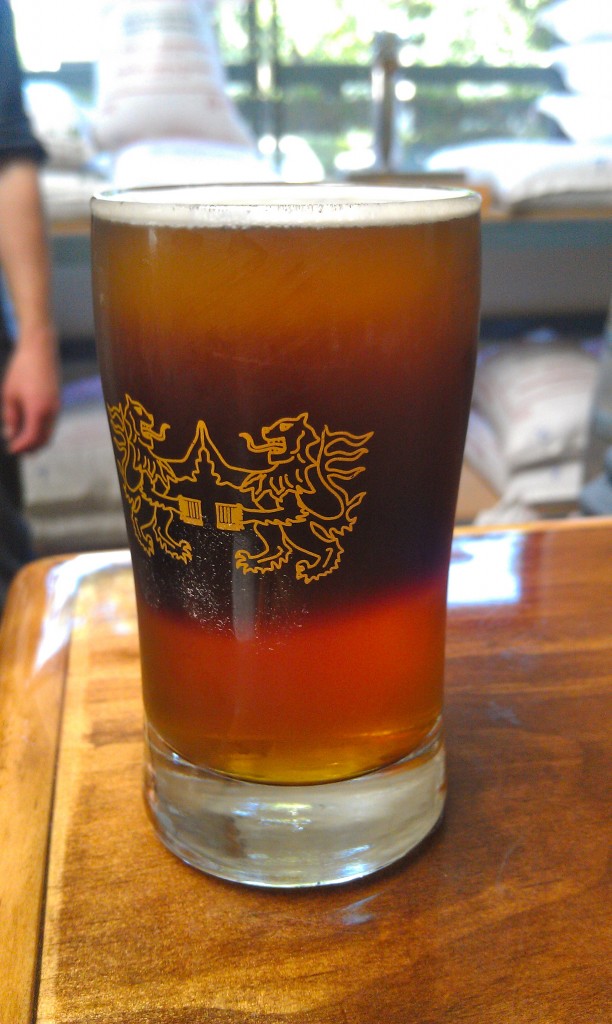 My latest creation at Enegren – the Black Stripe! That would be Protector IPA on the bottom, Black Spur Saison in the middle and Golden Spur Saison on top. It took a good ten minutes to make, but ten minutes well spent! I have too much time on my hands…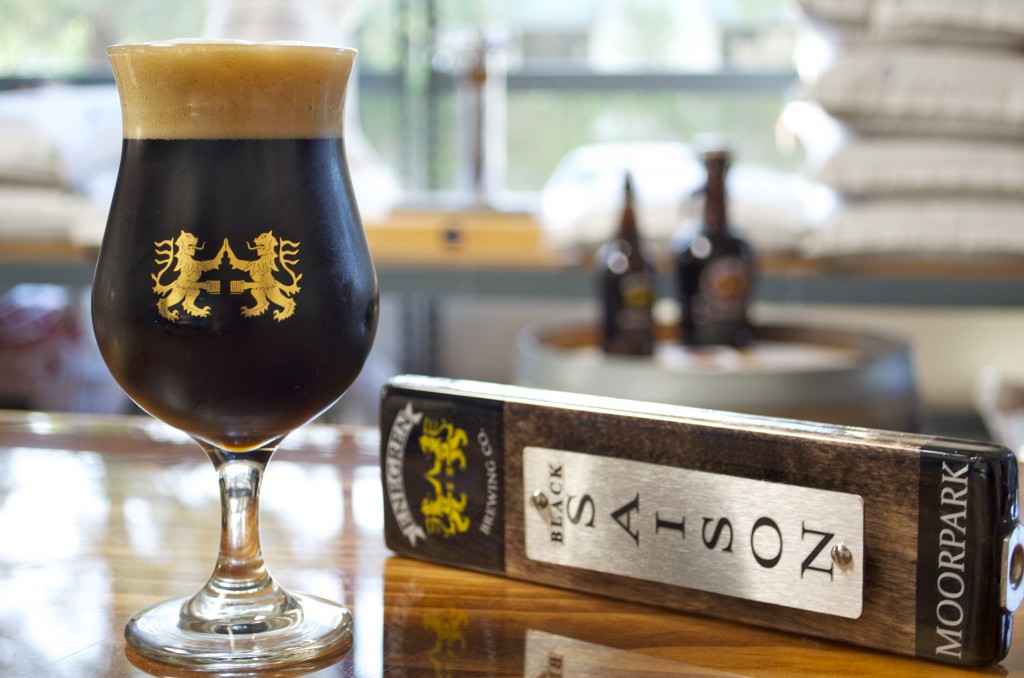 The rest of my weekend was spent working the taproom, going to church, eating cheesesteaks and attempting to take professional pics for the latest beers at the brewery. Now I'm going to pour myself have someone pour me a tall glass of Protector IPA and take a deep breath before heading back to other brewery tomorrey.
Ladies at Ladyface is celebrating our one year anniversary tomorrey! Aged beers are on the schedule since we're turning one year old! Stay tuned!