I celebrated my midweek-weekend over in Valencia with my lovely cousin, Allie. We stumbled across this wine lounge, Roman Holiday, and decided to be spontaneous and spend the evening there.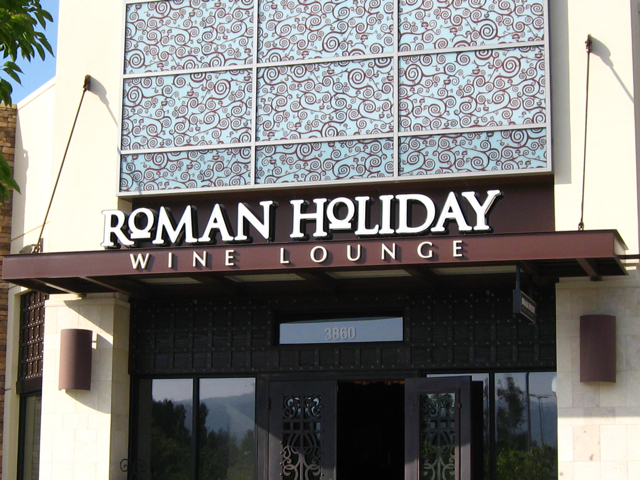 The bartender, Chris, gave us a tour of the cozy little lounge, which uses pay-by-the-taste wine dispensers!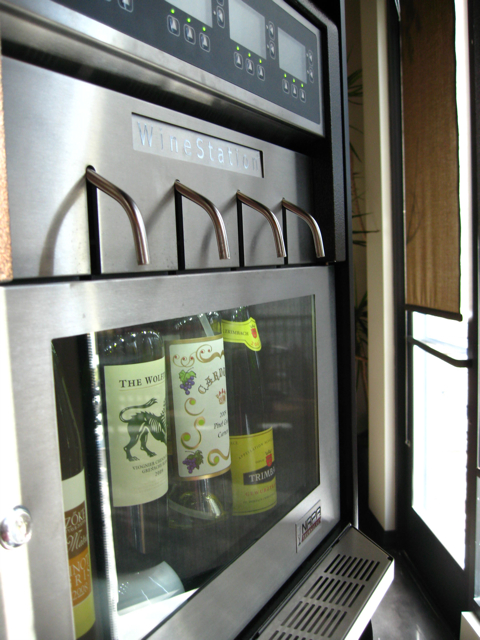 We filled a little card with some money and got to work tasting a few of their sixty bottles of wine!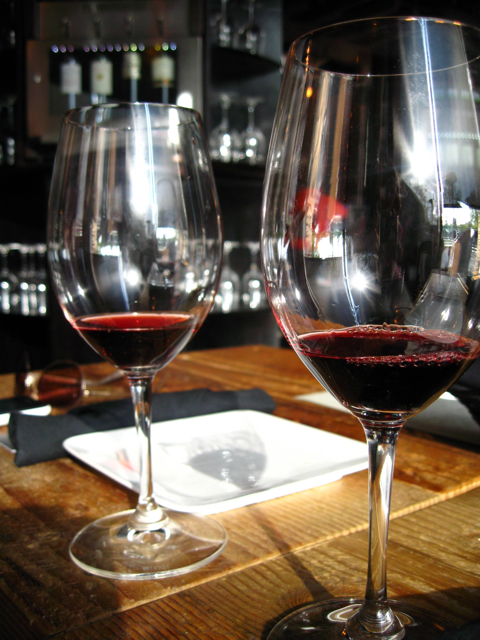 After each pour, we resorted back to what may be the most comfortable couch in all of Santa Clarita Valley, with a beautiful view of the lounge.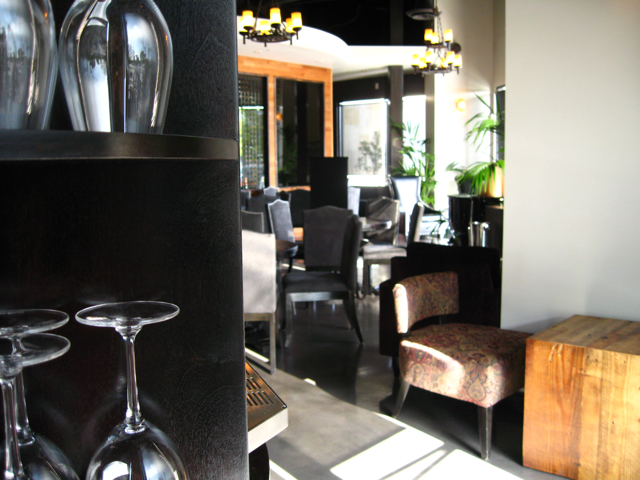 Chris was incredibly well-versed in his wines, and directed us to the best ones, and some of the weirdest.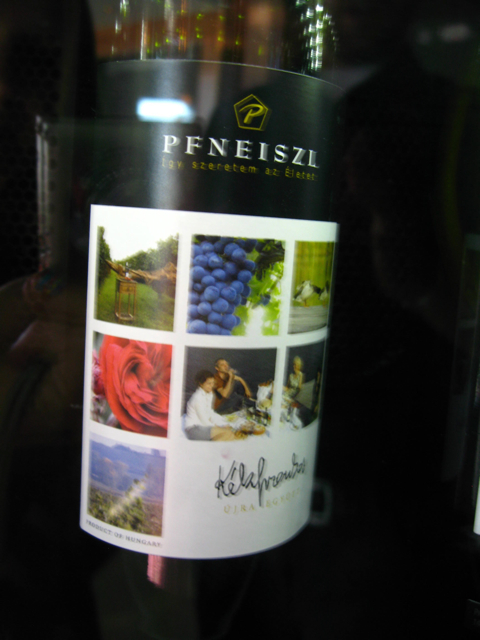 This is the one that he proclaimed, "the weirdest." Of course I loved it.

I'm classy like that, as you can see by my stick-on nail polish…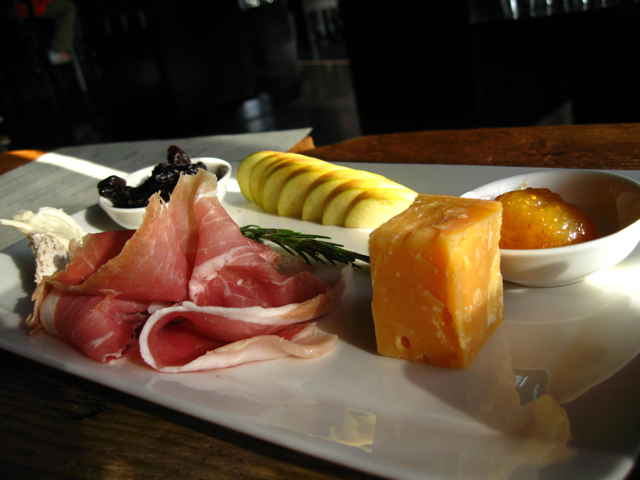 Once Chris was off the schedule, the girl behind the bar brought out menus and helped us select an AMAZING cheese plate. I'm going to attempt to tell you what is on it. Gruyere, prosciutto, soft white cheese which I do not know the name of because it's in another language and by this time I was starting to feel nice and warm from the wine, organic fig jam, apple slices and dried cherries. DROOL. All of this was served with a big basket of soft breads and crackers.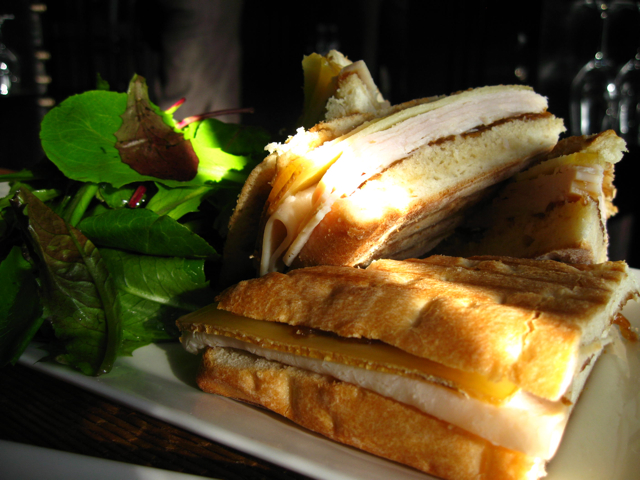 We balanced out the cheese, meat and bread platter with – what else – a cheese, meat and bread sammich! This panini had turkey, more gruyere and balsamic onion marmalade, all encased in a rustic, crusty bread that was soft enough inside that your teeth sliced through it like butter. Oh yeah.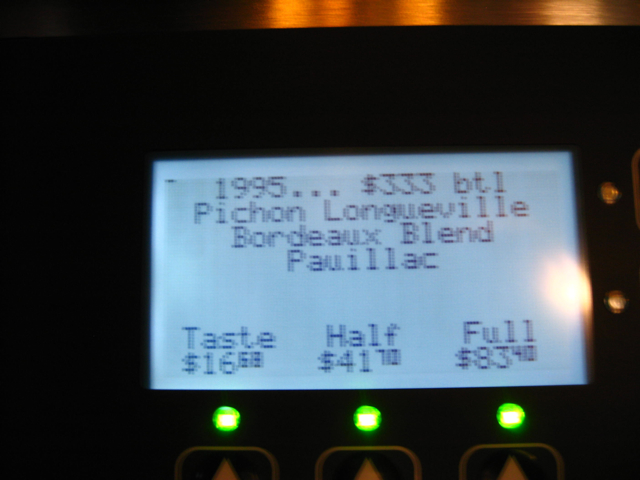 When I only had a few dollars left on the card, I decided to go big and try the most expensive wine in the lounge.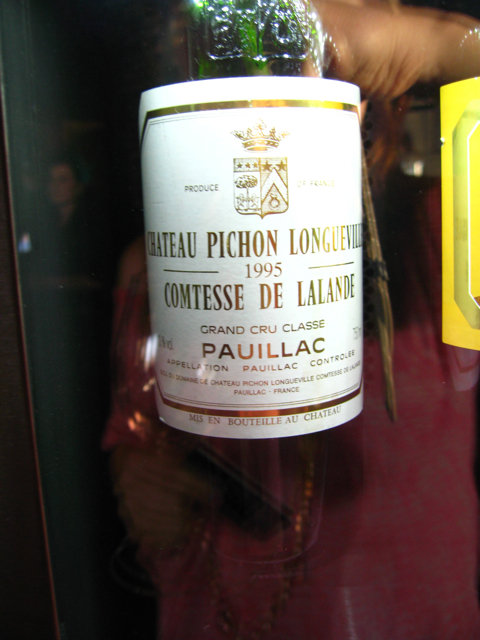 $333 dollars for a bottle of wine???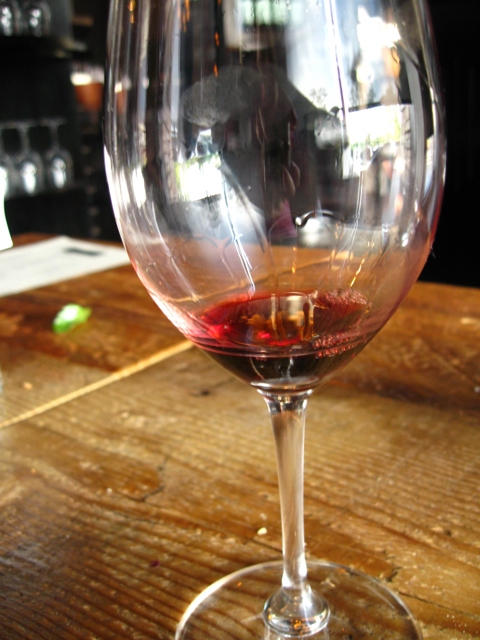 This is the amount of wine that three bucks will get you from a $333 bottle. I was so excited to try it! Sadly, it was a major letdown. It tasted smoky and bland, and wasn't even worth my three dollars! I wanted to put a sad-faced picture next, but at this point, I was pretty happy no matter what was happening…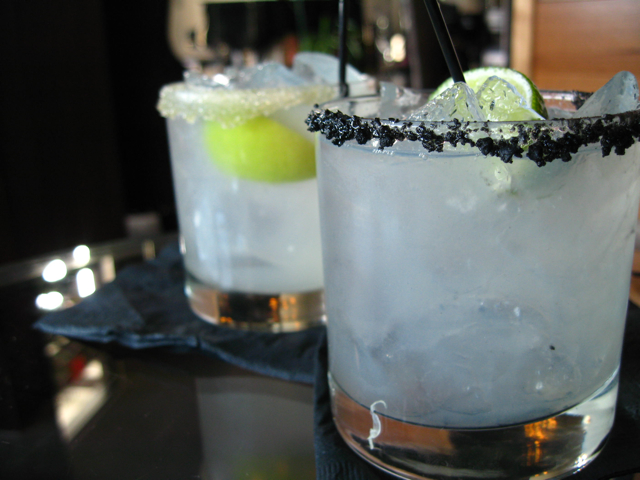 To make up for my disappointment, Chris jumped back behind the bar and made Allie and me these AMAZING margaritas with REAL lime juice! I got mine with a sugar rim (in the background) and Allie got hers with salt. This isn't just ANY kind of salt, in case you weren't tipped off by the inky black color – this is Kilauea Black Sea Salt from the active volcano Kilauea on the island of Molokai in Hawai'i. This salt is not like regular salt in any way! It's a soft, subtle salt with an earthy, smoky flavor. For the first time, I wished that I'd asked for a salt rim!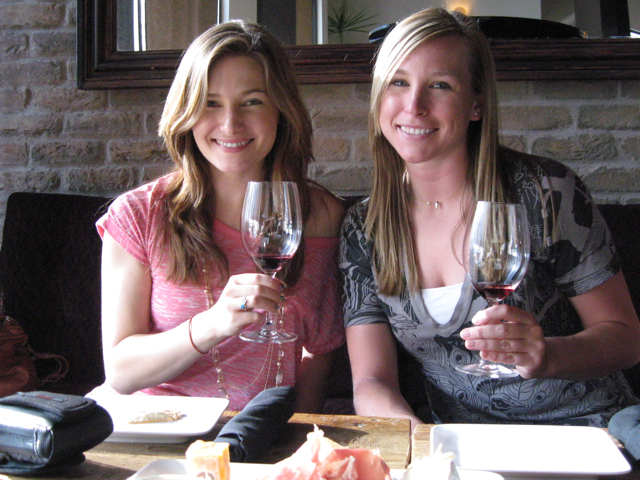 We spent almost four hours there, sipping fine wines, gorging on decadent panini and cheese plates, and chatting with the hilarious bartenders. One of said bartenders was checking out this jar: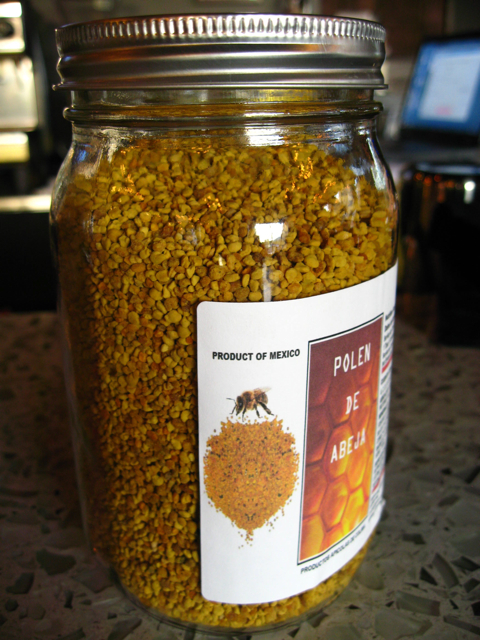 Bee pollen! He was kind enough to give us a sample of the floral, slightly sweet little pellets. The other bartenders gathered around to see what he was doing, to which he replied: "Oh, you know me: just pollinating the customers!"
Yeah, I'm just gonna end with that.