For the past few years we've celebrated Thanksgiving early with our family who lives in Awesometown (aka Valencia aka false advertising). Awesometown is not, in fact, awesome, but it's always wonderful to spend time with the relatives.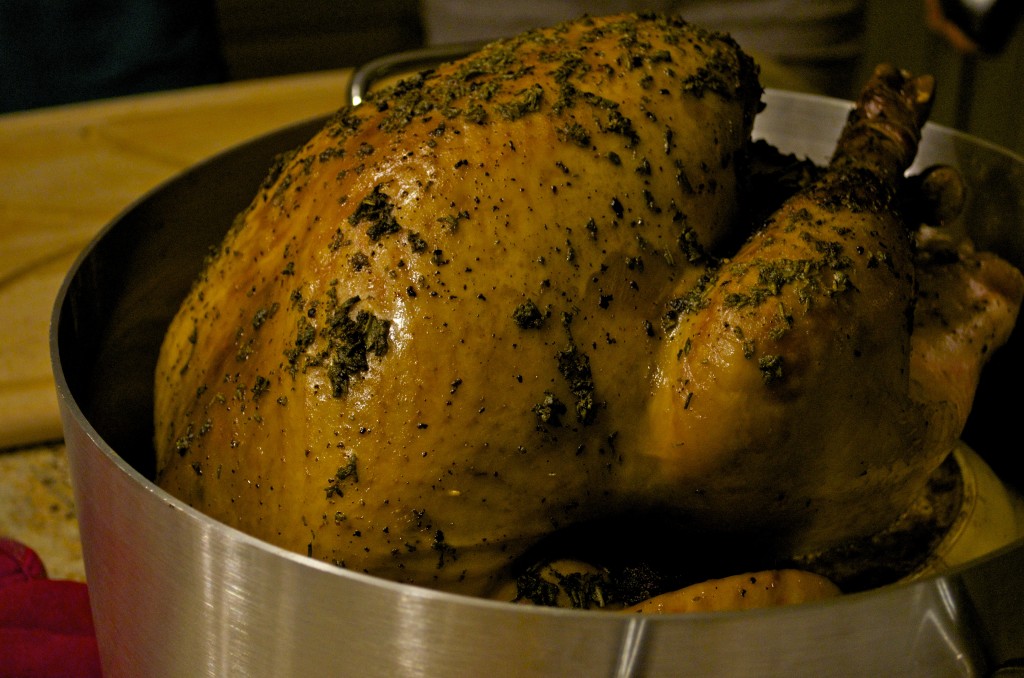 My uncle got a Big Green Egg for his birthday and we all get to reap the results. This turkey was smoked with apples, onions, white wine and thyme and was out of this world!
Unfortunately, pictures of my full plate were forgotten while I was consuming said full plate. I gorged. I loved. It was amazing. Allie and I, being the geniuses that we are, decided that doing some TRX after dinner and champagne was a good idea.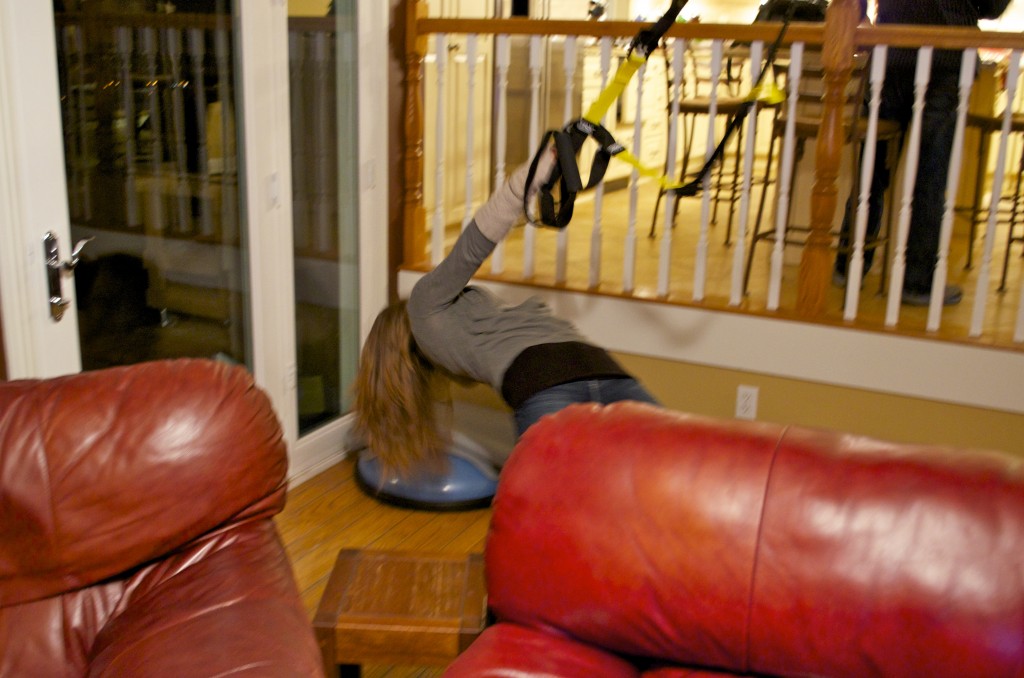 Hint: It wasn't.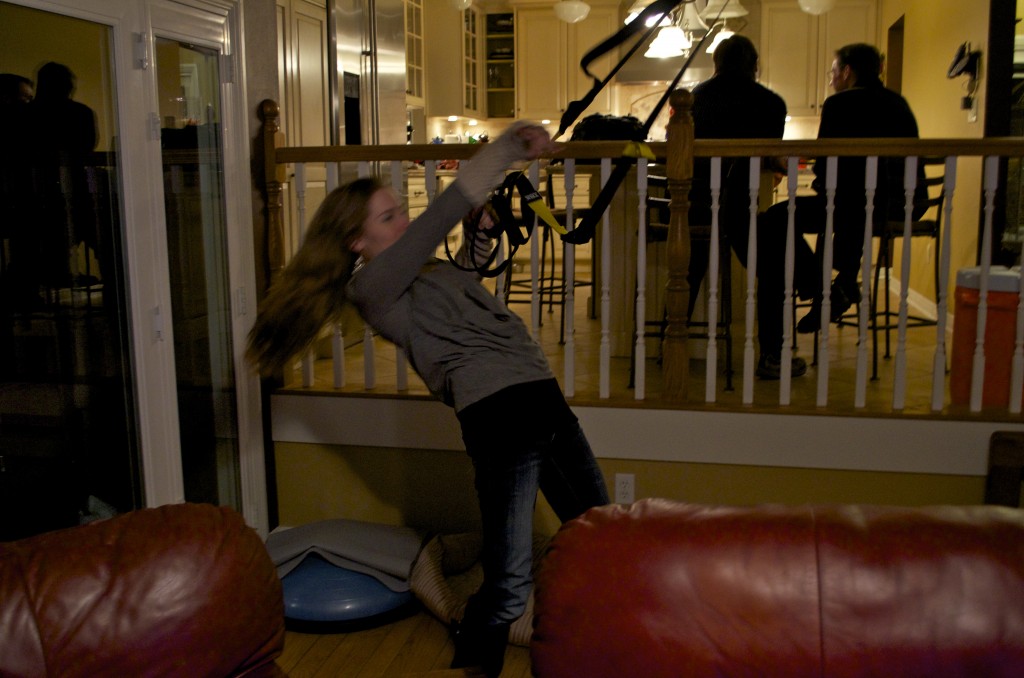 Allie taught me some "simple" moves. I woke up in the middle of the night with massive muscle spasms thanks to those "simple" moves.

In case you were unaware: It's a lot harder to do pushups when your feet are hanging in the slings of a TRX and you're laughing like crazy.
All of the other pictures will have to wait until Allie sends them over from her camera. These few sum up the night pretty well though, I must say. Today I hung out with my pops who I haven't seen in three weeks thanks to our crazy travel schedules. We bonded over the important things in life.

The first and last time I went to Anacapa Brewing was years ago, before I really understood or liked beer. I thought that there was something wrong with Anacapa's beers because they were all bitter. Bitter = bad??? Who was I???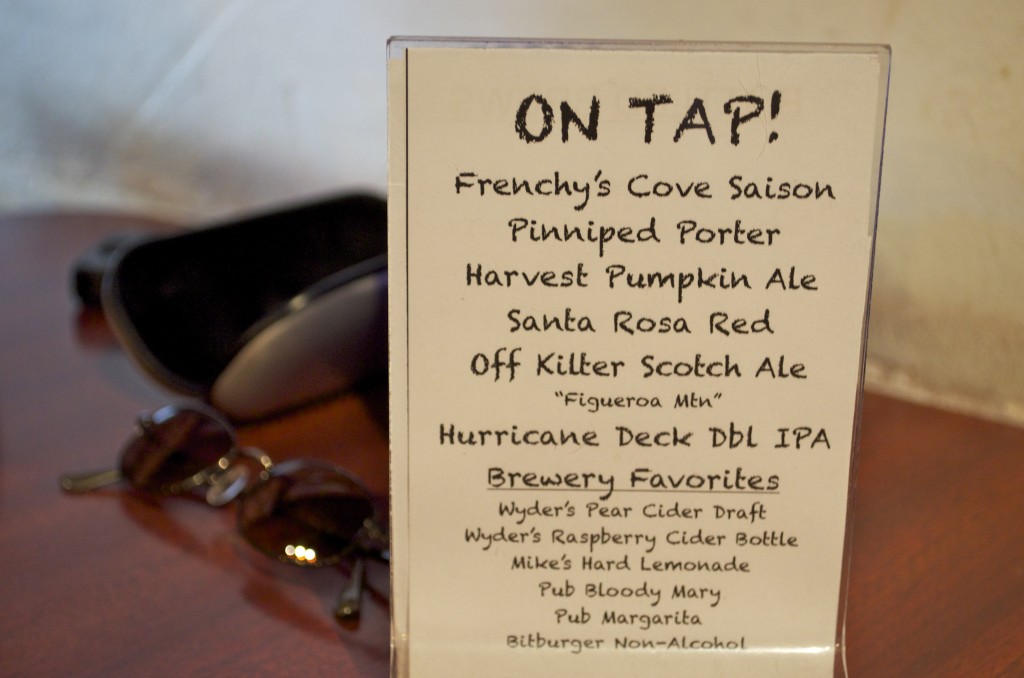 Turns out their beers are only 25-35 IBU. Definitely not too bitter. HOWEVER, they're still not very good… My favorite of the sampler platter was the Off Kilter Scotch but it wasn't distinct enough to make a lasting impression. The pumpkin was nicely spiced on the flavor, but since it's only a seasonal it won't be a go-to.
In other news, I'll be going down to San Diego tomorrey to pick up a keg washer and visit a few breweries, so I felt it necessary to bake some  foods that would sustain the brewer and myself on the long trip that may take up to three whole hours.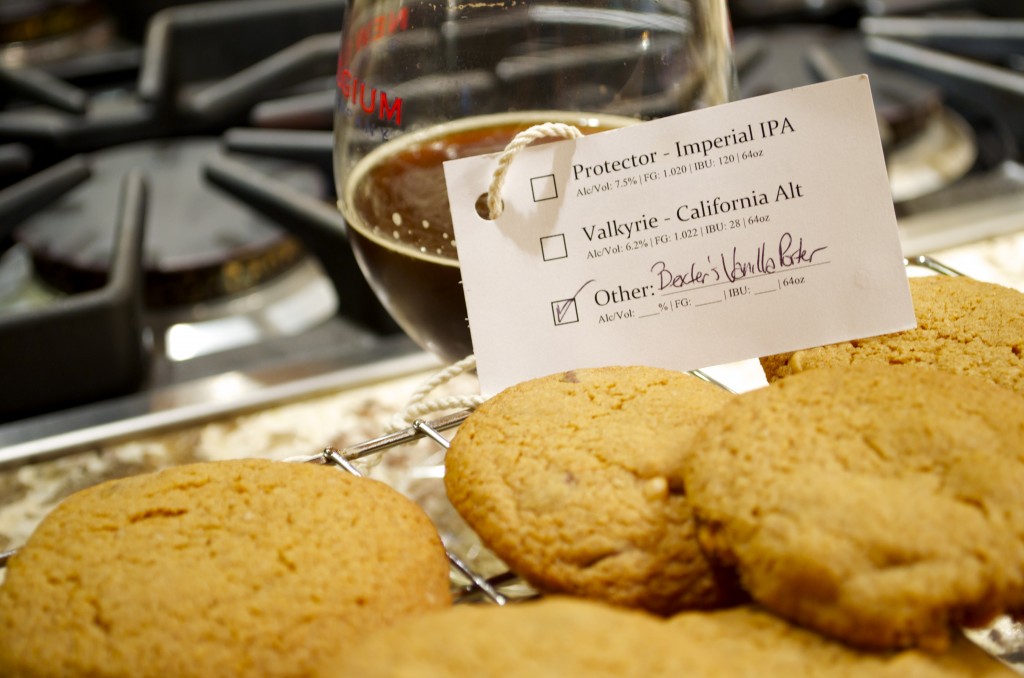 Chocolate/Peanut Butter Chip cookies (courtesy of Nestle Tollhouse – I'm lazy tonight). I had to test one to make sure it was edible and decided to pair it with a glass of my Vanilla Porter. PAIRING cookies with beer, unlike exercising after pre-Thanksgiving, was a brilliant idea.