Last night we had our monthly Ladies at Ladyface: The Fermentables and Comestibles Education and Tippling Society meeting at Ladyface Alehouse and Brasserie. With The Beer Chicks visiting and a White Elephant beer exchange, I was looking forward to a thrilling night.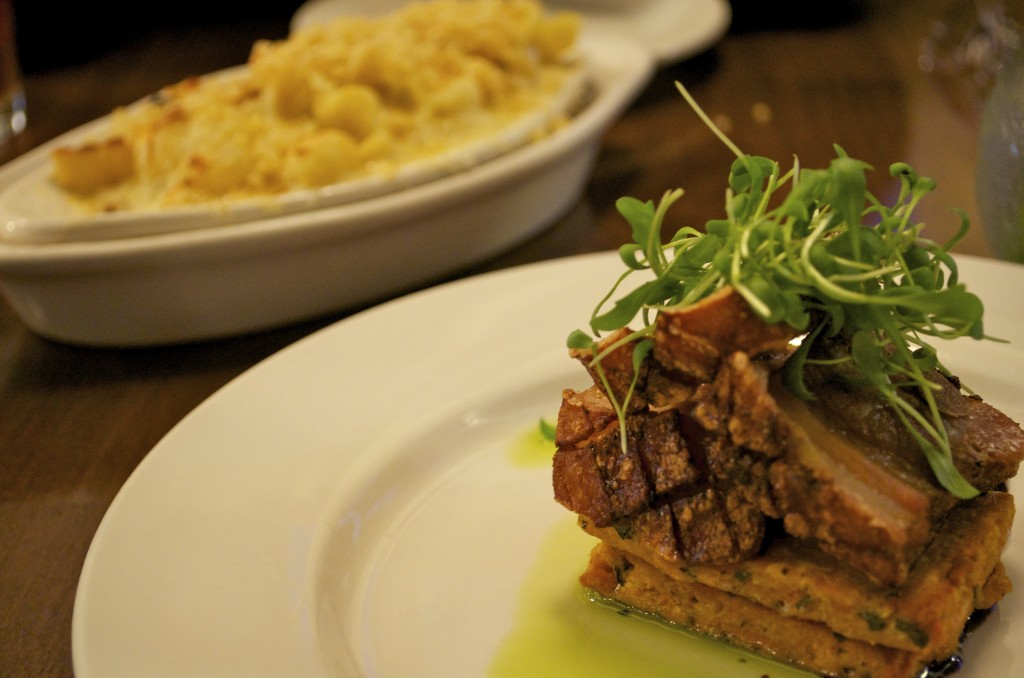 My mumsie and I arrived early and stuffed ourselves with pork belly served over sweet potato cakes and macaroni and cheese with bacon and jalapeño. The mac and cheese was to DIE for! Just spicy enough to give you the sniffles with bits of deliciously crunchy bacon sprinkled throughout and covered with a browned crust of potato chips. I paired that with Ladyface's Weizenbock and melted into my chair with happiness.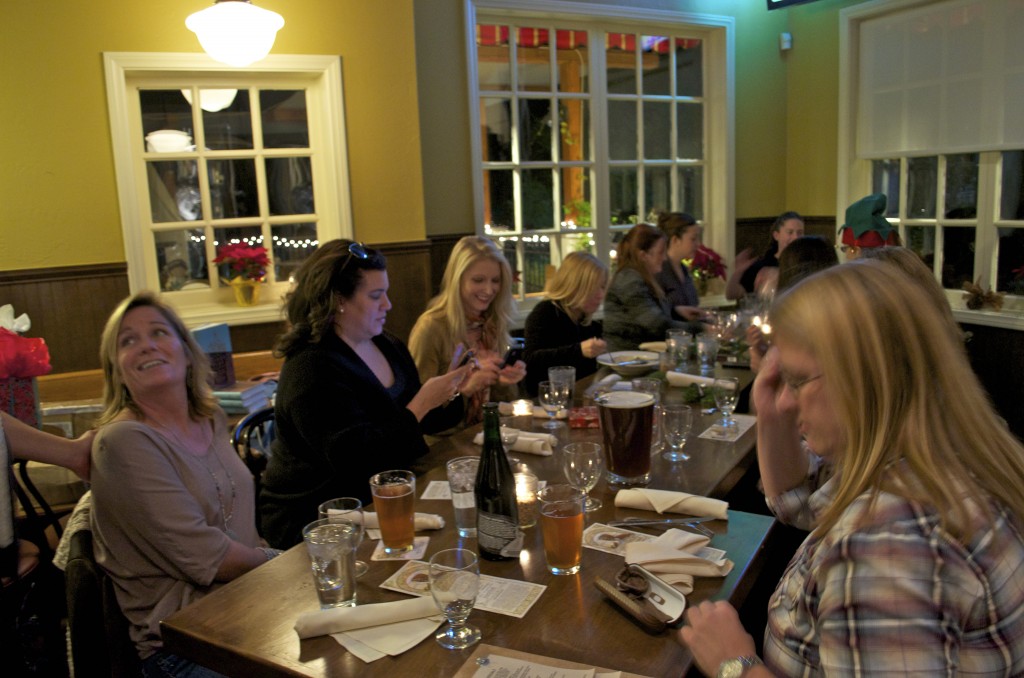 I had to peel myself away after a lovely and relaxing hour in order to join my fellow ladies.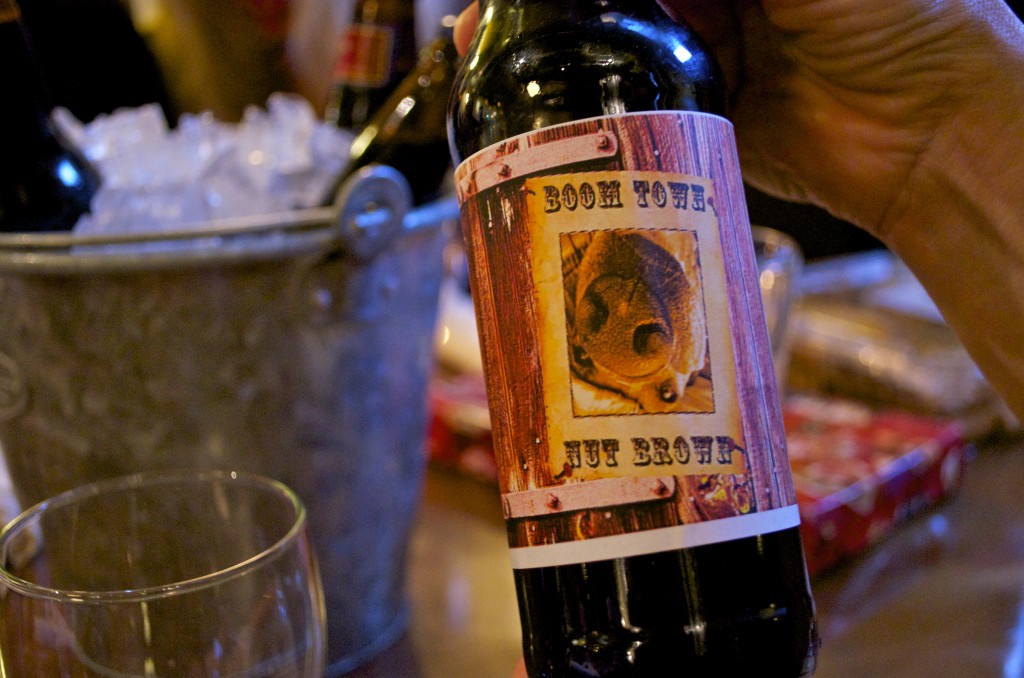 We started with a tasting of winter beers. Lise brought her nut brown with some wonderful labeling.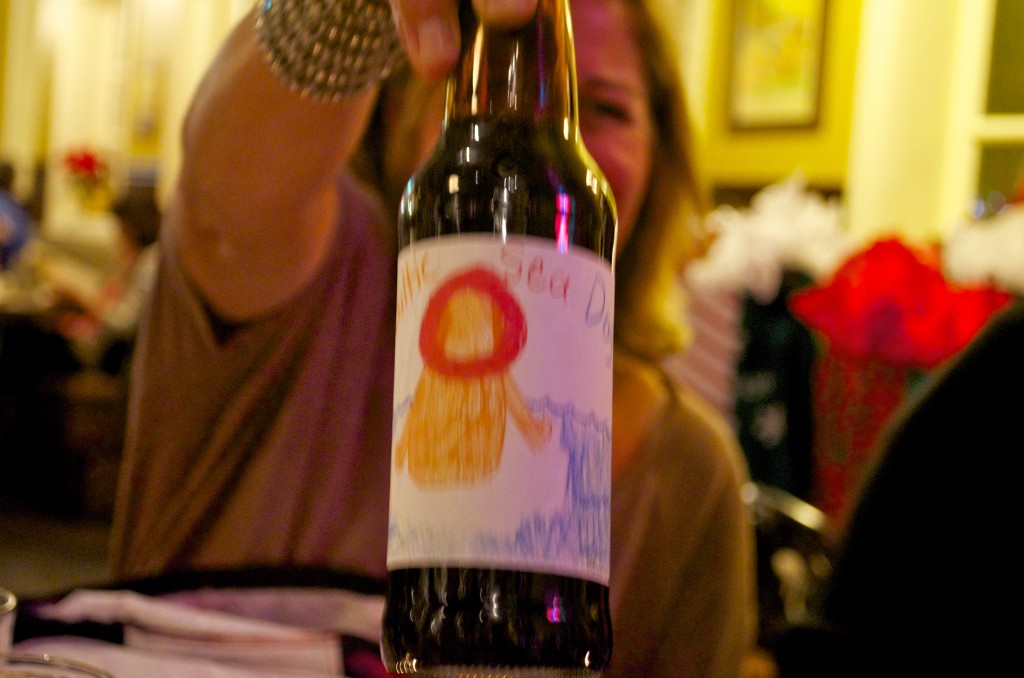 Her Baltic Sea Dog porter had even better labeling thanks to her 10 year-old niece who has a future career as a beer label designer.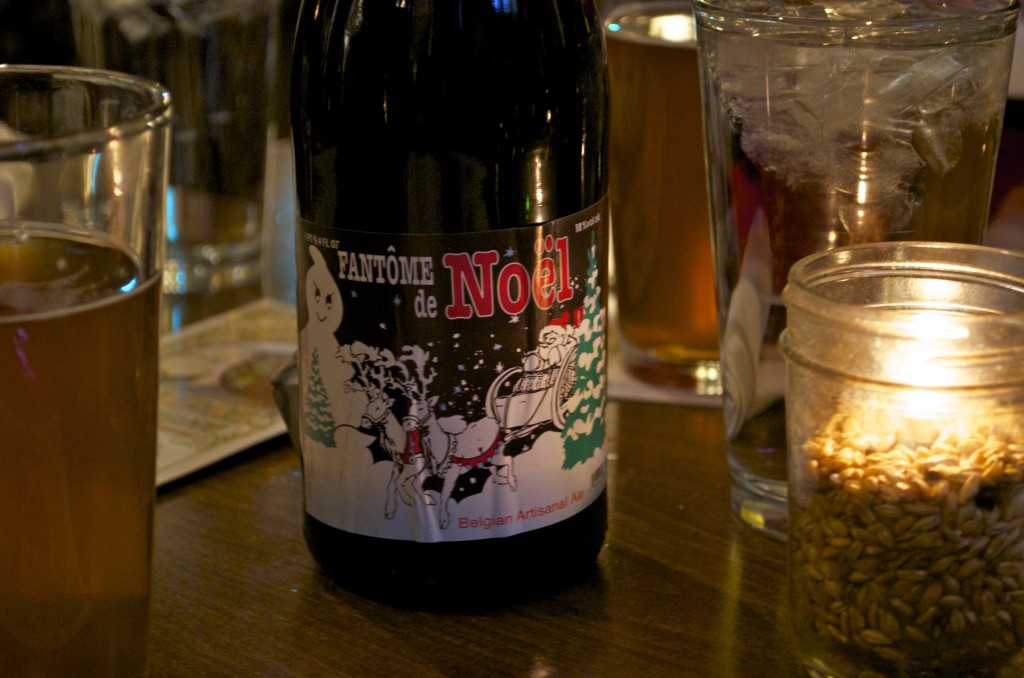 Cyrena treated us to their seasonal ale from the cellar: Fantôme De Noel, as well as a pitcher of La Trappistine to go around the table.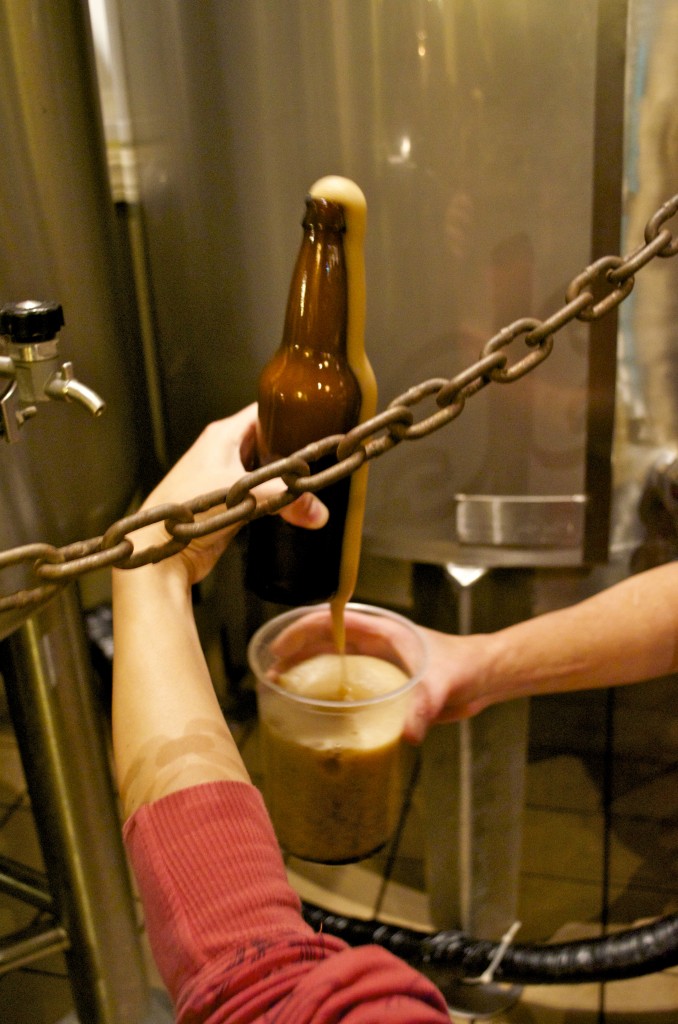 I brought a bottle of my Christmas Popper Vanilla Porter. I've named it that because I brewed it on purpose so it would just "pop" out of the bottle in a celebratory way. It comes with its own personalized bucket, as I also planned. I'm sticking with that explanation.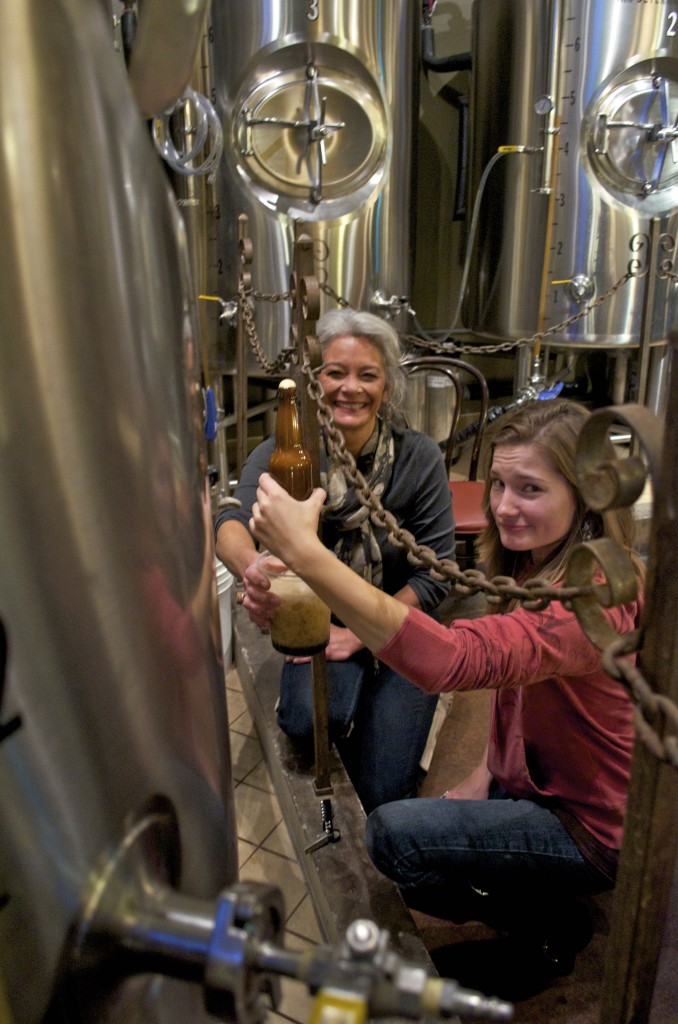 I was thrilled with the outcome. It's exactly what I had in mind when I made it.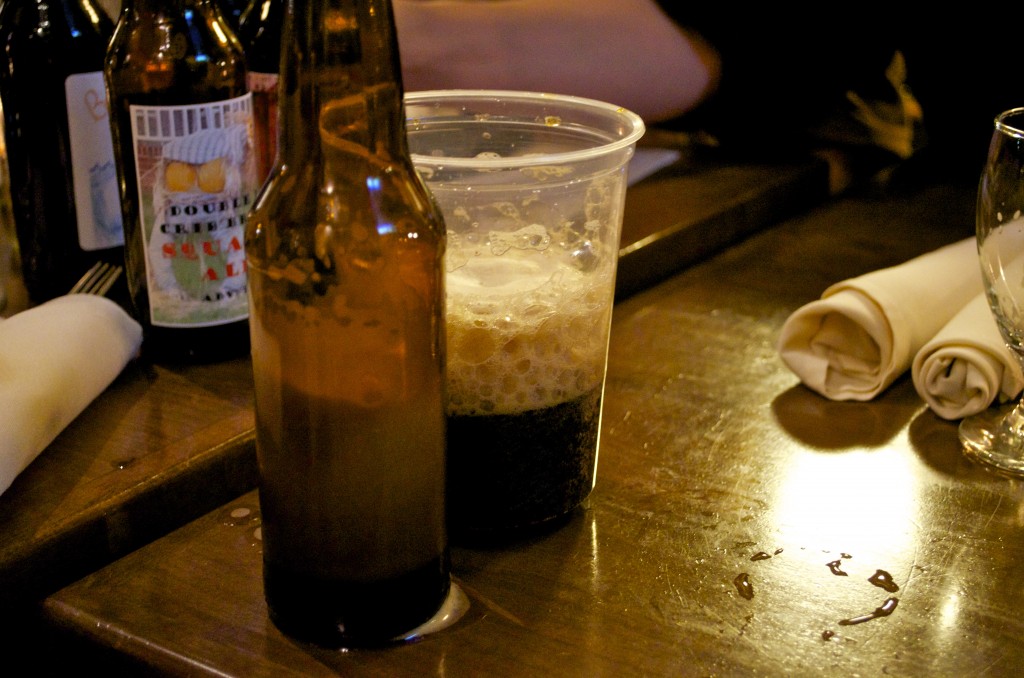 Everyone seemed to enjoy the festivity of the beer as well as the taste! Win win!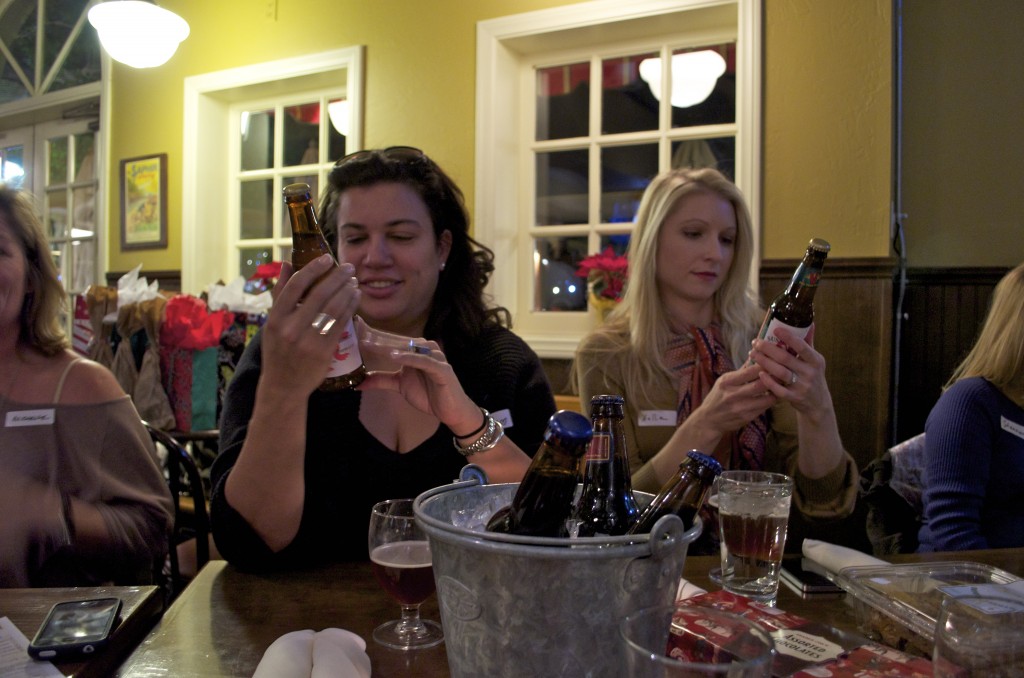 The Beer Chicks, Christina Perozzi and Hallie Beaune, were in attendance last night and participated in our White Elephant beer swap. They'd actually heard of/read my blog! Internal happiness spaz-out may have occurred… We had a good three hours of chatting about beer, life, bottle shops, brewing processes and everything in between. I walked away with two wonderful things: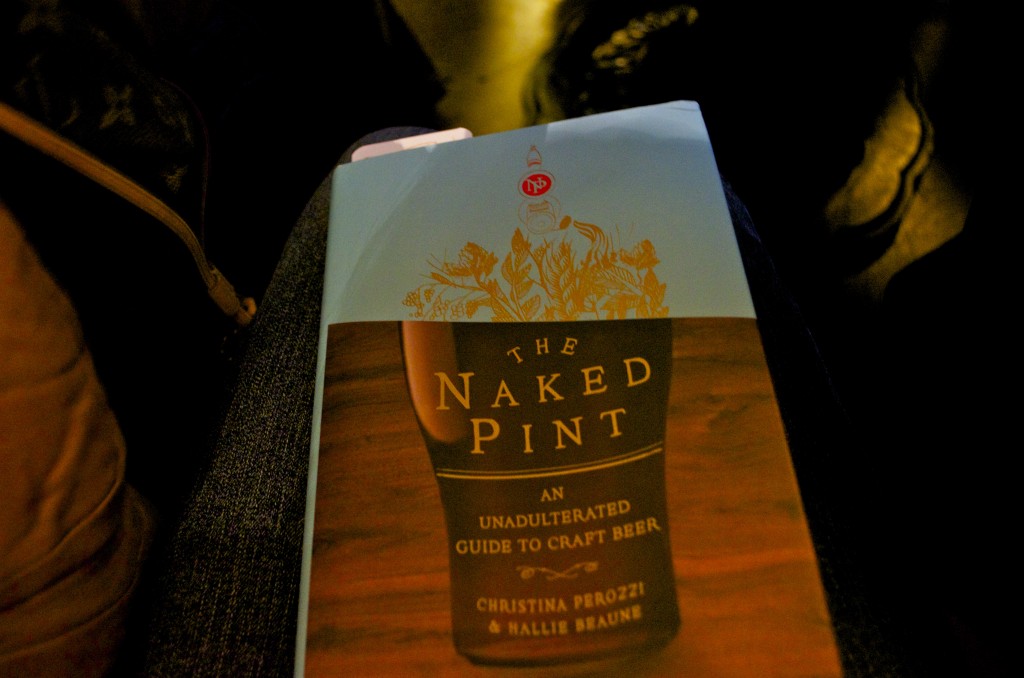 An autographed book: The Naked Pint!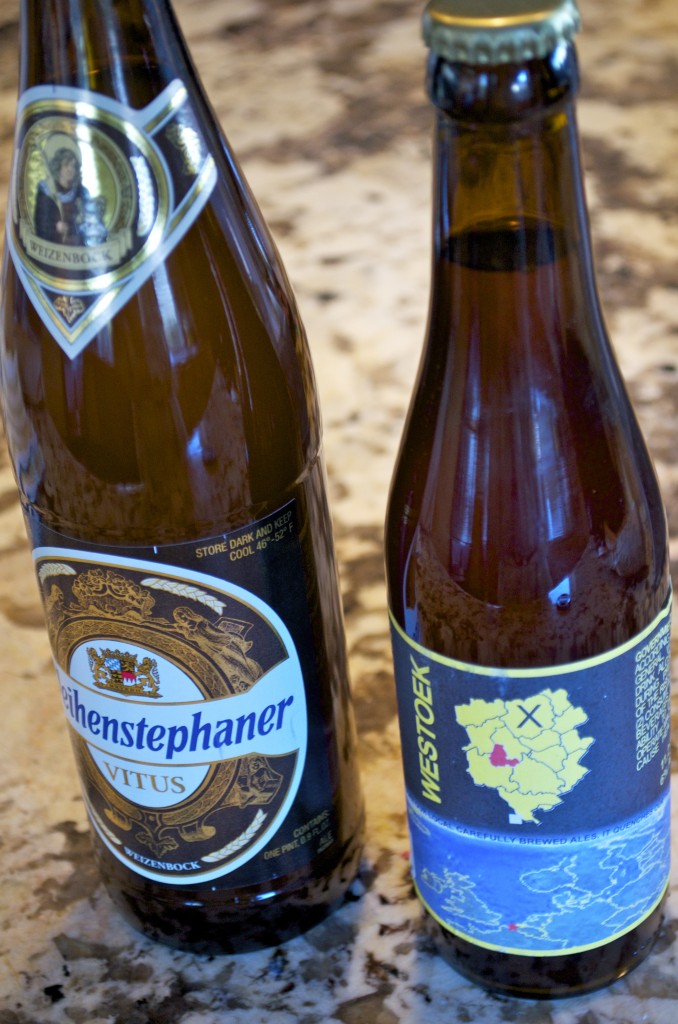 The Weihenstephaner Vitus was my draw – from the oldest brewery in the world! My mumsie got the Westoek X, which she will be sharing I'm sure.
It was the perfect way to really begin the holiday season! Bring on the lovely malts!