Remember how I mentioned that I've been dreaming about that Toppers pizza? I know I had it only two nights ago, but I wanted NEEDED it again!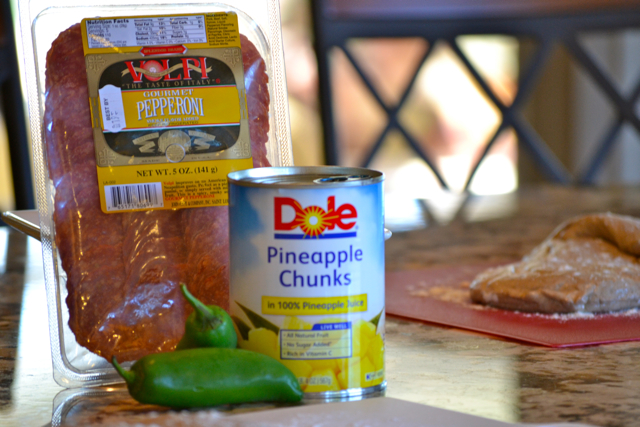 Homestyle! Thank you, Trader Joe's, for your whole wheat pizza crust and pizza sauce. You make my life easy. I love you.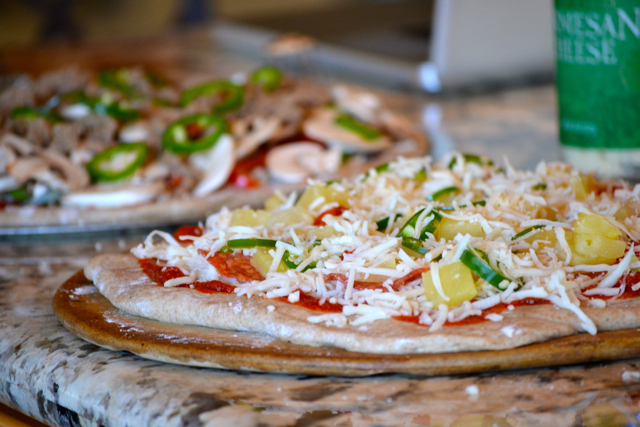 Pepperoni, jalapenos (a few (or a ton of) seeds included), pineapple, cheese, more cheese, just a touch more cheese…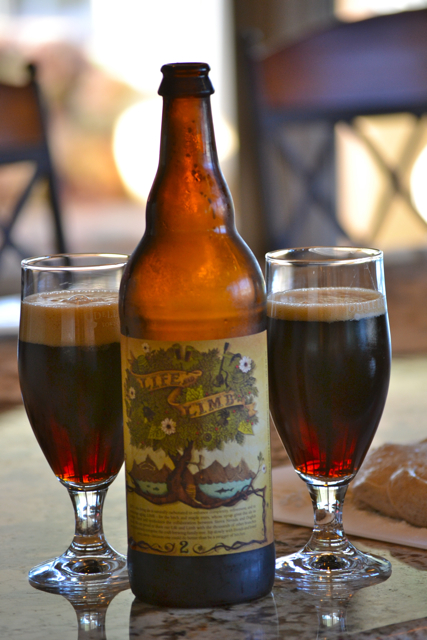 It took about twenty minutes to cook. I could've sat around twiddling my thumbs, but I decided this would be a better way to spend my time. LOVE this beer! I'm going to pick up another one and try aging it!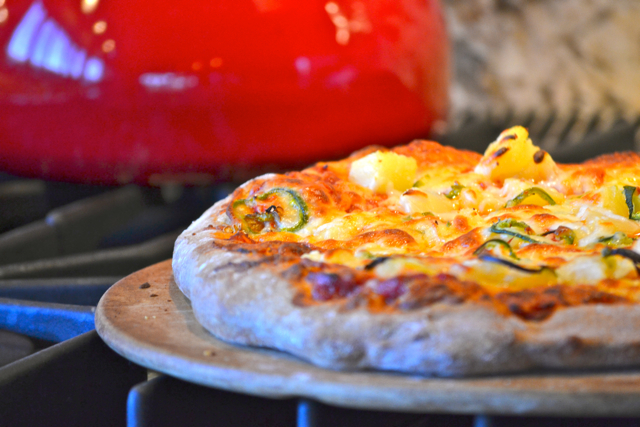 Oh. Yes.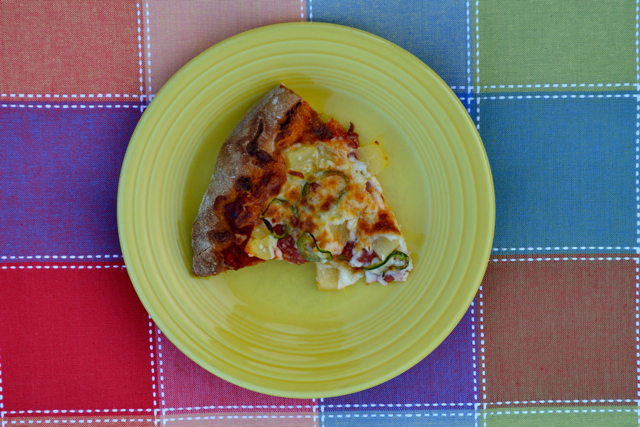 Pizza just isn't good if it doesn't make your eyes water and your nose run. So deliciously spicy!
On another note – tomorrow is brew day at Enegren Brewing! My attempt at weaseling into the brewery worked! I'll be helping pour in the tap room and documenting the brew process for a wonderfully mashy, boozy post. I thought that making my Oatmeal Stout Brownies with Caramelized Bacon would be a good tradition to start for brew days. This time though, I cheated…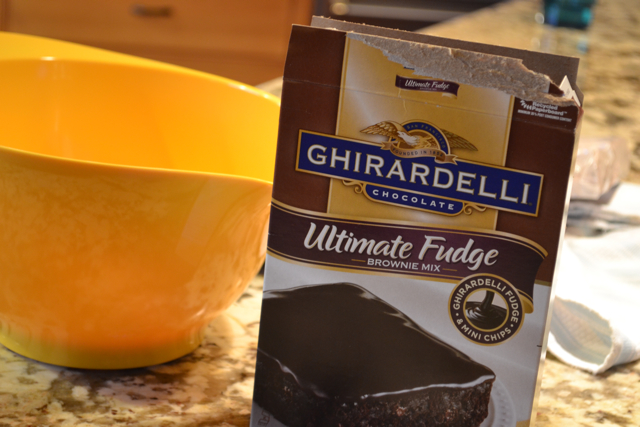 Please forgive me!
I used the mix, one egg, 1/4 cup of vegetable oil and 1/3 cup of Stockyard Oatmeal Stout. I decided to throw some of the caramelized bacon INTO the brownies, as well as on top, and weaved a little fudge ripple throughout.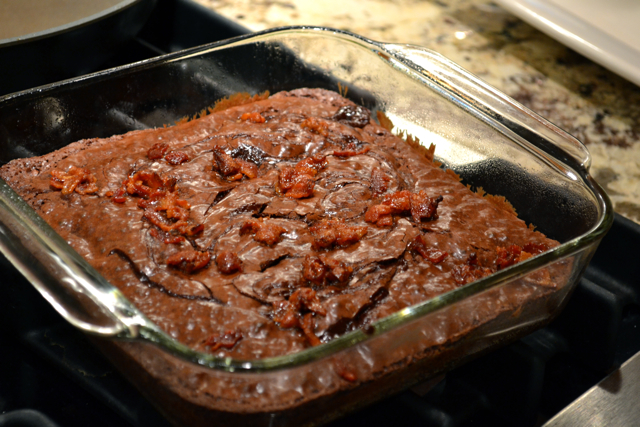 I'm pretty sure I'll be forgiven for taking the easy way out… We'll find out tomorrey!
Brew day starts at 5am. I now have 4 hours and 56 minutes to sleep. But really, who's counting?