Lobsta.

The lobsta cookout we had was absolutely incredible and ridiculous.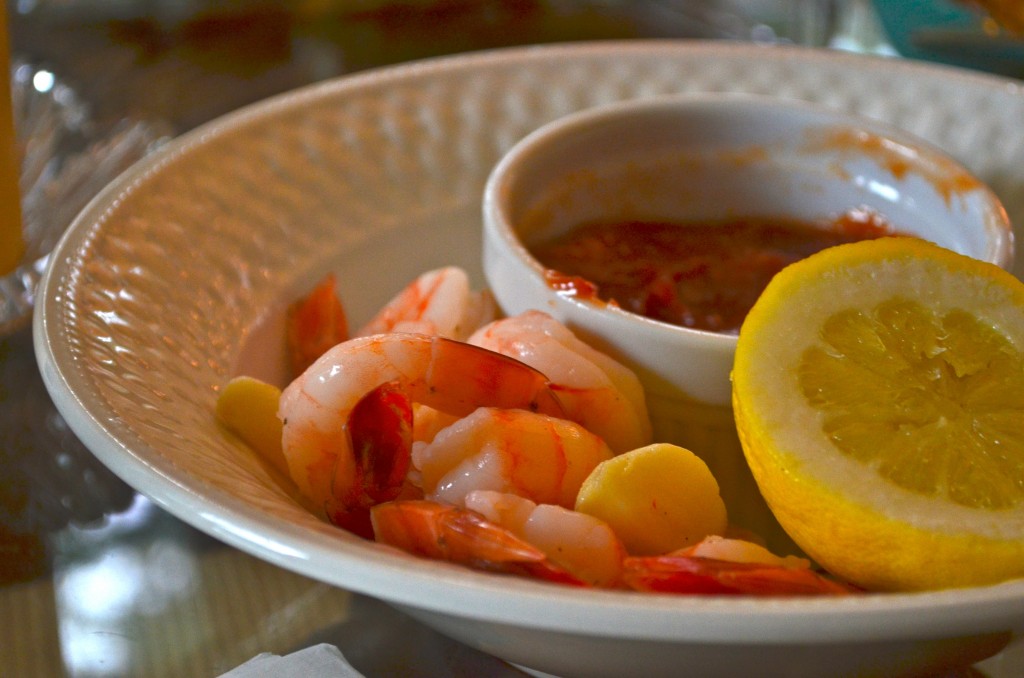 We started (and ended) the night with seafood. Fresh shrimp and homemade cocktail sauce drizzled with lemon. This was the sweetest, freshest shrimp I've ever had the good luck to come by.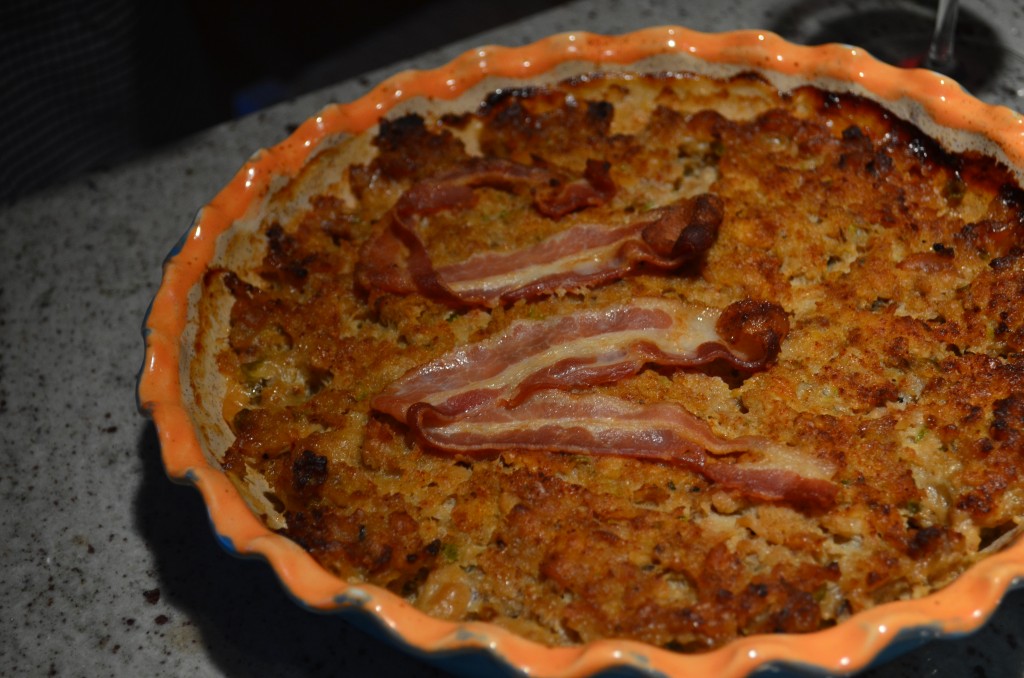 The next course was something I've absolutely never had before and would never have thought to try. Clam pie. I had some just to be polite and was surprised to find out that I actually enjoyed it! The massive amounts of butter, bread crumbs and bacon topping might be one of the reasons I liked it so.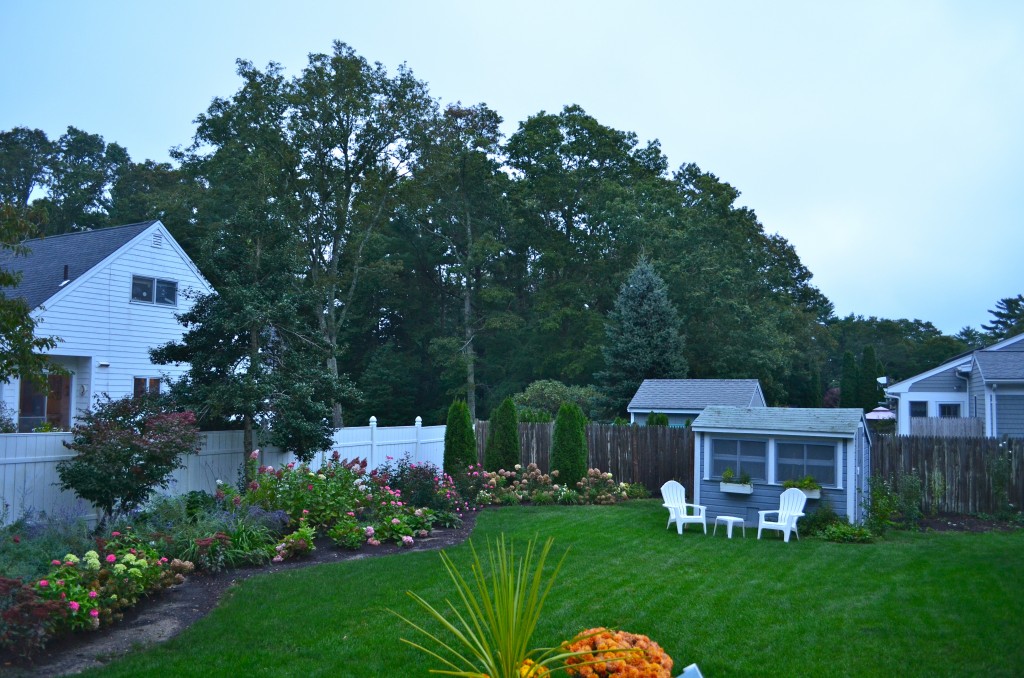 It was a blustery evening, but luckily the rain had let up for a few hours so we were able to cook outdoors.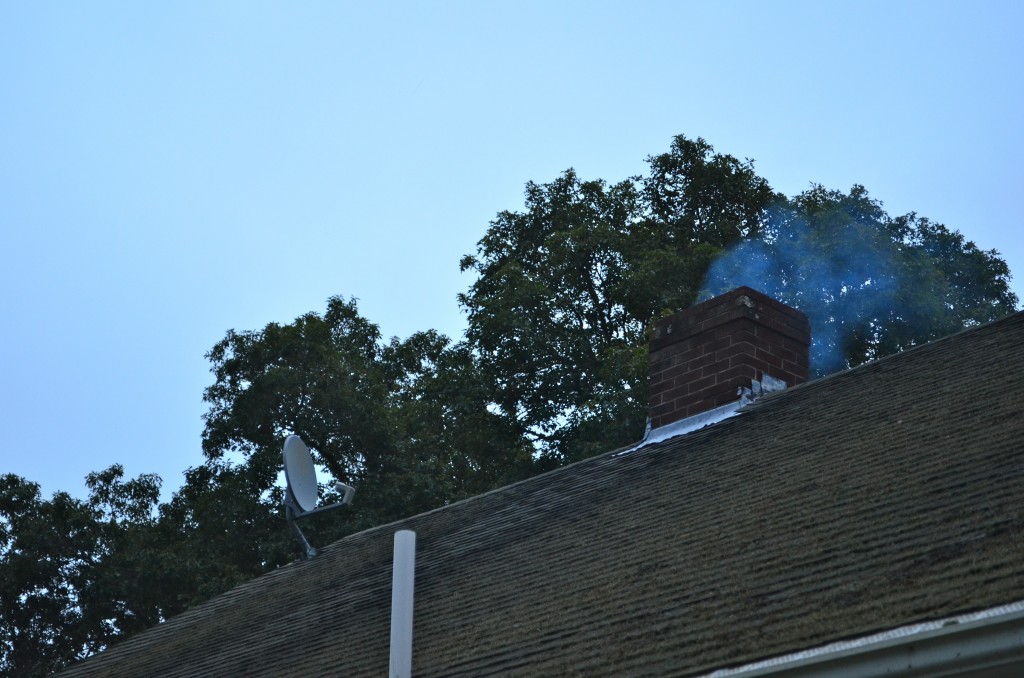 It was cold enough that the fireplace spent the evening crackling away in a feeble attempt to thaw my freezing hands. I wasn't in a sharing mood so everyone else froze.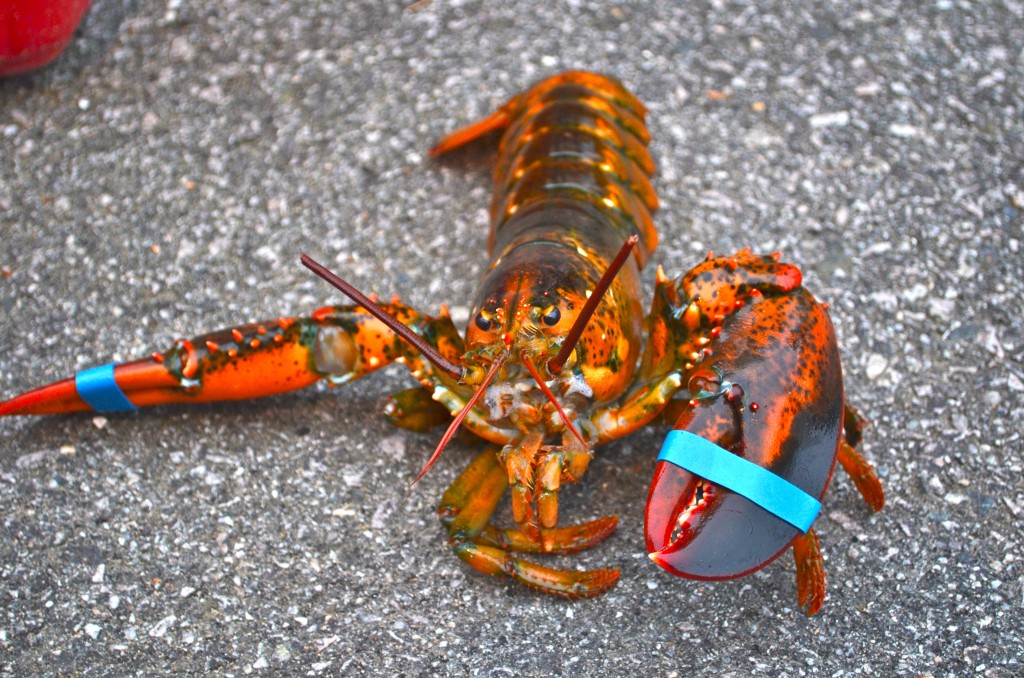 Then the massacre began. Believe it or not I'd never tried lobster before, excepting some tempura lobster wrapped up in a sushi roll.

For a group of eight, there were twenty lobstas. TWENTY! I wasn't sure if I would even like lobsta, which was daunting enough in itself. If I hated it could I pull it off acting like I really did enjoy it to be polite?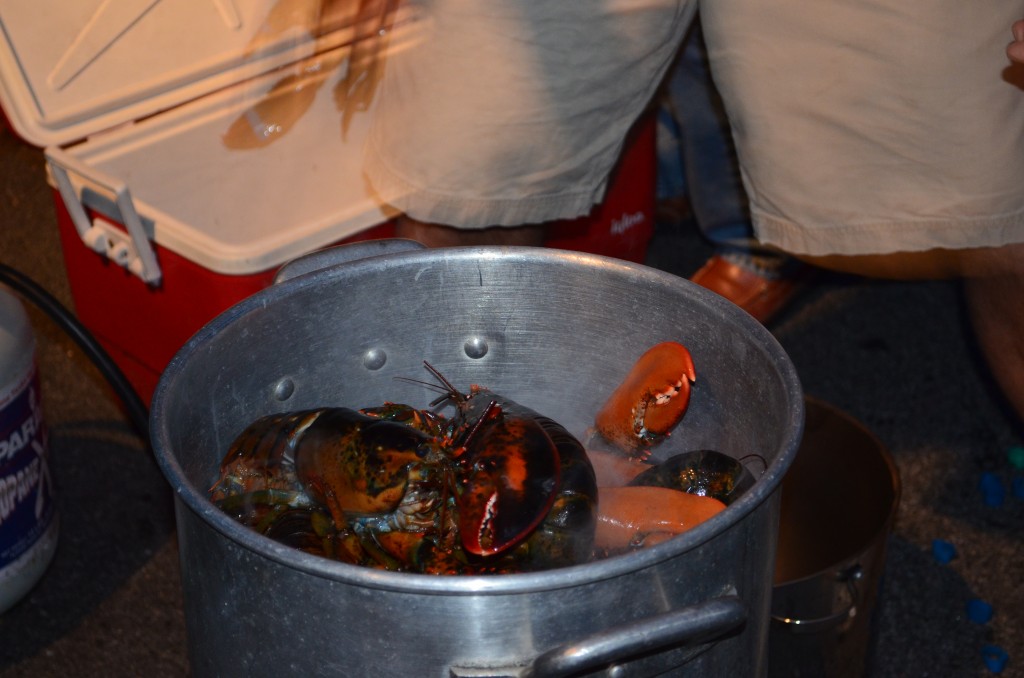 We removed the bands from the lobsta claws as they tried to remove our fingers at the same time and put them all in a giant pot of boiling water.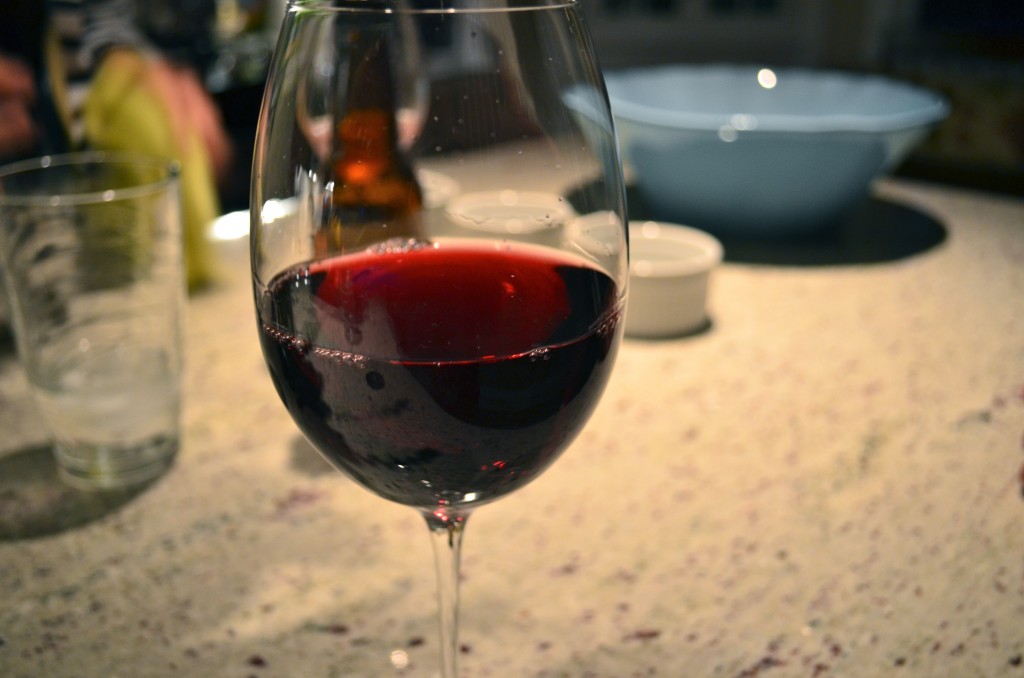 To distract ourselves from the horrors that were occurring outside, we poured some zinfandel and shared platitudes of guilt.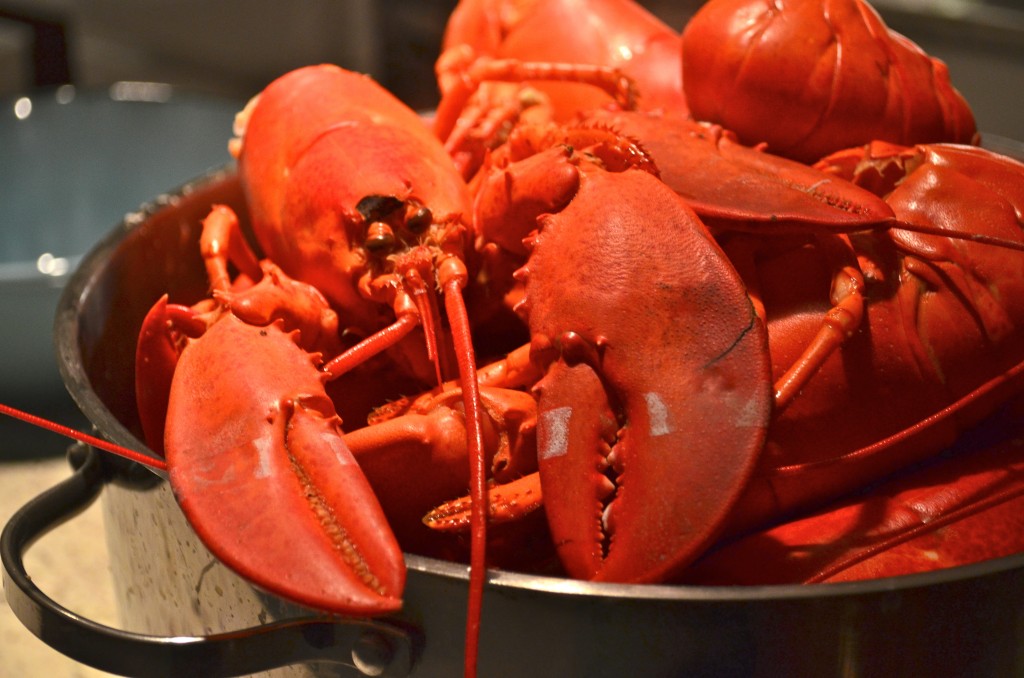 Fifteen minutes later, the lobstas entered the kitchen and graced our plates.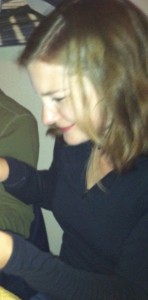 This was my expression the entire night as I tried to figure out how to crack, extract and consume the lobsta. It took me about an hour to figure it out, plus a lot of help from those sitting next to me, but believe it or not I actually liked it! I honestly didn't think I would, and judging by that picture, I'm not sure anyone in the room believed me when I said I did…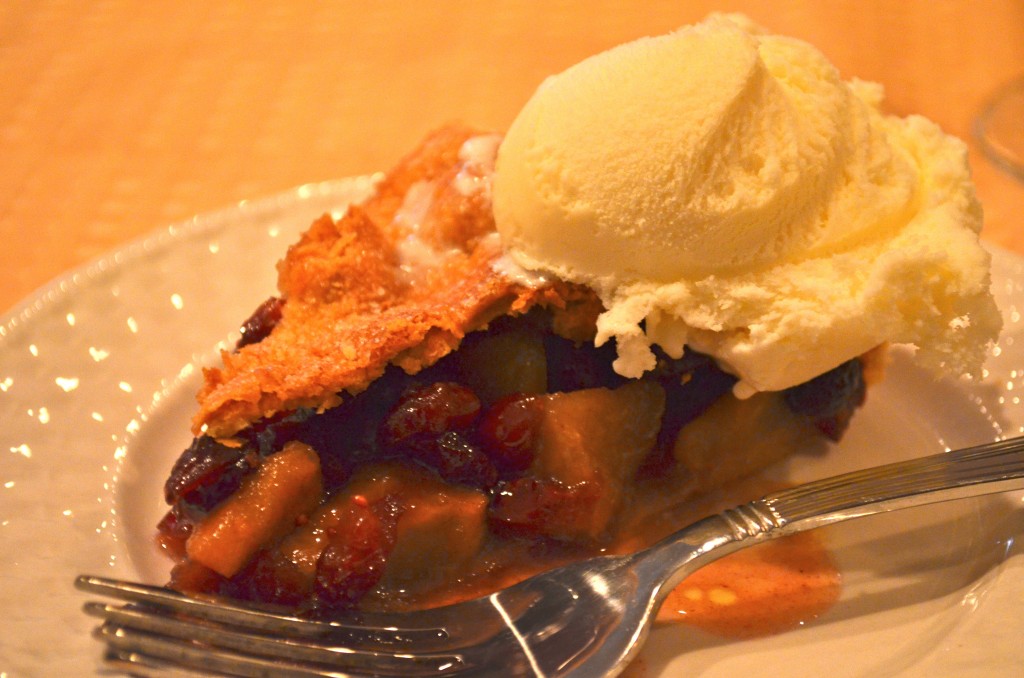 We rounded out the meal with fresh apple and cranberry pie. To say I was stuffed is a massive understatement. I fell into a shellfish-induced food coma for another hour before I finally rolled into bed.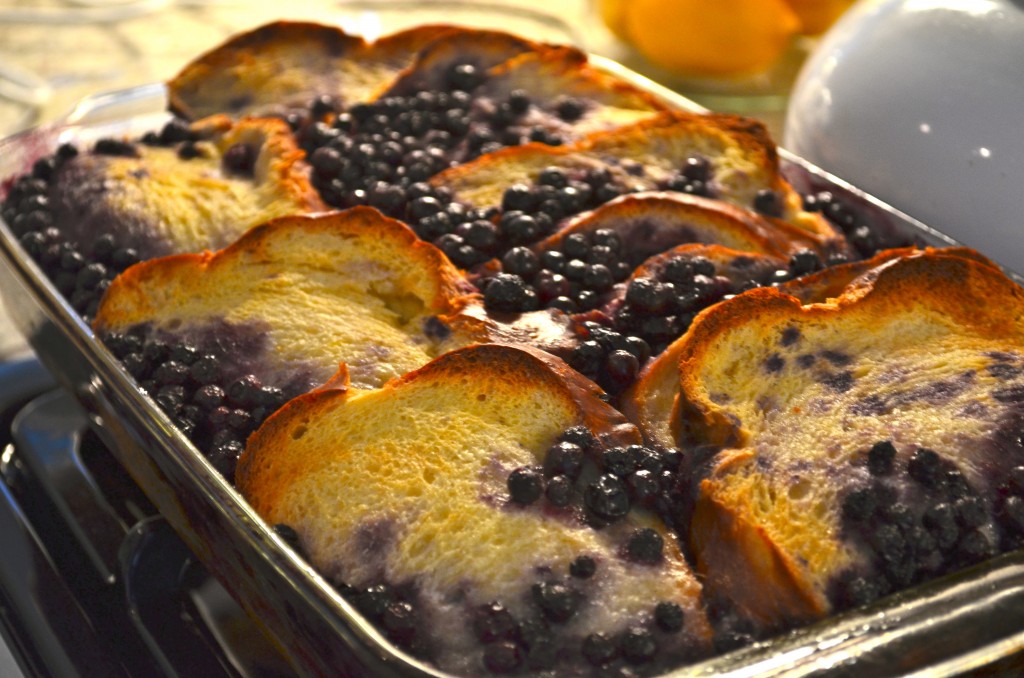 Kathy made a baked french toast casserole for breakfast the next morning. Made with fresh challah bread and blueberries, this sweet bread pudding was a perfect lobsta-hangover cure.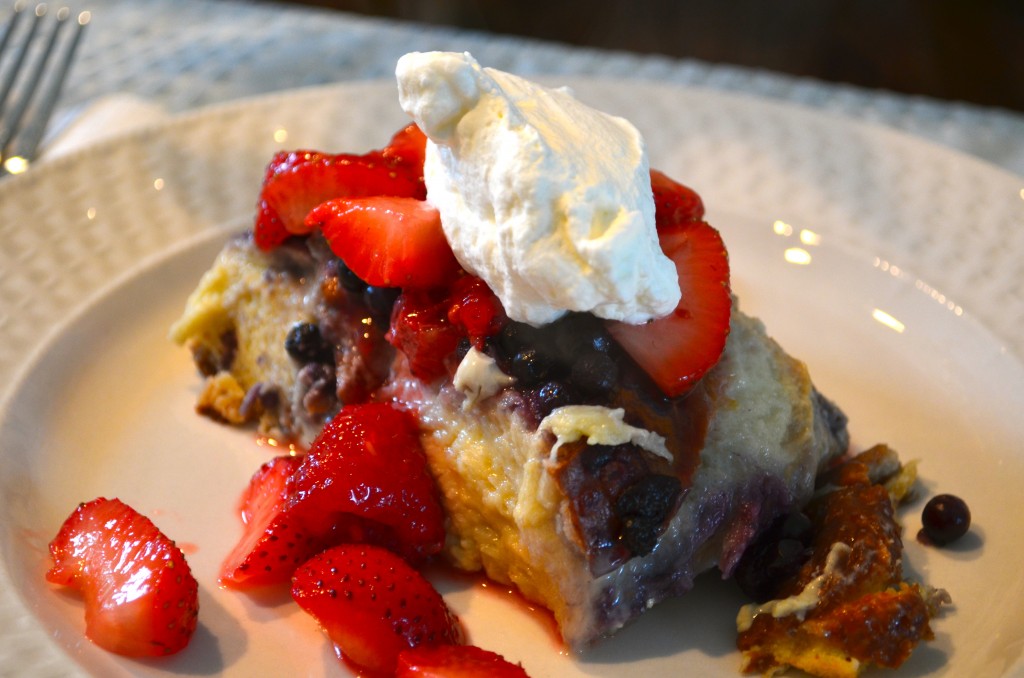 Perhaps this will be an addition to my traditional savory bread pudding we make for Christmas! Please note I said addition, not substitution.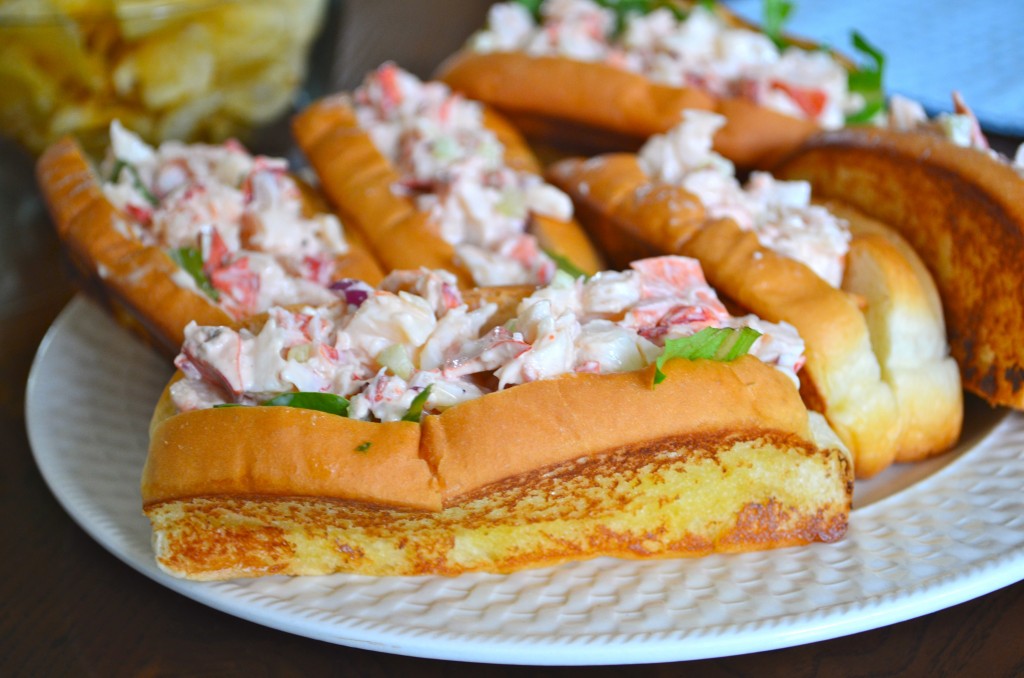 Lunch was lobsta rolls made with the six leftover lobstas we were unable to consume the night before. These were much easier to eat and just as, if not more, delicious as regular lobsta! I'd like to add – these New England style hot dog buns with flat sides rock my world. Why are they not made in California??

Commander Matt and I had to book it back to the airport to catch our flight back. We took a detour and stopped by the oldest restaurant in America, Union Oyster House.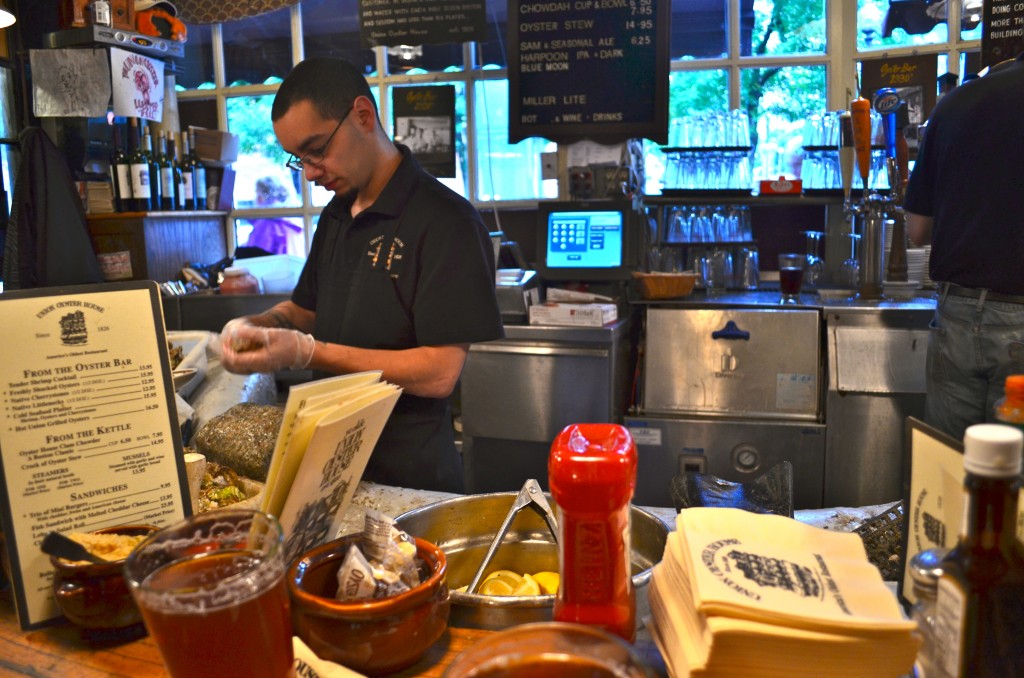 We waited for about twenty minutes in order to be able to sit at the original bar. It was well worth the wait.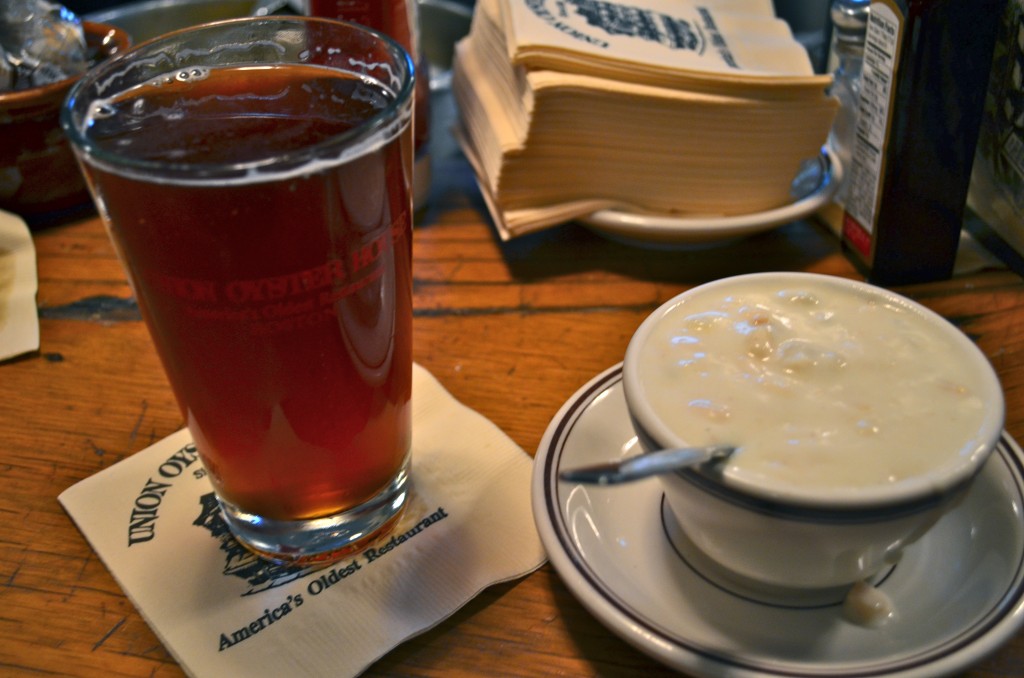 I got a cup of the clam chowder and a pint of Sam Adams Colonial Ale, brewed specifically for this restaurant. When in Boston, drink as the Bostonians do! Love the local brews!
We finally got the rental car returned…just in time to get a text from American Airlines saying our flight had been delayed. Three times. Our evening was spent at the airport bars enjoying a few local beers and watching as each delay was extended.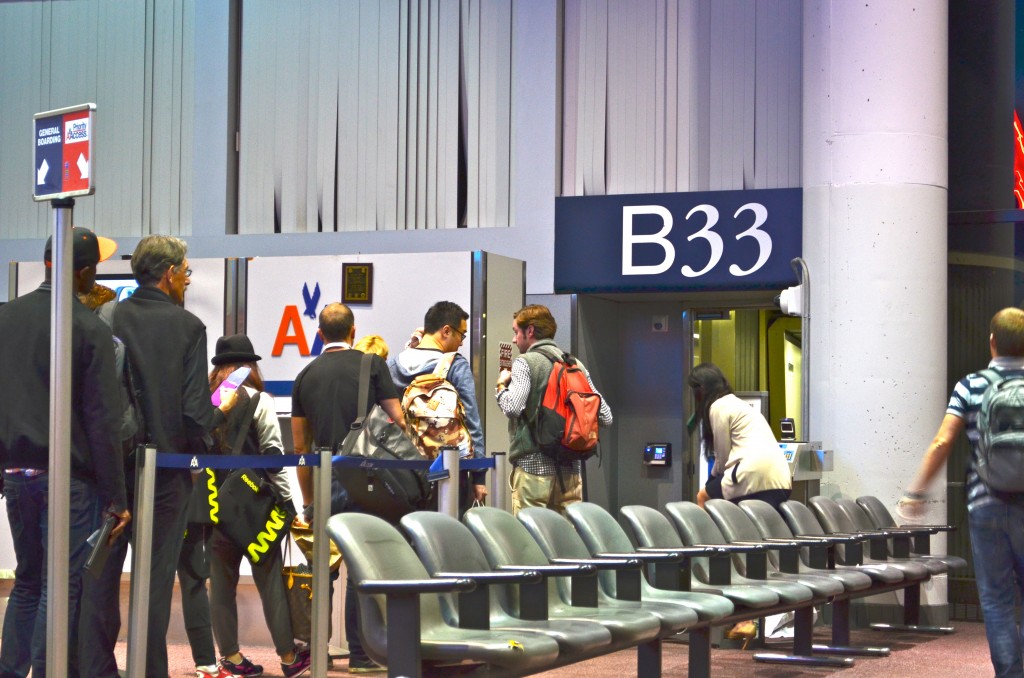 When they finally began boarding the plane the ticket checker insisted that everyone make sure their carry-ons were to the designated size. This poor woman got her suitcase to fit…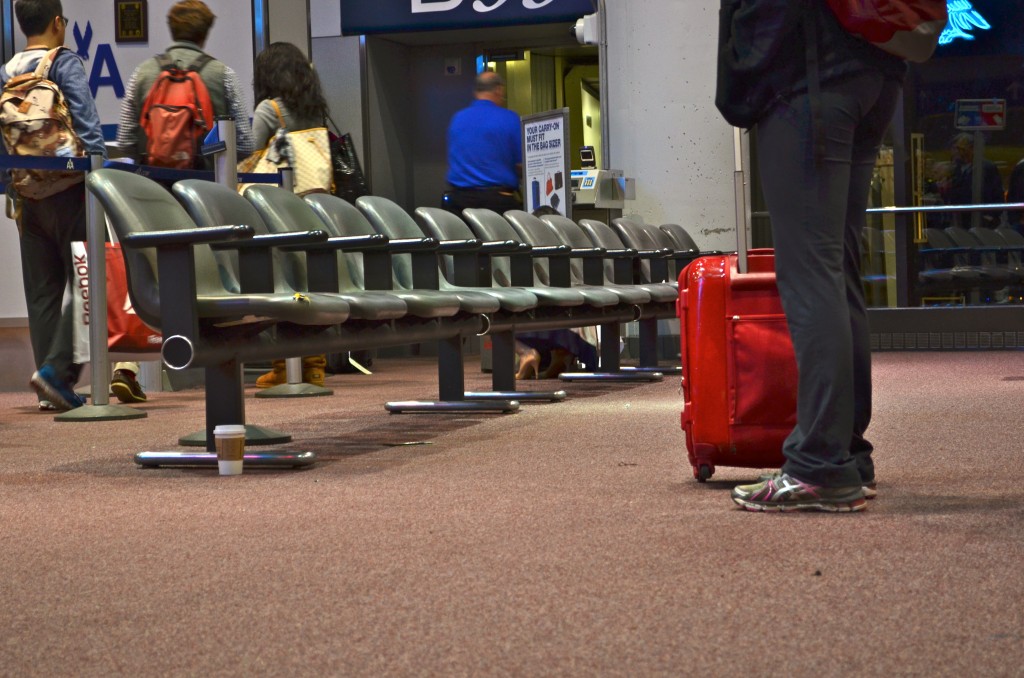 …and then spent the next twenty minutes attempting to remove it from its confines. We slipped quietly on board for a sleepless flight back to Los Angeles.
I went to my first day at my new job with two hours of sleep, a brutal cold that still hasn't departed and credit fraud, but I wouldn't trade the trip for anything! Except maybe a longer visit…