Read about the previous visits: Hess Brewing, Ballast Point, Stone Brewing Company and Bistro.
Our final stop for the San Diego trip was at Iron Fist Brewing Company – another place that wasn't open on Tuesdays, but allowed us in to check it out.

Iron Fist is located in a relatively large facility and has done incredibly well with distribution, especially considering it's just over a year old. If you're lucky enough to live in Southern California or Hawaii, their delicious brews can be found there!

One of the owners/brewers gave us a tour of the place and we got to try some beer straight from the fermentor.

They'd recently made a beer called Martial Law: a Belgian Strong Ale with cognac soaked oak chips and sour cherries thrown straight into the fermentor. On tap, this is absolutely delightful! It's always nice to try something that's completely out of the ordinary, especially when it works out so well!
We also got a chance to try some Velvet Glove (my dad's personal favorite) on nitro!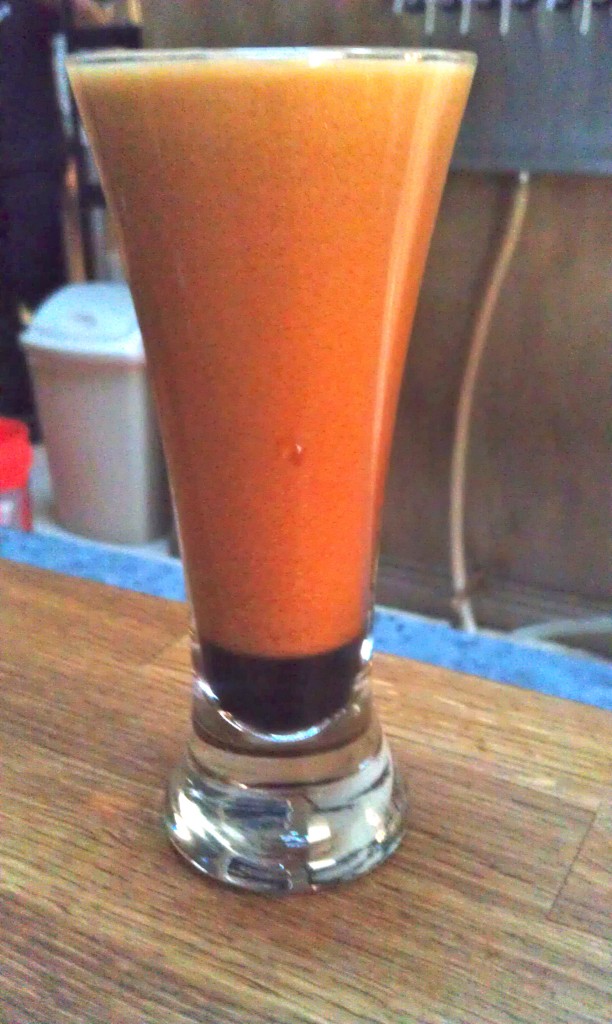 I was hoping for a growler of this, but as you can see from the simple taster above it didn't work out… Nitro + growler does not work. Sadness. I got a growler of the regular Velvet Glove instead.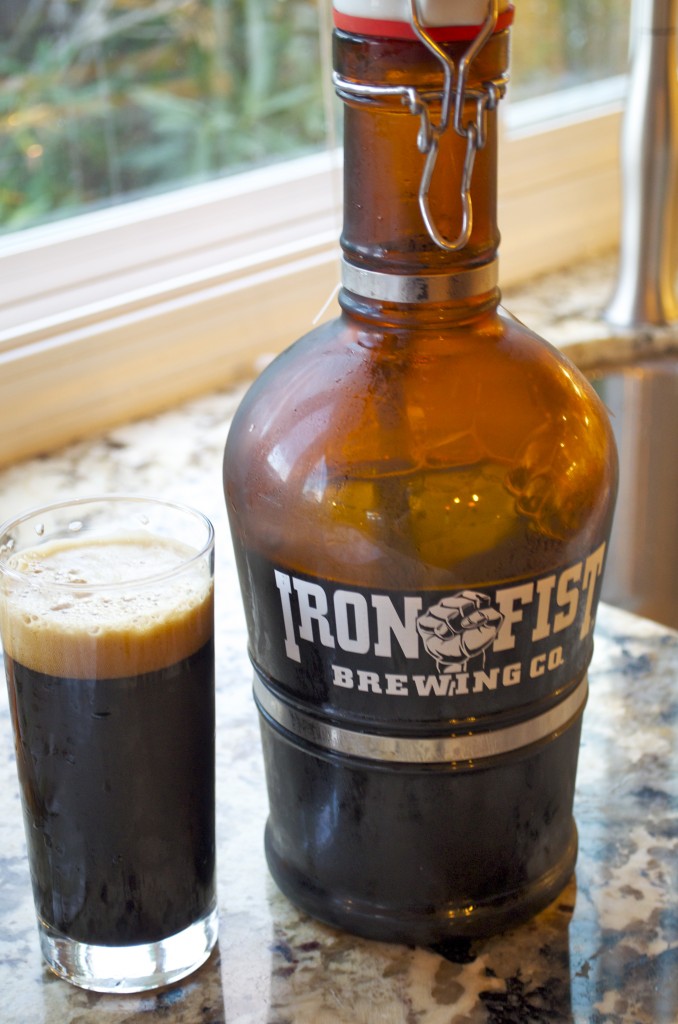 Their growlers are ridiculously heavy-duty and awesome! They're a bit more pricey than most growlers I've gotten, but well worth it for the design. This will be the new centerpiece in my room. It's that incredible.

Seriously heavy duty.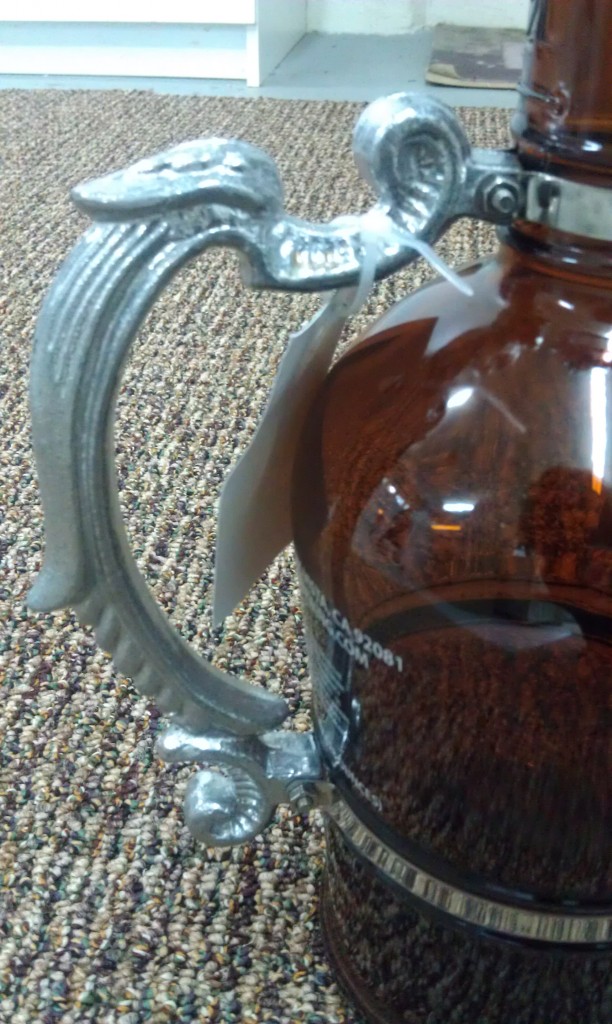 All growlers aspire to this, I'm sure.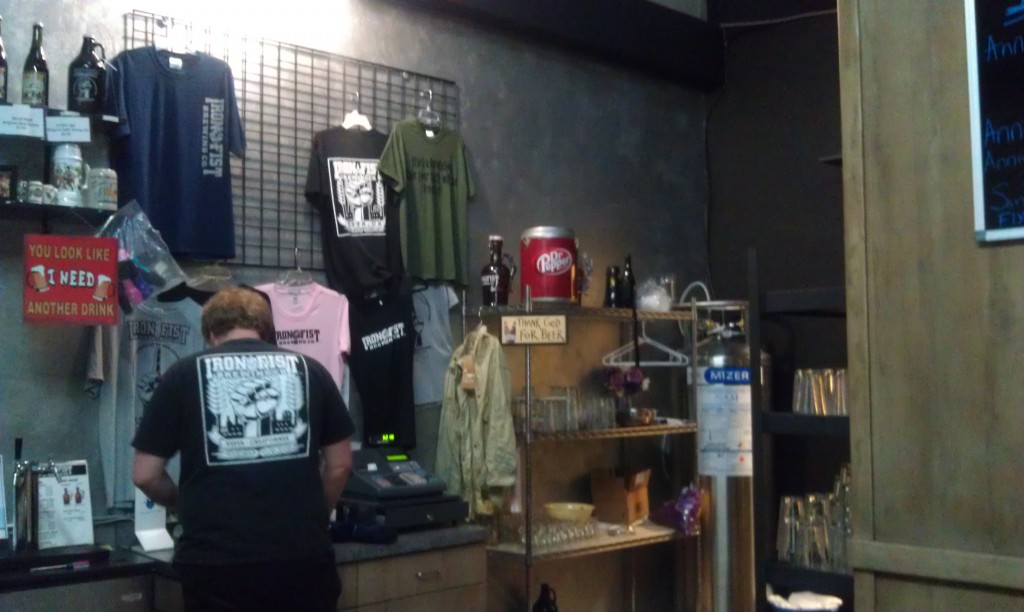 I'm hoping to get down there one last time before Martial Law is gone for good (it's only going to be brewed twice… So far…).
That ends our brewery tour! Next to catch up with posts about crazy amounts of Thanksgiving foods and the off-flavor tasting I went to for my Cicerone studies last night.