Thanks to my cousin Allie, I was treated to a free fancy sushi lunch! Groupons be awesome.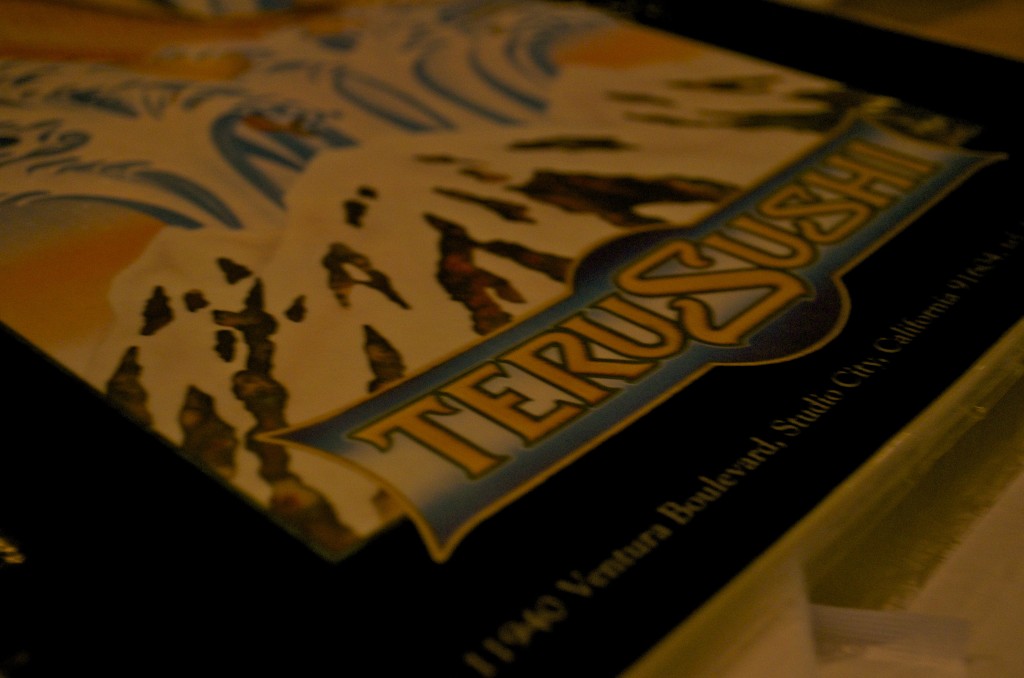 Teru Sushi in Studio City! Complimentary/mandatory valet parking – prepare yourself to give up your keys and two dollars for tip.

This is a fancy place. They give you hot washcloths wrapped in plastic!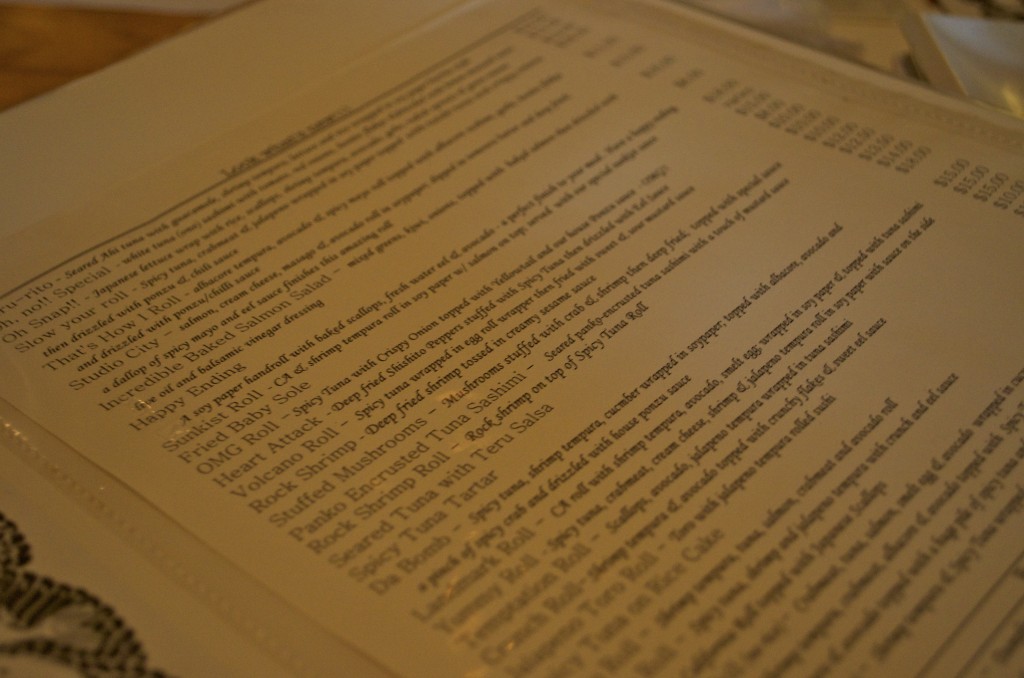 The Groupon included edamame, two rolls up to $18 and either free sake or dessert.

Since I was driving, we decided to forgo the sake and settled for green tea. Classy.

The restaurant looks pretty small from the outside, but it extends far back and even includes an outdoor patio. The inside is dimly lit and very cozy.

We decided to get the most out of our deal and got the OMG Roll – spicy tuna with fried onions, topped with albacore and ponzu sauce. Fairly certain I'll have onion breath for the rest of the week, but it was more than worth it!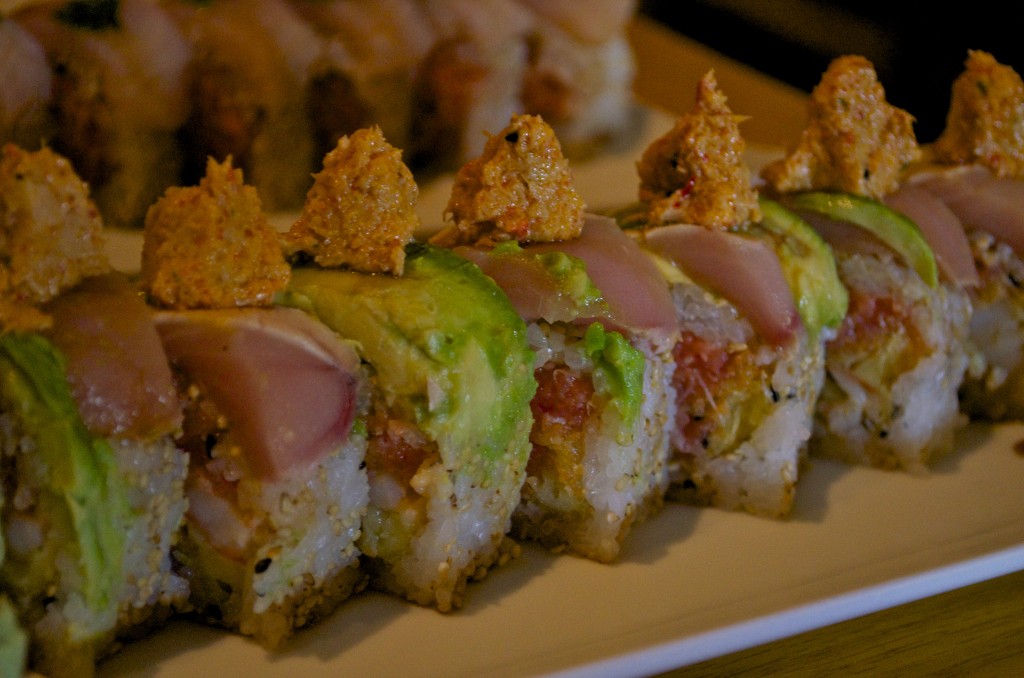 Da Bomb – spicy tuna, tempura shrimp and cucumber wrapped in soy paper, topped with avocado, albacore and spicy crab, then drizzled with ponzu sauce. Drool worthy and embarrassing to eat. You basically need to unhinge your jaw in order to fit each piece into your mouth, but it is so worth it. Spicy, crunchy and fresh. Possibly the best sushi roll I've ever had!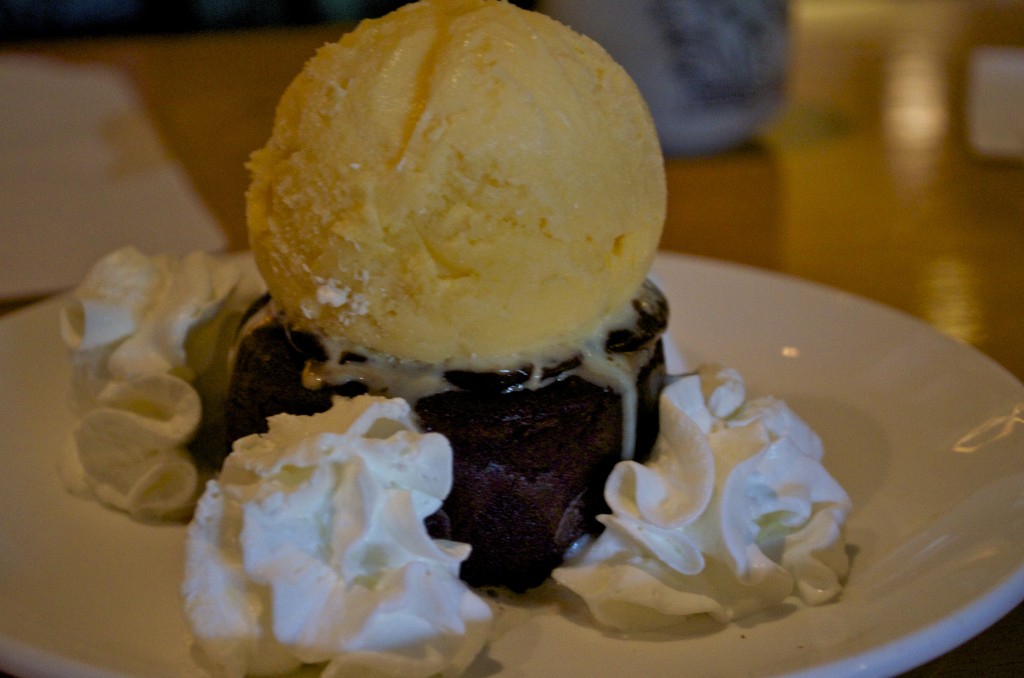 Since we skipped the sake, we decided on the Teru Dessert. On the menu they said it was a brownie topped with ice cream, but this was actually a chocolate lava cake. Lava cake trumps brownie every time. Even though we were stuffed to the gills and couldn't finish the sushi rolls, somehow this thing disappeared.
After we waddled out the door and got back in the car, we stopped by Wades Wines to pick up some tasters for the night.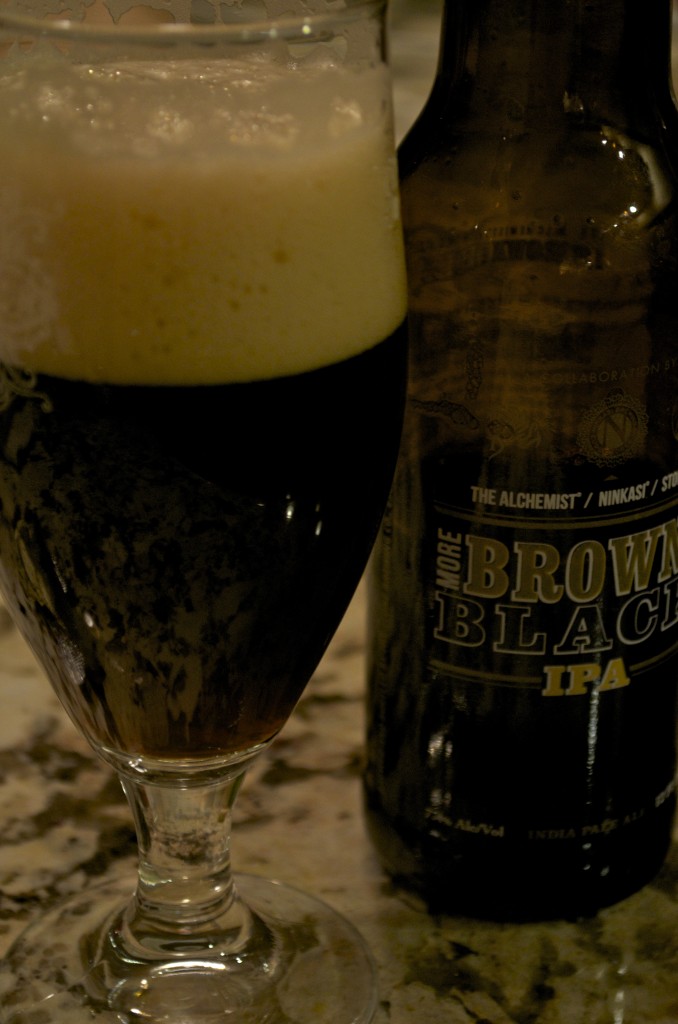 The Alchemist/Ninkasi/Stone's More Brown Than Black IPA. Beautiful brown color, floral hoppy aroma and a relatively mellow flavor with a touch of bitterness on the end and just a barely-there hint of roasty malts to round it out.
Quite a successful day, if I do say so myself. Now back to draft systems and aroma flashcards!