I've been going through withdrawal symptoms after not traveling for my job for over two weeks. Yesterday, I got my fix.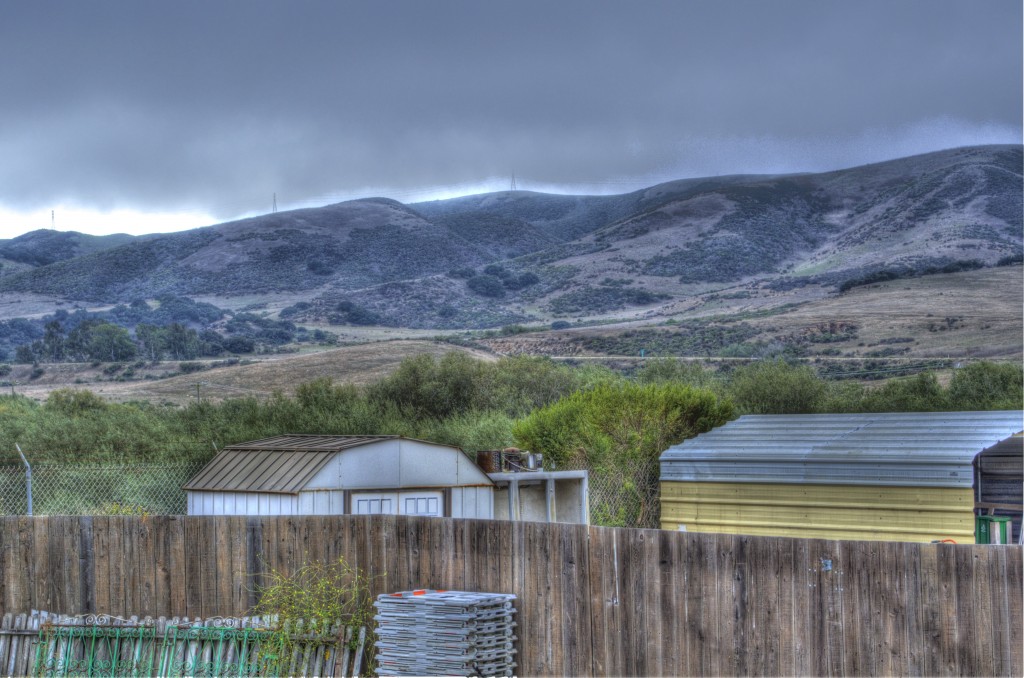 Commander Matt from Enegren Brewing and I went up north to Orcutt, California to explore the beer world and pick up some brew equipment.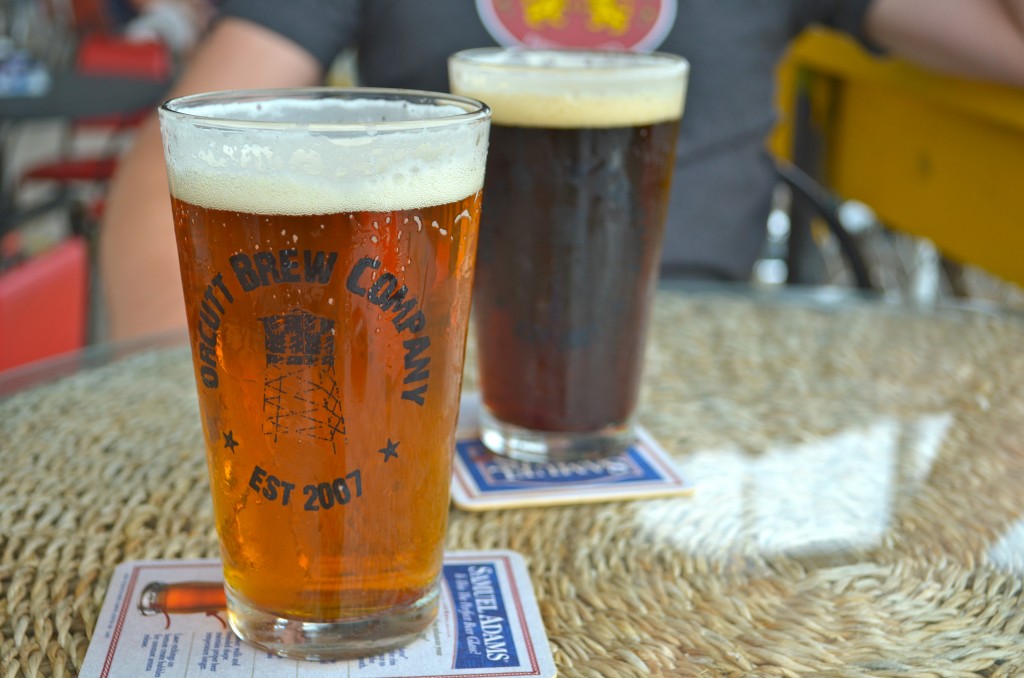 After working our way up the coast, we stopped for a beer from the local brewery. Interestingly enough, the Orcutt Brew Company doesn't have any of their own beer on tap. The brewer is "on hiatus". Exactly what I was hoping for from a brewery that took two hours to get to – guest beers that I can get anywhere else.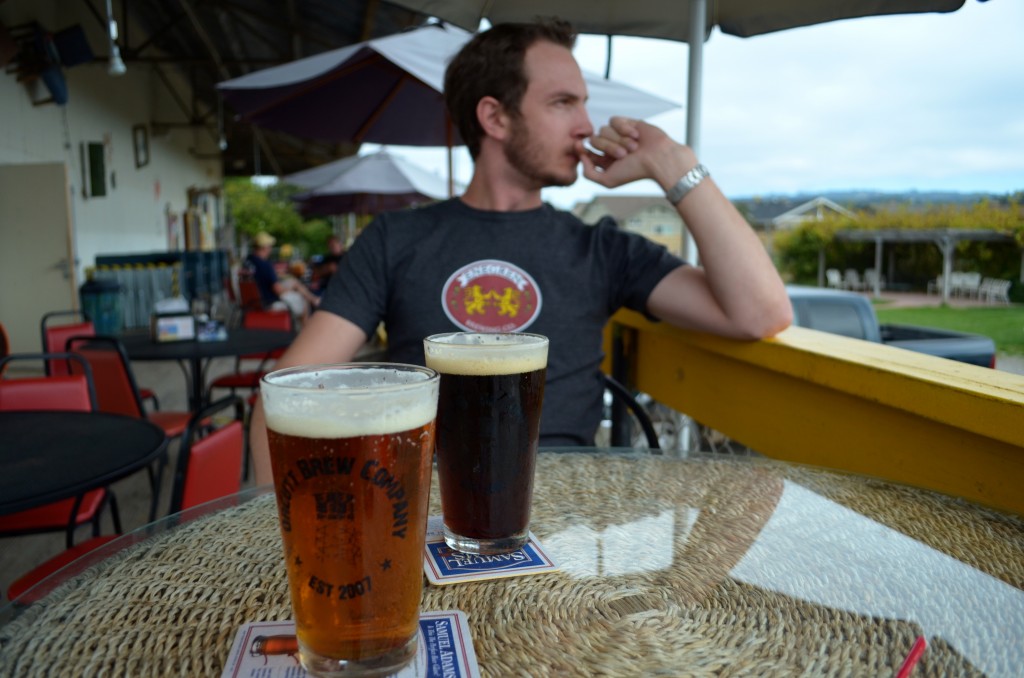 Neither Matt nor I were very pleased. Somehow, we survived and finished our beers. Dedication right there.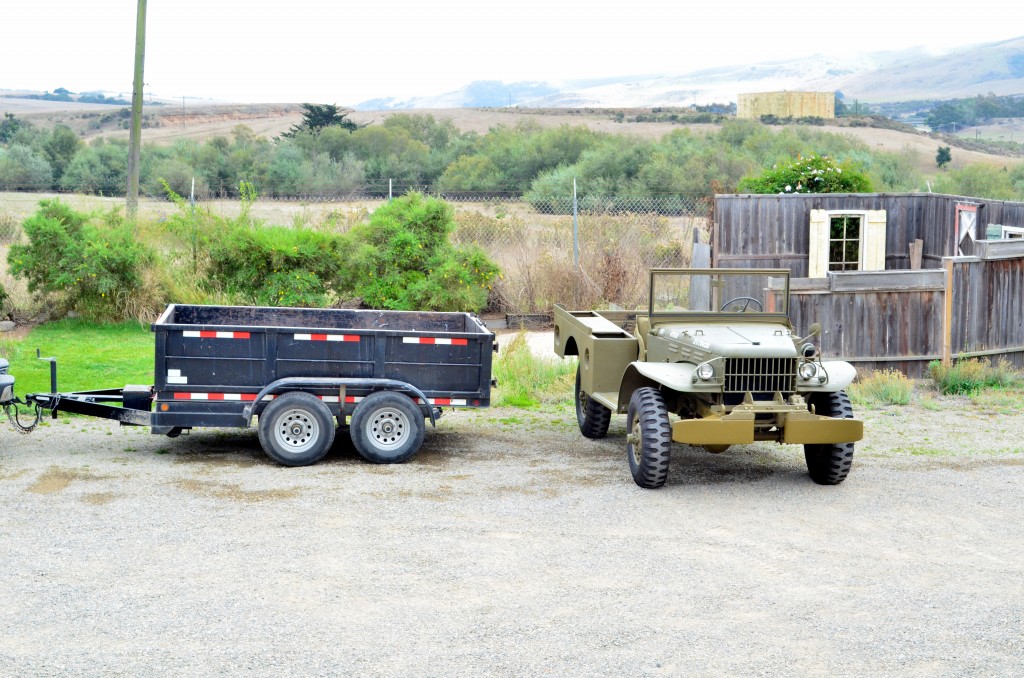 Either way, the "brewery" is set in a nice area. It's very serene and has lots of character.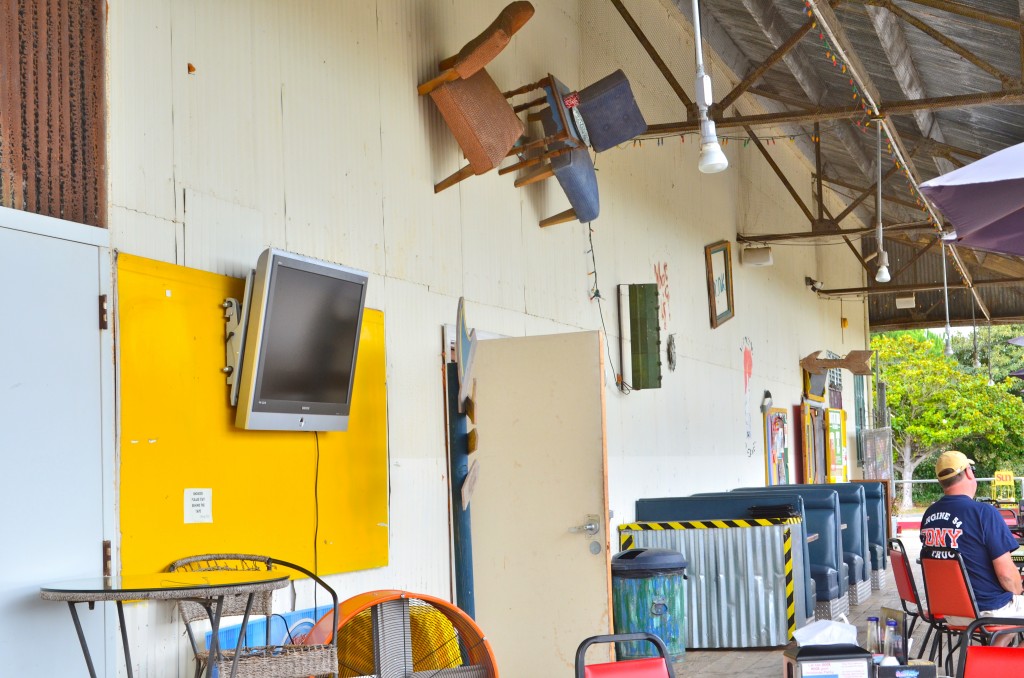 I think all breweries should have seating available on the walls. That and their own beer. I'm not bitter…

We went next door to Rooney's Irish Pub to meet with Dan, the owner.

Just my size! I'm a vertically-challenged half-pint and owning it.

Dan gave us a tour of the brewery as well as a sampler of all their beers.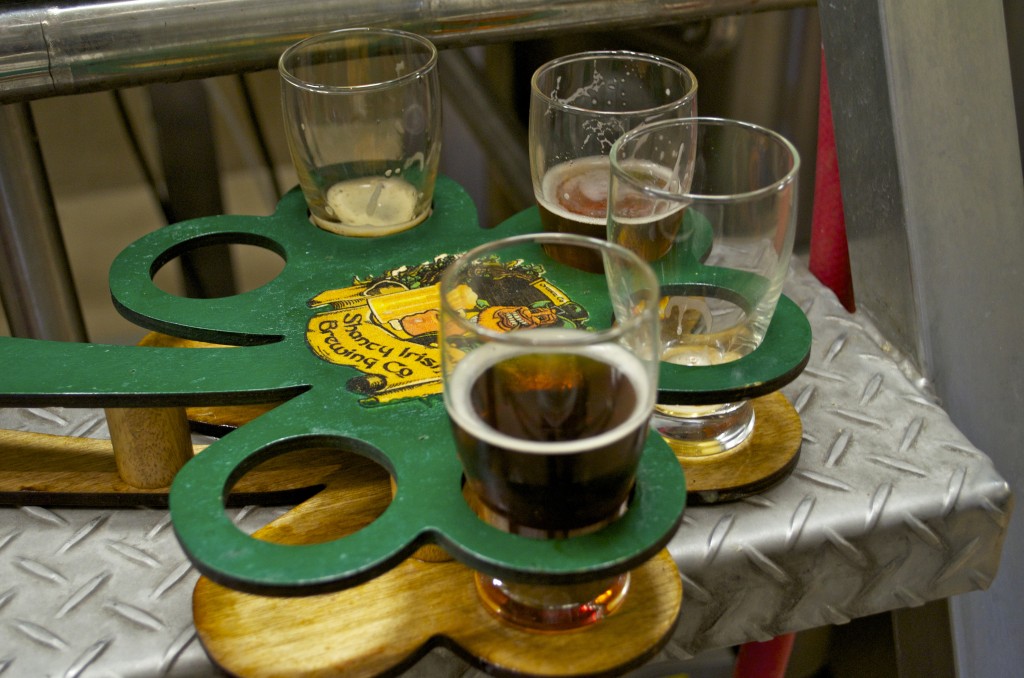 I fell head over heels for the porter. He was kind enough to give us a growler to go. Want. Now!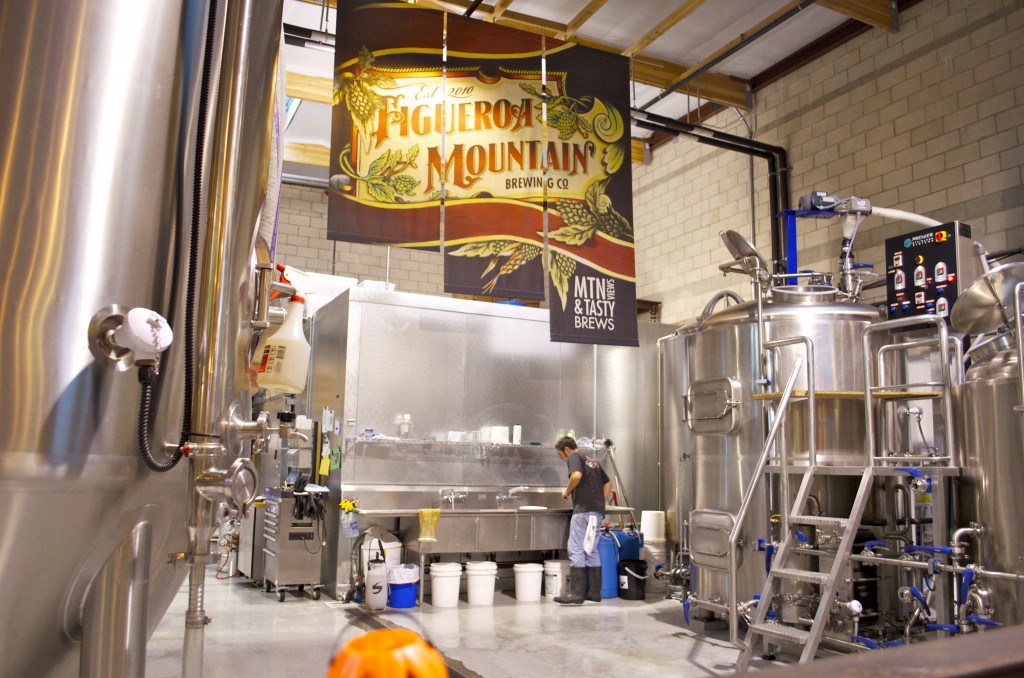 After picking up some brewing equipment, we worked our way back down, stopping at Figeuroa Mountain Brewing Company in Lompoc. This place is HUGE and gorgeous! The tasting room overlooks the brewery and has a great, cozy feel to it. It was pretty busy considering where their location is, and that it was a Tuesday.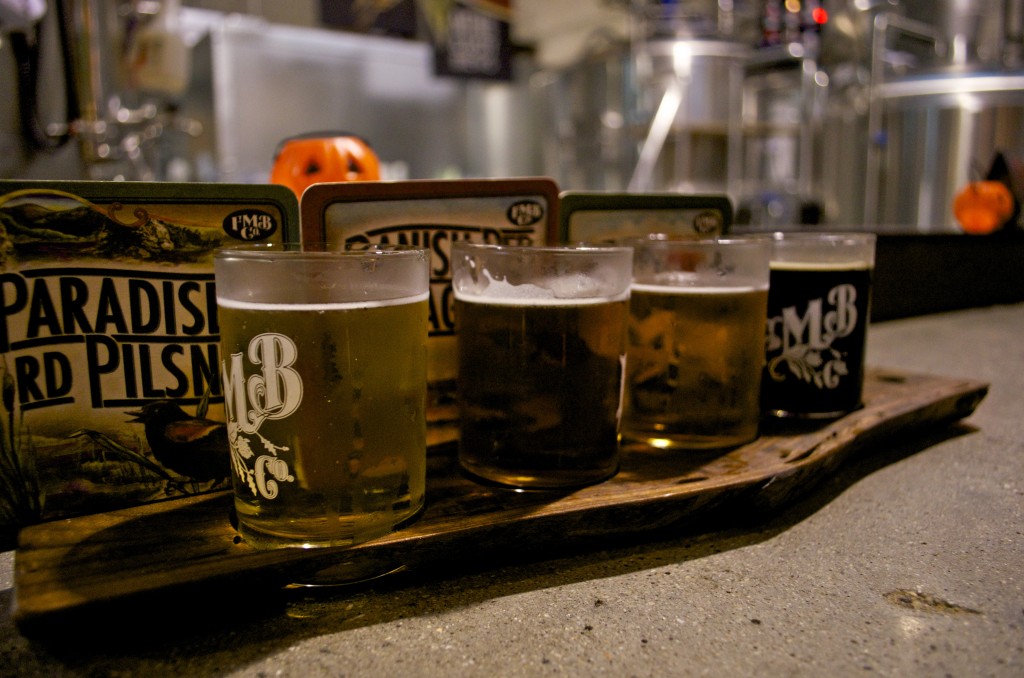 We had a sampler of four of their beers: Paradise Rd Pilsner, Danish Red Lager, Hoppy Poppy IPA and an espresso stout (can't find the name on the website). I think this is the first pilsner I've actually enjoyed! It has a sweet aroma of honey and none of the funk I've come to expect from pilsners. The lager was also very clean and the IPA was more in the style of a traditional IPA – hoppy with some sweetness to balance it out, instead of the hopbombs we usually get from a lot of American craft brewers.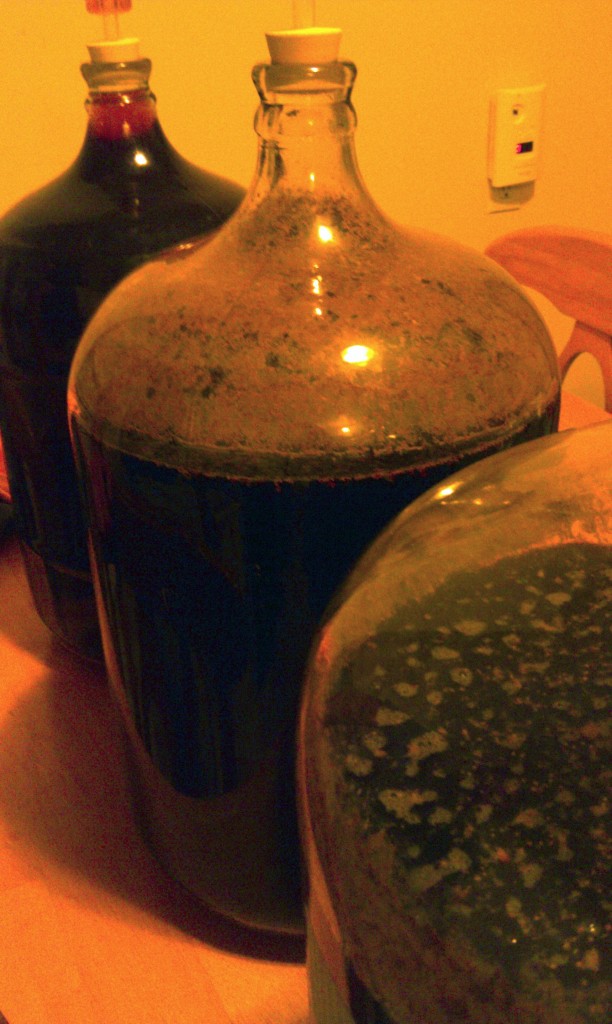 We traveled further down the coast into Santa Barbara and checked on my Vanilla Porter (which at the moment is just a porter until we add vanilla beans into secondary). Apparently my beer has been incredibly happy in my absence! I sliced a few vanilla bean pods open, scraped out the seeds and soaked the seeds and pods in a splash of bourbon to extract the flavor. Grayson will be throwing those in for me later today since I'm back down south.
We didn't end up visiting as many breweries as we'd planned (partly because Orcutt Brew Co. isn't officially a "brewery" anymore), but a good time was had by all, necessary brew equipment was acquired and quite delicious brews were consumed.
I'm on another road trip today up to Ojai! I am a slacker extraordinaire…