This post is part of a new series I'm doing called "Breaking the Chain". Check out previous broken chains like White Elephant.
After Friday's show had wrapped up in Tempe, we closed up the booth and ventured out looking for a local restaurant to try. I've walked by this place a few times whilst looking for take-out lunches and wanted to check it out, so into Rúla Búla we went!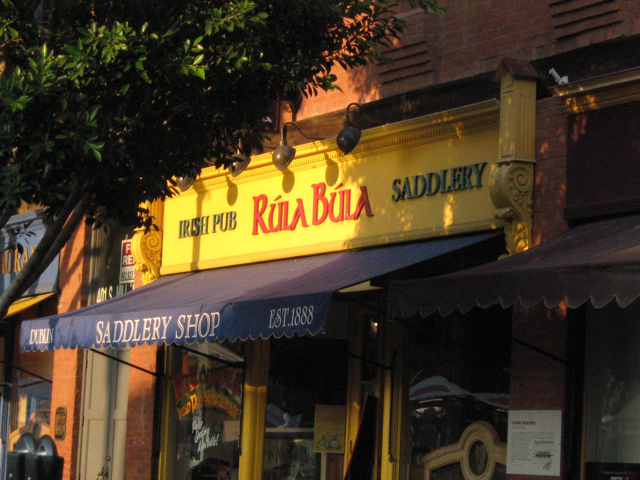 This adorable little Irish pub really has the authentic feel of Ireland – or I like to think it does. It's hard to say, never having been there, but you can take it on my educated guess that this is very similar!

I absolutely LOVE the small tavern feel. Everything is very quaint and wooden and roughed up. It felt authentic and very cozy.

I ordered a Guinness Crown – a tall glass of Magner's cider (Enjoyed this many a time last summer!) with a crown of Guinness on top. I've tried so very hard to enjoy Guinness, but it really is just not for me. I like my beer to have flavor, not taste like ashy water. My apologies to all you Guinness-lovers.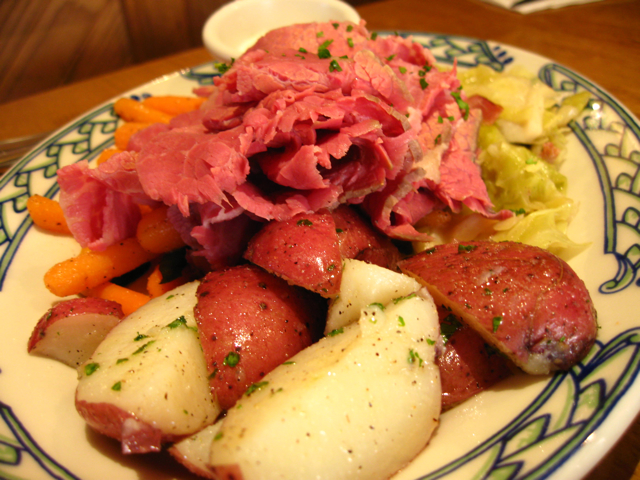 Since I didn't get a chance to have corned beef and cabbage on St. Patrick's Day, I ordered a big ole plate here. It was tasty, but nothing compared to what my mumsie used to make in the slow cooker. The meat was a little tough and stringy and the cabbage was slightly crunchy. I prefer it when everything is so tender that it just melts in your mouth – just the way mom makes it!
I was far too stuffed for dessert, so we toddled over to the parking lot and headed back to the hotel. Things changed when I saw that the lobby restaurant was still in full swing…

BREAD PUDDING!!!! If you're just now finding my blog, you need to know that I have an obsession with bread pudding. Up until Sunday, I had bread pudding eight days in a row. It was a beautiful time in my life.
On a side note – I'd like to let you know that those tastings from the beer garden were 2 ounces only! The pictures make them look like a full stein, but it was a small 2 ounce glass – I got some worried queries from my mother after reading my blog, teehee!
I get one more day of relaxation (and laundry), then off to Tucson for another show!!! LOVING IT!