Yesterday I awoke at 4:30am, made a gigantic mug of coffee and rolled out the door over to Enegren Brewing Company for brew day!


When I got there a few minutes after 5am, Chris and Matt were already set up, prepping for the mash in.

In order to fill one of their 6 barrel fermenters, Enegren has to brew TWICE in one day. It's a crapload of work and makes for a long day, so I tried my best to help out in any way I could, as well as not get in the way.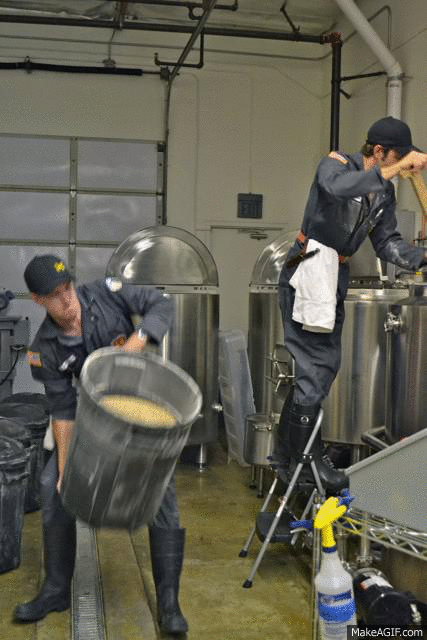 And this is just the first batch.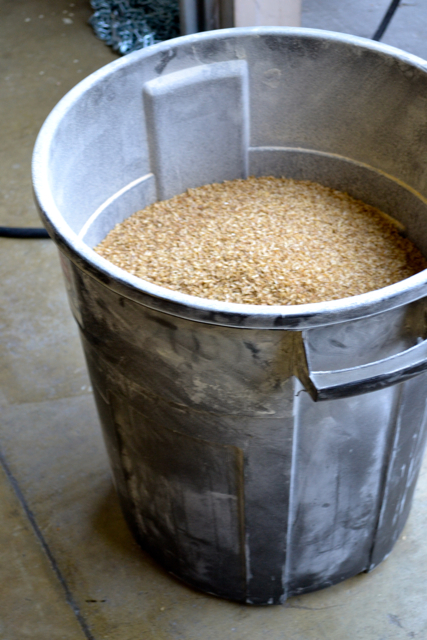 Here's what's in one of those buckets that Matt's lifting. There were five buckets of this size. TWICE, they lifted five of those to the mash tun. Macho men.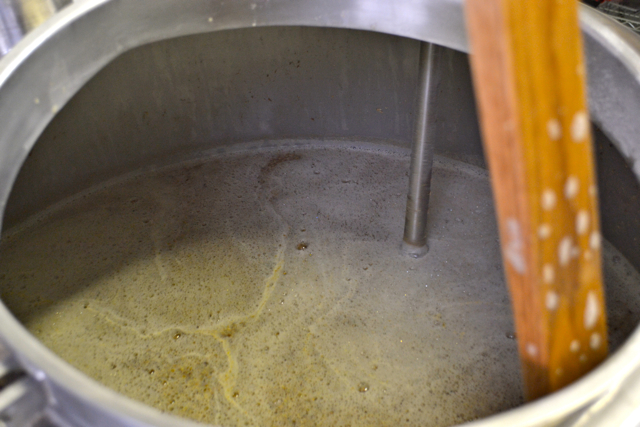 Delicious oatmeal breakfast mash! Such a heavenly aroma.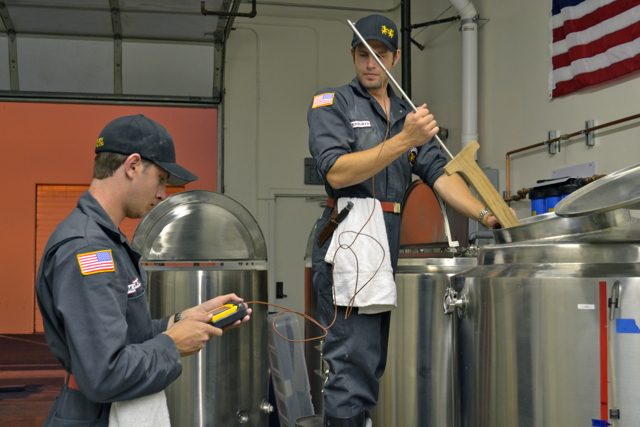 While the mash tun does have a thermometer on the side, it isn't the most accurate way to read temperature since there can be hot pockets and uneven heating througout. Matt, Chris and Joe use a long harpoon-style thermometer to check for those hot spots and make sure their readings are accurate.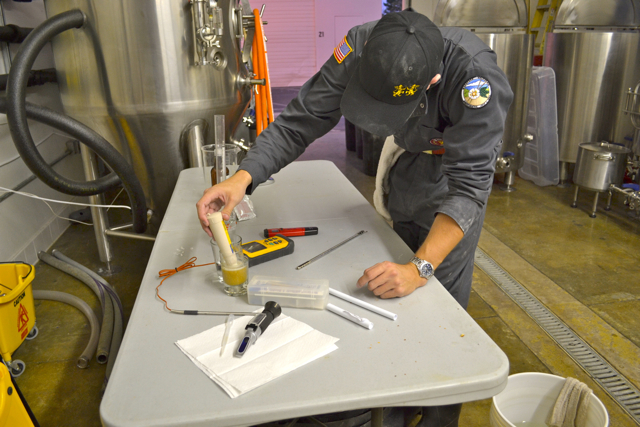 Checking the pH.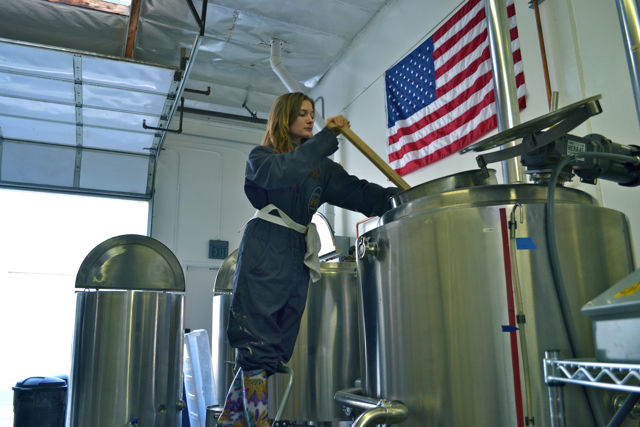 While they did the scientific stuff, I stirred in my required brewniform.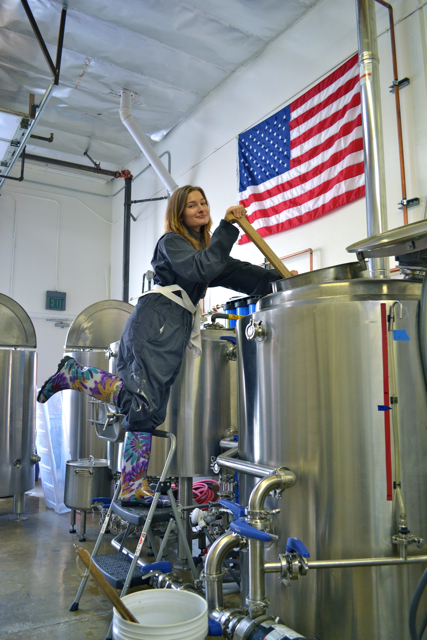 Tacky boots were a necessity – of course.

In my attempt to be helpful, and since the brewers were excessively busy with creating delicious beer, I filled these kegs with beer from Joana – the fermenter full of their California Alt beer.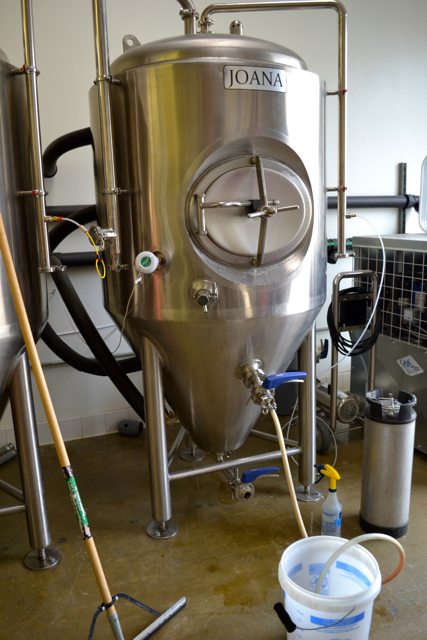 So. Many. Kegs.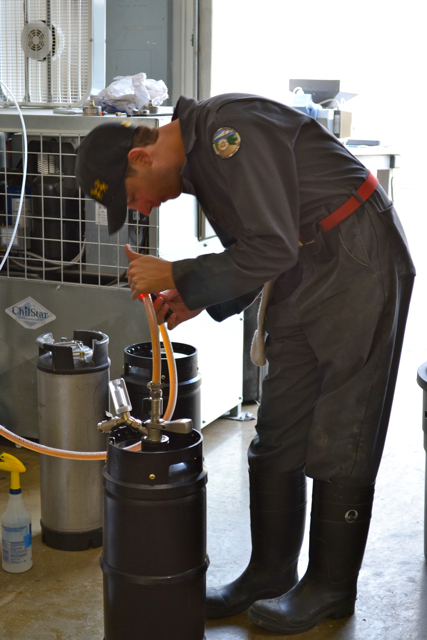 They showed me how to fill, and after a getting soaked by a few minor beer showers, I finally got the hang of it.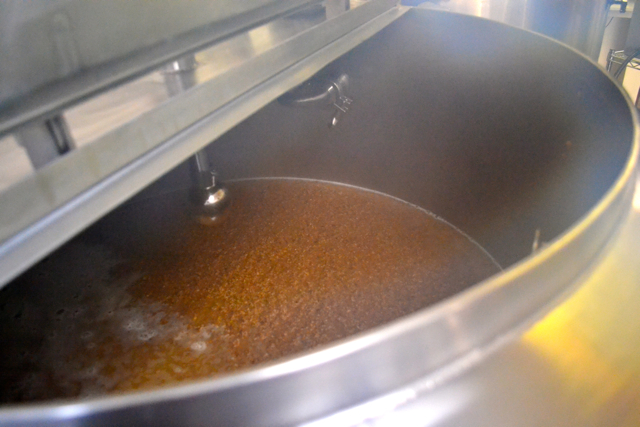 Lauter tun with a false bottom, extracting the sugary wort from the mash.

Once all the liquid is extracted, they open the door to a wall of caked grains, and try to get the bucket underneath before it spills all over the floor. They succeeded – this time.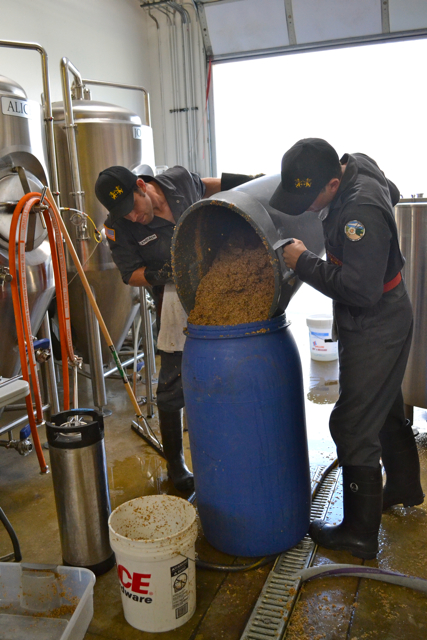 I think I need to do more weight lifting if I'm going to be in the brewing business…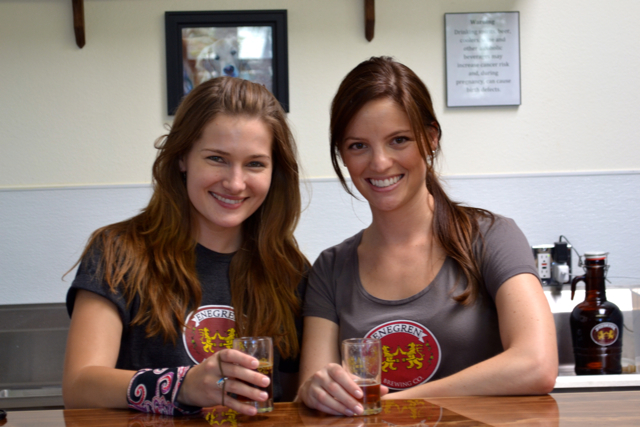 11am rolled around, so I changed out of the brewniform and stepped behind the bar with Brie to help serve the masses of craft beer lovers that stopped by.

Wave after wave of groups came in to taste, fill growlers and chat with the brewers. They stayed for a couple of hours, but I don't think they really enjoyed themselves or liked the beer that much… The couple in the center is actually getting married soon, and Enegren will be serving their beer at the wedding! I guess they do kind of like it after all.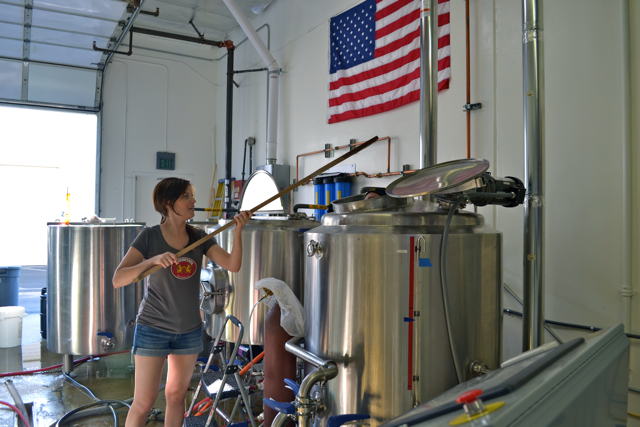 While brewing is a very, very serious business, there's ALWAYS time to play Whack-a-Mole when Chris is cleaning out the mash tun.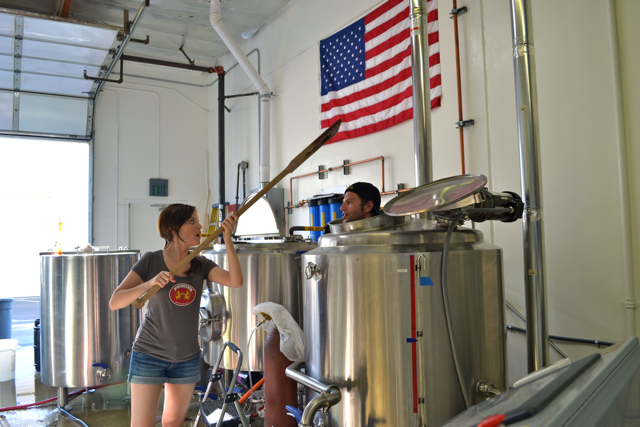 Brie has had serious training when it comes to Whack-a-Mole.

You can never practice too much when it comes to Whack-a-Mole.
I lasted until 11pm before I decided that I wanted to survive the drive home and not fall asleep behind the wheel. The guys were getting close to finishing up the second brew, but still going strong when I left. It was a LONG, exhausting day for me – the fact that the brewers hold 9-5 jobs AND do this on the weekends astounds me. I'll be back there as much as possible, until they kick me out. And just to end this post on a gratuitous note: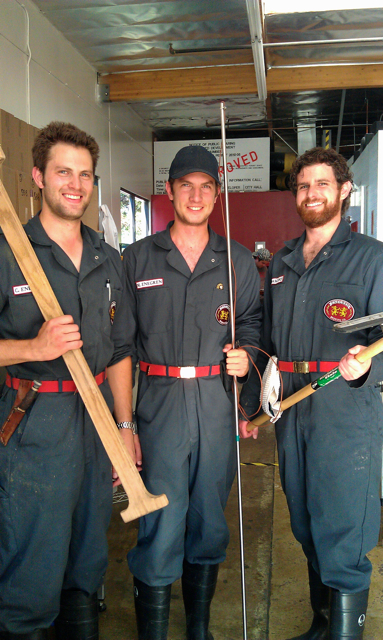 See you guys soon!