It's official. It's been official for over a year now – I am obsessed with Sofrita. This little gem of a restaurant in the middle of Fountain Hills has been my home for each show that we've done here. For fail-safe foods, coffee and drinks, I simply wander across the street from the booth and am greeted by the lovely owners and employees, who all know me by name.

This pic is from one of the first times I visited the place. Cozy, cozy!

After half a day sweating it out in the heat of the booth, I grabbed a cranberry chicken salad sammich. The hours slowly ticked by…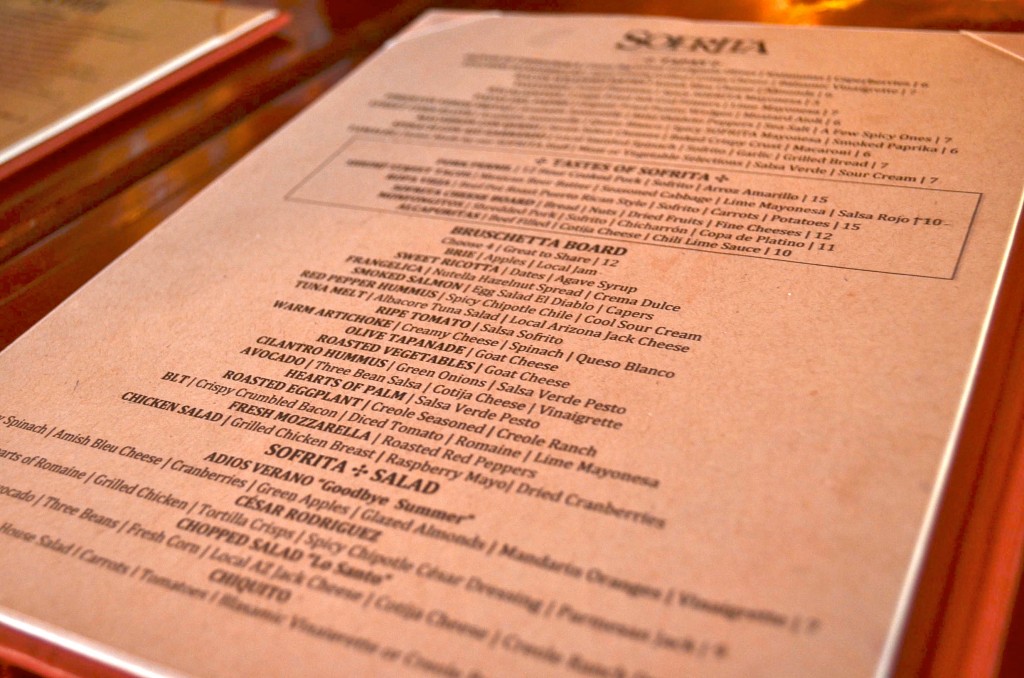 After closing the booth for the day, we traipsed back across the street to enjoy dinner in the sunset.

Saturdays at shows are my favorite days. The booth is all set up, we don't have to worry about breakdown and we get a full day with no worries except where to get our next meal.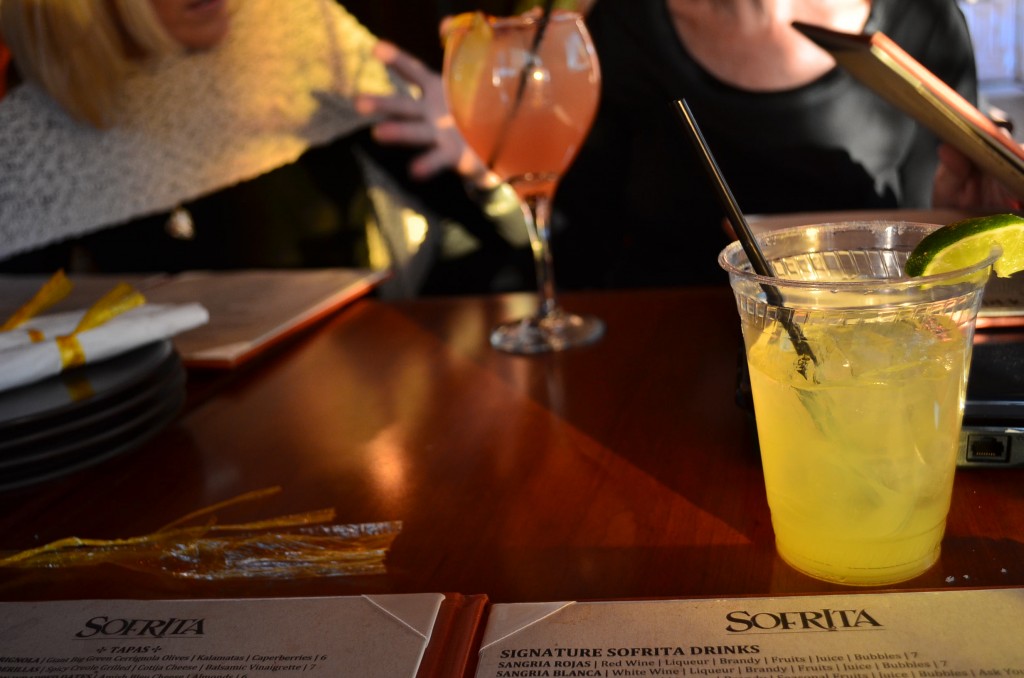 The restaurant was still getting their bearings after a day being stuffed to the brim with art show enthusiasts, hence the fancy plastic cup that contained my margarita.

After perusing the menu, I asked Angel for his recommendation and was greeted by this delicious pork pernil – slow roasted pork covered in a rich tomato sauce, seasoned with garlic and oregano with a side of spiced yellow rice.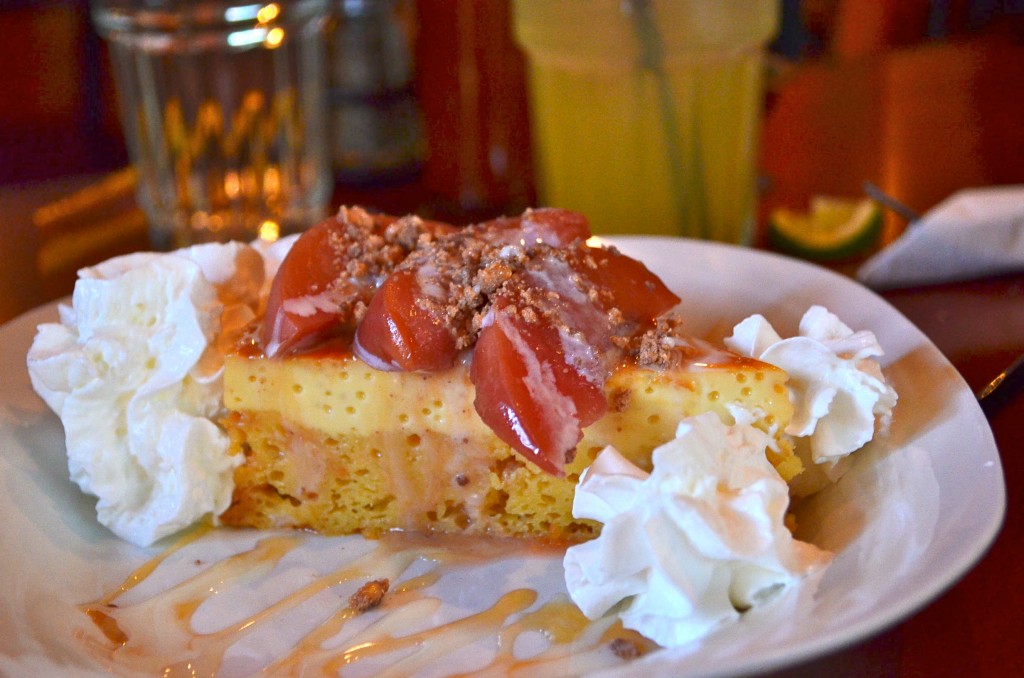 For dessert I snuck a bite off of what our dinner guests ordered – a sponge cake topped with flan and wine-poached peaches, drizzled with a caramel sauce. Lucky for our guests I was so full that I didn't attempt to make a grab for more. I'm thinking dinner tonight might just be a selection of all their desserts!
Today's the last day of the show which means a long night of breaking down the tent, hopefully followed by, you guessed it, sangria at Sofrita!