Yes, I realize that I have, indeed, done a post on this place before. However, that was the restaurant in Calabasas. Today I got an invite to the original Wolf Creek in Santa Clarita – where the brewery is!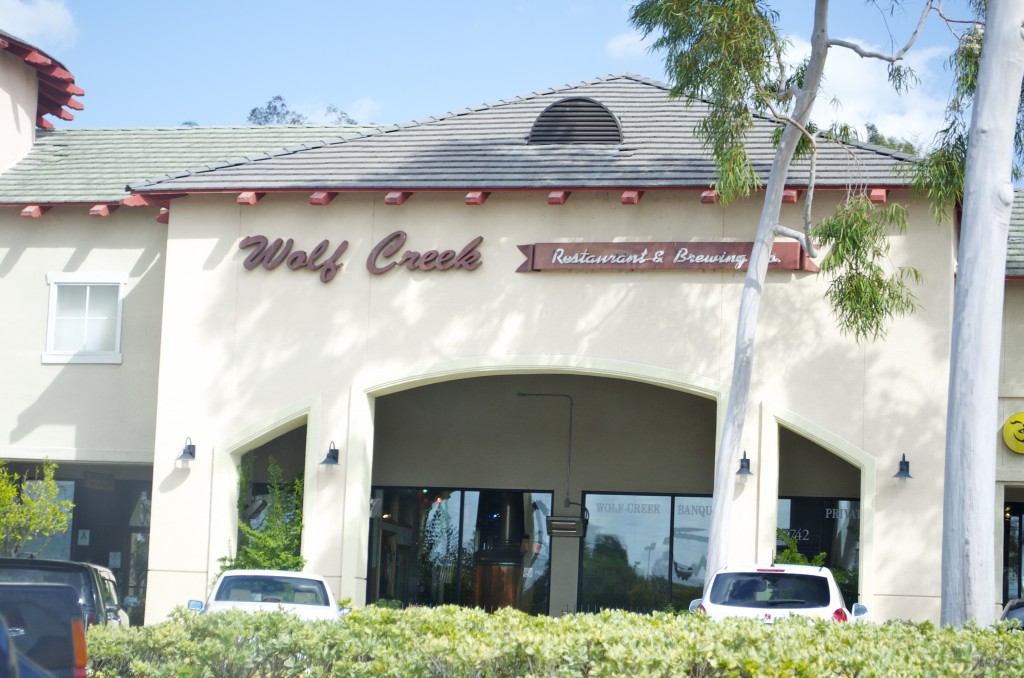 The brewery is hidden away in a little strip mall between Starbucks and Rite Aid. You'd never know that beer genius was being conducted in this building.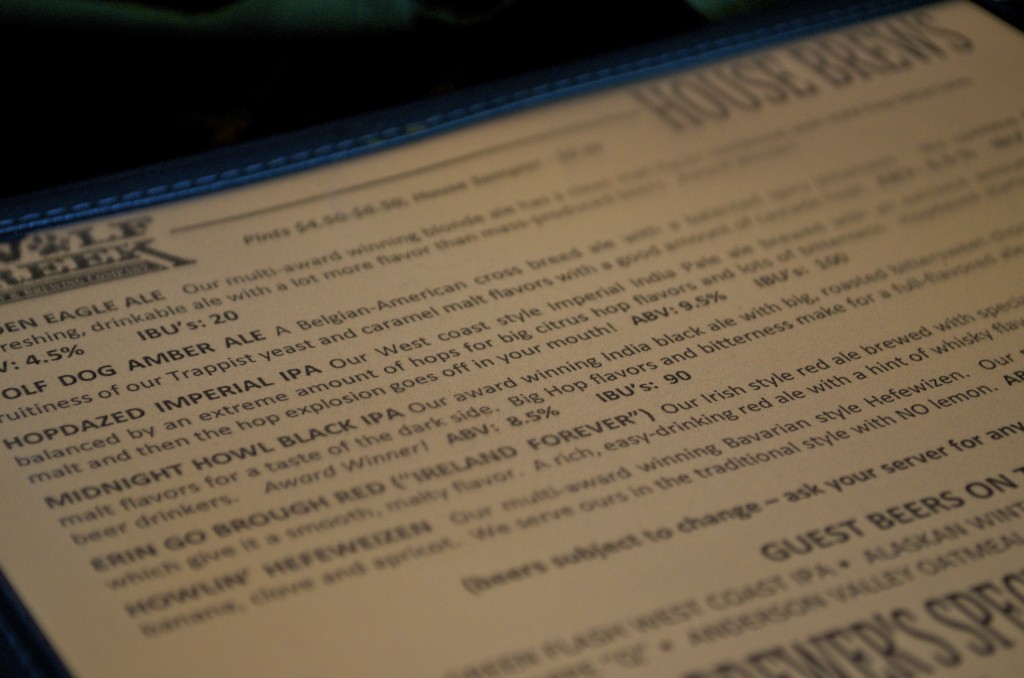 I got straight to work and grabbed a taster of the Midnight Howl Black IPA before my tour.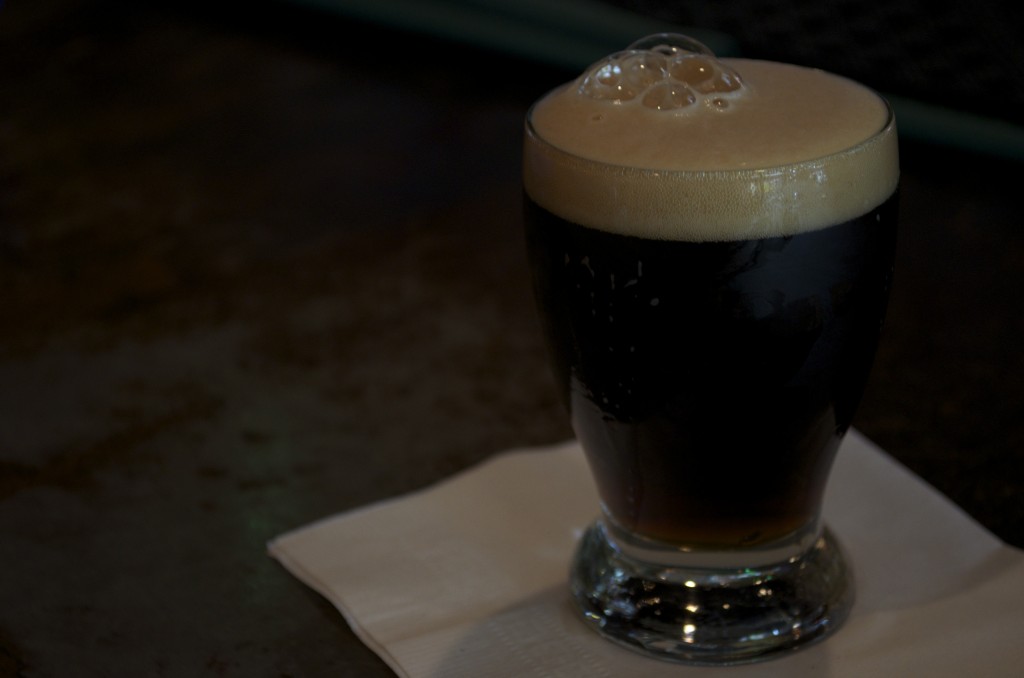 As of now, this is my favorite of their beers. Deliciously hoppy with an overtone of bitter coffee rounding out the end.

When sitting at the bar, you gaze through the glass windows and doors directly into the ten barrel brewery, watching the entire process from start to finish (if you are patient enough to sit there for quite a few hours)…

They currently have a copper system, but are looking to upgrade to a larger system, and building, within the next few months to keep up with demand.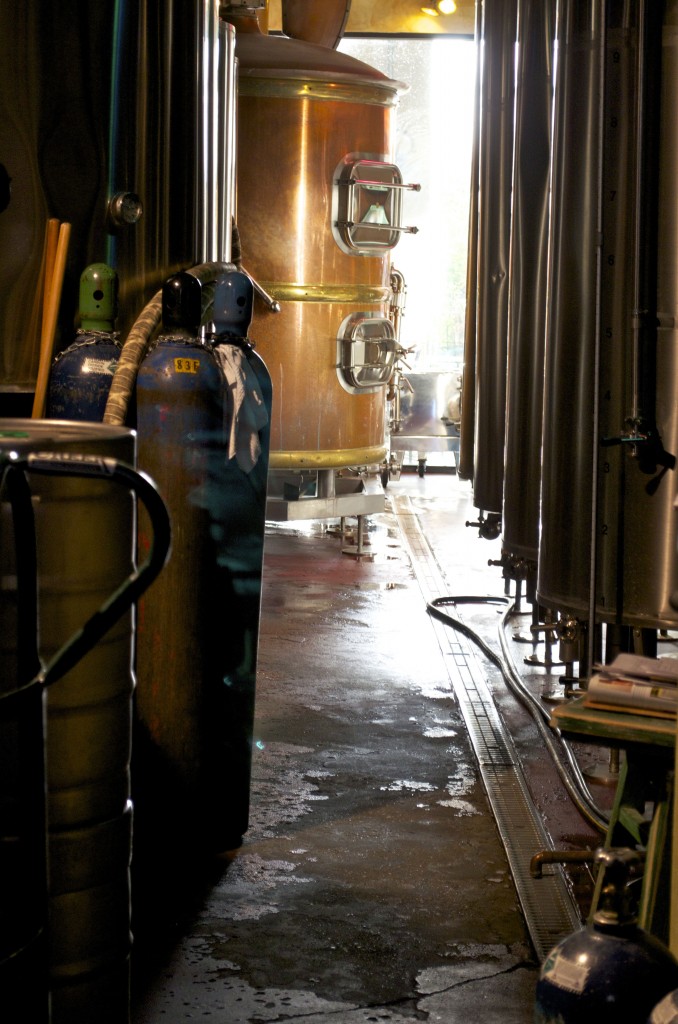 The brewery contains the 10 bbl mash tun, lauter tank, a few fermenters and four serving tanks that are full with the high demand brews like Golden Eagle Ale and their Howlin' Hefeweizen. While it looks like a tight space, Rob, the brewmaster, and his brother have no issue turning out consistent beer with the equipment that has been with them from the beginning of Wolf Creek – 15 years!

Allie and I decided that it was extremely important to taste test all of the beers, and a lot of food, to make sure that our first visit wasn't a fluke. Quality control.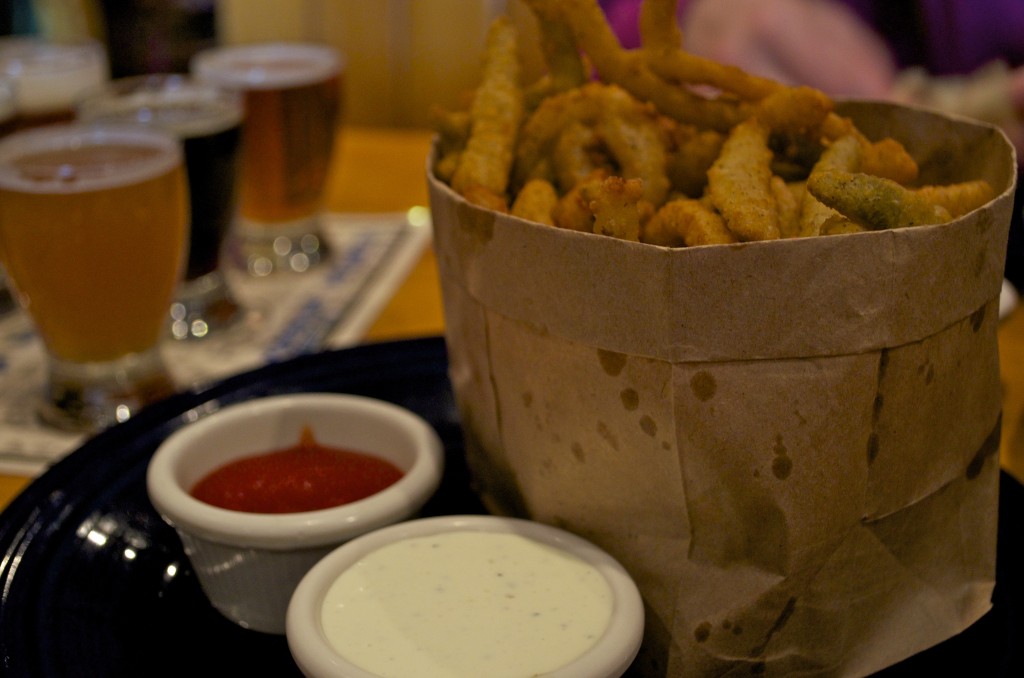 These. Are. Awesome. "Rings and Thorns" – Ale-battered onions and jalapeno slices, served with a spicy chipotle ketchup and a cooling ranch in case it gets too hot for you. We devoured almost the entire bag.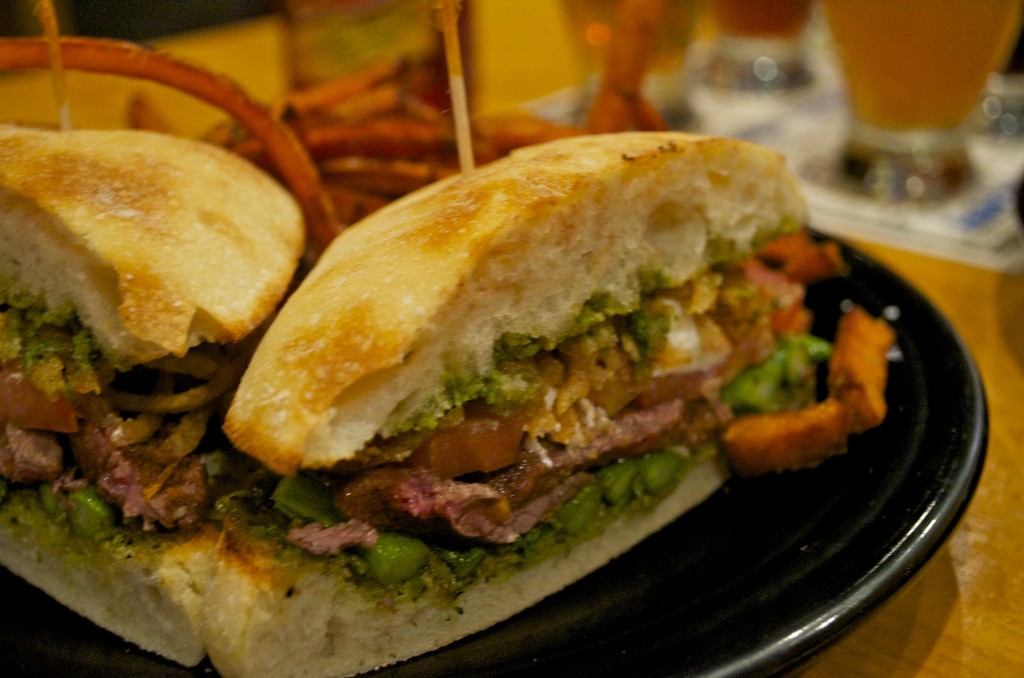 The Vaquero sammich – sliced steak with grilled asparagus, fried onion strings, cilantro pesto, sliced tomatoes and goat cheese on top of fresh ciabatta. I've had this before and needed to do more quality control. It's still as heavenly as I recall.
Unfortunately we were too stuffed to take advantage of their two-for-one dessert special of the day. I am ashamed of missing out on that.

Thanks to Rob for giving us the tour and letting us try your amazing brews and foods! I'll be back for that dessert special. And the beer. And the onion rings. And the sammich. And probably to try every other item on the menu…