I didn't spend ten minutes trying to find out the true spelling of Portabella… Okay, maybe I did, but it's all in the name of journalistic honesty! The Mushroom Council has officially designated the spelling for those gigantic, steak-like shrooms. Portobello/Portabella no more! Portabella is the way to go. I'm a research junkie.
ANYWAY. I've been wanting to recreate a portabella sammich ever since my first one EVER at Breckenridge Brewery. Yes, I did spell it portobello then, when I was uneducated. ANYWAY AGAIN. I made one tonight!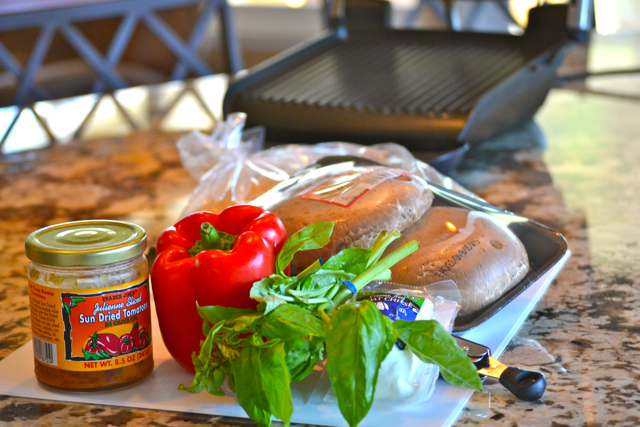 Ingredients assembled! You can get a print-out version of the recipe HERE.
Grilled Portabella and Roasted Red Pepper Sammich
1 portabella mushroom
1 red pepper
2 slices of bread (ciabatta or foccacia recommended)
3 tbsp goat cheese
3.4 basil leaves, chopped
2-3 sundried tomatoes, diced
A handful of spinach
Olive oil
Salt + pepper
1. Take the portabella mushroom and clean it with a damp towel/mushroom brush.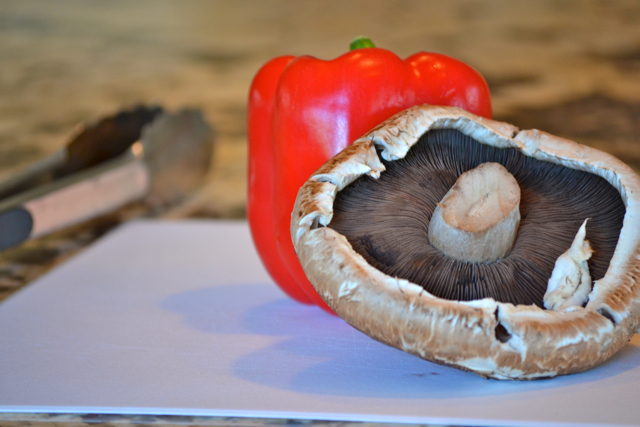 2. After washing, scrape out the gills of the mushroom with a spoon.

3. Try not to mutilate the mushroom like I did…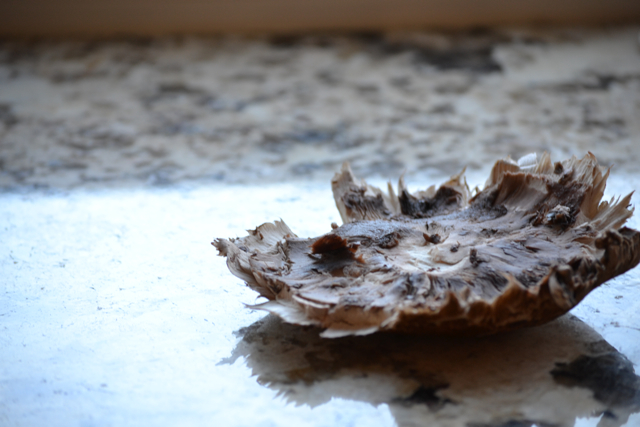 Oops…. I'm pretty sure that's a portabella mushroom there… I think…
4. Brush what's left of the portabella with olive oil, sprinkle with salt and pepper and set aside.
5. Take the red pepper and a pair of tongs and blister the pepper over medium-high heat on the stovetop. (A grill works as well if you don't want your smoke alarms going off. Oops again…)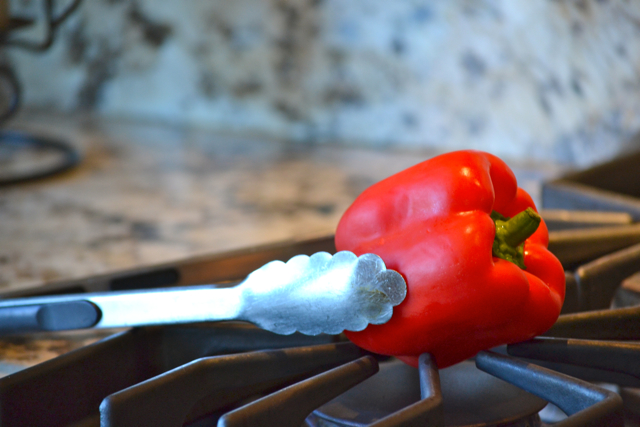 I'd also recommend hot pads for your hands. Metal tends to conduct heat. Oops times three…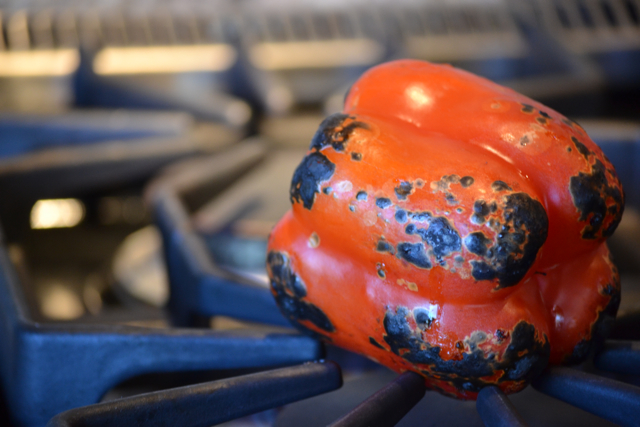 Deliciously burned!
6. Place the blistered pepper in a Ziploc, seal and let it rest for 15-20 minutes, or until cool enough to handle.

7. Once the pepper is cool enough to handle, remove it from the Ziploc and peel of the skin. It'll come off very easily thanks to the steaming effect of the Ziploc. This is not an ad for Ziploc. I swear.
8. In a mixing bowl, combine the goat cheese, basil and sundried tomatoes.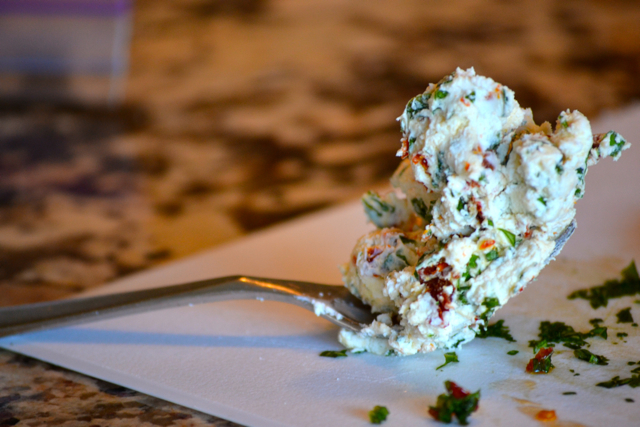 I prefer the sundried tomatoes that are soaked in olive oil. They have much more flavor than the boring, chewy dry ones.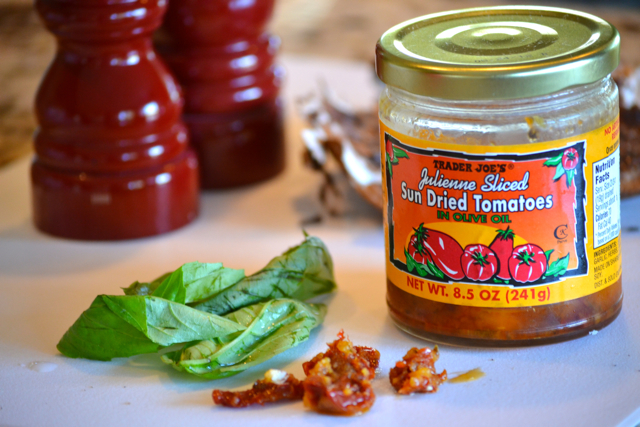 9. Place the portabella mushroom on a preheated grill/grill pan and grill for 2-3 minutes on each side, or until grill marks appear.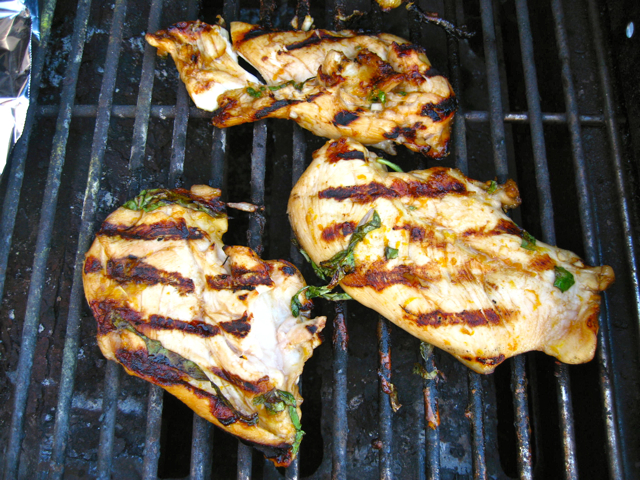 GRILL MARKS! Ignore the fact that these are on chicken. My camera failed to successfully document the marks on the mushroom, thanks to a little irritating smoke that came out of the grill press almost immediately after I placed the mushrooms in it. TOO MANY OOPS! Learn from my mistakes! I've adjusted all the times/temperatures so that your recipe won't burst into flames, no worries!
10.  Slice the grilled mushrooms and red bell pepper into bite sized pieces.
11. Slather the slices of bread with the goat cheese mixture and layer with the mushrooms, bell pepper and spinach.
12. Place the sandwich in the grill press and cook until warmed through – about five minutes.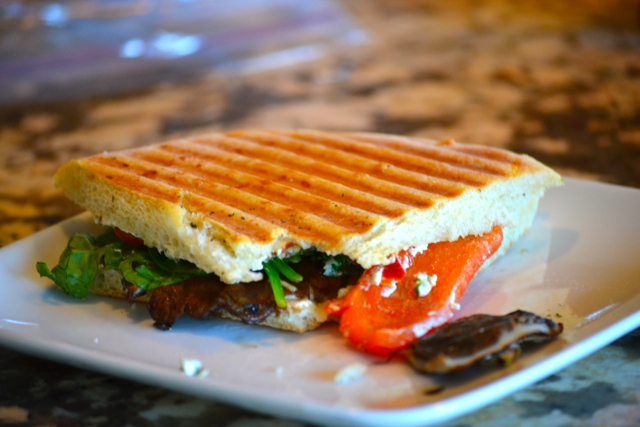 13. This sammich is ridiculously hot, so enjoy it with a chilly brew that has enough flavor to bring out the tang of the goat cheese, the rich herbs of the sun dried tomatoes and basil, and the rich, savory umami of the mushrooms.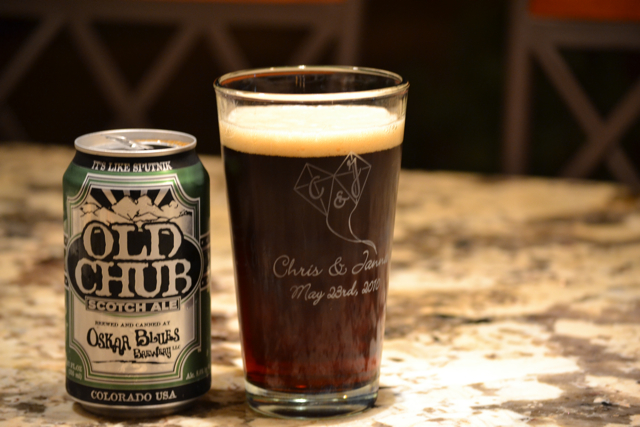 Old Chub Scotch Ale by Oskar Blues Brewery. Malty, boozy and smooth. A wonderful combo!
For no reason at all – some wonderful pictures that my lovely new camera has taken.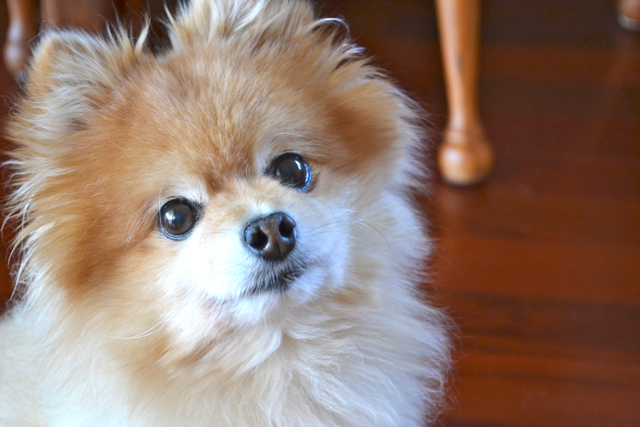 My most eager model.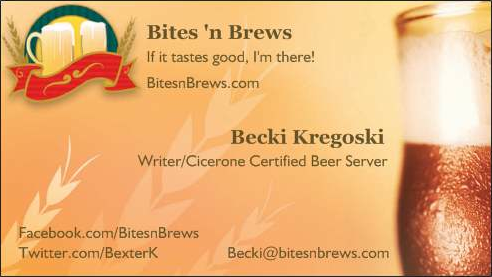 OOPS! That's not a picture from my camera, that's my new business card!
I'm legit.