One evening I was sitting at home after a long day's work, in desperate want of buffalo wings and a good craft beer to pair with them. I opened my computer, went into Facebook and created the group "Beer 'n Wings". Once a week a group of friends and brewery regulars (who are now friends) get together at a new spot and test out the wings and taps, in search of the best in the state. So far we've hit up Hooters (twice), the Dugout, Arkaine's, Brendan's Irish Pub in Newbury Park, BJ's in Westlake, Wood Ranch and our latest destination: CUSTOM MELT!!!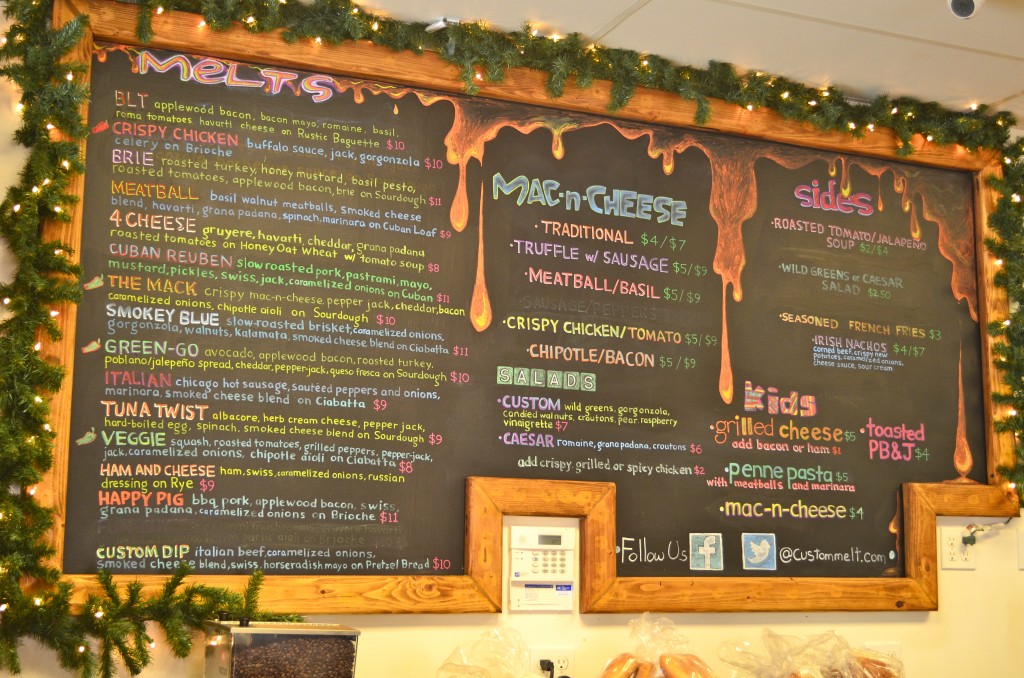 The owners of Custom Melt, Phil and Thomas, offered to host our latest wings night. Thomas specially prepared out-of-this-world wings drenched in his own creation of sauces. Thomas and Phil, thank you so much for going out of your way for us!

Important things first – chips and cheese and BEER! Firestone Double DBA on tap? Yes. Sweet toffee malts balanced out with rich, earthy oak and topped off with a touch of hop bitterness. 12%ABV. Yes.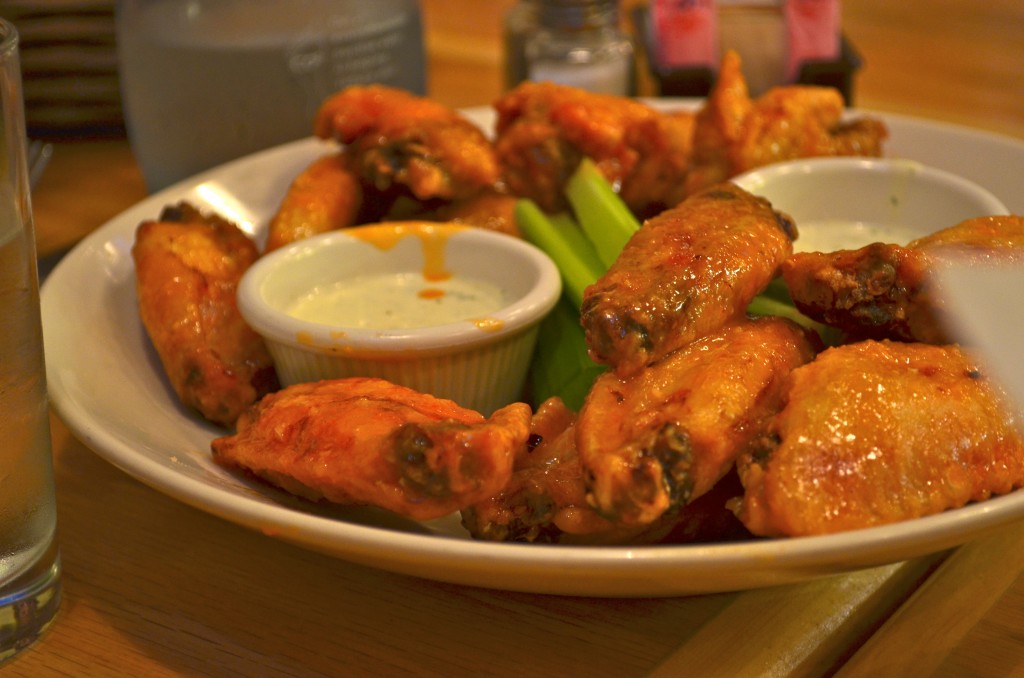 First up were the spicy wings. Tender, succulent and a hearty kick of spice at the end. The second – chipotle barbecue wings. Smoky and sweet. The third?

A combination of the spicy sauce with the chipotle barbecue. This was everyone's favorite and made for a PERFECT pairing with the Double DBA. The ribbons of caramel in the malts complimented the sugar in the sauce and tamed the flame while the oak danced with the smokiness of the chipotle making each bite and sip taste like more. Okey, now I'm hungry again.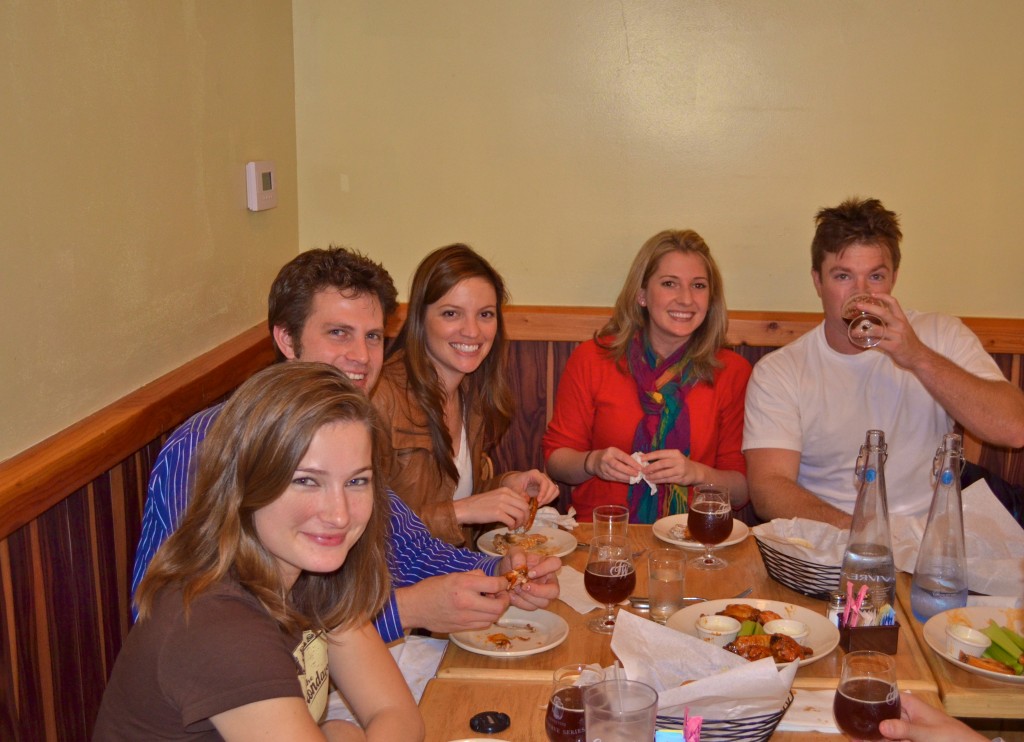 We had a lovely group of nine craft beer and wing enthusiasts. When people heard that Custom Melt was hooking us up, they raced to sign up. This place is HOT within the people of Moorpark for good reason!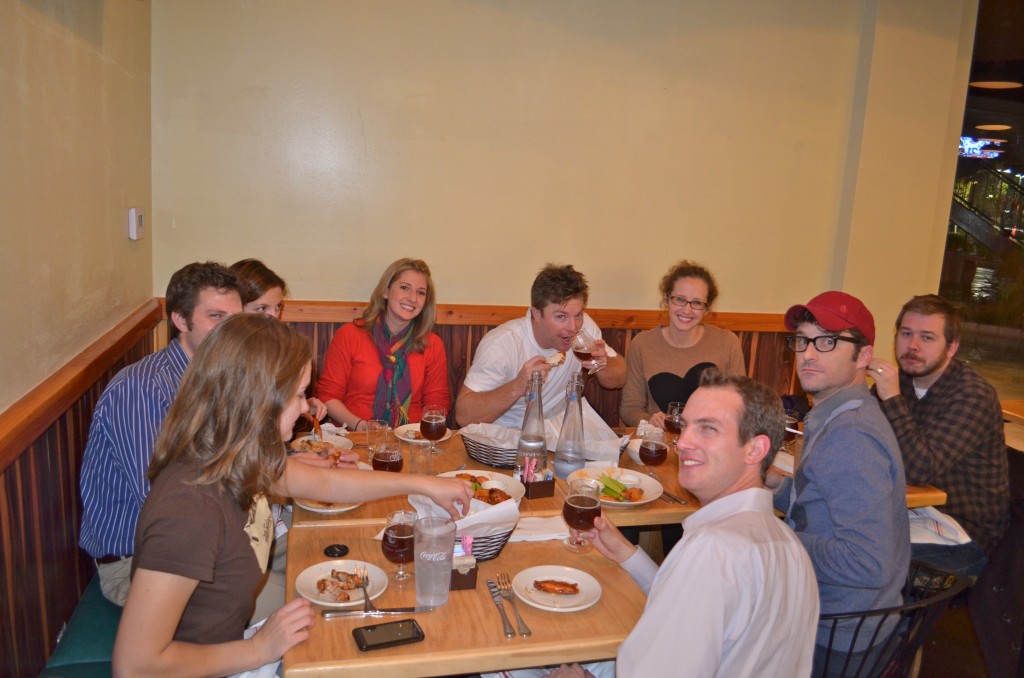 Enough pictures, time to eat more.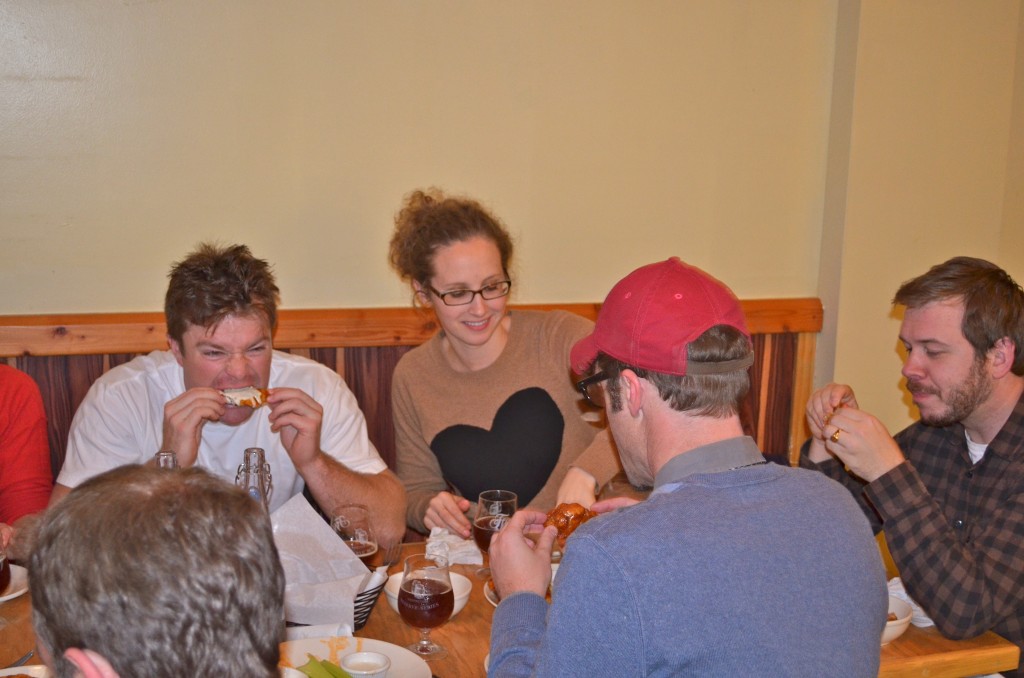 Good job, John. We went through THIRTY POUNDS of wings that night! I'm quite proud of the nine of us accomplishing this grand feat.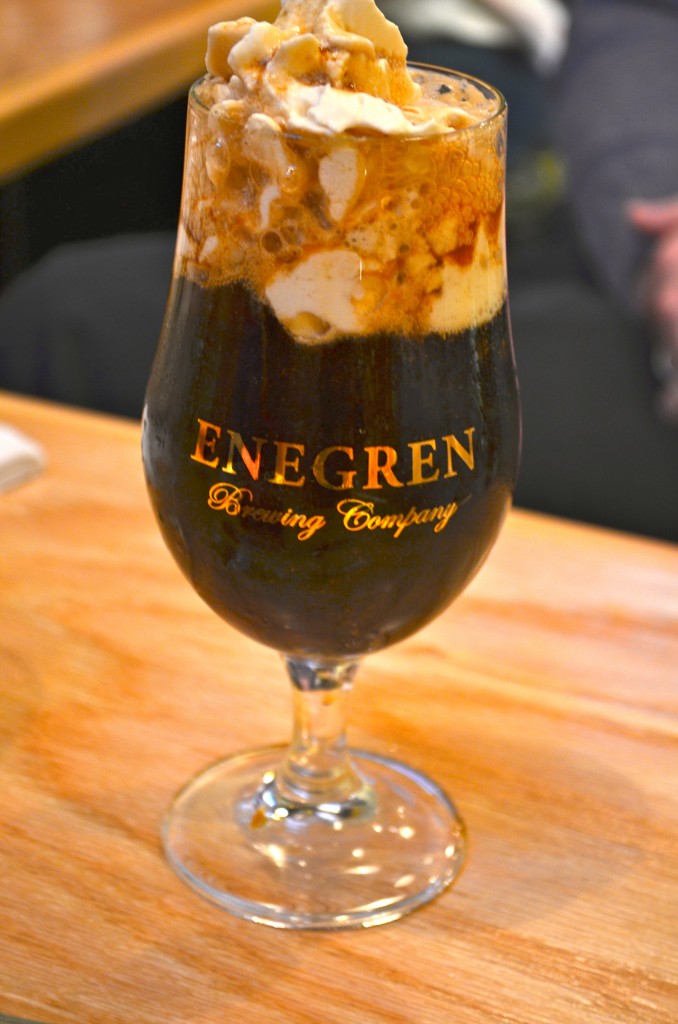 Of course we had to end with an official dessert. Daniel Irons – Missoura style! Enegren Brewing's Daniel Irons Oatmeal Stout with a splash of coffee, topped with whipped cream and another dash of rich stout.

Delicate aroma with hints of vanilla, robust cocoa and a touch of coffee.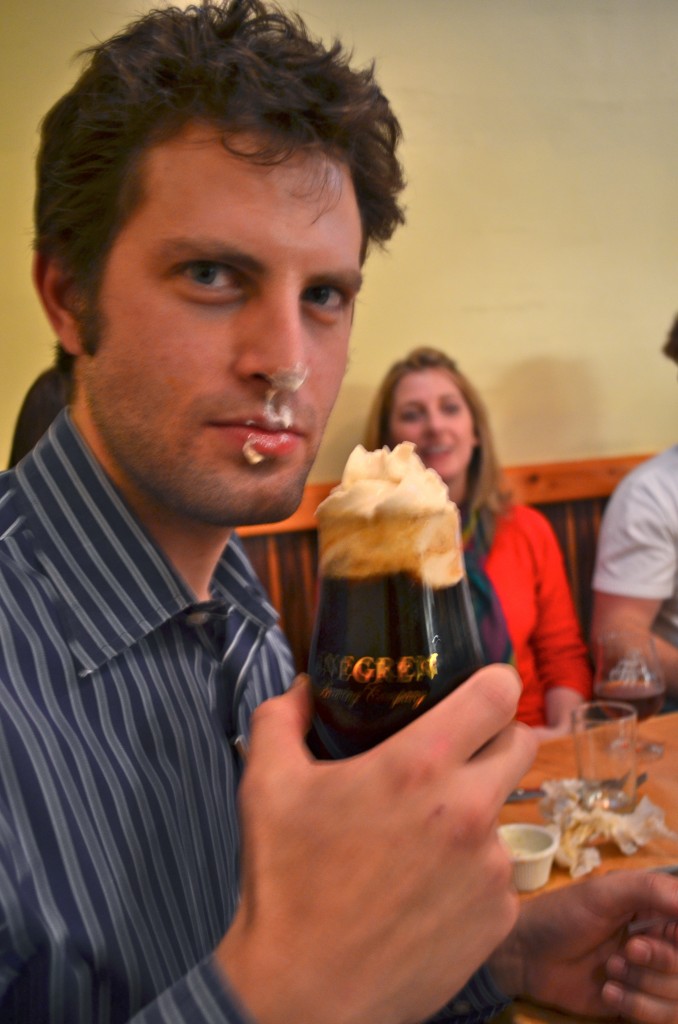 This message was approved by Chris Enegren.
Now the question that awaits us all – where do we go first in the new year?
I'm off to Colorado for eleven days of breweries, beer, brewery tours, family, Christmas, beer and breweries! Keep up with my Twitter, Facebook and blog for updates throughout the upcoming week!