Forget diamonds. My last few days have been pitiful scenes.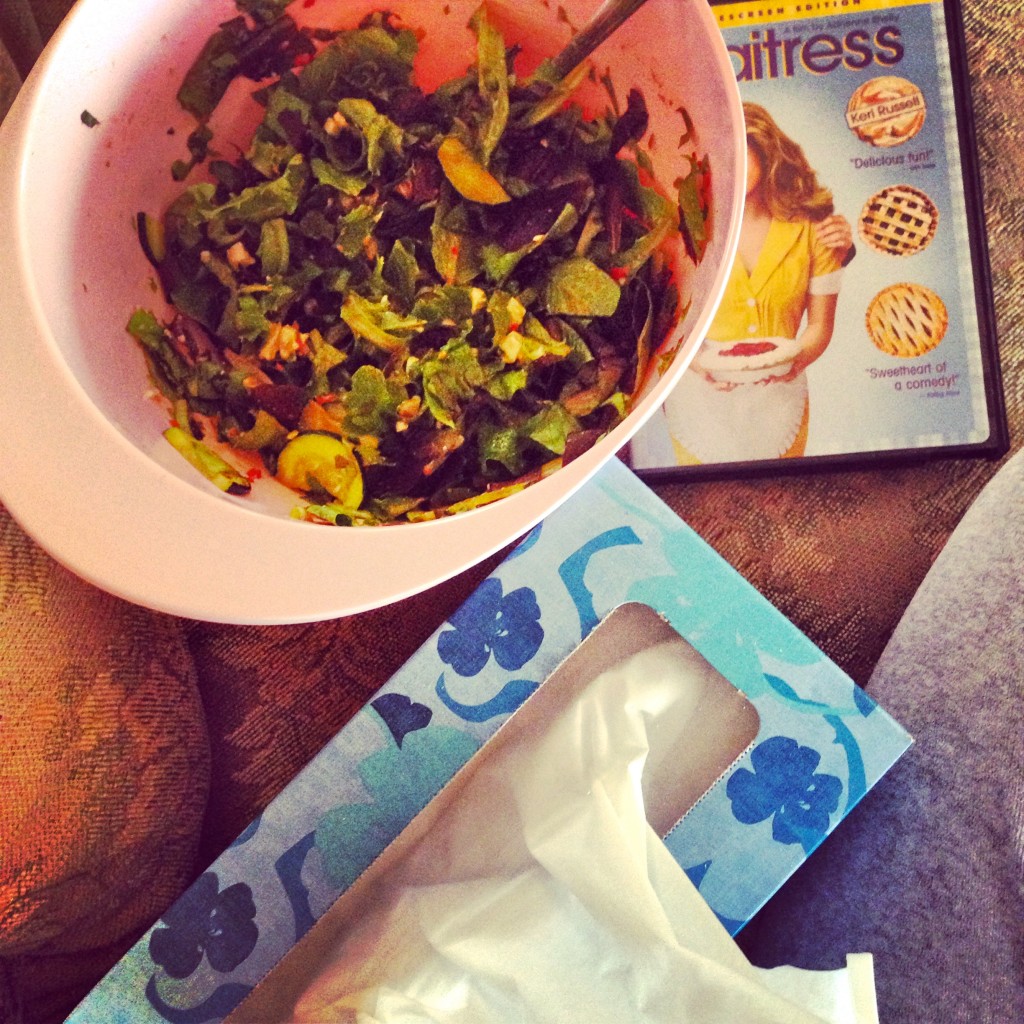 I tried to go au natural in the ways of healing with kitchen sink salads and chick flicks, but my first Colorado illness only got worse.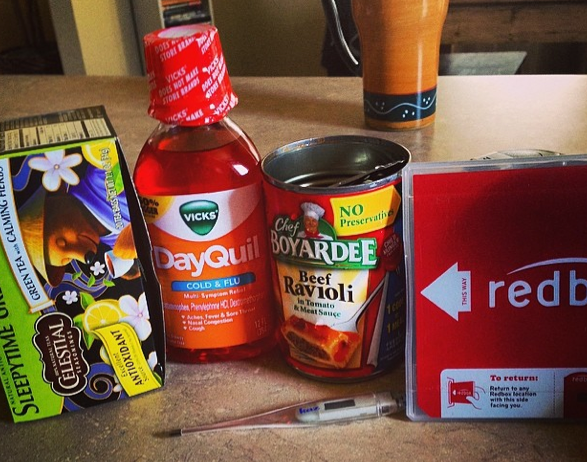 DayQuil, canned ravioli, hot tea and lots of RedBox. No end in sight to the crappy sore throat and wonderfully stuffed nasal passages yet. Since I'm feeling so utterly useless and lazy at the moment, I'd like to reminisce on happier days. Like all of the days before Monday.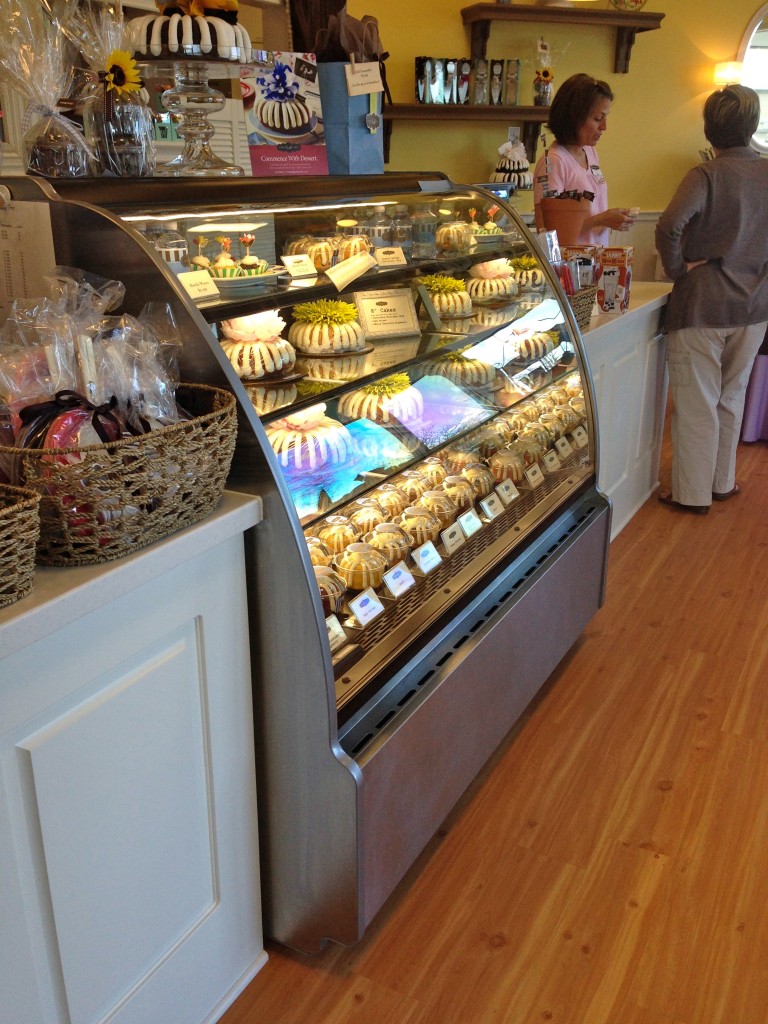 WE. FOUND. NOTHING. BUNDT. CAKE!!!! I have never done such a dramatic happy dance in a public place!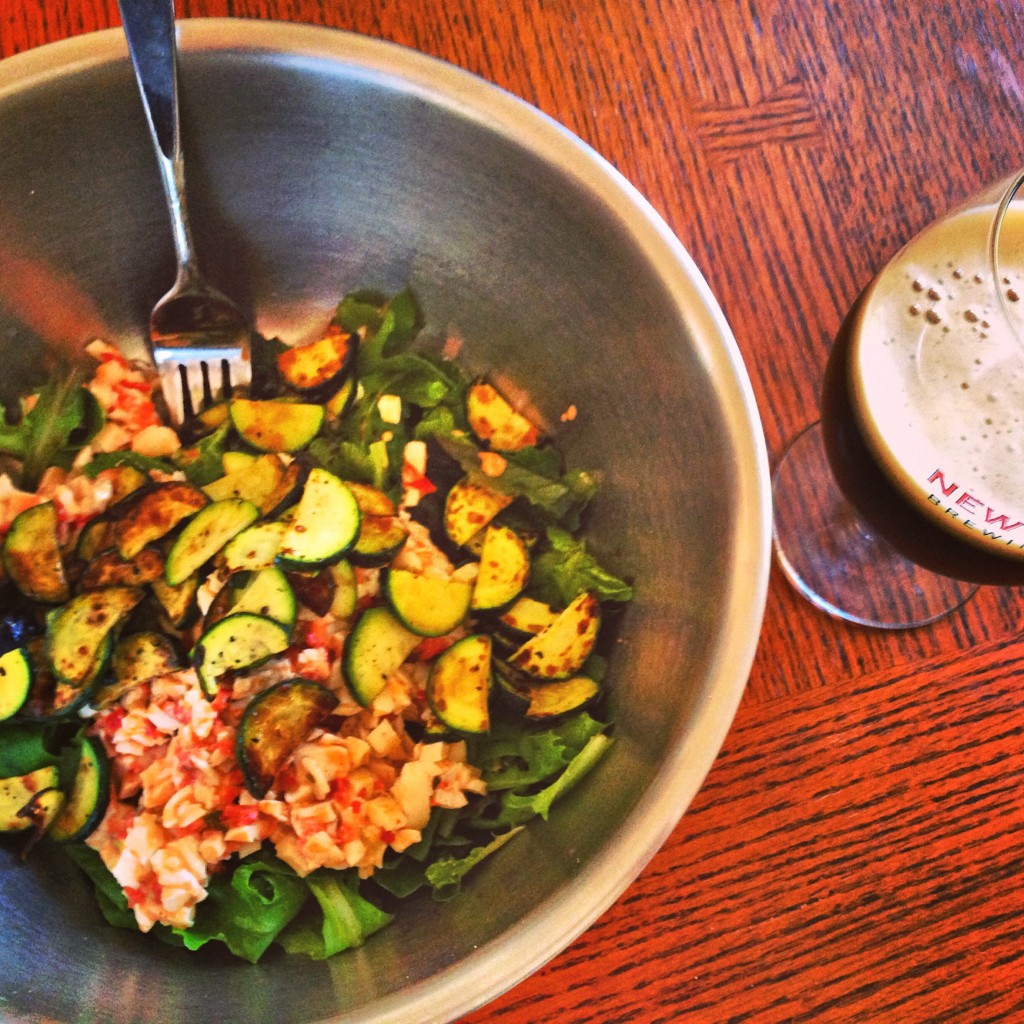 After a visit to Trader Joe's (cue yet another happy dance) and Nothing Bundt Cake in Boulder, I whipped up a kitchen sink salad with sauteed zucchini, Trader Joe's Ranchero Egg White Salad and organic baby greens at my bro's house before he, my sis-in-law and I biked over to the Liquid Poets homebrew club at 1933 Brewing. BIKED there! I love Fort Collins and its endless supply of bike paths!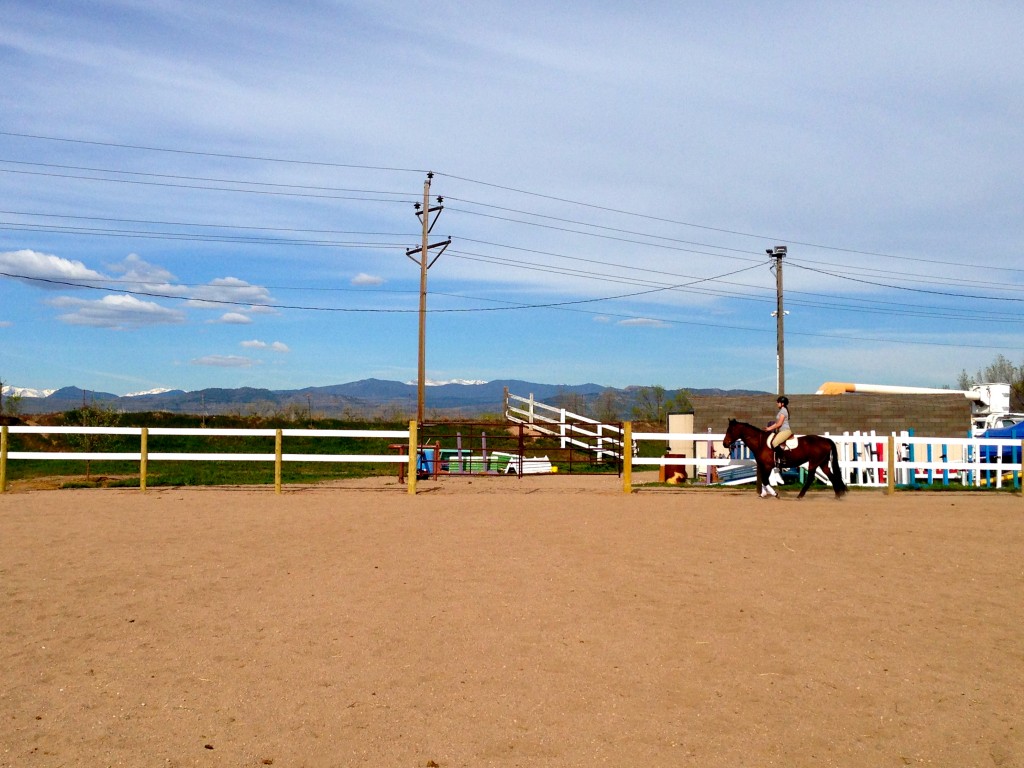 The next morning I met my sis-in-law at the barn to meet her new horse.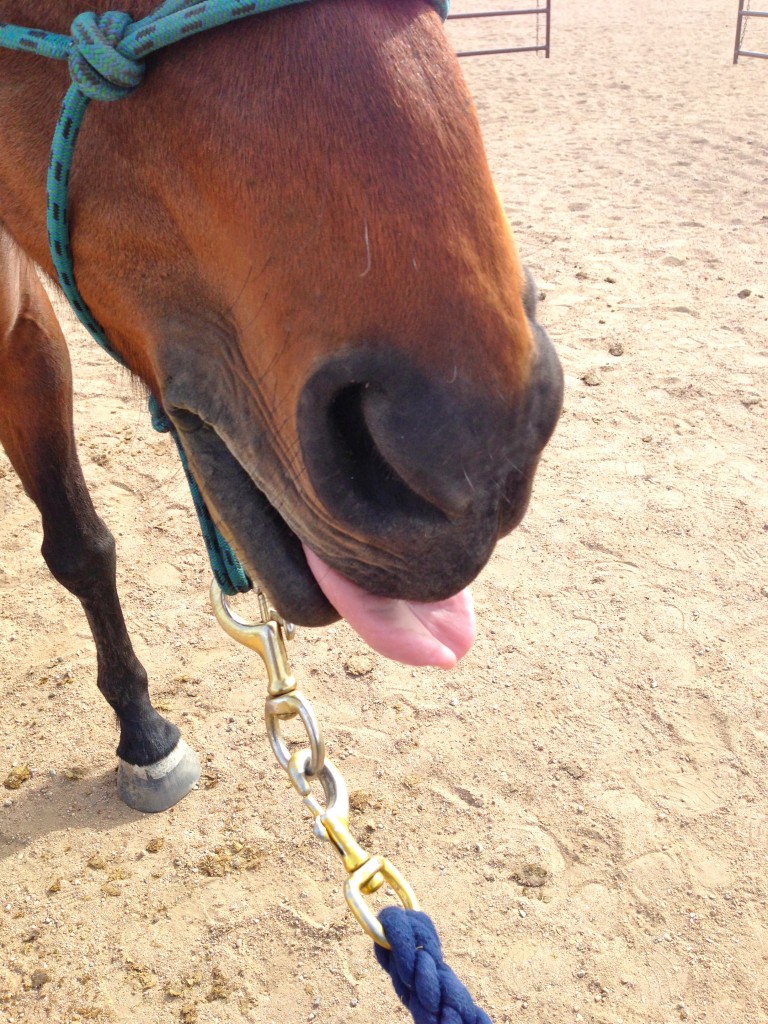 Pretty, pretty pony tongue.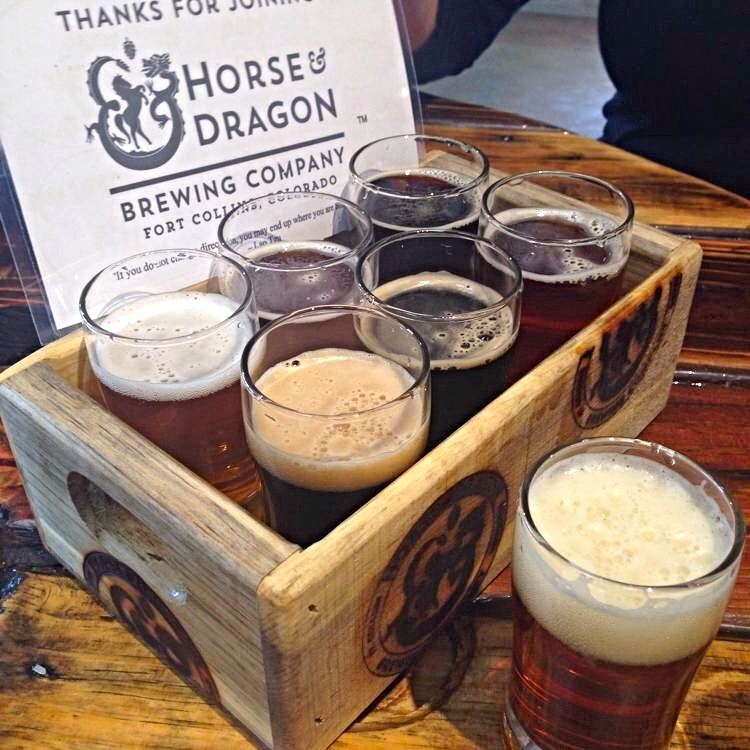 Friday afternoon was spent at Horse & Dragon – the newest local brewery (give it a few days for another new one to pop up). We split a flight and enjoyed the warm breeze that flowed through the bright, open tasting room that's full of rustic woods and expansive windows.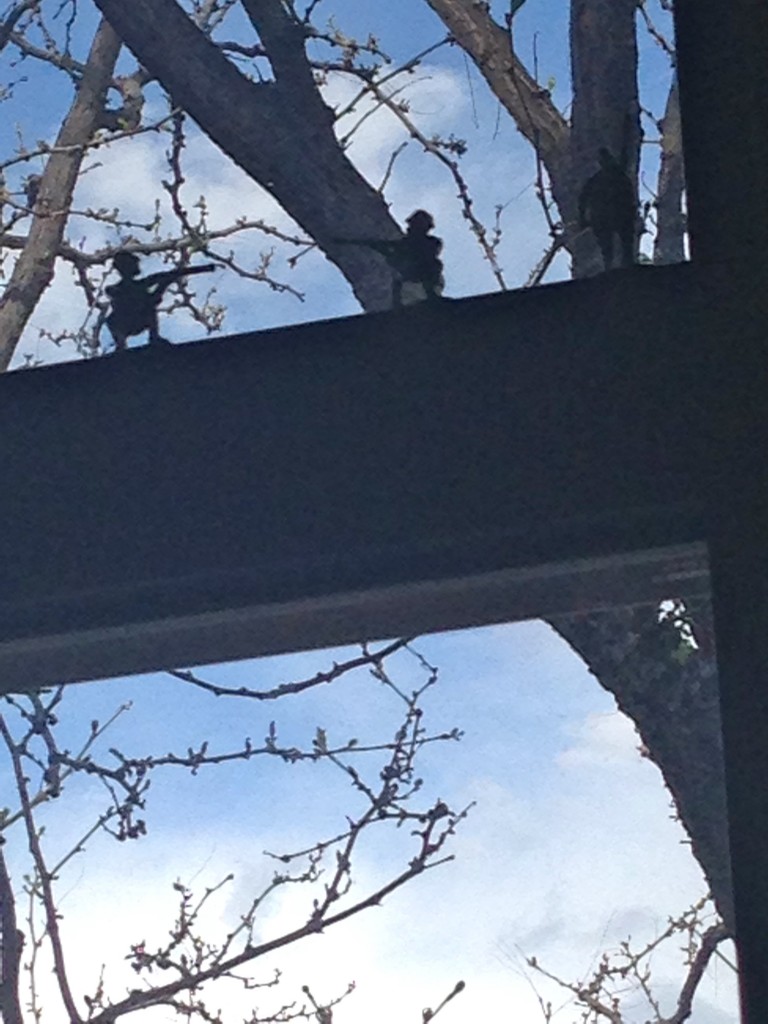 Gun battles at Mainline in Old Town Fort Collins.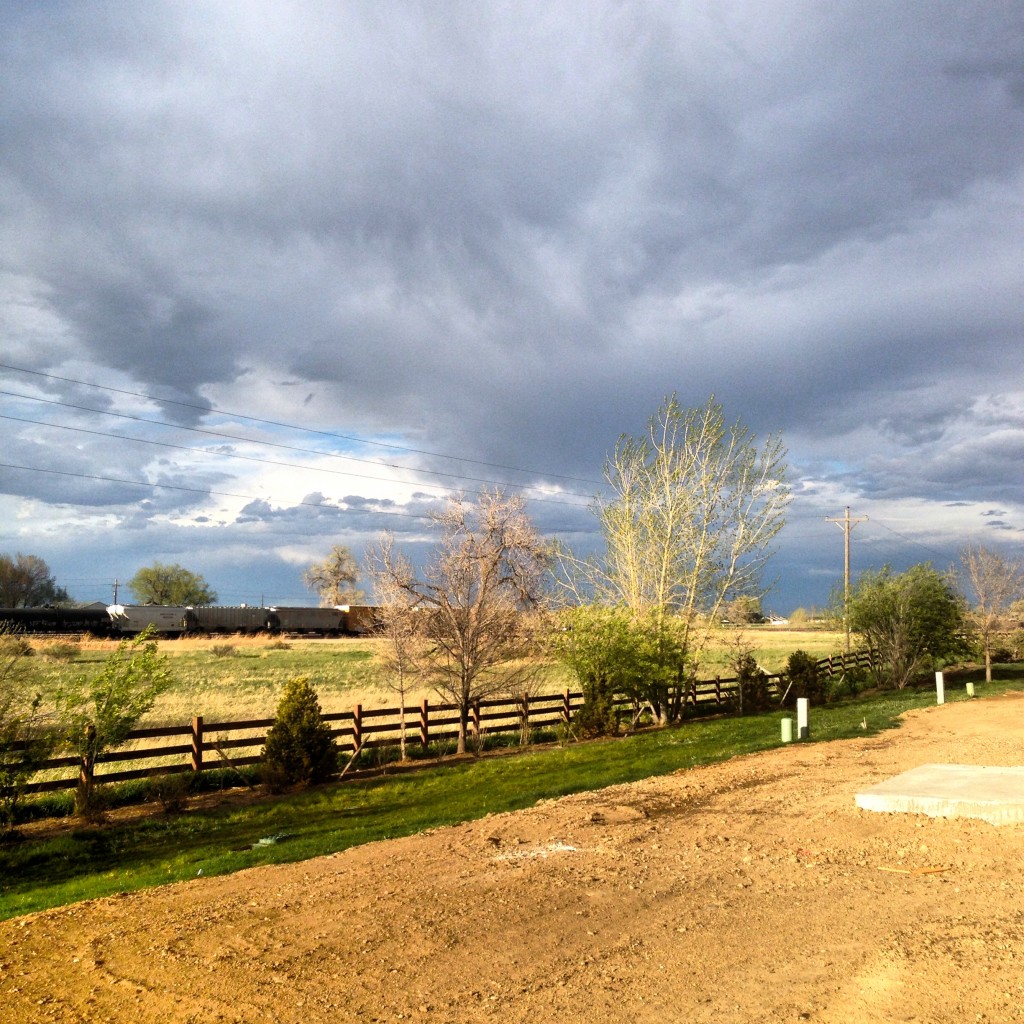 The spring storms have begun rolling in, gracing me with the most gorgeous sunsets I've seen.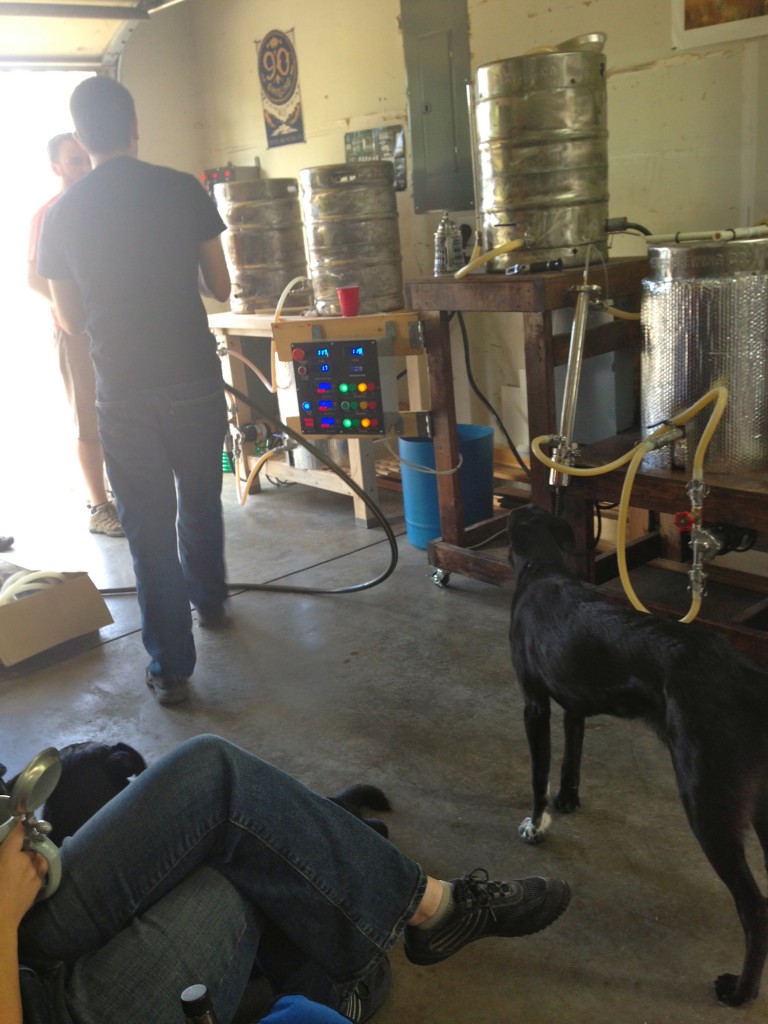 Saturday was Big Brew! Those two fancy control panels and brew systems were designed and built by my ridiculous smart brother. He built the one on the left for the new magazine Craft Beer and Brewing.

It was a gorgeous day for a brew! The temps hit about 80 and refreshments were limitless.

Limitless. Six taps and about ten boxes stuffed to the brim with homebrew samples and competition bottles.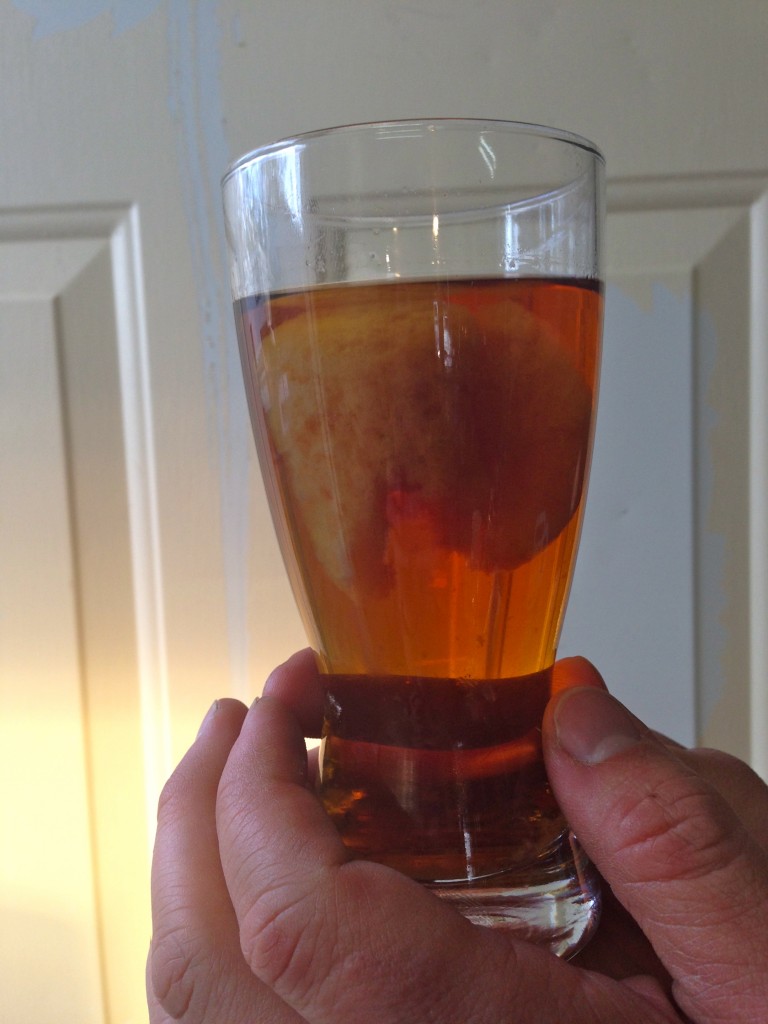 Cold break – the flocculation of proteins and other stuff. This step helps improve the clarity and flavor of a beer. I filled this glass and set it on the counter for a hydrometer reading, forgot about it for an hour or two and came back to find this! Beer is so weird and awesome.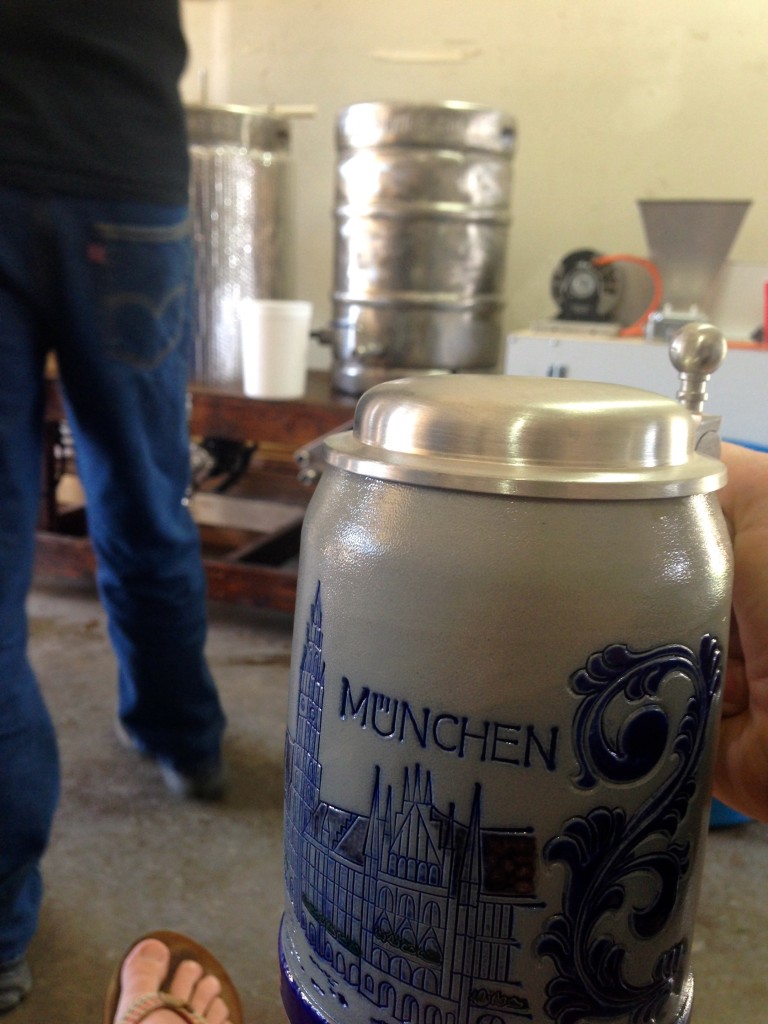 It was a long and busy day, and I ended up heading home around 6pm to relax and enjoy my back patio and another wonderful sunset.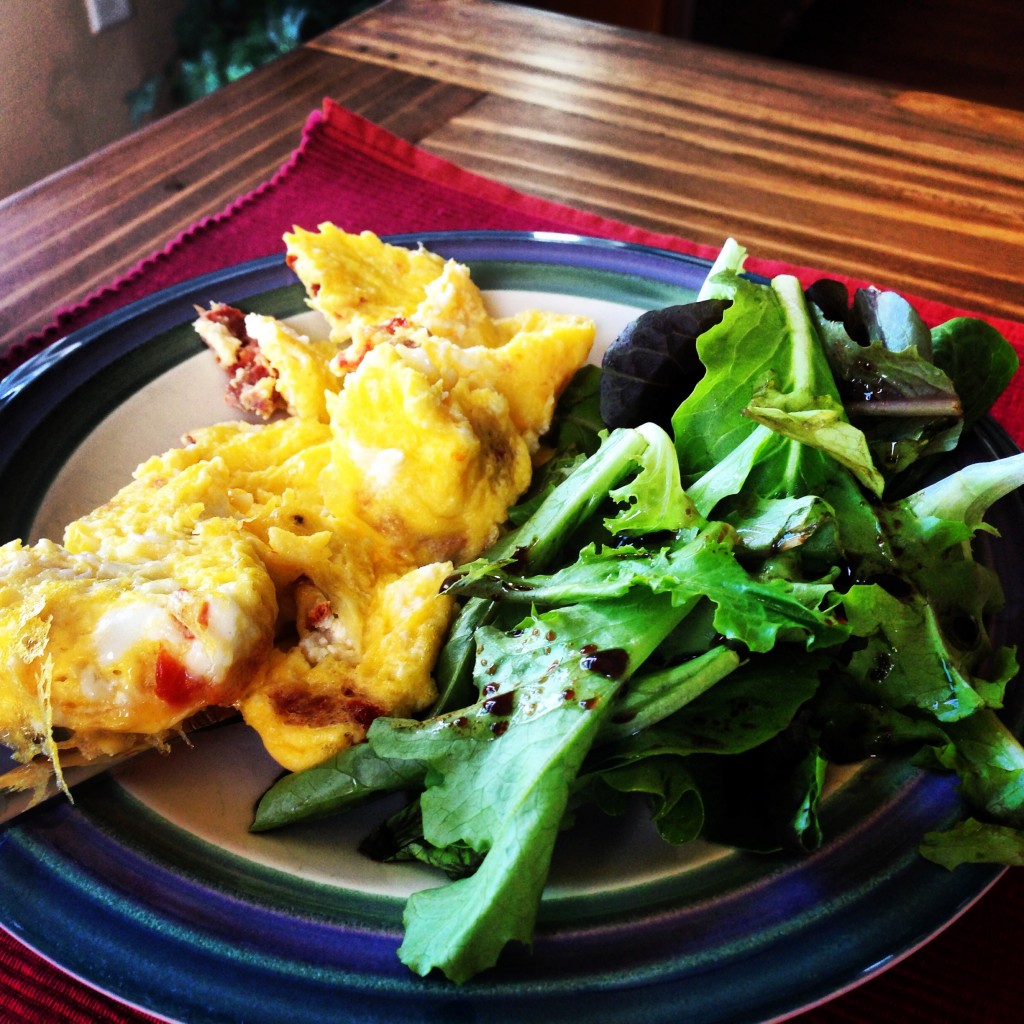 Sunday brunch! I scrambled up two eggs with diced sundried tomatoes and goat cheese, paired with a mix of baby spring greens and a balsamic drizzle before heading to church.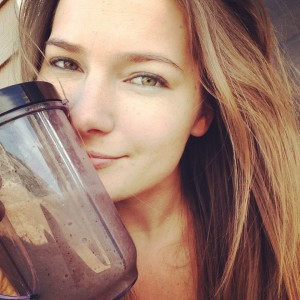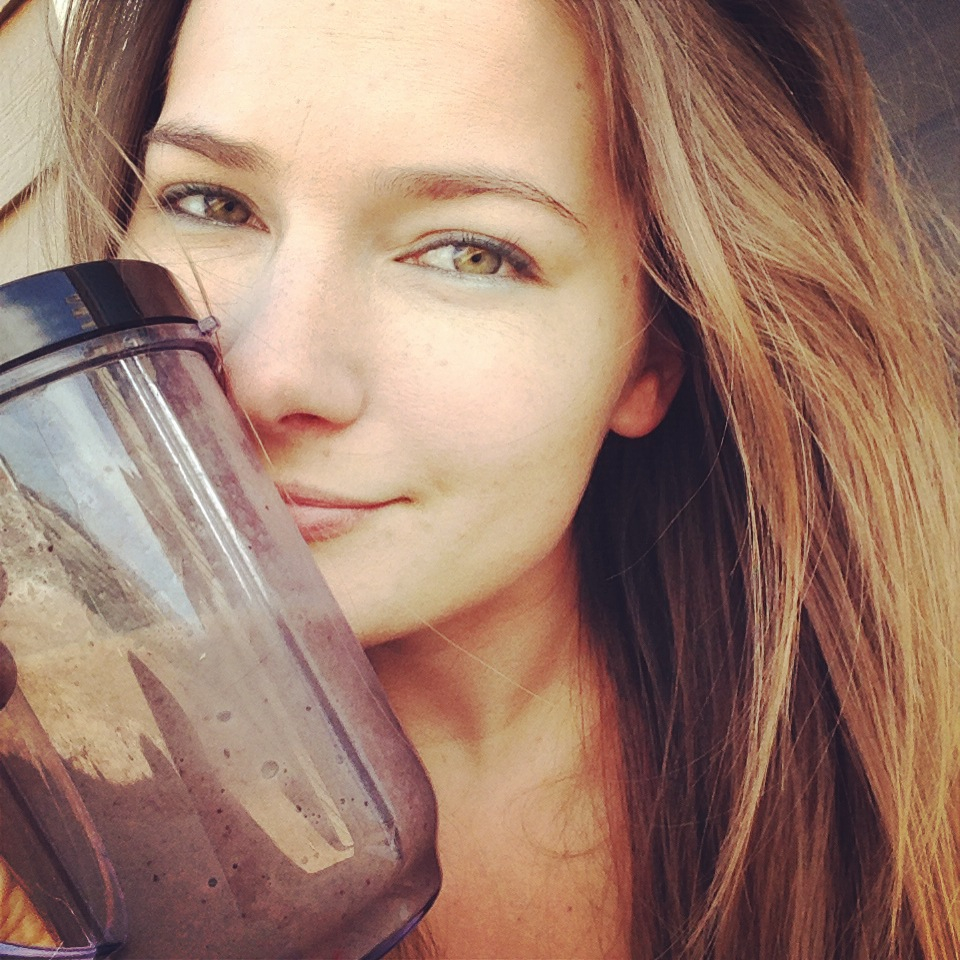 After the service I started to feel a little under the weather and attempted to combat that with a green monsta in my new Magic Bullet from Fairlife. My mumsie came to visit and enticed me to join her and my pops for an evening of grilled bacon and beef sliders and good beer. I definitely could not refuse that!

I roasted some asparagus for the side. These burgers. Holy oink. My parental unit picked them up from The Bull and Boar – a butcher in Loveland that sources local, hormone and antibiotic-free meats, and they are the BEST burgers we've ever set upon the grill!
Aaaand the next morning I was fully ill. I retreated back to the couch to nestle with tissues, chick flicks and comfort foods. I'm ready to get better now! Bike paths, breweries and bundt cakes await!
Are you a healthy-foods or a comfort-foods person when it comes to being sick?