Enegren Brewing and Custom Melt joined forces today for a Superbowl Saturday Extravaganza!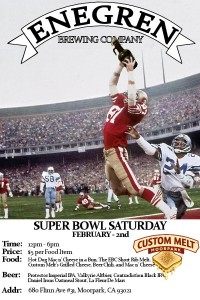 Food and brews for six hours straight. We prepared for a heavy onslaught of hungry and thirsty revelers.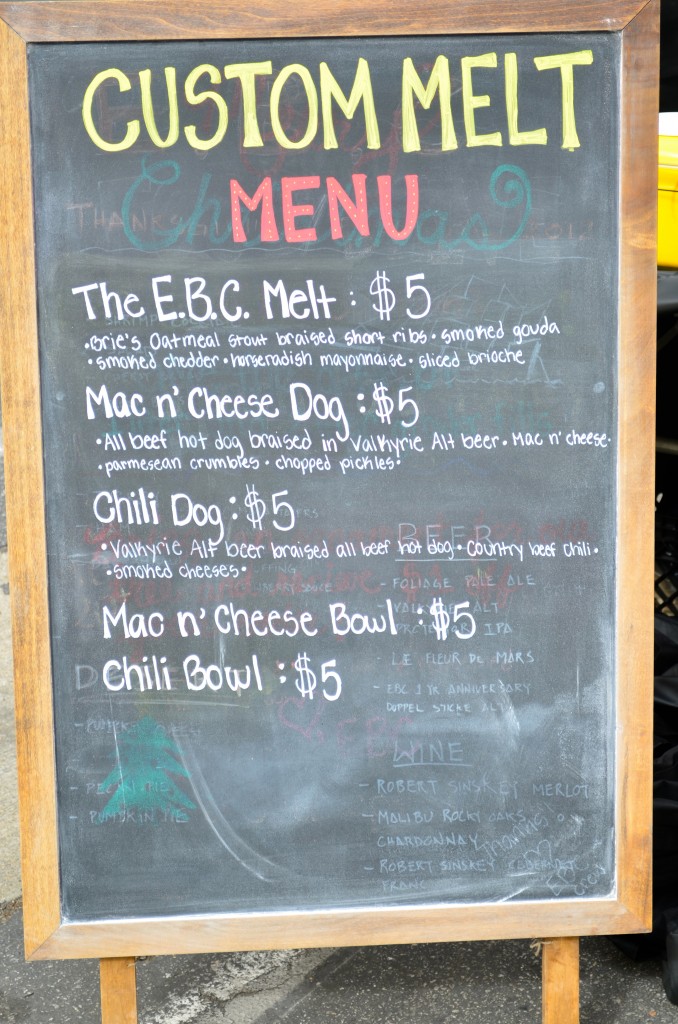 The menu was set – partly created by our very own Brianne Braun Enegren! She created these short ribs with Daniel Irons Oatmeal Stout for a brewery "family dinner" a few weeks ago, and the owners of Custom Melt decided to turn it into a sammich. Yes, please, thank you very much.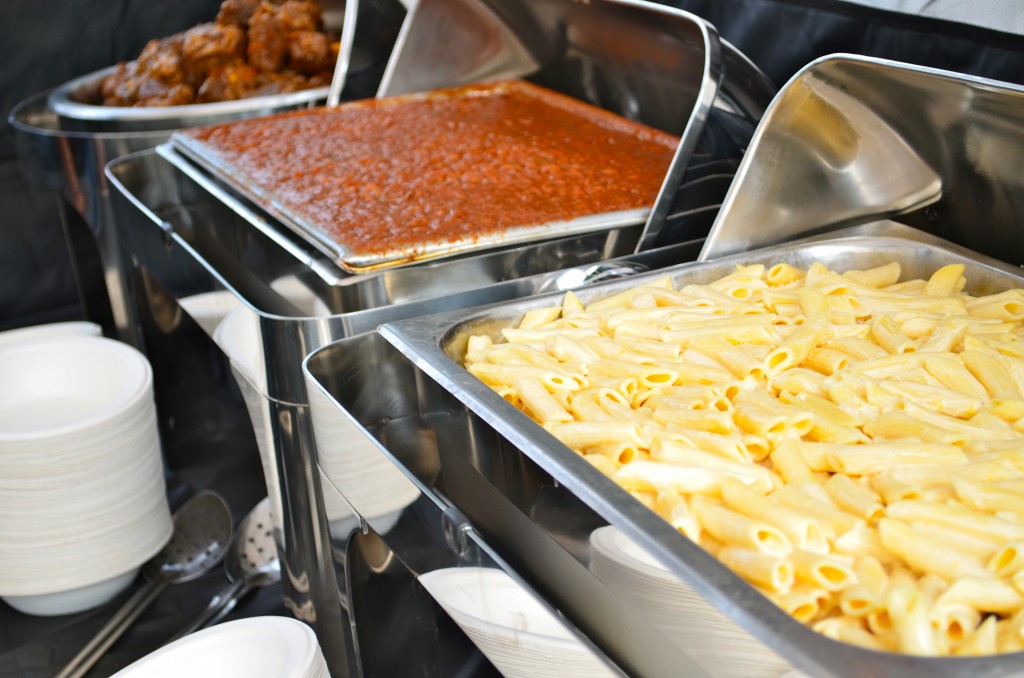 The food was prepped right outside the roll-up door behind the brewery and the smells were devastatingly tempting to all of the hungry souls inside.

About twenty minutes before Custom Melt officially began serving…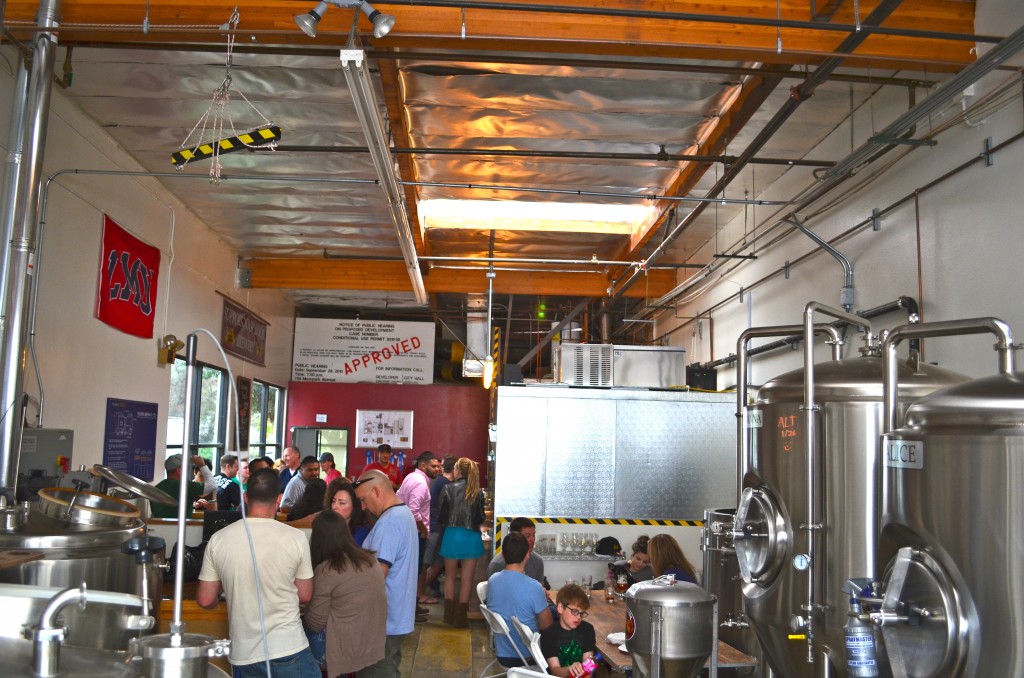 And this is what the brewery looked like for the rest of the day – a constant flow of brewery and Melt fans alike poured through the door. Those of us working behind the bar didn't have a single chance to sit down, let alone enjoy a full dish from our in-house chefs. In between inhaling bites while hidden below the bar, I went around snapping pictures of other people's food in order to have some sort of commemoration of what had graced our presence.

Mac 'n cheese with parmesan crumbles.

Zesty chili paired with a Daniel Irons Oatmeal Stout.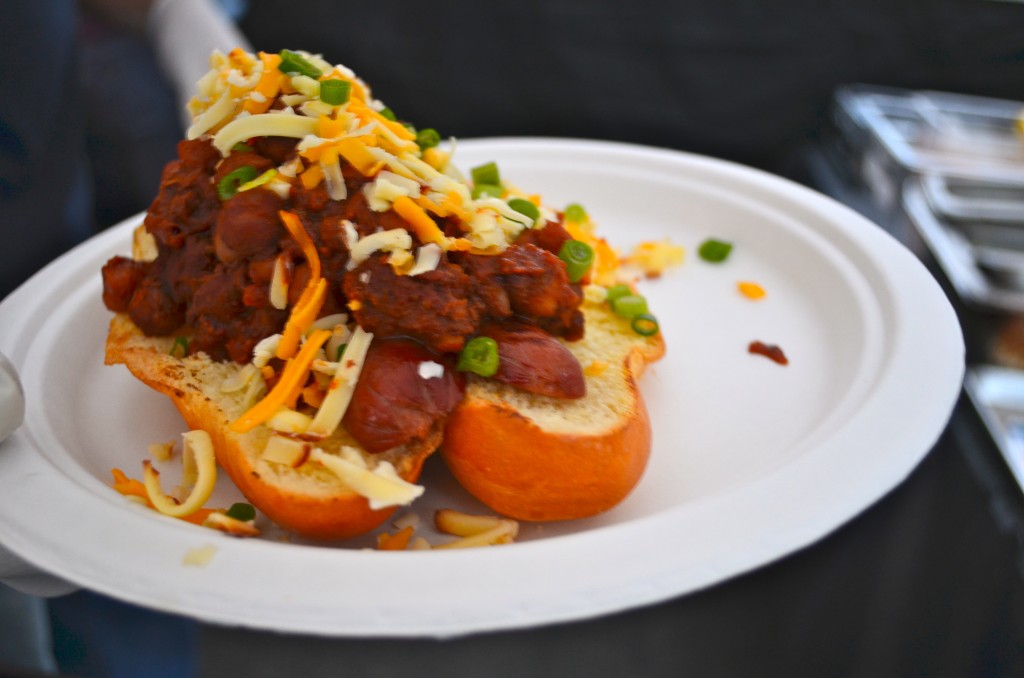 Mac 'n chili dog! My personal favorites of the day were a tie between the EBC short rib melt and the mac dog – both of which went unphotographed as they were being quickly consumed in between pouring glasses and washing said glasses.

It was an incredibly successful day full of happy, patient people, delicious foods and brews and incredibly sore feet. I'm attempting to heal with a Maui Brewing Sobrehumano Palena'ole. It's not quite killing the ache yet.
Tomorrey is Superbowl Sunday! I've got a few recipes up my sleeve that I can't wait to share with you!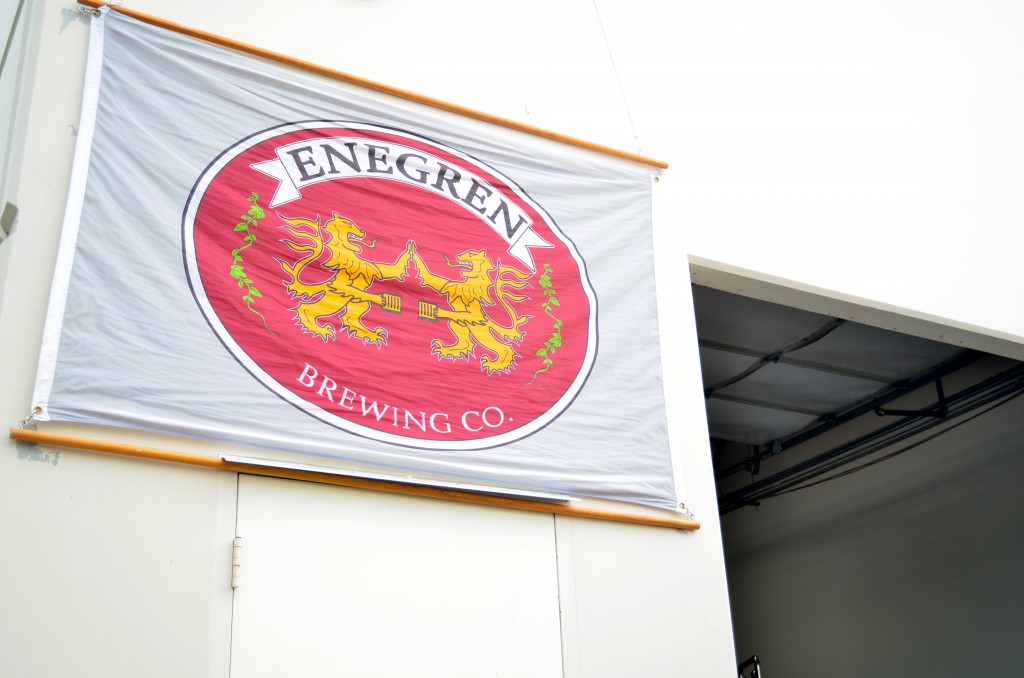 I have it on good authority that Daniel Irons Oatmeal Stout French Toast might be on the menu in the morning. Stay tuned!