I'm alive, but barely!

Okay, maybe a slight exaggeration. I got wiped out Sunday with a fever and lovely lung issues. Therefore, I've been banned from the brewery and forced into a few "days off" until 48 hours after my fever subsides. Last night's peak was 101. Thanks to that, I have time to do a blog recap again, albeit with a foggy brain.

A few weeks ago I trekked back down to Boulder on one of my real days off to pick up some tea from Celestial Seasonings that have seriously come in handy in the last few days.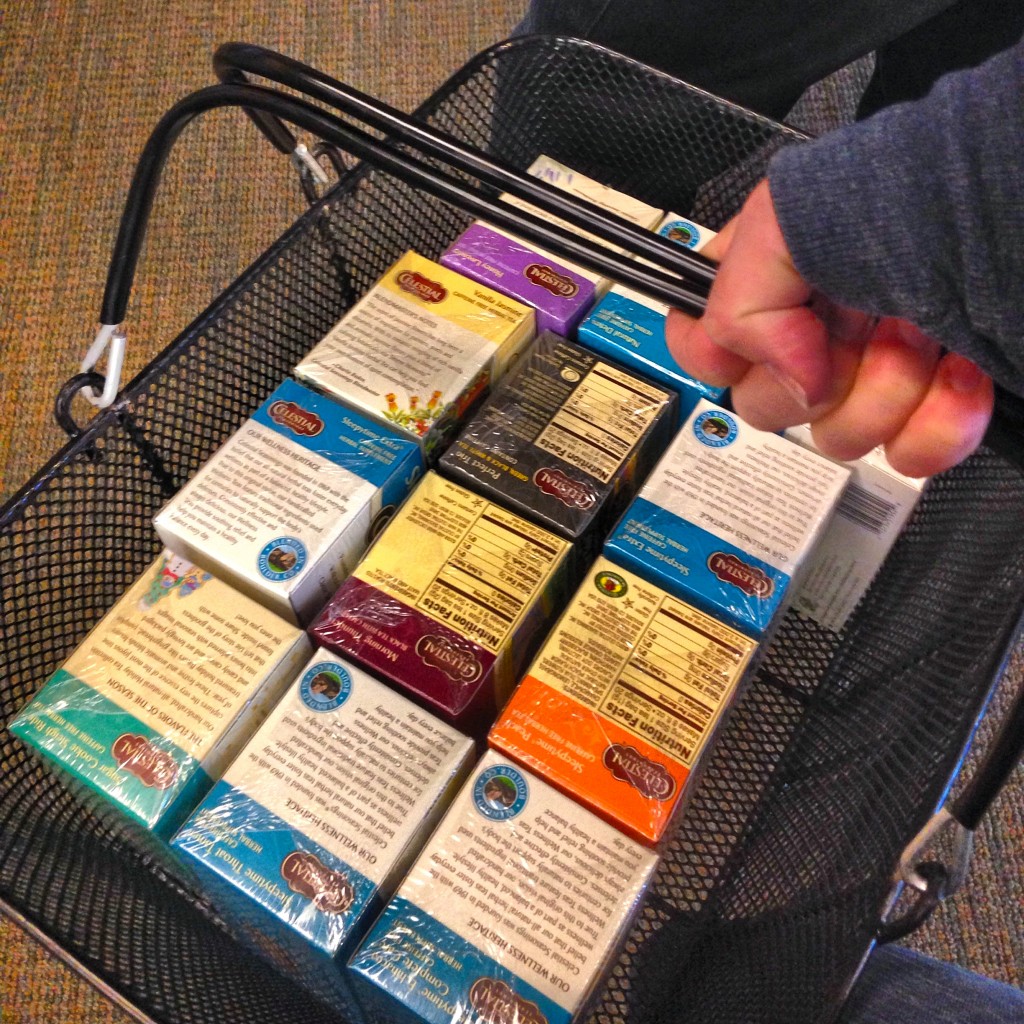 I have an addiction…

On my days off, I generally like to get out of town and do anything active and new, but there's something to be said about relaxing at home with a glass of wine and having time to play chef.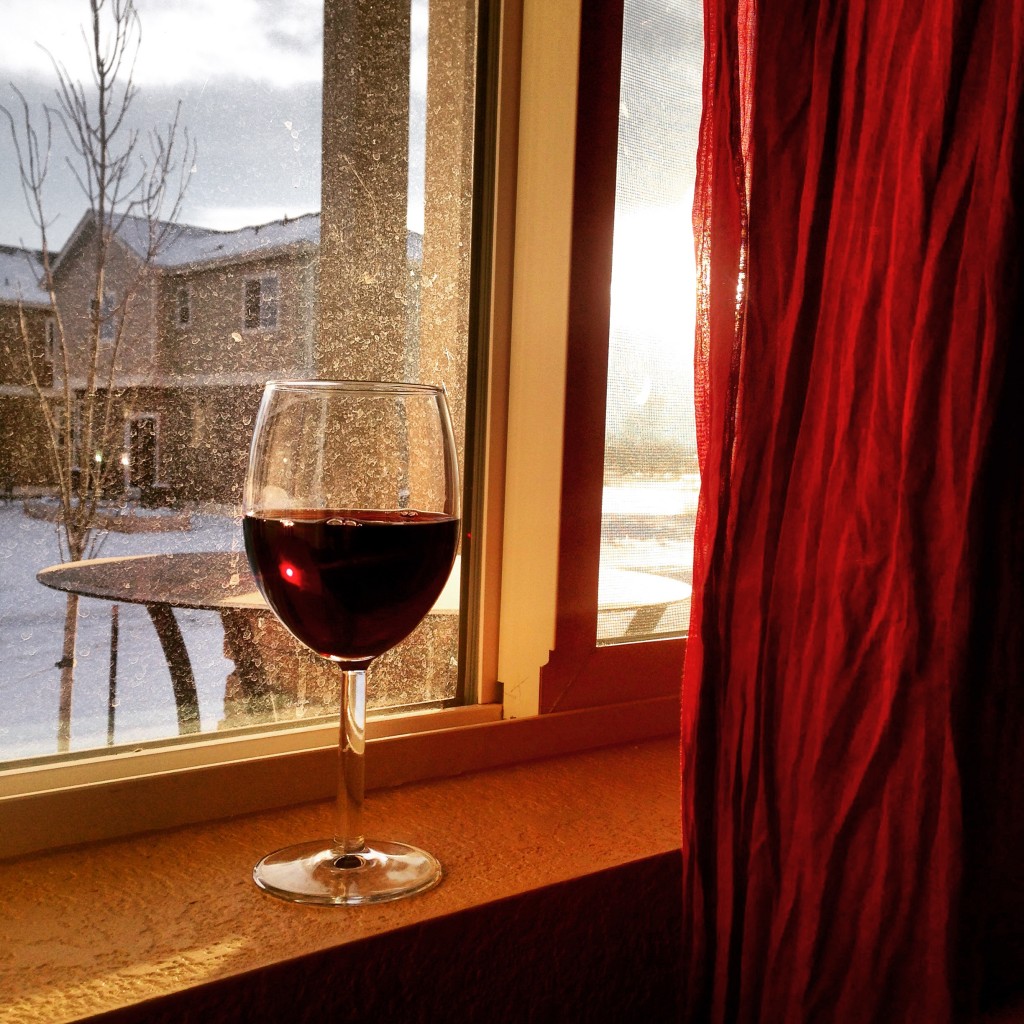 Prior to these past few days, it had been months since I'd seen the sunset from inside my own house. And I think it's time to clean the outside of my windows…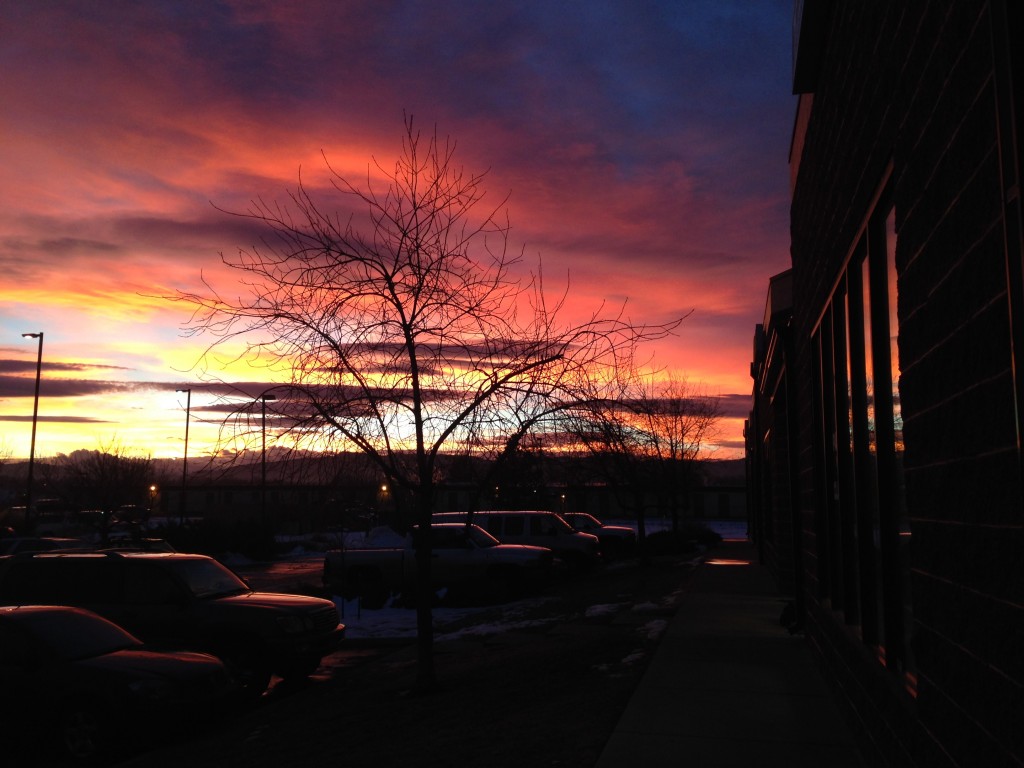 Most of my sunsets are spent at the brewery.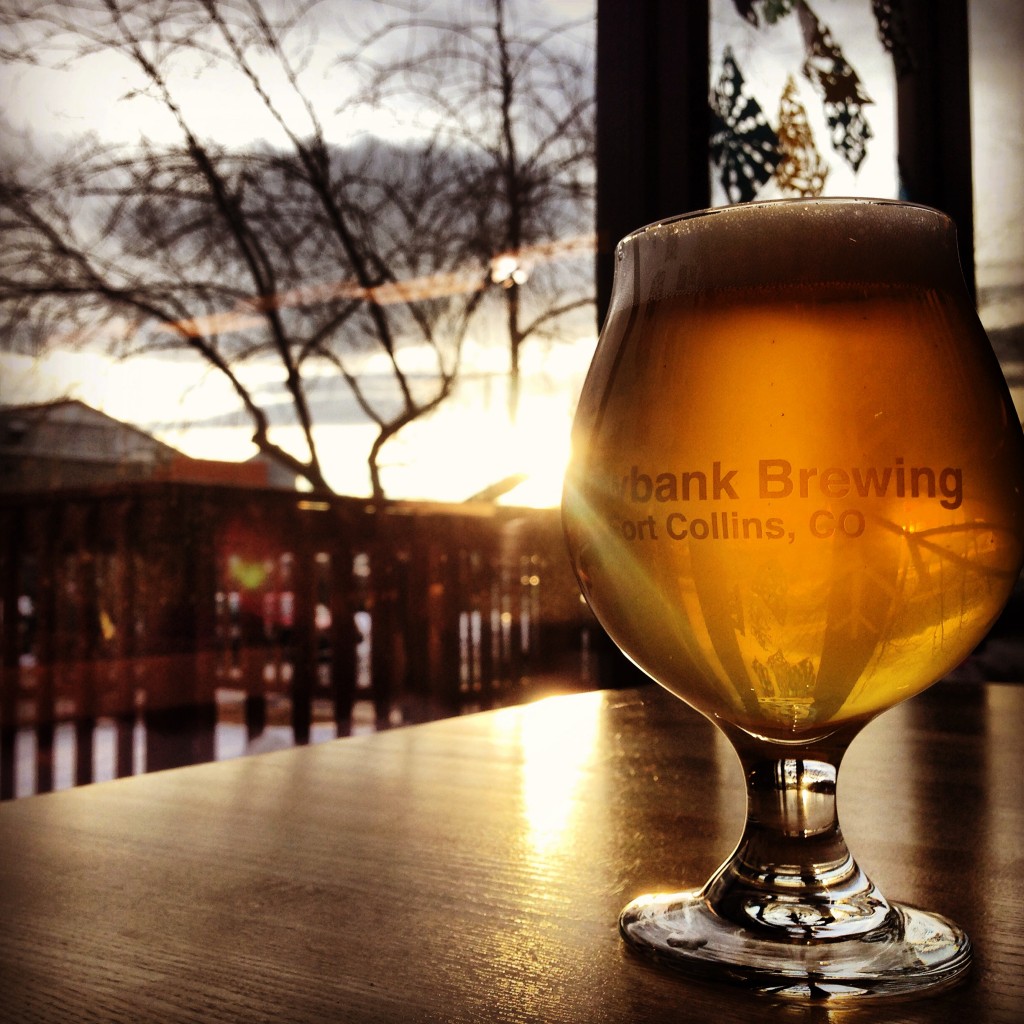 No complaints there, but I have missed my wonderful couches.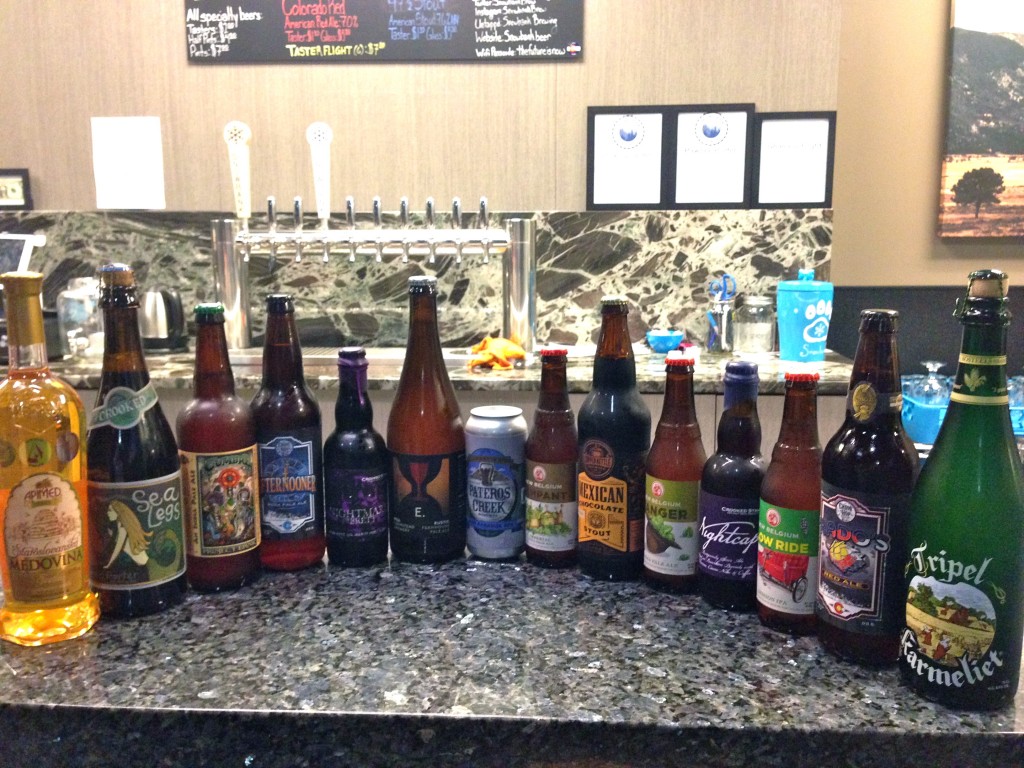 We had our staff holiday party two weeks ago (after I'd spent my day off in Broomfield with my bestie) which consisted of a bottle share, tons of food and our wonderful beer tellers.

Plus the president of the Rocky Mountain Beard and Moustache Club. How could you not let that face in for a bottle share?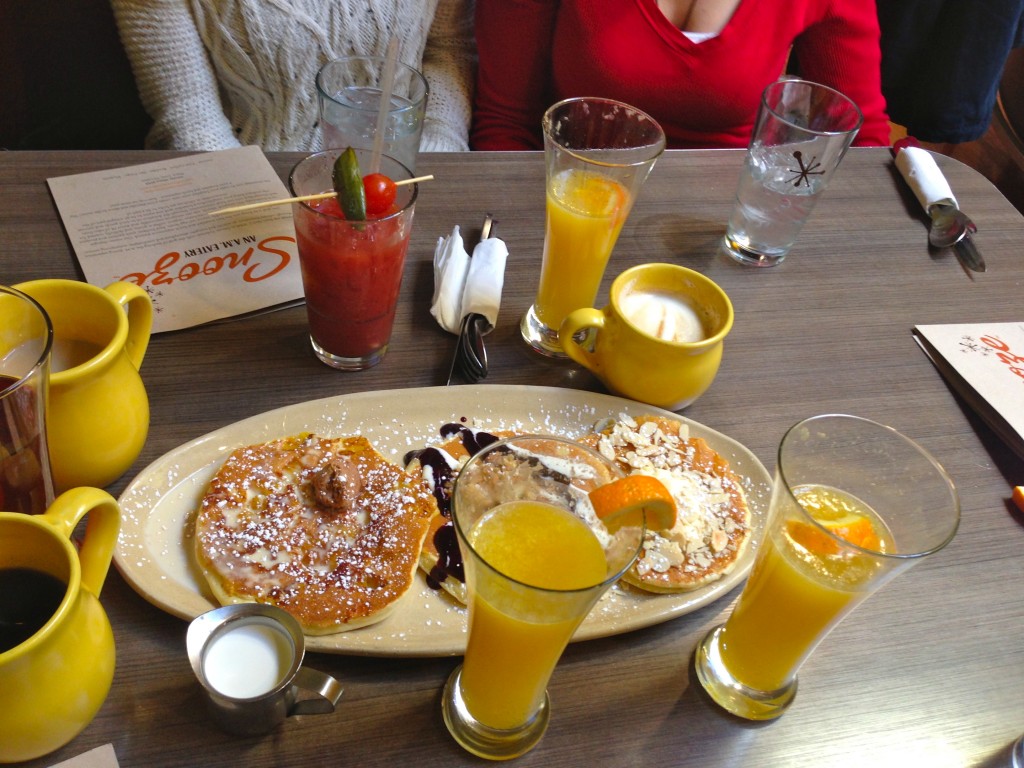 I went out to brunch with some of my favorite ladies at Snooze in Fort Collins for a quasi day off on a Thursday and enjoyed mimosas, long conversations and painfully delicious pancakes before heading back to the brewery and real life.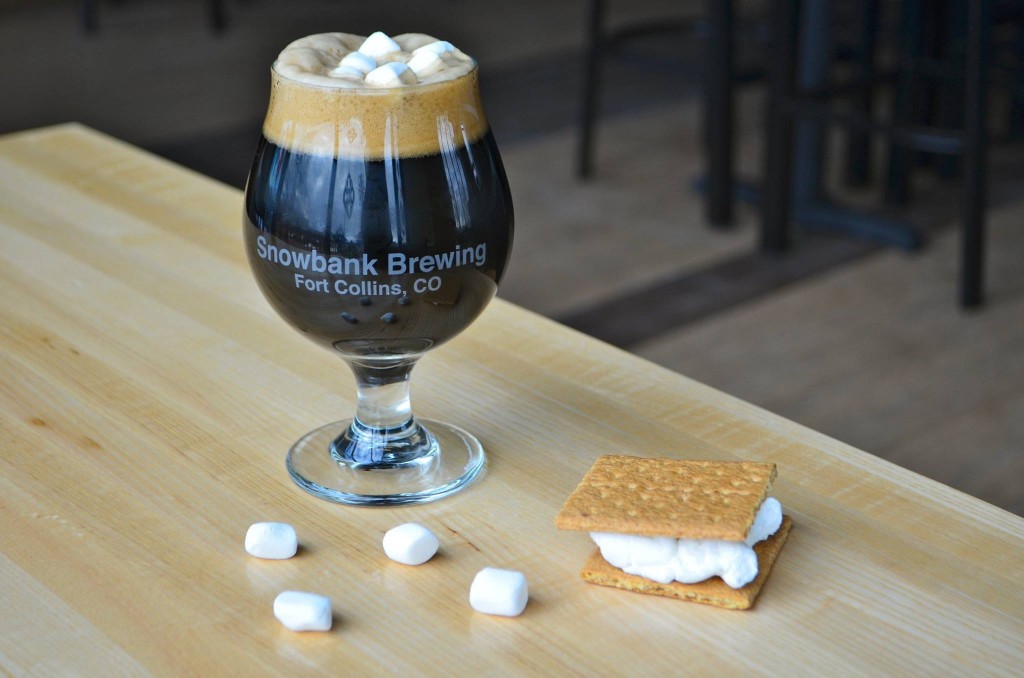 Our most popular Nuance Chocolate collaboration beer to date was tapped – S'mores Stout garnished with mini marshmallows. We kicked the keg in an hour and fifteen minutes with this one and will be recreating it for the Real Ale Real Love Firkin Festival in Loveland this Saturday.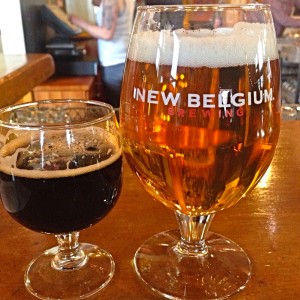 I had to drop some stuff off at New Belgium during the work week and decided I should probably stay and enjoy a pint of their new session IPA, Slow Ride with a friend who happened to be there at the same time. Mini breaks in the middle of my weeks help my sanity.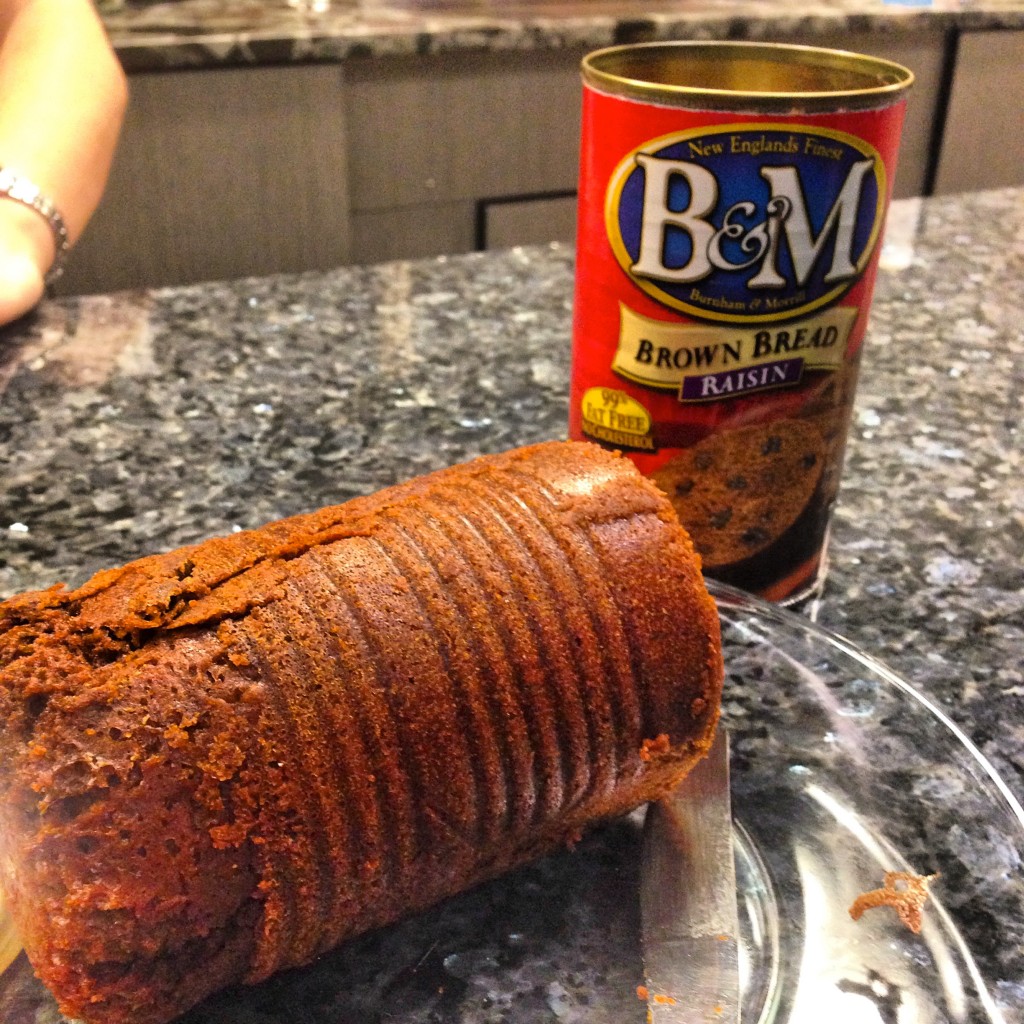 Last Friday night was… interesting… One regular brought us canned bread. I don't know why…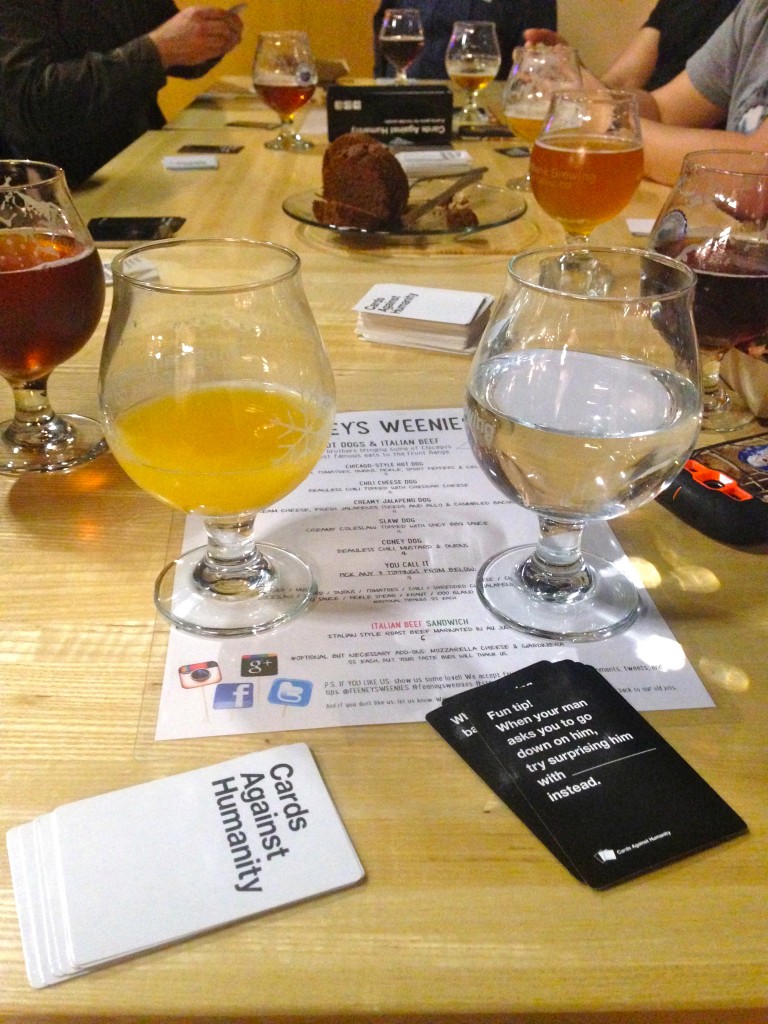 After the canned bread sampling I decided to take the rest of the night off and sat down and played Cards Against Humanity with the staff, a few of our favorite regulars-turned-friends and experimented with beermosa blends.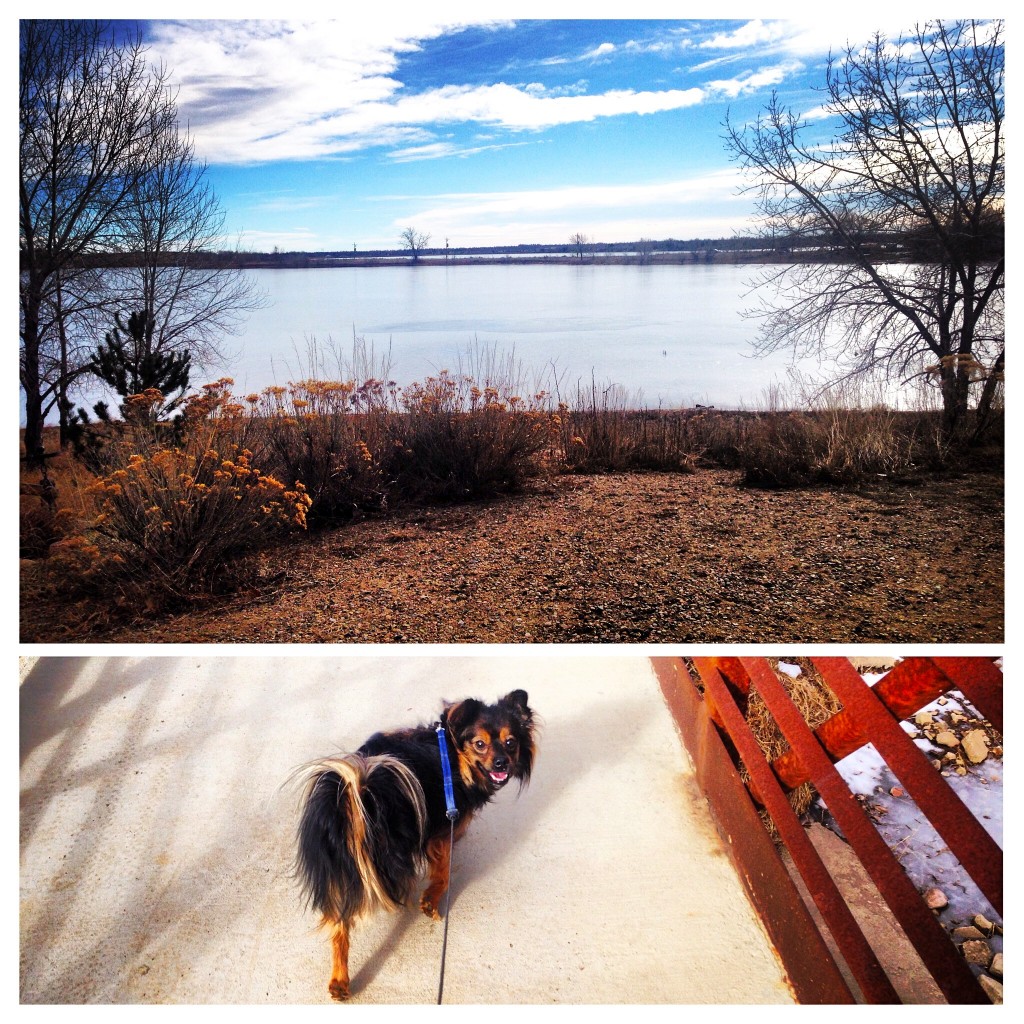 Sunday was another day off and I could tell something awful was about to occur, so I got out of the house and took this handsome fella for a walk before the cough really started to set in.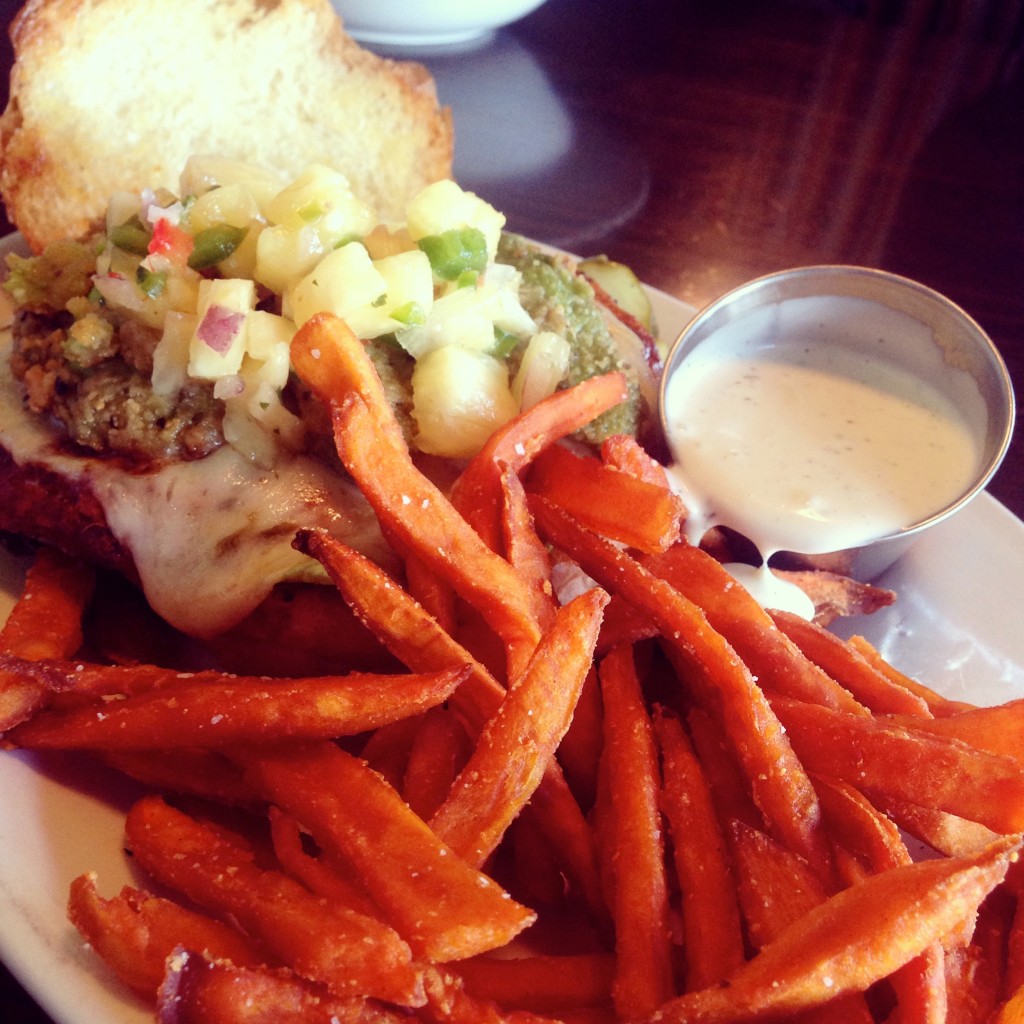 I had a big day planned and I wasn't about to let the beginnings of the flu ruin it. I headed down to Denver and grabbed lunch at The Ale House – blackened chicken sammich with pepperjack cheese, fried avocado and pineapple salsa. Painfully delicious. Afterwards we headed to the Denver Aquarium that I haven't been to since I was 13 before driving back up and collapsing into the couch with NyQuil, blankets and a movie.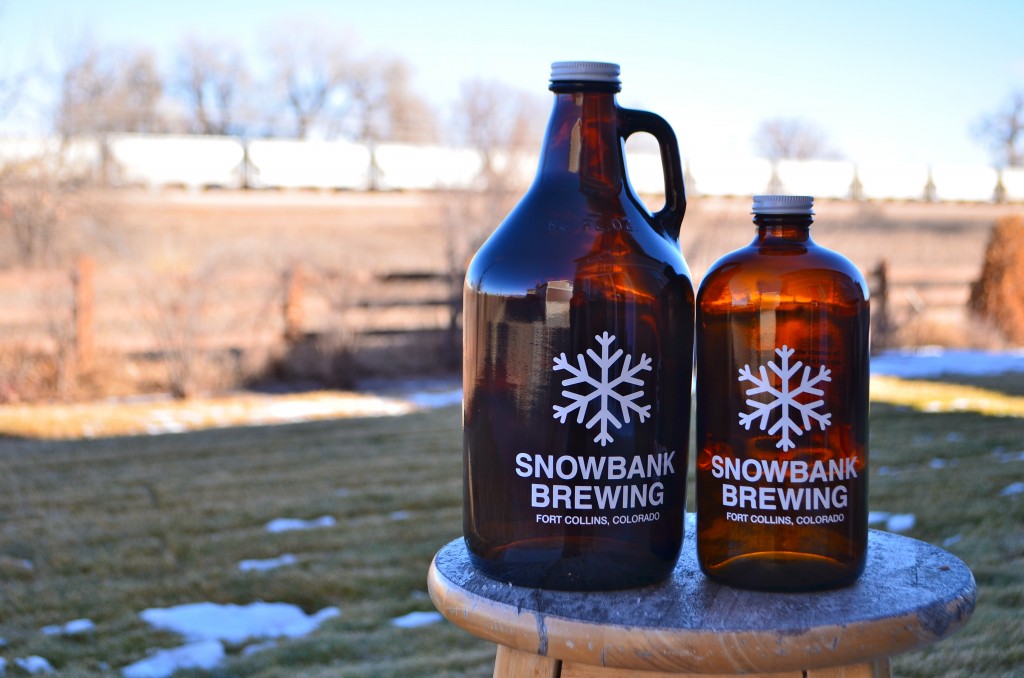 Now I'm sitting here twiddling my thumbs, trying not to go crazy from being cooped up and answering work emails. Oh, lovely flu. I've been trying to force more aspects of quasi-days off into my life since the past few months have revolved around the brewery and nothing but the brewery. Trying to find a balance when starting up a new business is hard, so I'm using these wonderful days of illness to try and get things into perspective and start planning a life outside of work.
Now for more DayQuil shots and pondering. Happy flu season!