First things first: I AM NOW OFFICIALLY A CICERONE CERTIFIED BEER SERVER!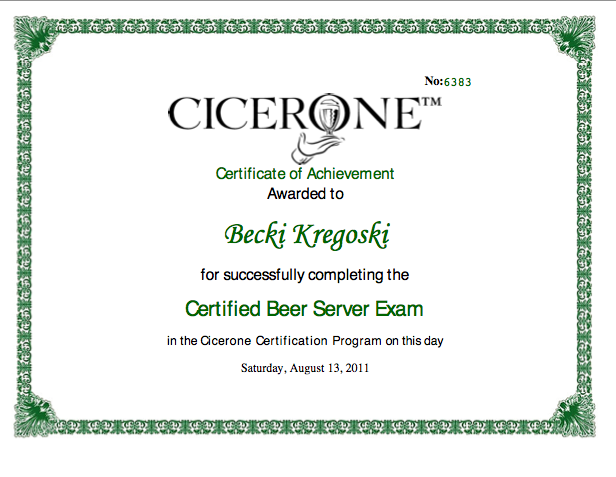 I took the test yesterday morning and passed with flying colors! WOOHOO!!!! In order to celebrate, I figured it was time to get something I've been drooling over for a long time.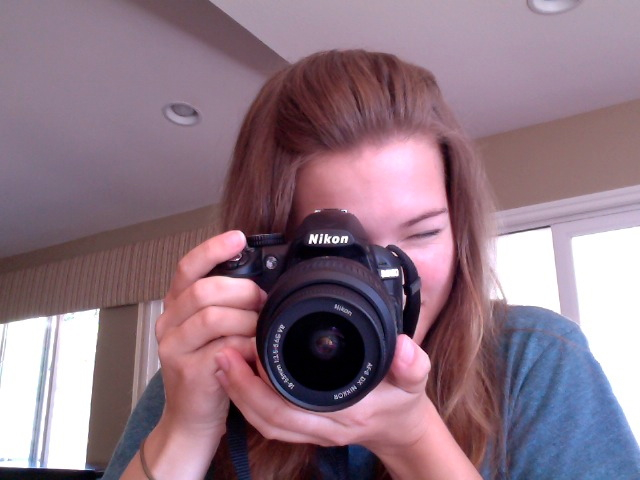 I GOT A DigiSLR!!! A Nikon D3100 to be precise. After lots of research, I was deciding between the D3100 and the D5100. Since I won't be focusing on video, I figured this one would be perfect. I'm in love!
After snapping dozens of photos around the house, I decided to take Nikita aka Nikki aka my new beloved camera, for a test drive.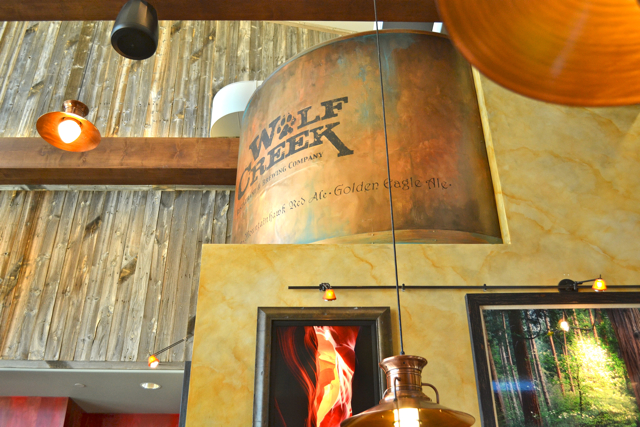 Allie and I went to Wolf Creek Restaurant & Brewing Company in Calabasas.

The interior is bright, cheery and earthy. I love the rustic wood and gorgeous streaks of ruby paint racing across the walls.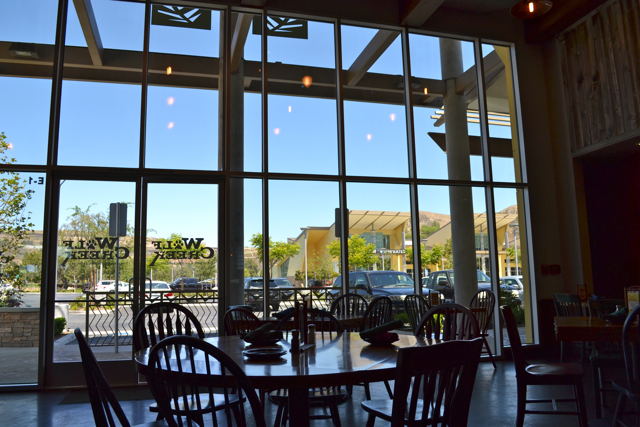 I love the floor to ceiling windows! If you need natural light to test out your beautiful new camera, this is the perfect place for it!

They immediately brought out piping hot fresh bread with a funky purple dipping sauce. I forwent the sauce and just shoveled hunk after hunk of scorching sourdough into my mouth. Drool.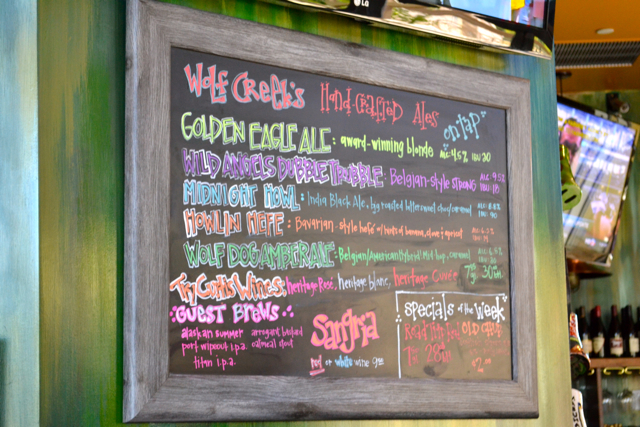 They brew their own beer on site. Awesome!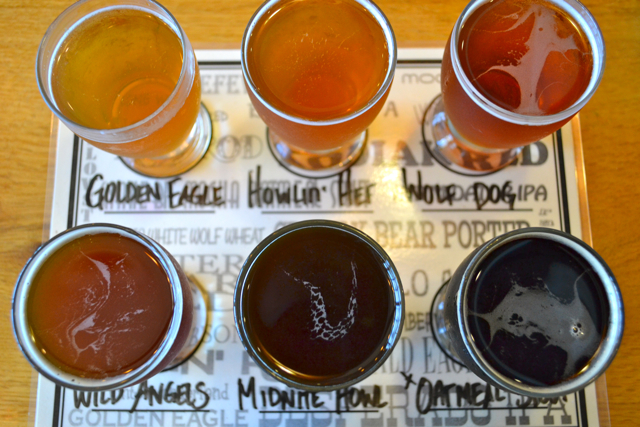 And the beer! From the top left: Golden Eagle – their blonde ale, Howlin' Hef – self explanatory, Wolf Dog – A hoppy amber, Wild Angels – a sweet tripel, Midnite Howl – a mix of IPA and stout, and Oatmeal Stout – their guest brew on tap from Anderson Valley. Wolf Dog was my favorite – a nice, dry, beautifully hopped amber that finishes with a healthy bite of citrus hops.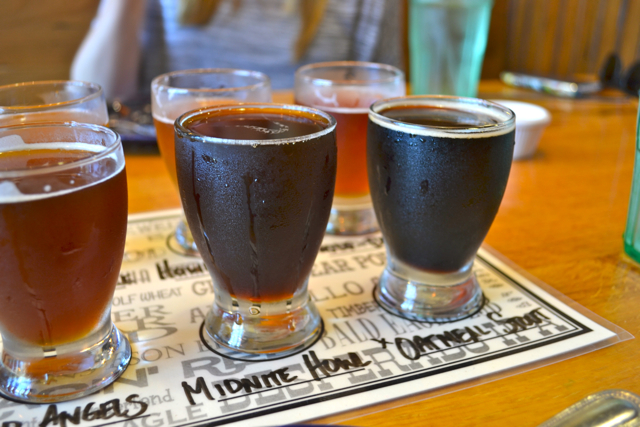 SO good to have more options in local brews!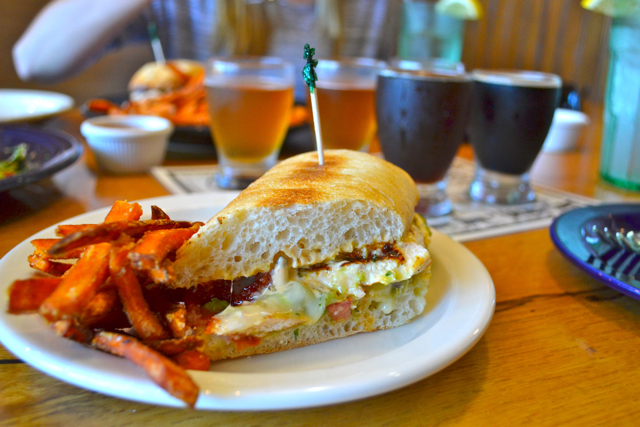 Allie and I split the Chicken and Brie sandwich – grilled chicken breast, gooey brie cheese, guacamole, sundried tomatoes and chipotle mayo on ciabatta bread. We subbed the sweet potato fries for the regular chipotle. DROOL AGAIN! Any place that has sweet potato fries is a win on my list.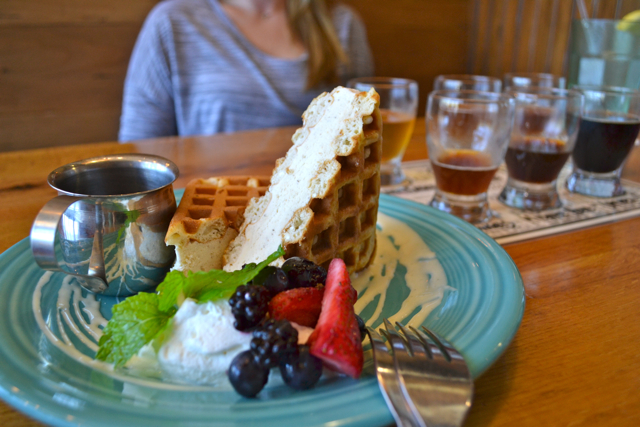 Dessert was – COMPLIMENTARY! The waitress brought out this amazing sculpture of maple ice cream studded with vanilla beans, sandwiched between sweet waffles, drizzled with a maple cream and fresh berries. They served maple syrup on the side, but it was sweet enough without. This definitely cemented my adoration for Wolf Creek.
And to finish, I had to share (with Allie's permission of course) – Allie (not a fan of bitter beers) tries her first sip of a black IPA.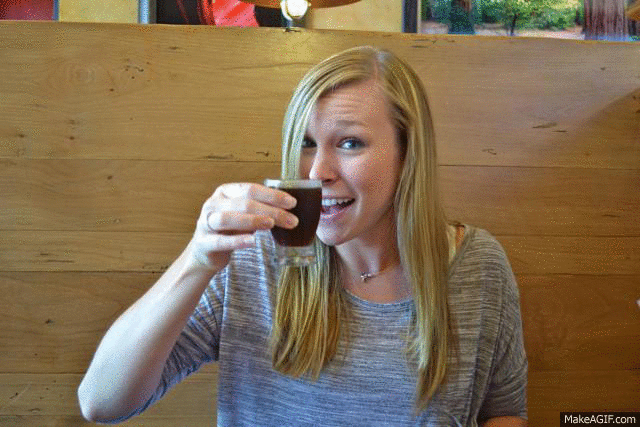 I love my cousin. And my new camera that was able to capture, in succession, this amazing piece of history.