I'm up in Mountain View, California for the Mountain View Arts and Wine Festival this weekend. My first order of business – BREWERY!

My lovely friend and former roommate from college, Joelle, picked me up at my hotel and brought me to Tied House Brewery & Cafe.

Internets, meet JoelleFace. JoelleFace, meet internets.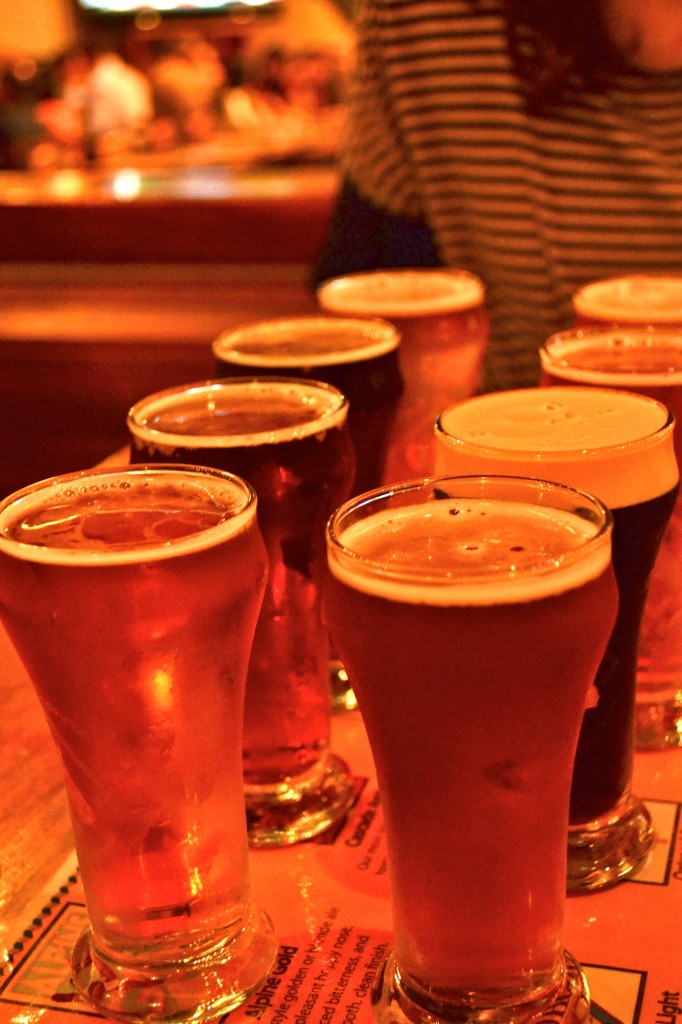 We got the taster platter of all eight of their beers. Alpine Gold, Cascade Amber, Ironwood Dark, New World Wheat, Amber Light, Oatmeal Stout, Passionfruit Ale and IPA. I enjoyed the amber, oatmeal stout and IPA, but he only one I really liked was the Ironwood Dark (which won gold at the GABF 2010) – Very malty, dense caramel/chocolate notes with an incredibly smooth finish. I wasn't able to get that much aroma from the glasses they gave us, but once it warmed up it gave of wafts of toasty coffee. I would like to say that the Amber Light and Passionfruit Ale were DISGUSTING! Amber Light tasted exactly like Budweiser (which I had my first and last taste of a few months ago), and the Passionfruit Ale was plastic-y and artificial tasting. Neither Joelle nor I had more than a sip of each.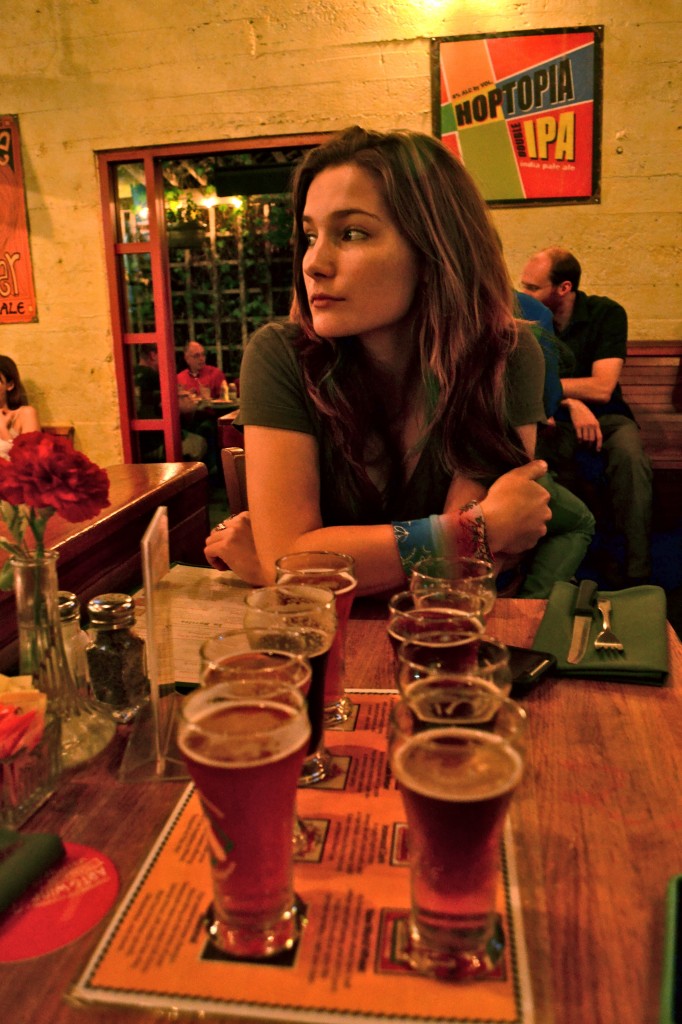 I refused to even acknowledge those crap-beers.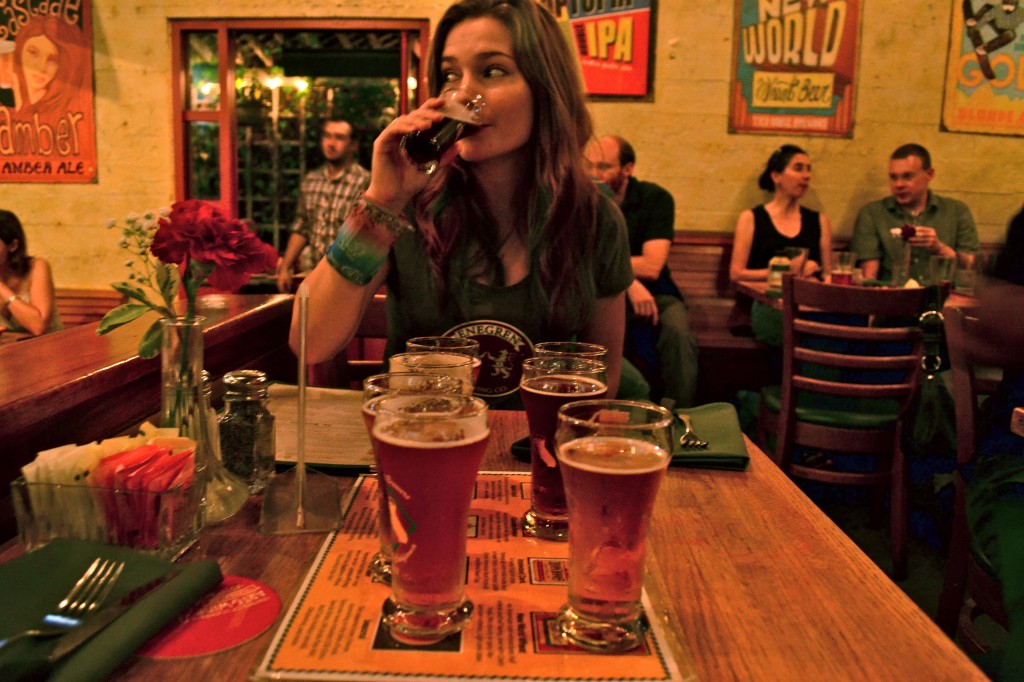 I got over it quickly though, and enjoyed the Ironwood Dark, Oatmeal Stout and IPA to my heart's content. Twelve ounces total of beer on a Friday night – WOOHOO! I'm getting old and responsible.

JoelleFace's friend Dan showed up. This picture describes how the rest of the night went until I had to head back to the hotel around 10:30pm so I could sleep for a few hours before waking up at 4am for setup.
EXCEPT THAT DIDN'T HAPPEN. Turns out my hotel room is next to some very "frisky" neighbors who were "frisking" about from midnight until 5am, when I had to leave for work. Banging on the wall only seemed to encourage them…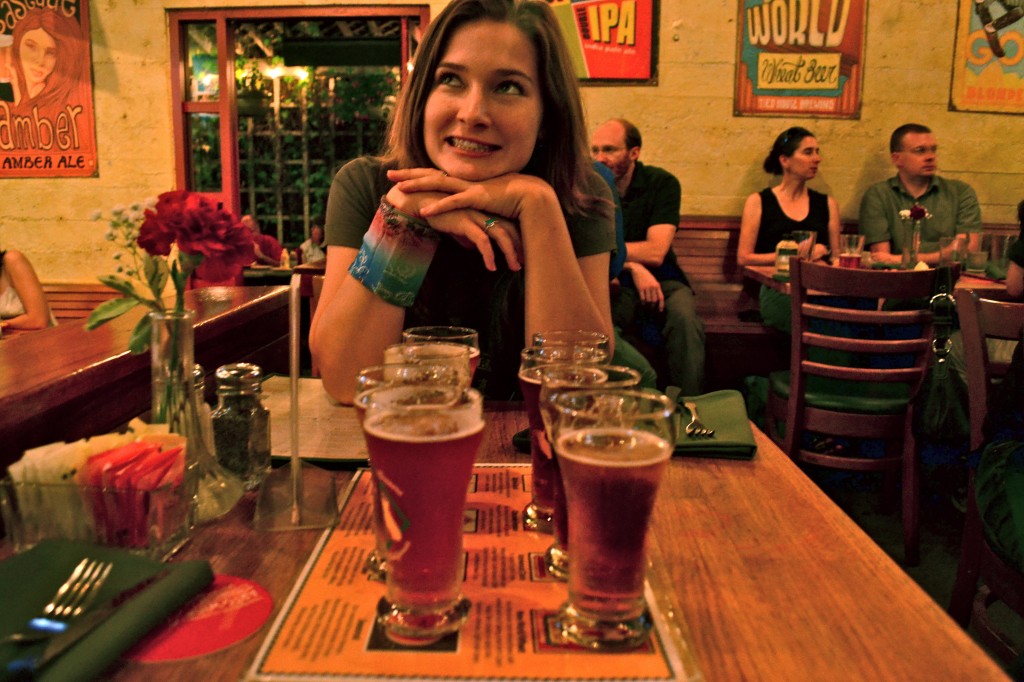 Innocence has been lost.