Thursday night was Enegren Brewing Company's flight and pint night at City Tavern in Culver City. The EBC crew headed down for an evening of meeting and greeting all the LA folks who stopped in to try their brews.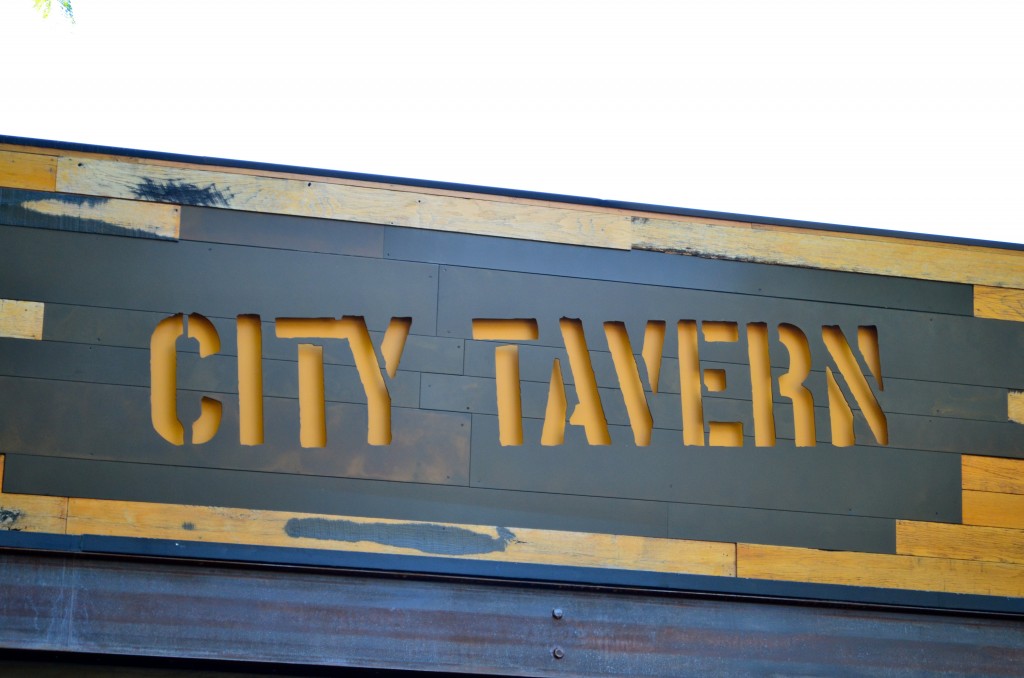 As the designated brewery photographer, I was dragged along and forced to drink craft brews and eat delicious foods. Bummer.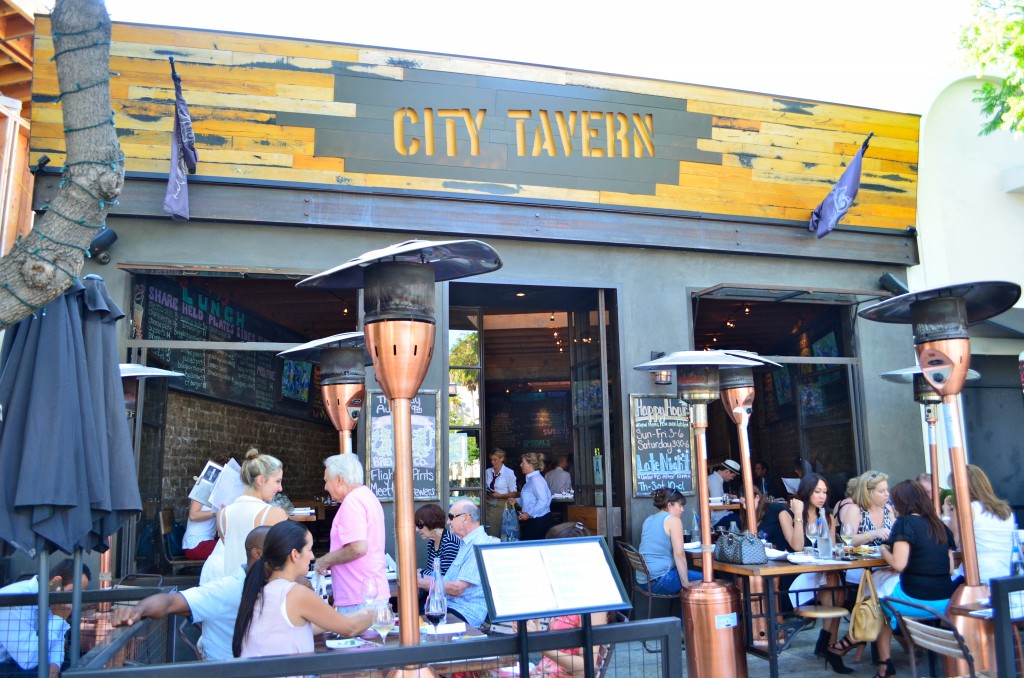 It was heavenly to get away from the 100+ degree weather we've been having up here in Valencia. Culver City was a good twenty degrees cooler with a nice ocean breeze.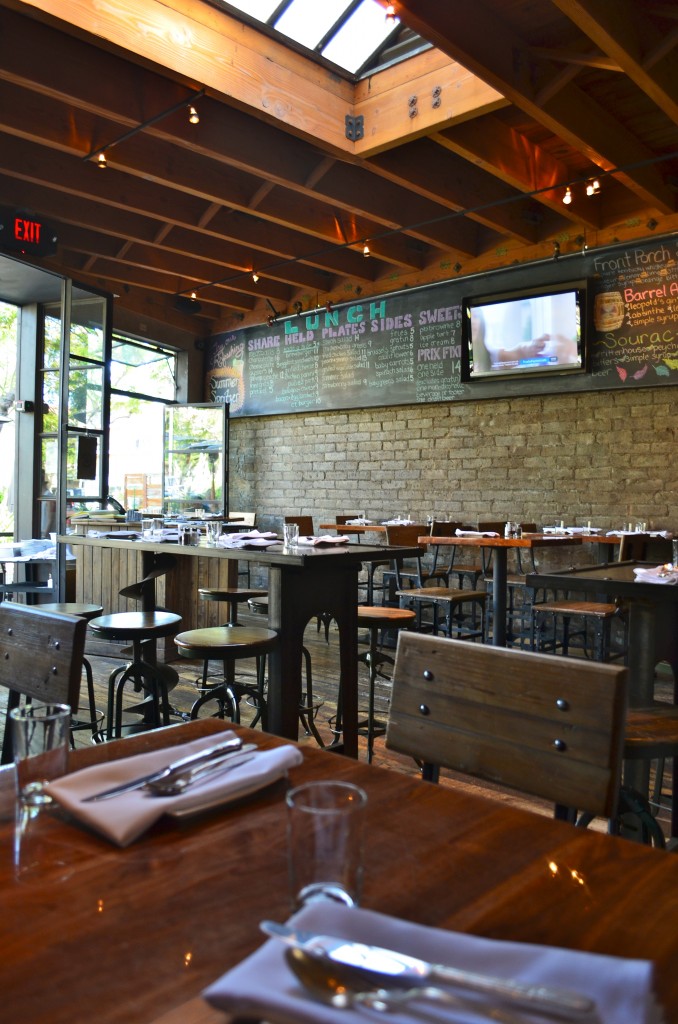 The inside is industrial, yet cozy with exposed brick and chalkboards lining the walls and tall skylights that let the sun stream in.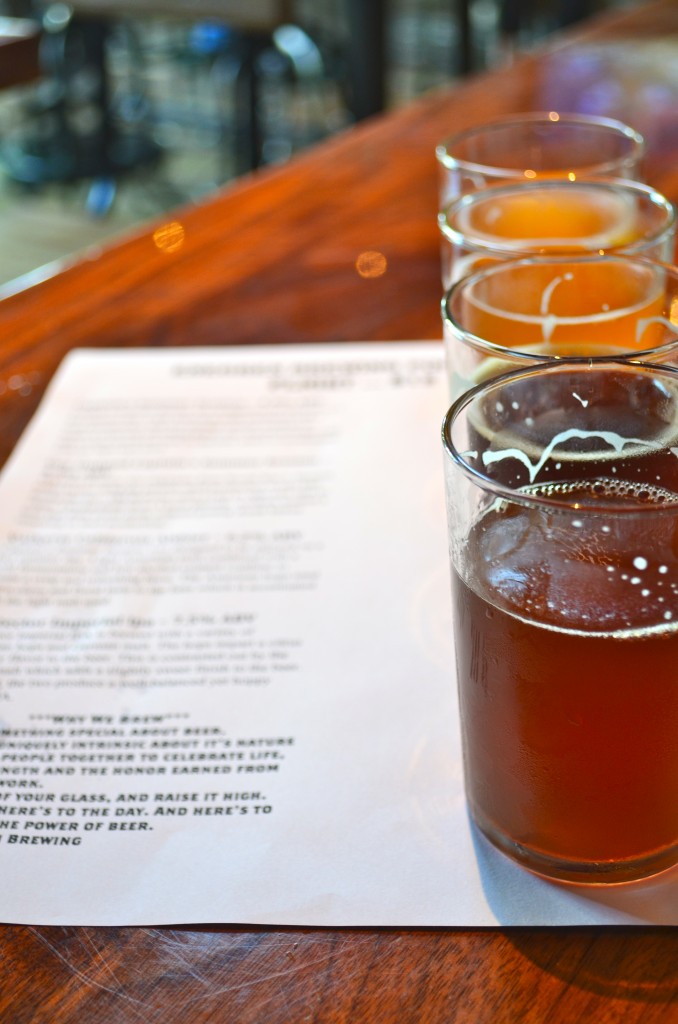 We ordered the Enegren flight first, just for a little quality control.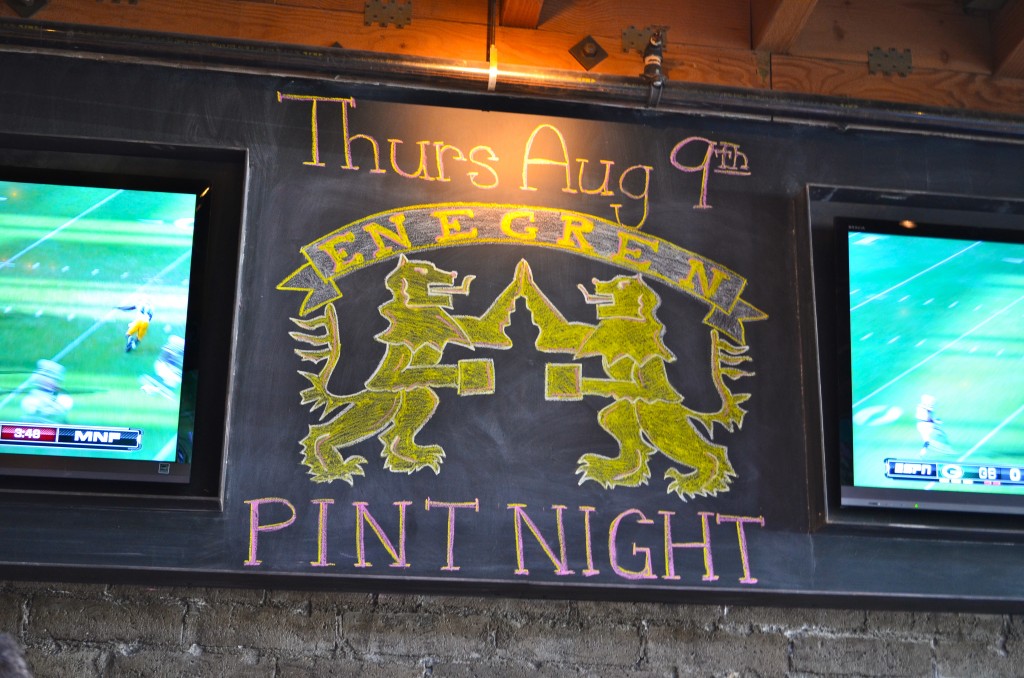 As with the majority of the time, it passed.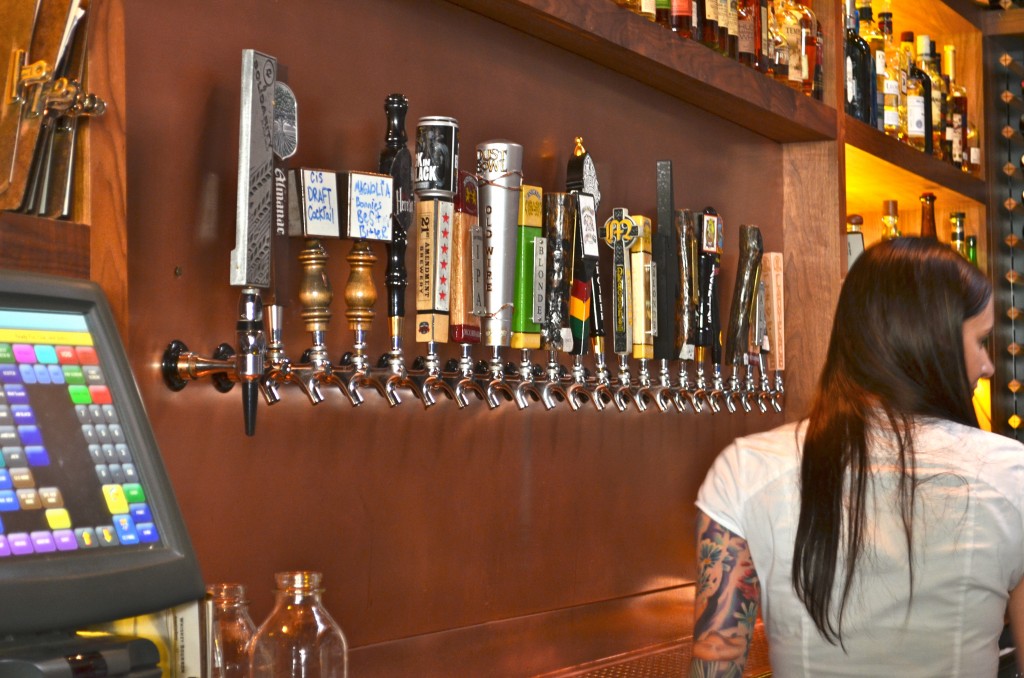 City Tavern has a great selection of both draft beers and bottled beers. A large number of them were local which is always wonderful to see and imbibe upon.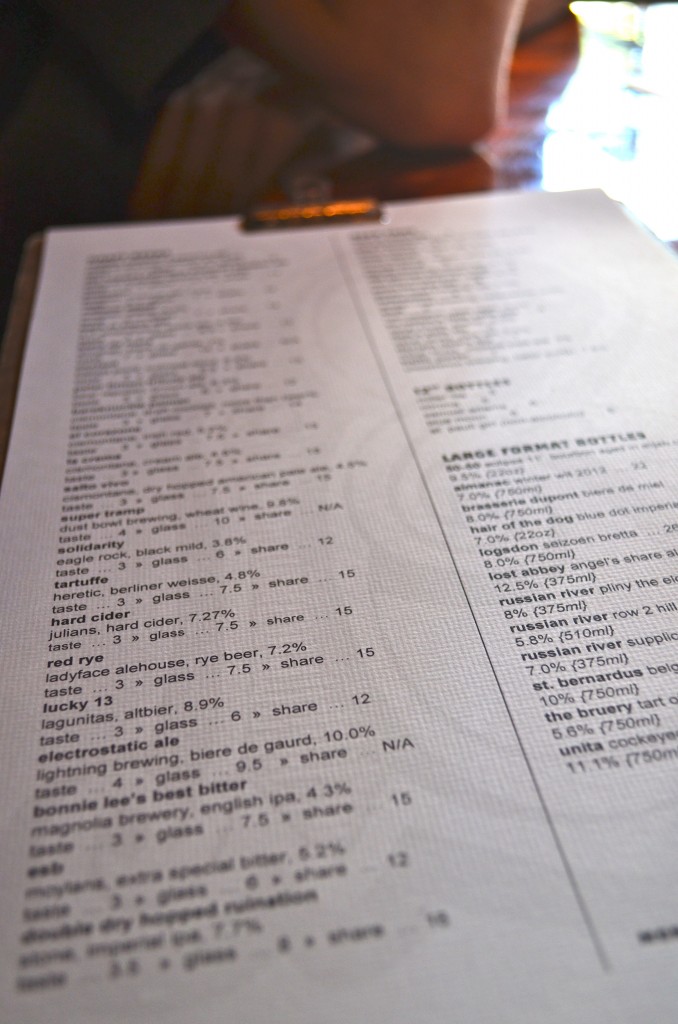 I love being overwhelmed with a beer list!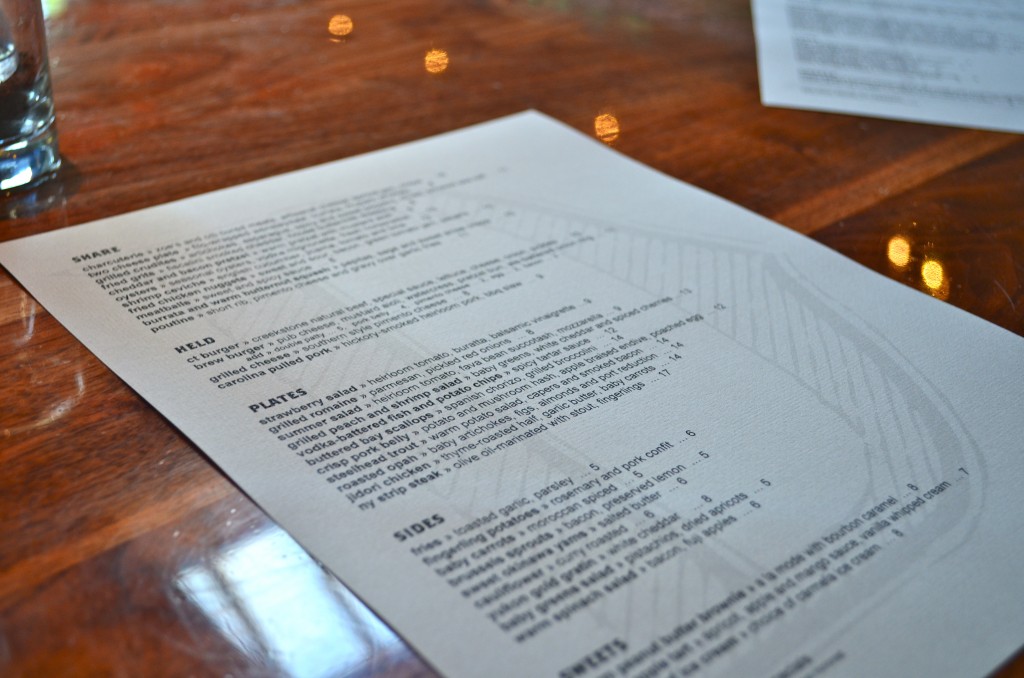 The food selection isn't too shabby, either!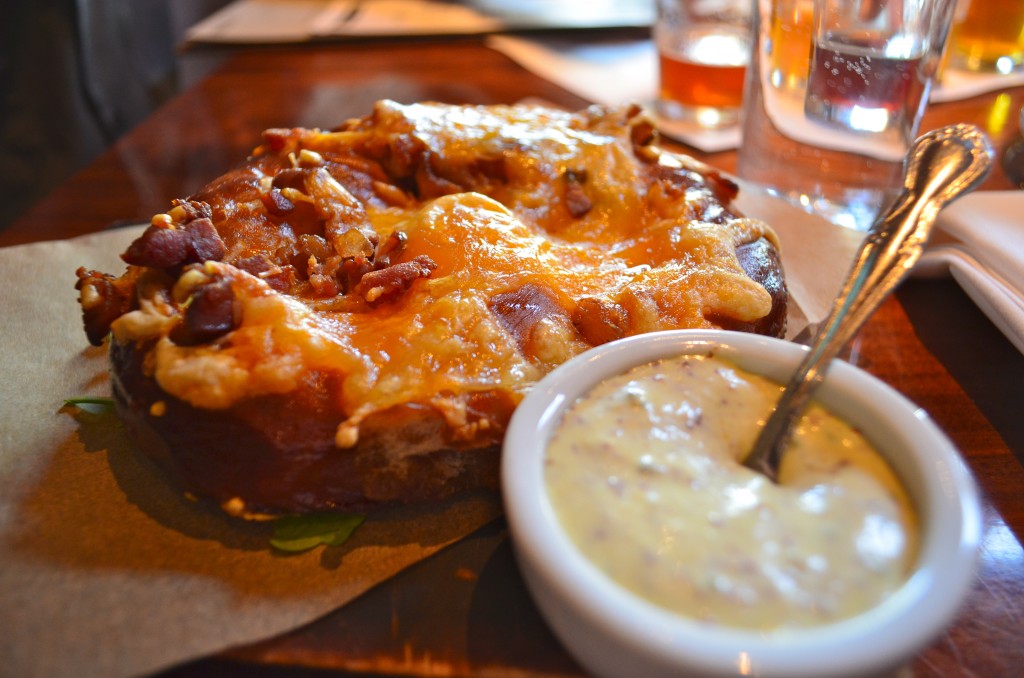 We split the bacon and cheddar pretzel with mustard aioli – soft, gooey and overflowing with thick pieces of crispy bacon.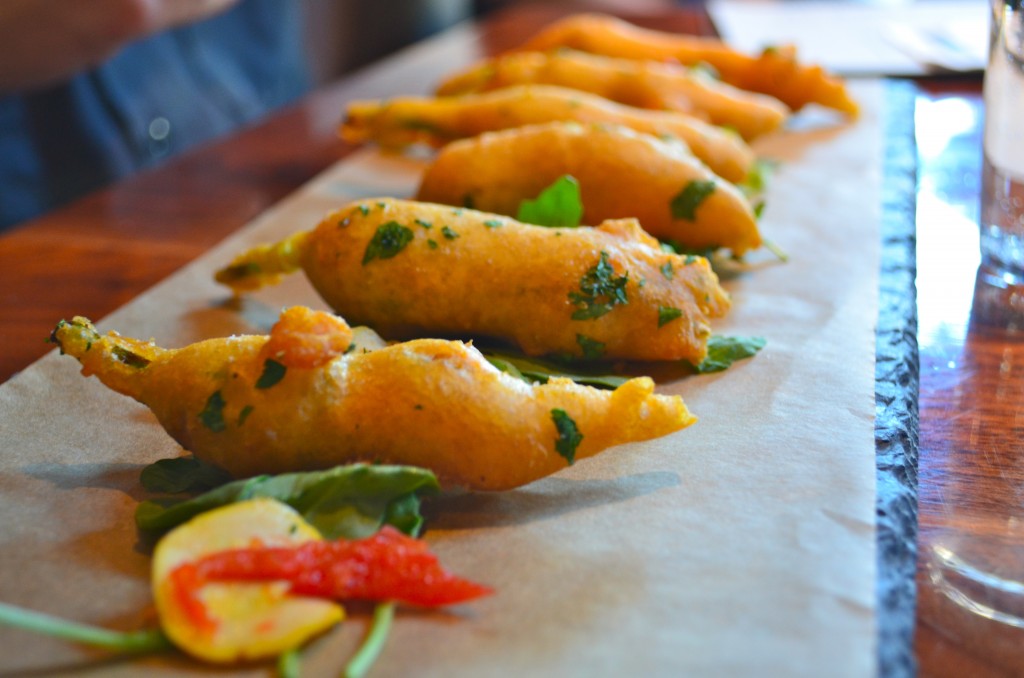 The appetizer special of the day was squash blossoms stuffed with goat cheese and sundried tomatoes and tempura fried. These were light and airy and ridiculously fresh and hot. The tangy goat cheese was a perfect balance with the sweet bits of sundried tomato and delicate blossom.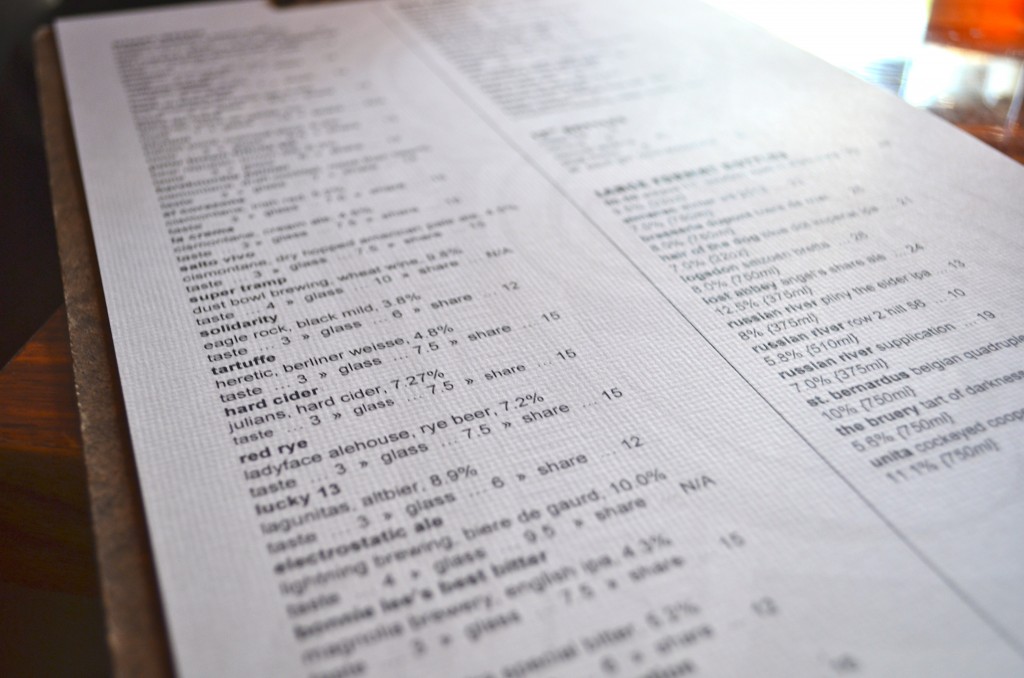 The night flew by with tasters from Cismontane, Lagunitas, Magnolia Brewery and Eagle Rock, to name a few.
For my grand finale beer order of the night I asked Susie, our wonderful server, to surprise me.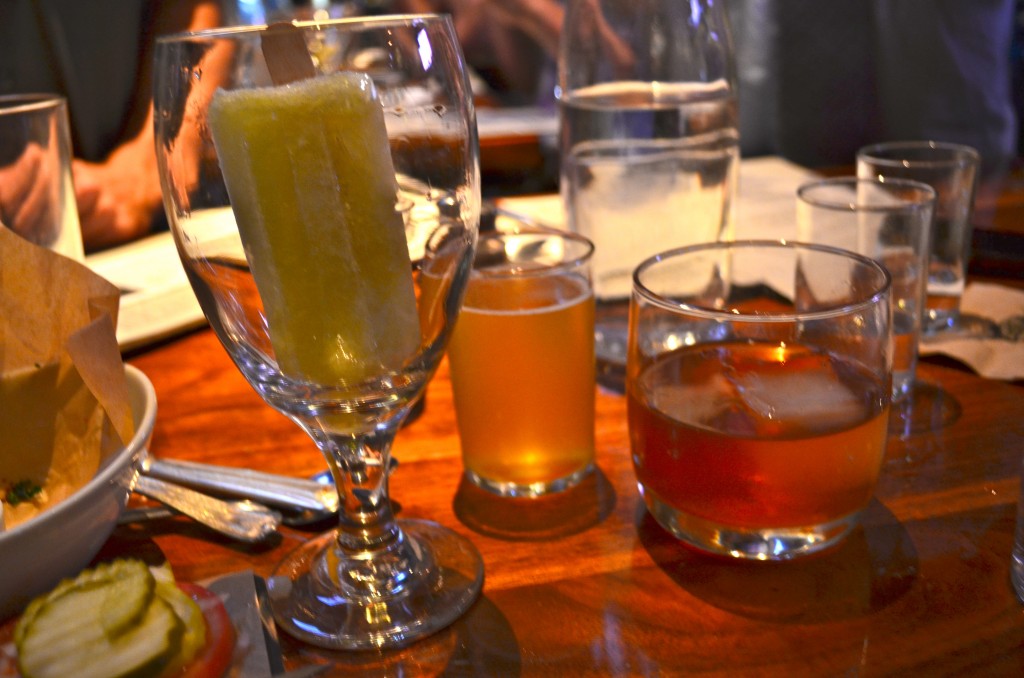 This surpassed all of my expectations and then some. A sour paleta, a sour beer and a Sourac made with rye whiskey, sour ale, bitters and simple syrup. Bite, sip, sip. Not a combination that I'd ever ordered or even tried before, but a delicious ending to a long evening!