I tend to have incredibly nerdy tendencies. If you've been reading the blog for a while, you already know this. On Friday I decided to make some chocolate covered pretzels to take into Enegren. I originally planned to cover them with orange and black sprinkles and go with a Halloween theme. When I got to the grocery store, there were no orange OR black sprinkles to be found. I stumbled across silver and gold, then had an epiphany.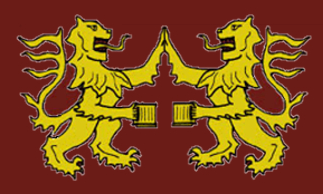 Enegren's official colors are grey, red and yellow. Nerd-dom activate!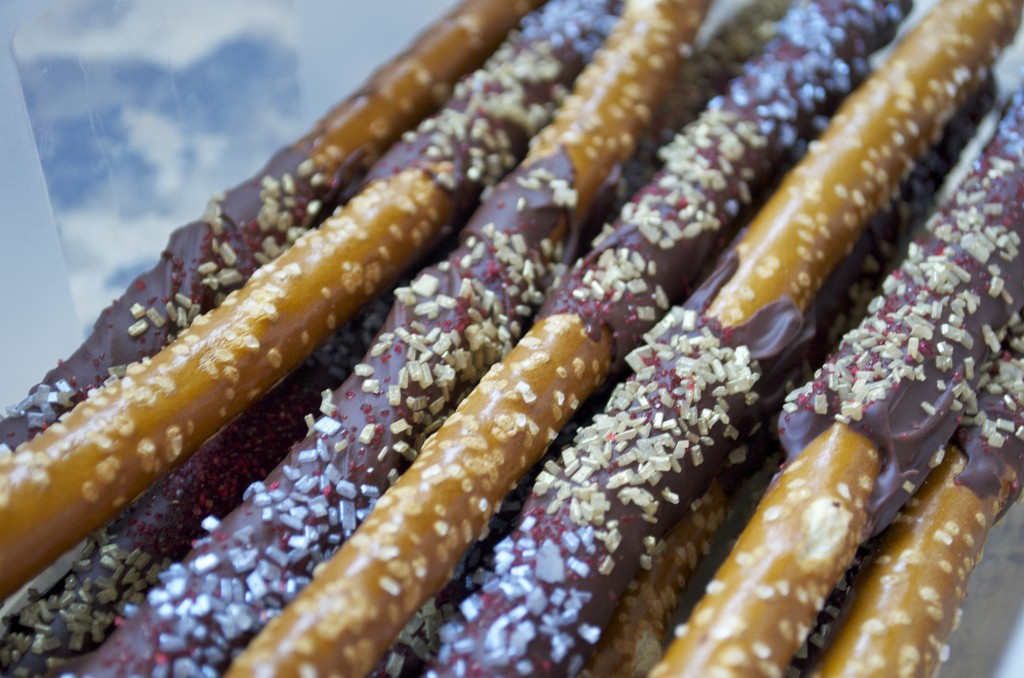 Silver (gray), gold (yellow) and red sprinkles.

Served in an Enegren glass, of course. I warned you: NERD.
I'd love to say that I created this recipe, but really, dipping pretzels in melted chocolate and sprinkling them with sprinkles isn't really a recipe. I DID, however, steal the idea from Dashing Dish.
For a super simple recipe – melt a whole bunch of chocolate chips in a coffee mug, take long pretzel rods and dip them in the melted chocolate. Place the dipped pretzels on wax paper and sprinkle with toppings, then freeze for 10 minutes until they harden. Recipe magic!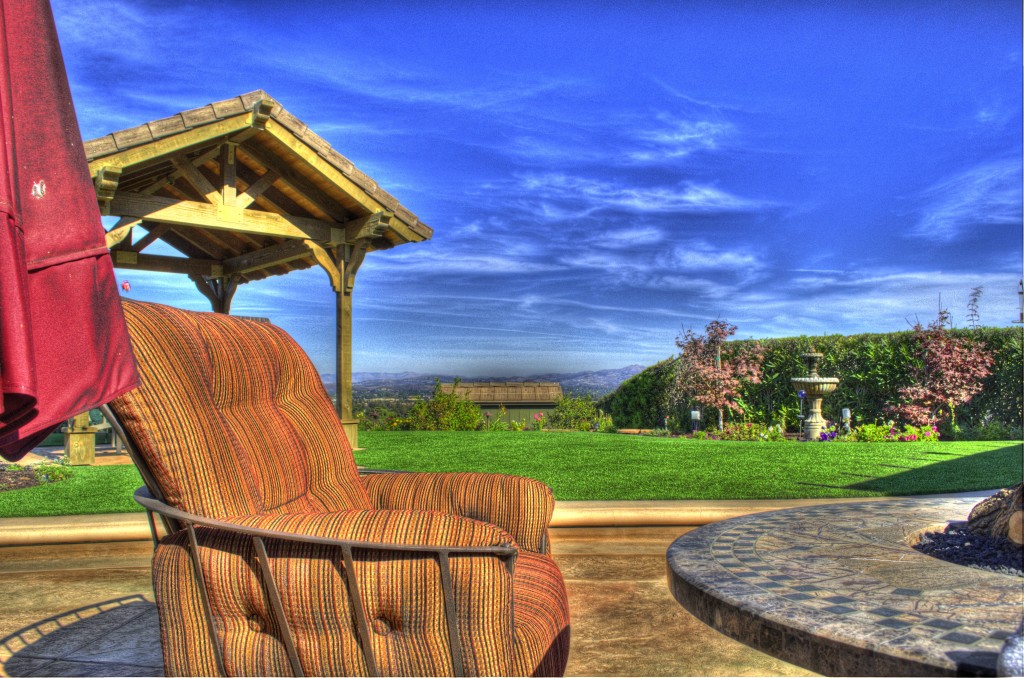 While I waited for those to harden in the freezer, I enjoyed the always lovely California afternoon.
I worked at the brewery Friday, Saturday and Sunday.

The kegs of Christopher Columbus (Enegren's IPA that was dry-hopped with Columbus hops) were drank dry by happy customers, so my awesome artwork had to come down. Another aspect of my job as a brewtern: artwork. It almost never turns out…
Last night we had the monthly meeting of our local homebrew club: the first time I've been in town and able to make it since it began.

We had about twenty people show up, and about twice as many bottles. What you see above is about half of what we had.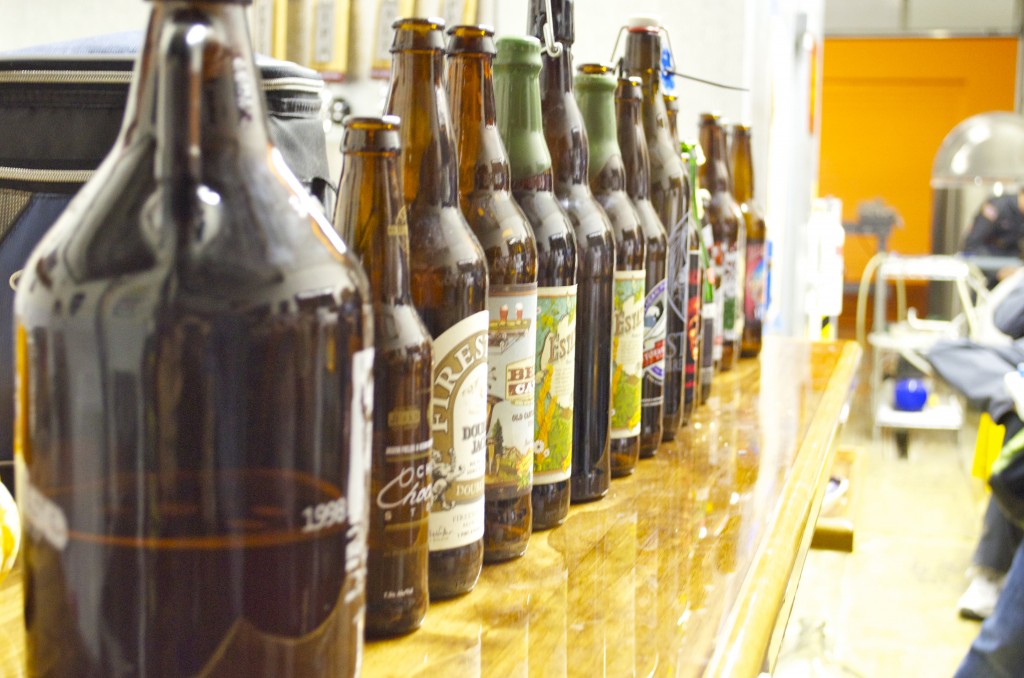 It was a beautiful evening.
Without further ado, Happy Halloween!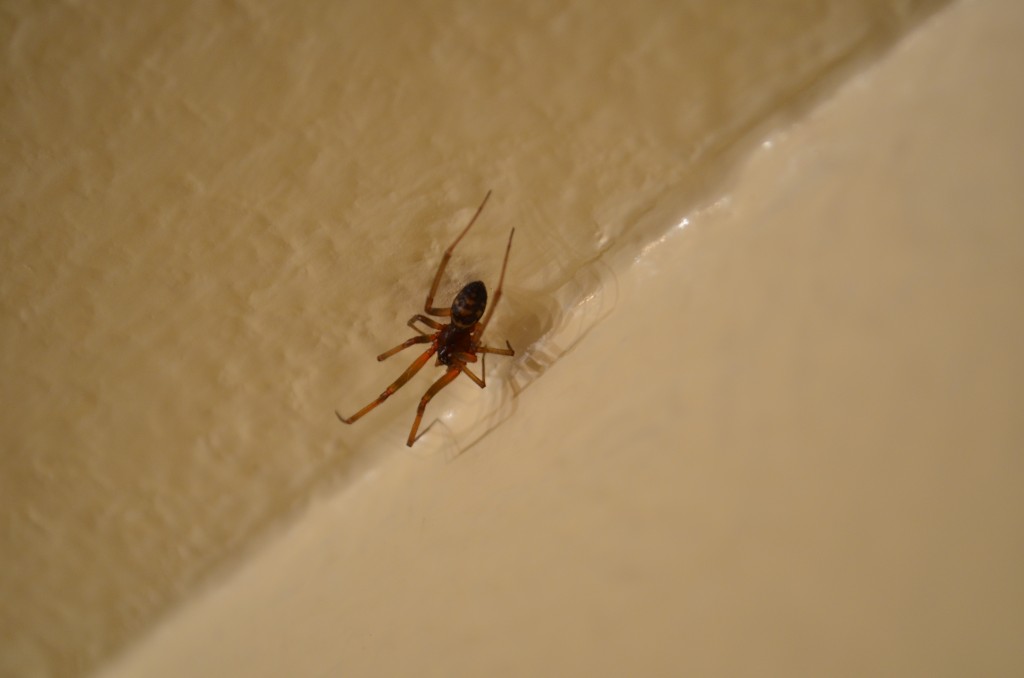 This monster tried to attack me the other day. I was not appreciative.