Today we brewed Golden Eagle blonde ale. I was up around 5:45am, pumped myself full of caffeine and headed out to the brewery.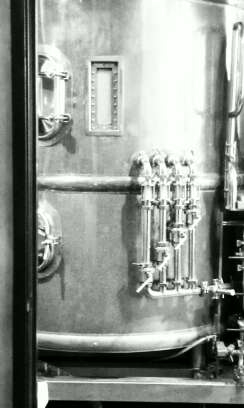 It was a relatively easy day. We brewed, we cleaned, we kegged, we tasted. Even with the ease of the day, I'm ready to collapse after hefting grain bags and scrubbing out 90 degree tanks. I headed home after to enjoy my new view.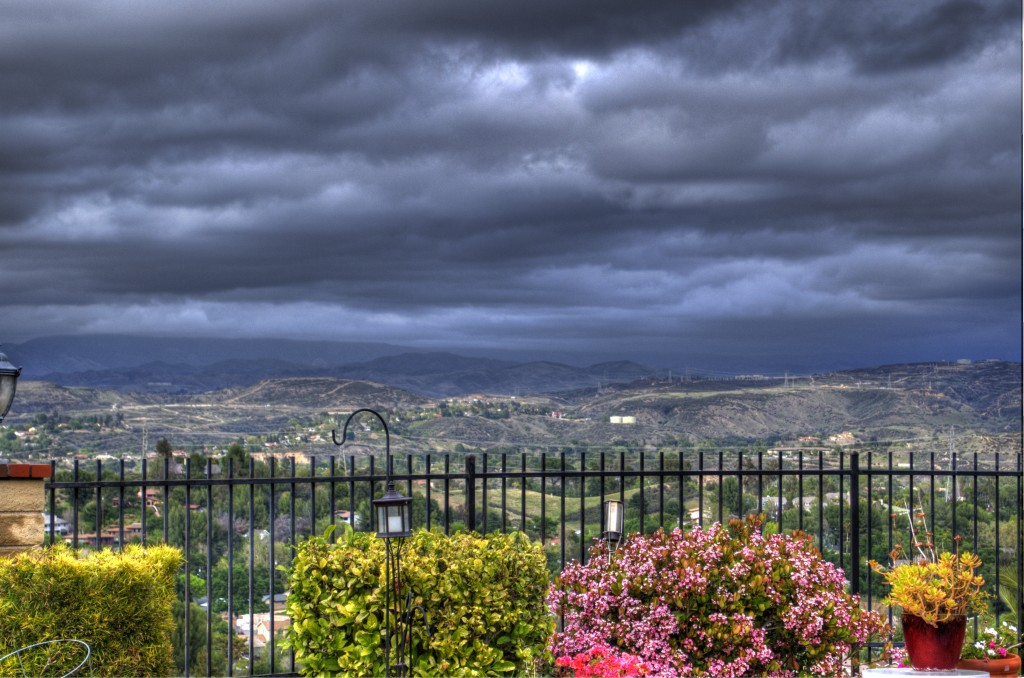 BEAUTIFUL day out! I sincerely mean that. I adore clouds and rain and chill!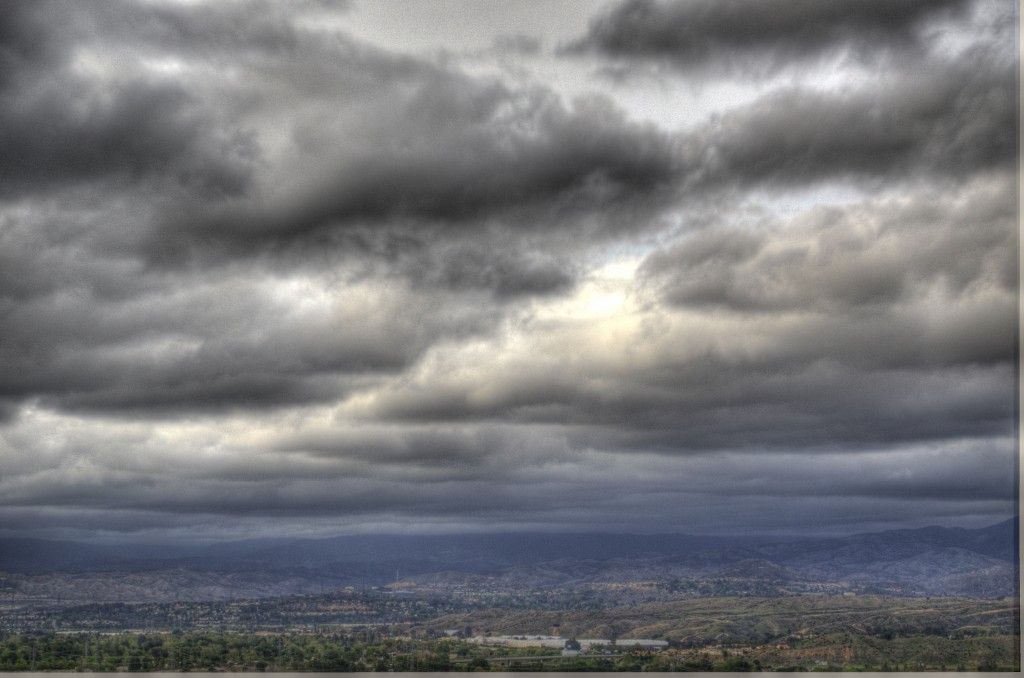 Looks like we'll be getting some more heavy rain tomorrey. That will make keg delivery to Calabasas much more enjoyable, I'm sure. Here's hoping no kegs attempt to flatten my feet again – I haven't had a chance to get those steel-toe boots yet…
And now I'm heading BACK to Wolf Creek to treat my new roommates to dinner and give a mini-brewery tour! Tomorrey promises a visit to a local British pub for some UK brews and comfort food!
Happy Thursday/brew day to you all!