The ladies finally reunited after a long month away for a brown bag tasting.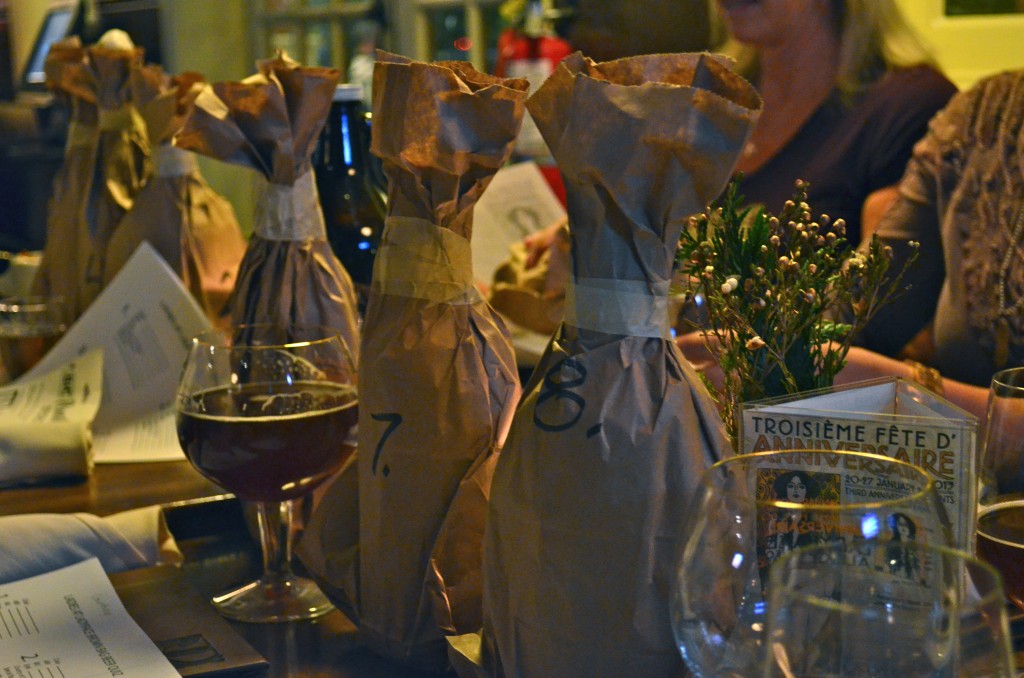 It was the first night of the week-long Ladyface Alehouse third anniversary celebration! In addition to sips from the eight shrouded bottles, I grabbed a taster of their anniversary beer…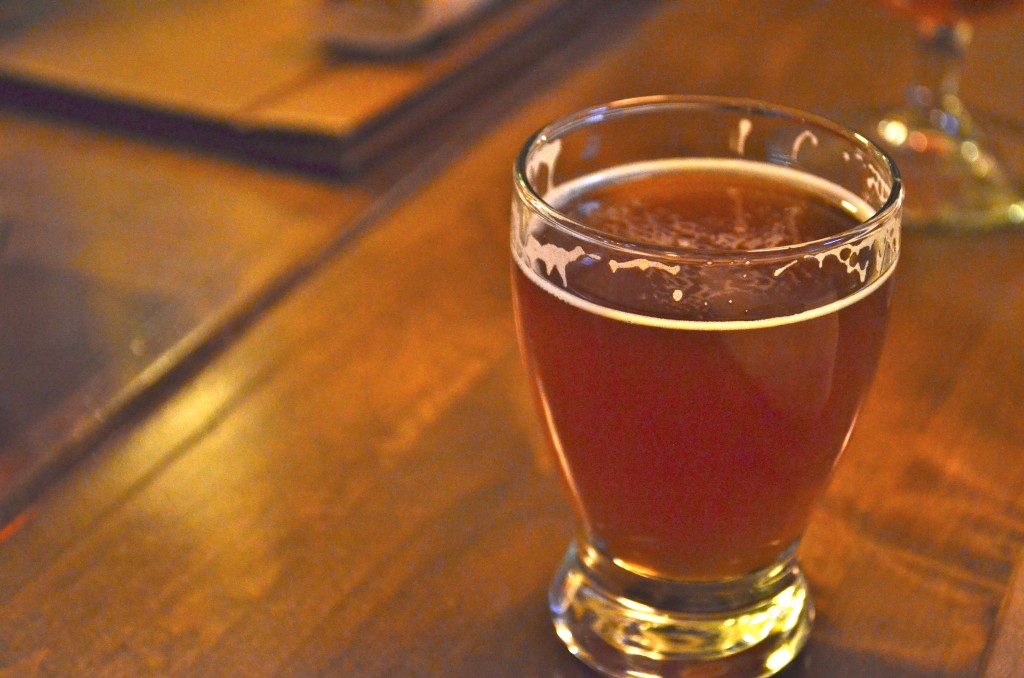 As well as a limited edition third anniversary glass, filled with Derailleur from the cask.

Happiness in a very large glass.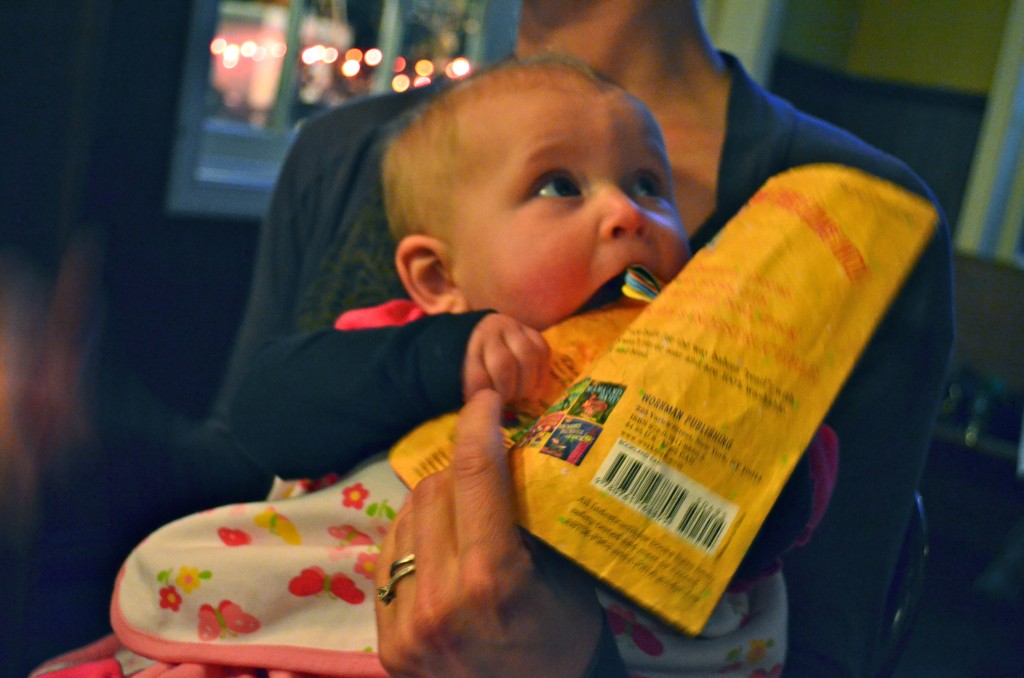 Janelle's beautiful 6 month old, Avery, joined us again. She's already devouring books. This is a smart little one.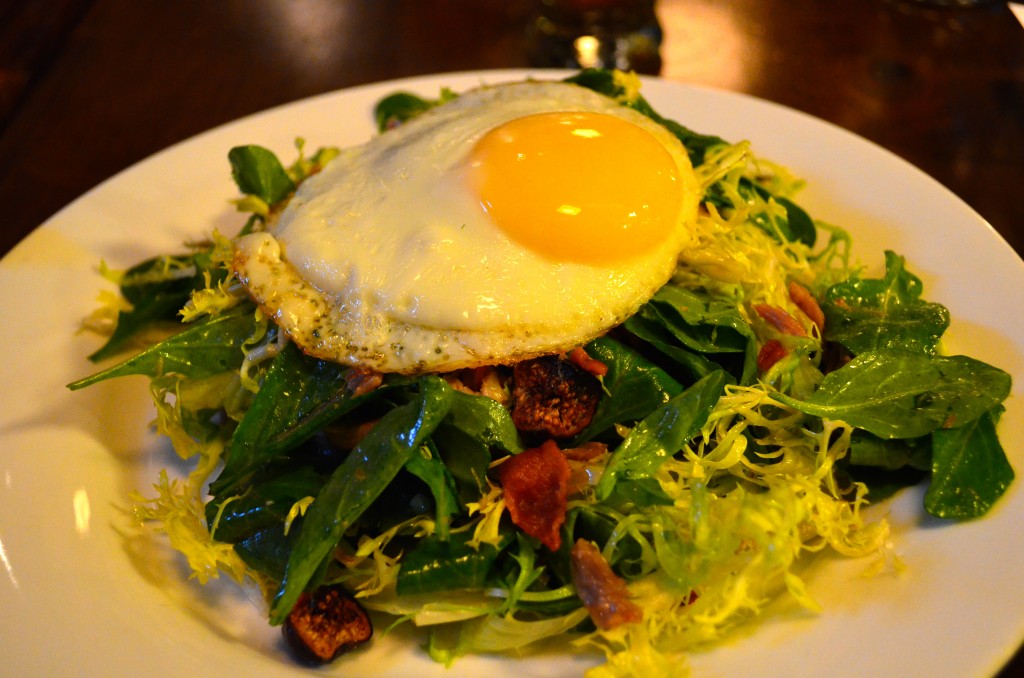 Dinner was the duck confit salad with bacon (minus the egg. I stupidly forgot to request it so Lise let me take a picture of hers).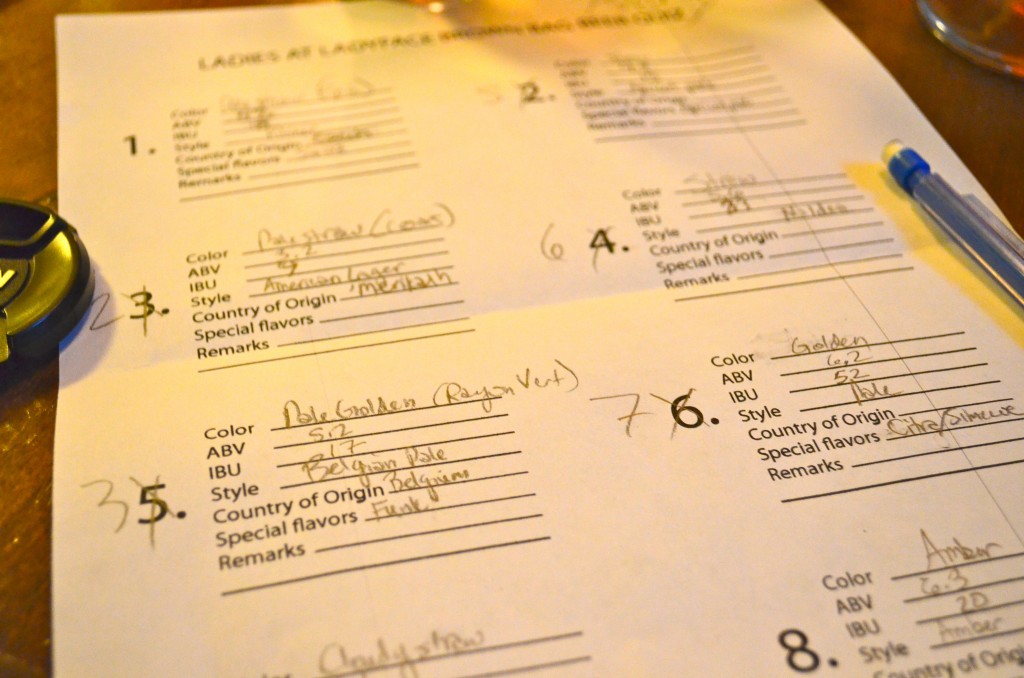 Surprisingly I got the majority of these right! They ranged from Coors Original to Green Flash Rayon Vert to Rogue's Hazelnut Brown.
Sadly now, I'm suffering from the flu. I can't seem to go for more than a month without getting some kind of illness. I think it may be time to start cheffing the healthy stuffs and finally giving my self a chance to heal (as well as creating more foodie material for the blog!). For now, I can look at pictures from my past week and reminisce on how happy it was and how it felt to be able to enjoy delicious food while I sip ginger ale and tea and nibble on flavorless wheat thins.

Seared ahi tuna with pickled watermelon radish in a sesame oil and butternut squash with pumpkin seeds and raisins in a dijon dressing from Lemonade – now in Westlake Village! So happy to have one of these close by!!!

And I already introduced you on my Twitter – this is Jezebel aka Wheezy, my lovely new Prius C! 53mpg city and 44mpg highway. I've owned her for a week and already put on 540 miles. That's how this job rolls.
I'm off to sip some Nyquil and slowly fade into oblivion. Playing hooky from work tomorrey since I've got a 101.5 degree fever. Yay.