I've featured Island Brewing Company a few times on my blog, and even used their growlers to bottle condition my very first brew – Dos Beckis. Today, for the very first time, I got a tour of the facilities on a brew day!

Of course, first we had to get a flight of a few of their brews to get in the spirit of Island Brewing.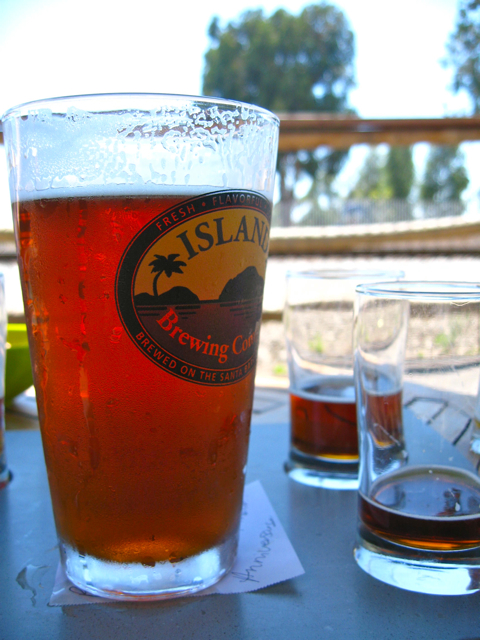 Well, we had to get a few tasters and then a full pint of their Island Pale Ale…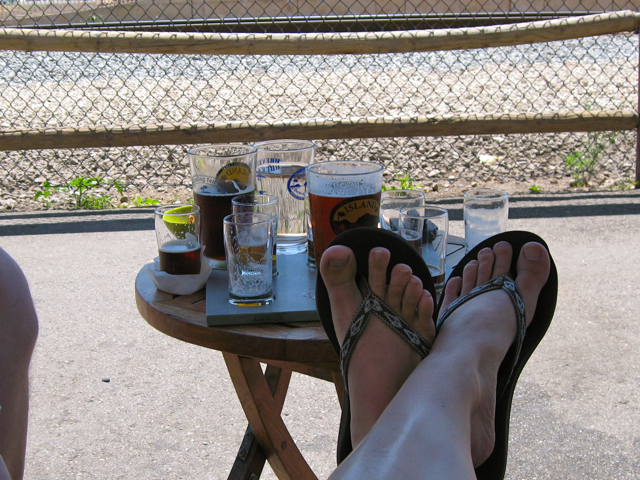 Okay, fine! We had to get a flight, a Island Pale Ale, a Jubilee and a Blackbird Porter! Happy now?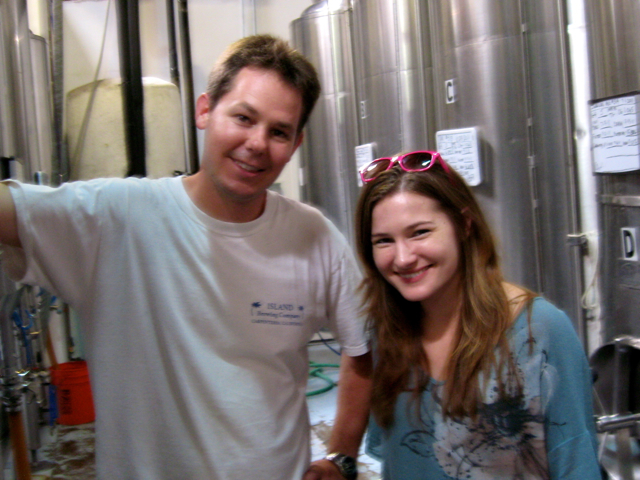 Brewer Shaun was kind enough to give us a full tour and suffer through some blurry pictures as well.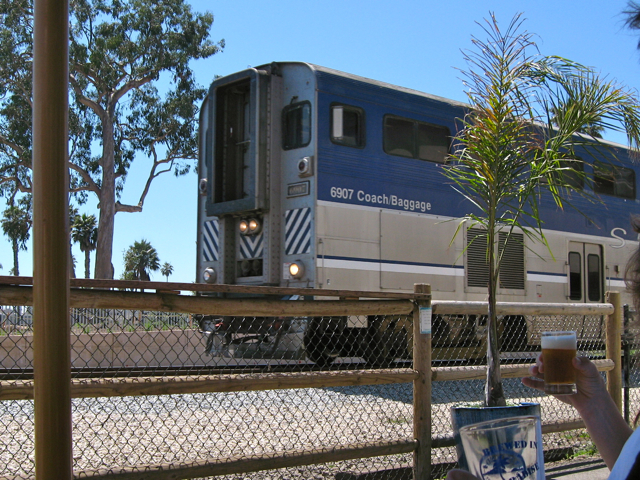 This little brewery is tucked away on a side street next to the train tracks. Seriously, RIGHT ON the tracks! If you're not an avid craft beer drinker and don't know how to use Google correctly, you'd probably pass right by this gem.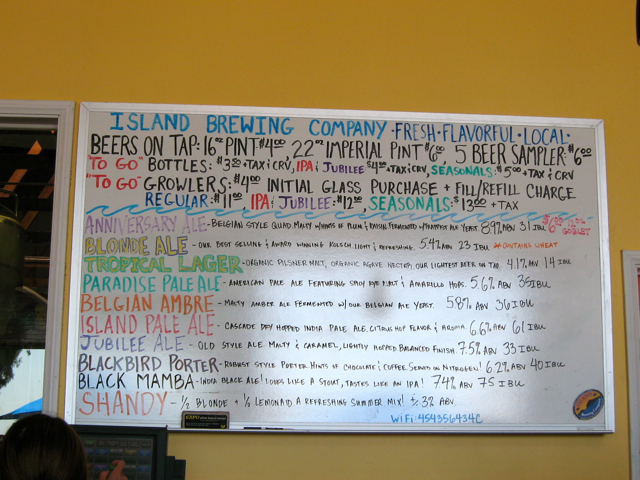 They keep about 8-10 different beers on their menu, with the majority of their beers being served year round. The Belgian Ambre, Anniversary Ale and Tropical Lager are the only ones I haven't seen before.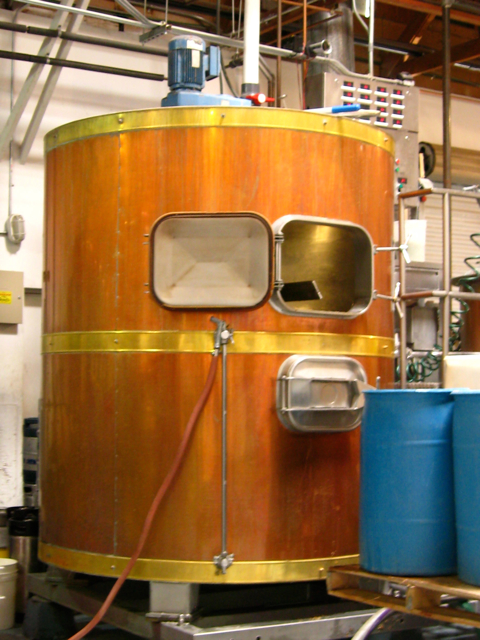 Beautiful copper mash tun. They were brewing the Island Pale Ale today and had just finished cleaning out.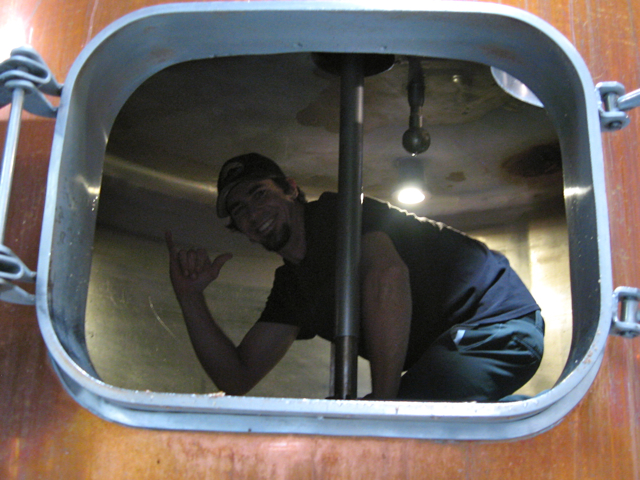 Well, almost. Ryan was in there double checking…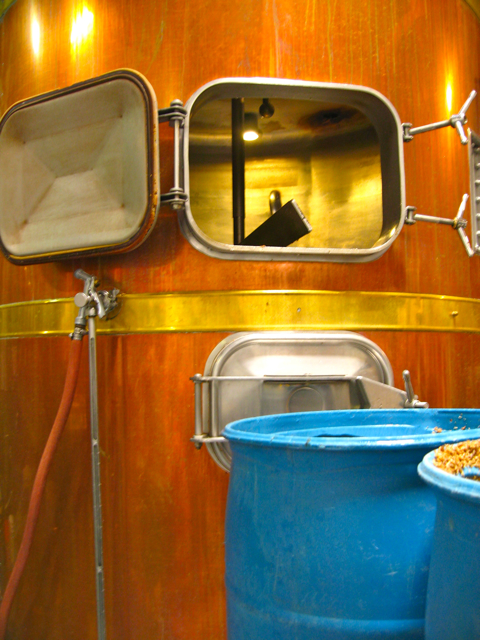 Island Brewing Company gives their spent grain to local farmers, and also to Carpinteria High School for their organic garden which was recently featured on Jamie Oliver's Food Revolution. How's that for community interaction?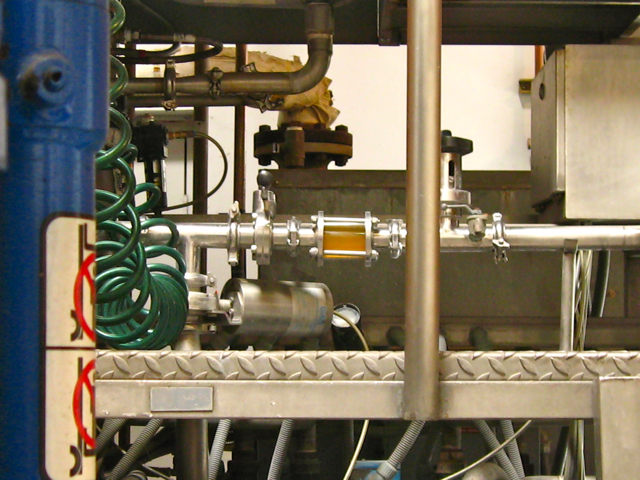 The beautiful, golden extract travels from the mash tun…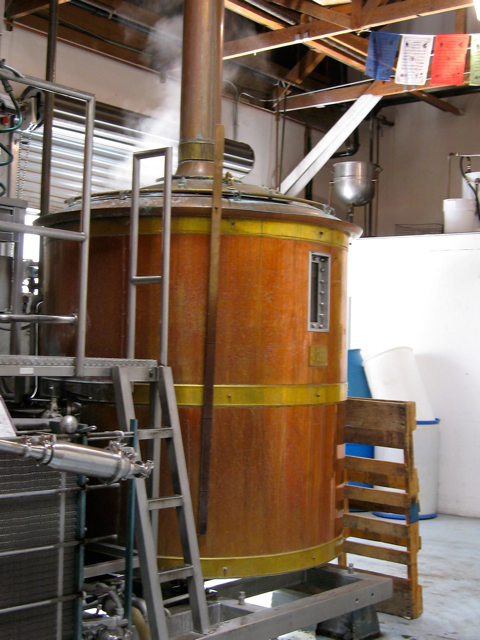 to the boil kettle.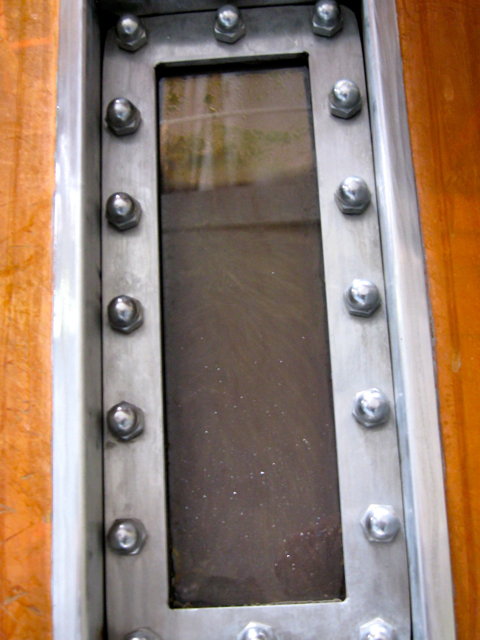 The IPA at a rolling boil. I can never get over how WONDERFUL breweries smell on brew days! I need to bottle the smell of the mash and use it as perfume. Drool.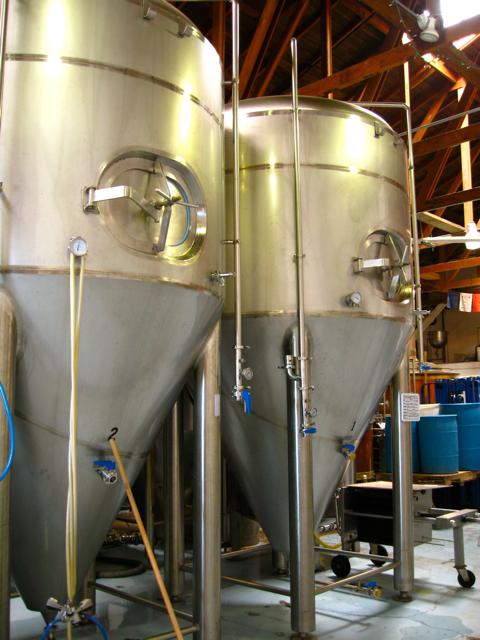 They have ten fermentation tanks that are full of malty, hoppy deliciousness.

And the chiller is stocked with kegs and boxes of bottled beers. Prior to today, they hadn't brewed in eleven days. I find this to be completely understandable since they spent all day yesterday bottling 720 bottles of beer!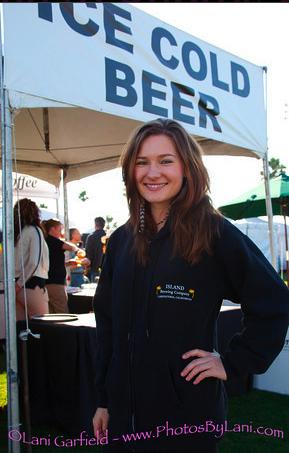 On a random note, I was working a show in Indio *shudder* back in January, proudly wearing my Island Brewing Company sweatshirt. The photographer for the local newspaper came up to me to tell me she liked my sweatshirt.
"Are you an Island fan, too?" I asked.
Turns out Lani is the daughter of the OWNER of Island Brewing Company, Paul Wright. It's a small world!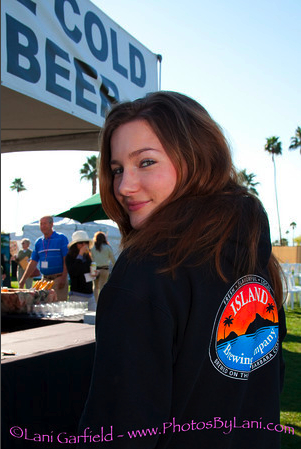 She took some cleverly located photos to document the occasion.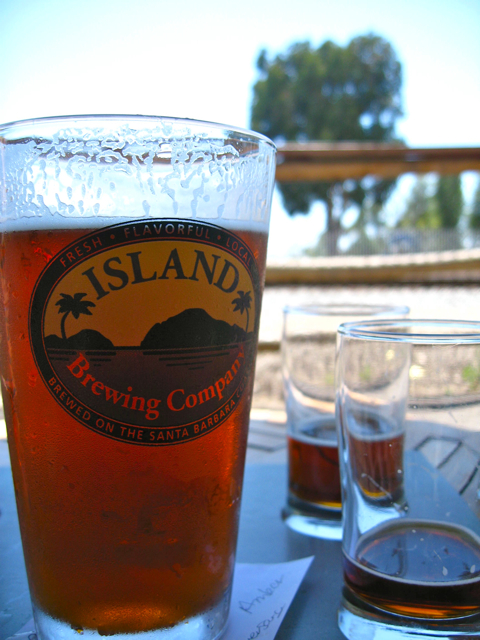 A big thanks to Shaun and Ryan for letting me saunter around the brewery and soak up the delicious aromas and beer, and to Alma for serving up said delicious beer! I can't wait to come back… again.. for the 27th time…