Welcome to the second edition of pairing food and beer! This recipe is compliments of my mumsie who threw a bunch of random things into a bowl and made delicious magic!

Sweet and Sour Chicken with Quinoa
Print recipe
| | |
| --- | --- |
| Serves | 4-6 |
| Prep time | 15 minutes |
| Cook time | 40 minutes |
| Total time | 55 minutes |
| Meal type | Main Dish |
Tender chunks of chicken and roasted vegetables are tossed together in a sweet and tangy marinade, completed with a side of light, fluffy quinoa.
Ingredients
2lb chicken breast (chopped)
2 tablespoons gin
1/3 cup soy sauce
3 tablespoons olive oil
1 onion (chopped)
1 green bell pepper (chopped)
1 red bell pepper (chopped)
1 can chopped pineapple (drained, juice reserved)
1/2 cup pineapple juice
3 tablespoons balsamic vinegar
1 cup quinoa (rinsed)
2 cups chicken broth
Directions
Step 1
In a large bowl, combine the chicken, gin, soy sauce, olive oil, onion, bell peppers, pineapple and pineapple juice. Stir well, cover and let marinate for 1-4 hours.
Step 2
With a slotted spoon, remove vegetables and chicken and spread one even layer on a cookie sheet covered with foil.
Step 3
Take the marinade and bring to a boil in a small saucepan. Add the balsamic vinegar and simmer until reduced by 1/3.
Step 4
Roast vegetables and chicken in an oven preheated to 350 degrees Fahrenheit for 10-20 minutes, stirring occasionally until chicken is no longer pink inside.
Step 5
Remove the chicken from the trays and place in a bowl, covered to keep warm.
Step 6
Roast the vegetables until soft and golden – about 15 more minutes.
Step 7
Cook quinoa according to directions on package, substituting chicken broth for water.
Step 8
Serve everything together, drizzled with the marinade reduction.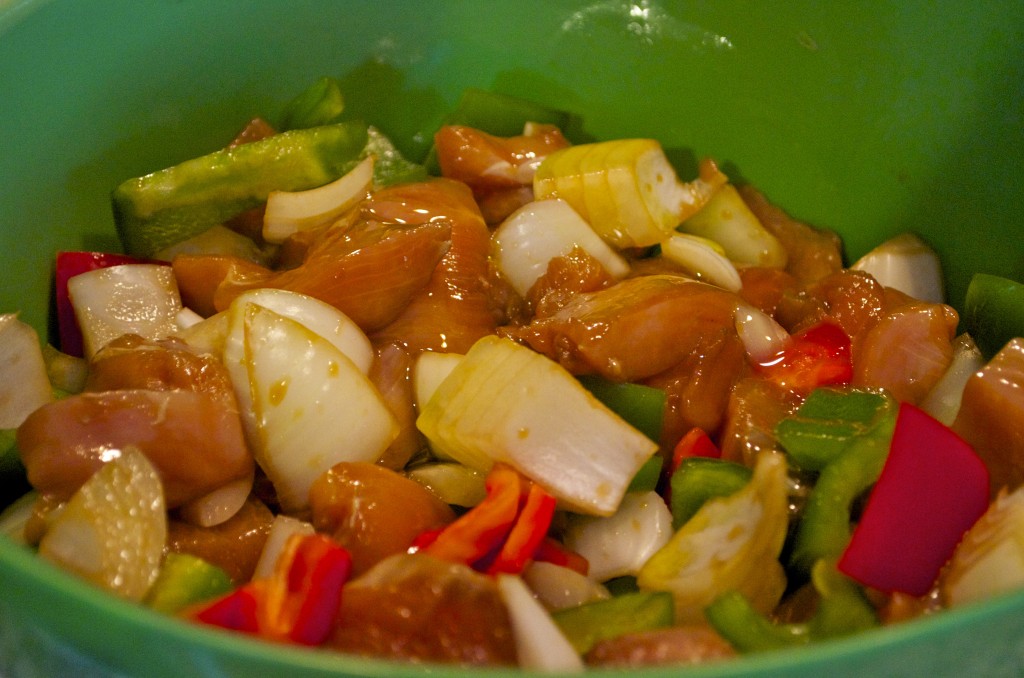 Deliciousness marinating!

Spread in one layer so all the vegetables are cooked evenly.
This is a hearty, filling meal with a lovely tangy sweetness. I'd recommend pairing this dish with a rich nut brown ale or any other sweet malty beer to really emphasize the caramelized sugars that form as a crust on the pineapple after it's baked in the oven. If possible, drink local!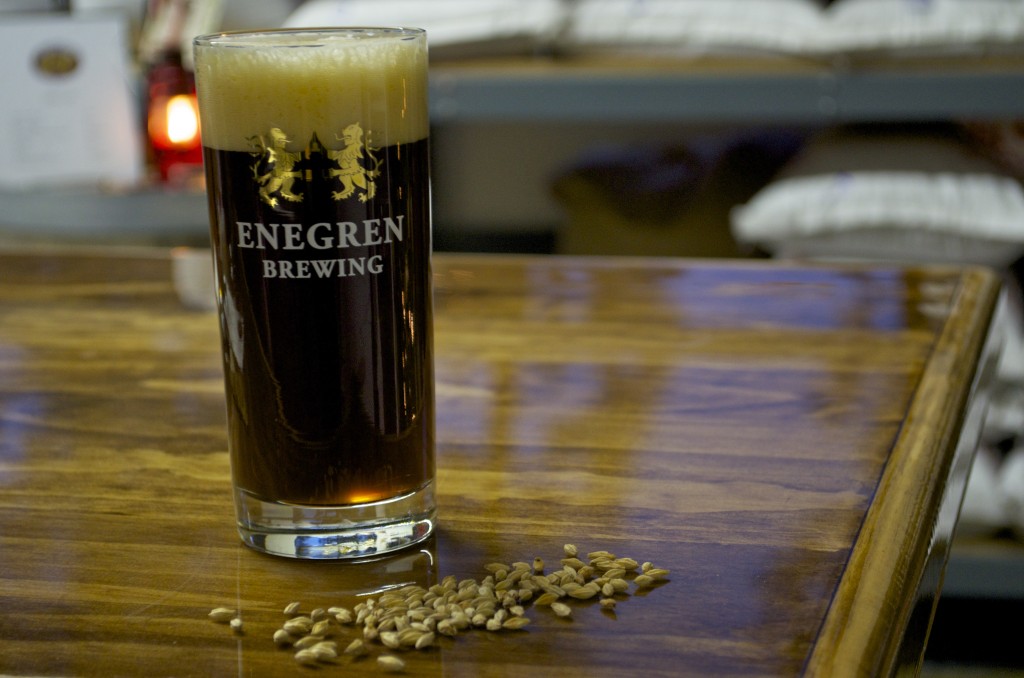 Enegren Brewing's Valkyrie California Alt – rich, malty and a smooth finish. The residual sugars in this match perfectly with the marinated chicken and vegetables.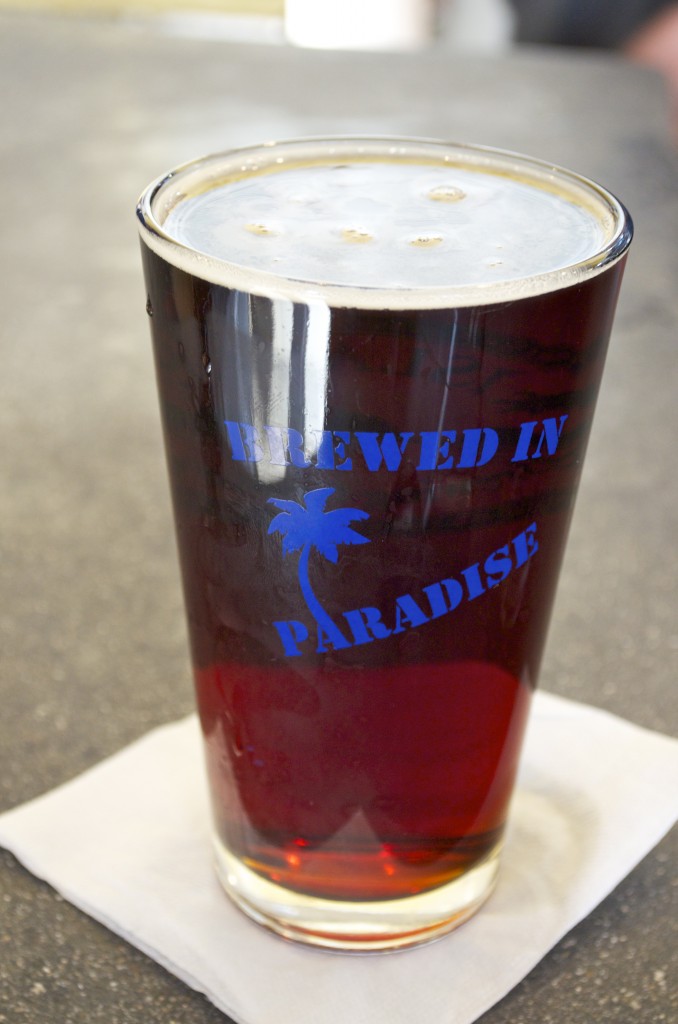 Island Brewing Company's Nut Brown Ale – this one is a little drier, but still has enough malty sweetness and roasty back-end to enhance the sweet marinade reduction. If you want to be blown away, throw a handful of roasted peanuts on top, combine with a nut brown and let your taste buds go crazy!
Some mainstream beers that would pair well with this dish:
Samuel Smith's Nut Brown Ale – rich malts and a toasted nutty finish with just a touch of hops.
Chimay Premiere (Red) – sweet dried fruits and a relatively dry end.
Sierra Nevada's Tumbler – hints of chocolate and toasted nuts with medium high carbonation and light sweetness.
I'm sure there are plenty more! If you make this, share your beer pairing choices!