Welcome to the second edition of pairing food and beer! This recipe is compliments of my mumsie who threw a bunch of random things into a bowl and made delicious magic!
[gmc_recipe 5635]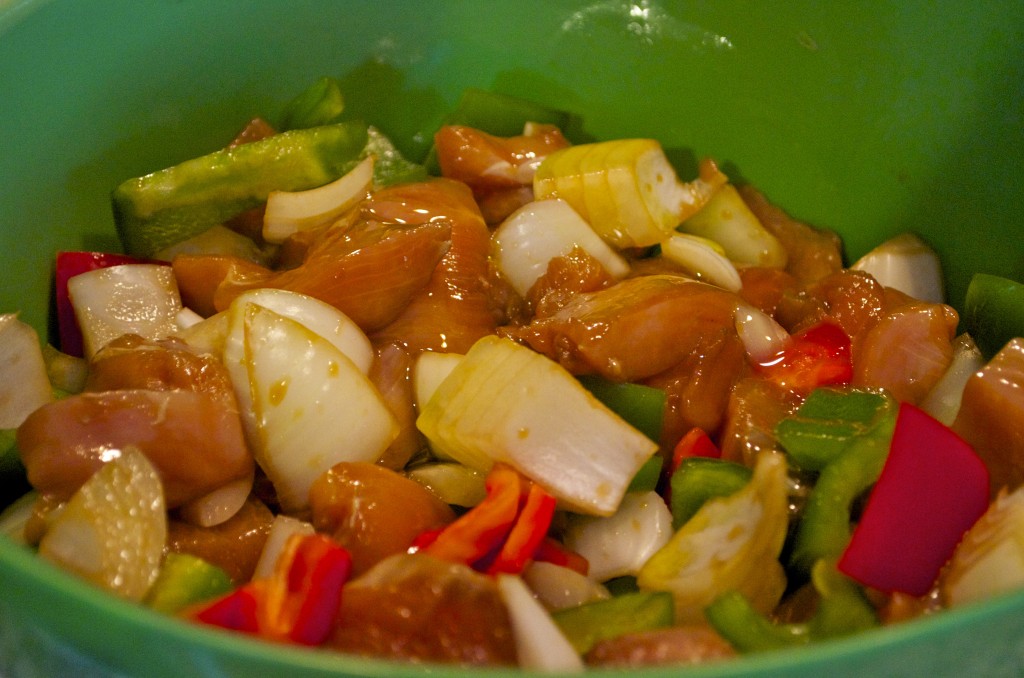 Deliciousness marinating!

Spread in one layer so all the vegetables are cooked evenly.
This is a hearty, filling meal with a lovely tangy sweetness. I'd recommend pairing this dish with a rich nut brown ale or any other sweet malty beer to really emphasize the caramelized sugars that form as a crust on the pineapple after it's baked in the oven. If possible, drink local!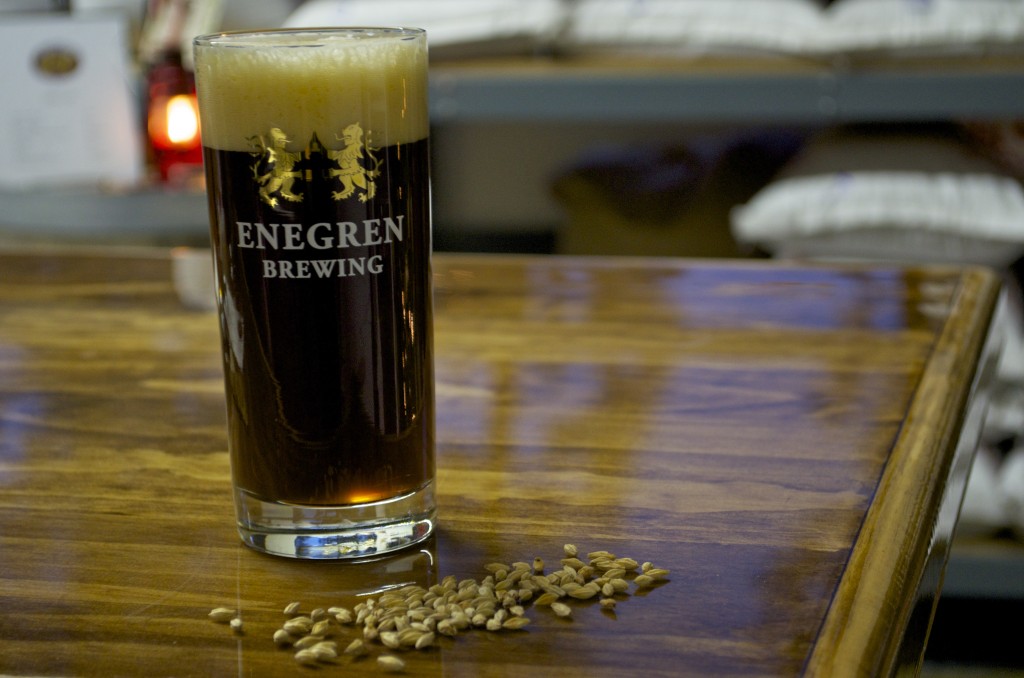 Enegren Brewing's Valkyrie California Alt – rich, malty and a smooth finish. The residual sugars in this match perfectly with the marinated chicken and vegetables.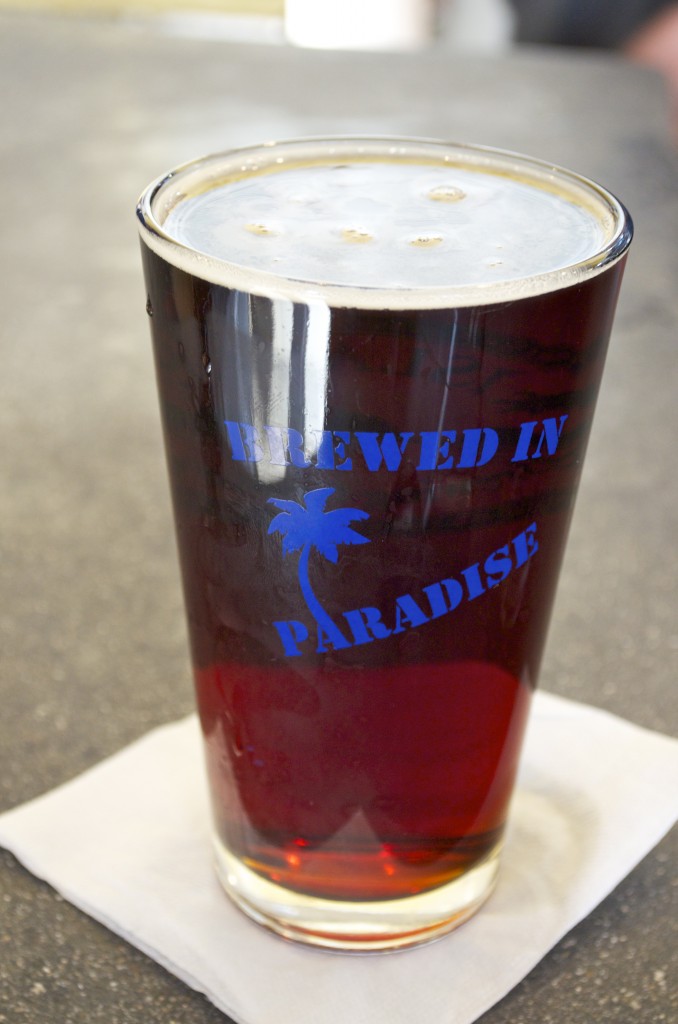 Island Brewing Company's Nut Brown Ale – this one is a little drier, but still has enough malty sweetness and roasty back-end to enhance the sweet marinade reduction. If you want to be blown away, throw a handful of roasted peanuts on top, combine with a nut brown and let your taste buds go crazy!
Some mainstream beers that would pair well with this dish:
Samuel Smith's Nut Brown Ale – rich malts and a toasted nutty finish with just a touch of hops.
Chimay Premiere (Red) – sweet dried fruits and a relatively dry end.
Sierra Nevada's Tumbler – hints of chocolate and toasted nuts with medium high carbonation and light sweetness.
I'm sure there are plenty more! If you make this, share your beer pairing choices!