You know what's irritating? When the name of a restaurant is written in all caps with no clear spaces so you don't know if it's Taphouse Grill or Tap House Grill or TAPHOUSEGRILL. You know what's irritating after choosing a sample platter from their 160 beers they have on tap?
Nothing.

We went to the Tap House Grill (I triple checked it with Google) for a late dinner after the show closed. I almost had a happy panic attack when I saw the extensive list of their beers.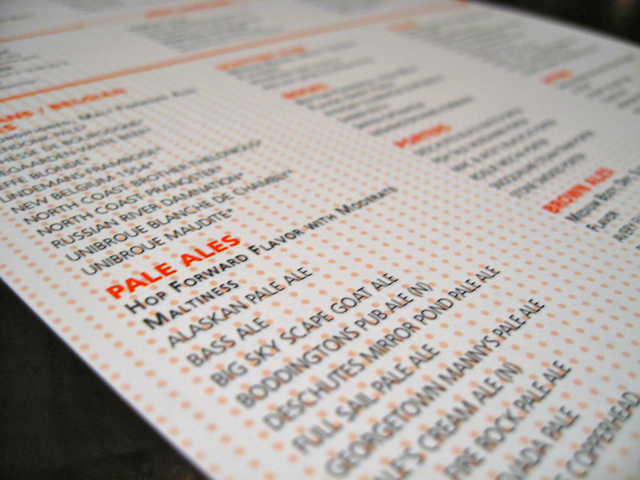 DROOL.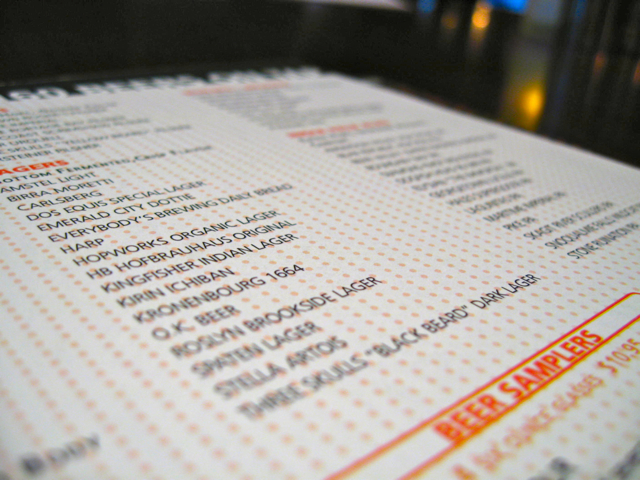 MORE DROOL.

Seriously, how does one decide which beers to try?
Lucky for me, they had a Northwest Sampler. They chose four local beers from different styles for me, and all I had to do was sit back and sip!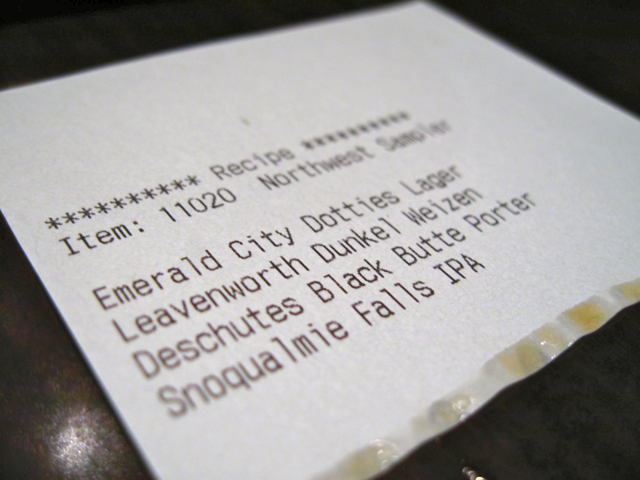 They brought out four six-ounce tasters full of glorious malty, hoppy liquid joy.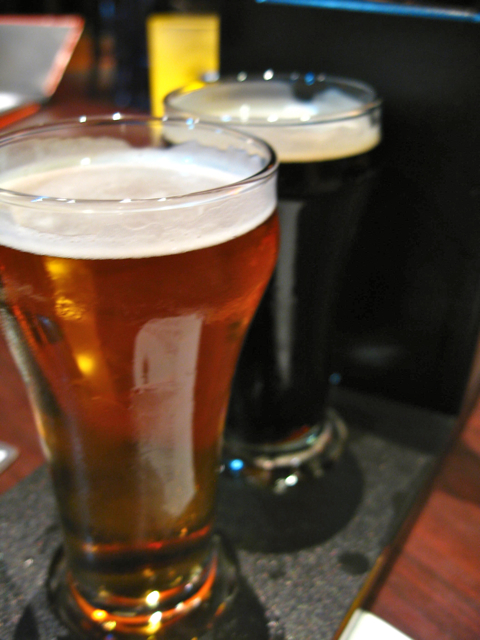 First up was the Emerald City Dotties Lager. Um, lager? Is that now a specification? I'm fairly certain that any beer fermented with lager yeast is called a lager… Turns out this qualifies as an American Amber/Red Lager. The SRM seemed a little too light for me to agree with this, but I'll trust the experts. It tasted more like a pilsner to me – no hops on the nose, but a sharp bite on the first sip that combines a very faint malty note and fades into nothingness at the back end. I wasn't a big fan, so I finished it quickly. Can't waste a craft beer!
The Leavenworth Dunkel Weizen was next (or it was after I changed the order of the sampler – they switched the porter and the dunkel. I feel SMRT for realizing this on my own). This started with a very sweet, biscuity malt and a smooth finish with no noticeable hoppiness. Sweeter than I prefer my beer, and with a lower IBU than I prefer, but not bad for the dark hefeweizens I've tried up to this point.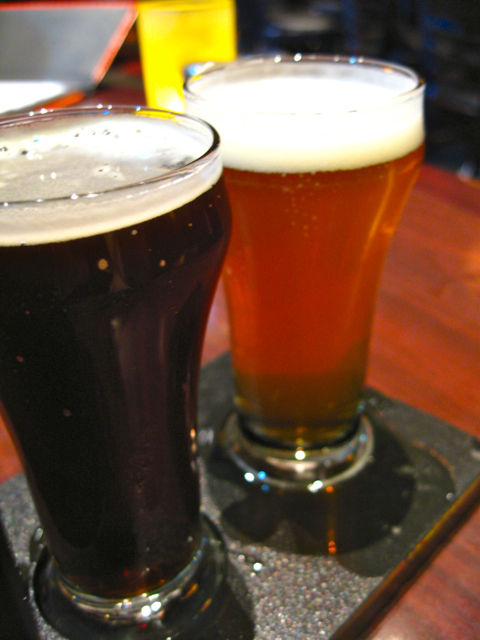 Deschutes Black Butte Porter came next – a truly lovely porter, but I was disappointed because I've already tried this one before. Beautiful intense coffee on the nose, full body and mouthfeel, chocolate and coffee deliciousness with every sip. Loved it. Been there, done that, but with love.
The Snoqualmie Falls IPA finished the tasting. It had warmed to room temperature by this point, and I was surprised to find that I liked it better a little warmer than it was served. Very potent citrus hops on the nose and a pleasant, well-rounded bitterness throughout. I do love my IPAs! We'll be back Sunday night after breakdown. Please peruse the beer menu and send me any recommendations for Sunday! Must. Try. More!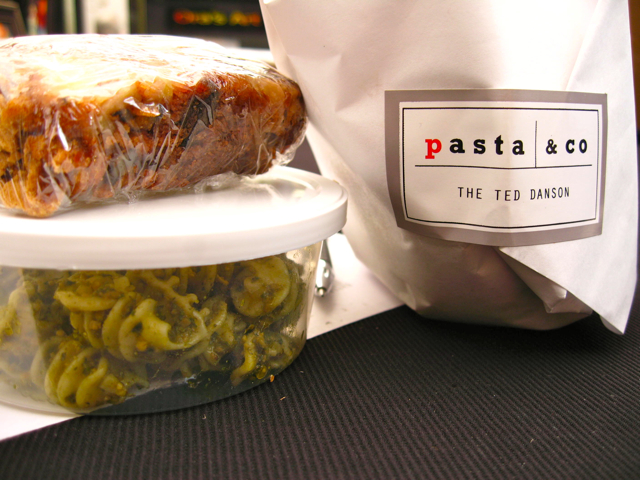 On a random note – here was my day in a nutshell. Had Ted Danson for breakfast/lunch with a side of pesto pasta and apple spice cake from Pasta & Co. Ted Danson was gooooood!
Another side note – you'll have to pardon my Twitter updates from today, and possibly from this entire upcoming weekend. When the show gets quiet, I get bored. I did win an award for my awesome tweet about long jeans!


I'M A WINNER!!!

It was a very, very quiet day at the show. So quiet that I went to MAC and got a makeover. I had that little to do.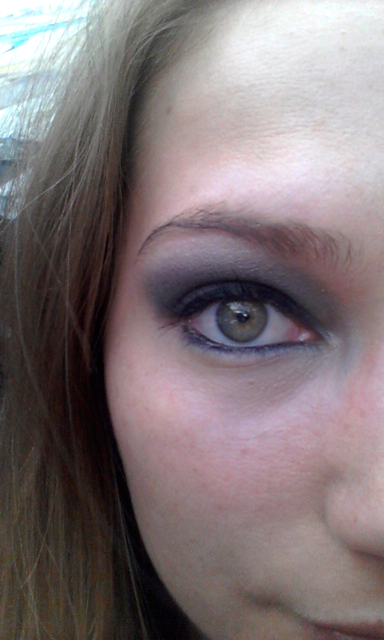 It looks like my eye caught on fire and from my eyelids to my eyebrows are stained with smoke. Sexy.
Tomorrow I'll be spending my day Yelping for restaurants or brewpubs around Bellevue. Any suggestions are greatly appreciated! Time to pass out. Bon nuit!