Before that however…
The weather in California has been absolutely beautiful lately! I tend to say that a lot, but that's because it's beautiful a lot. Yesterday, my dad and I dropped my mom off at LAX and took the coast back up to enjoy the view of the gorgeous beach. Soon enough, we got hungry and stopped by a little restaurant called Thai Dishes and Sushi Bar in Malibu. Two of my favorite foods together!

We decided to sit in the back courtyard to enjoy the sunshine. This place is right on the Pacific Coast Highway, but you'd never know it once you're surrounded by the flowers, palm trees and gurgling fountains.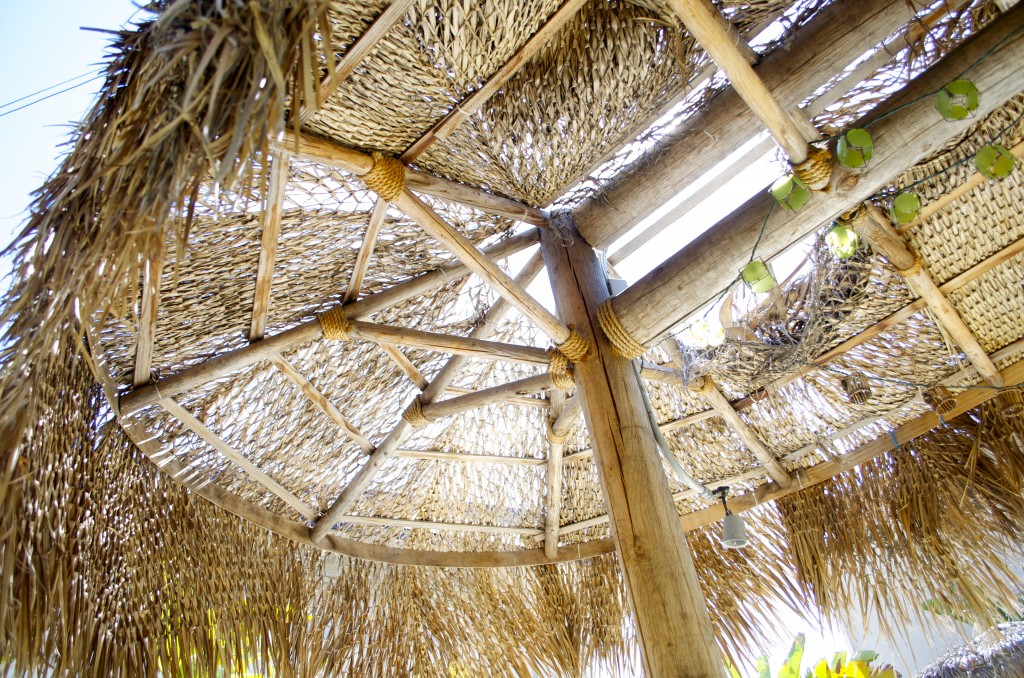 This place makes you feel like you're spending a day at the beach. And if you're not too lazy, you can cross the PCH and be at the beach. I fall on the lazy side of the scale, so I just consumed foods.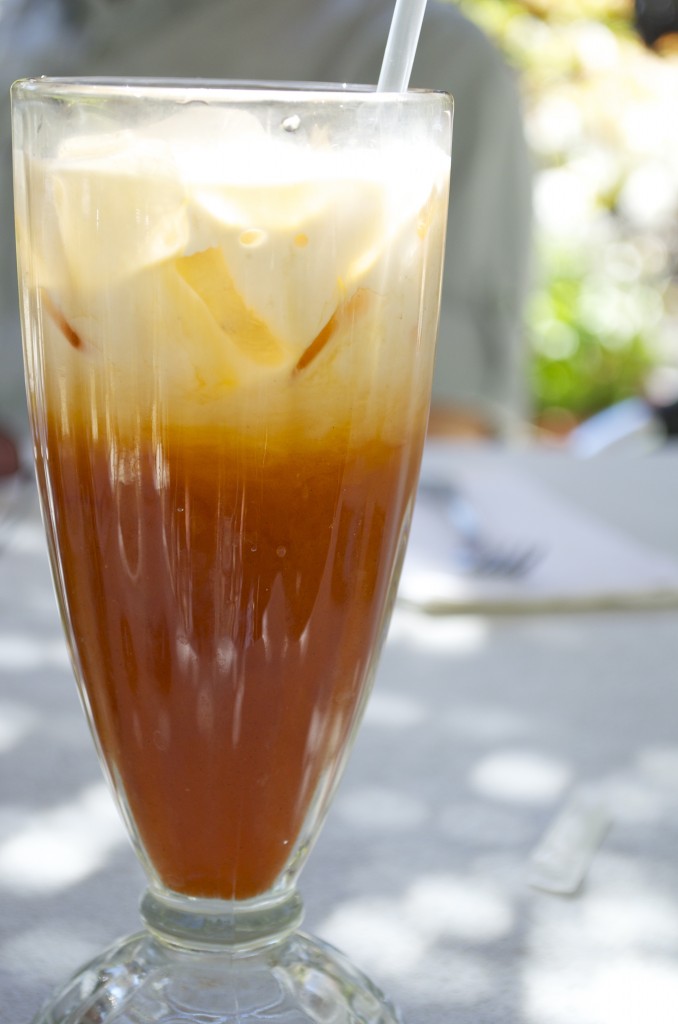 Thai tea! The perfect drink (besides beer, obviously) for cooling down on a warm day.

Tom Kha Gai – creamy, spicy coconut soup filled with chicken, mushrooms, lemongrass and galanga root.

And sushi! We split the Dragon Roll – tempura shrimp, cucumber, avocado and mixed crab topped with eel and more avocado.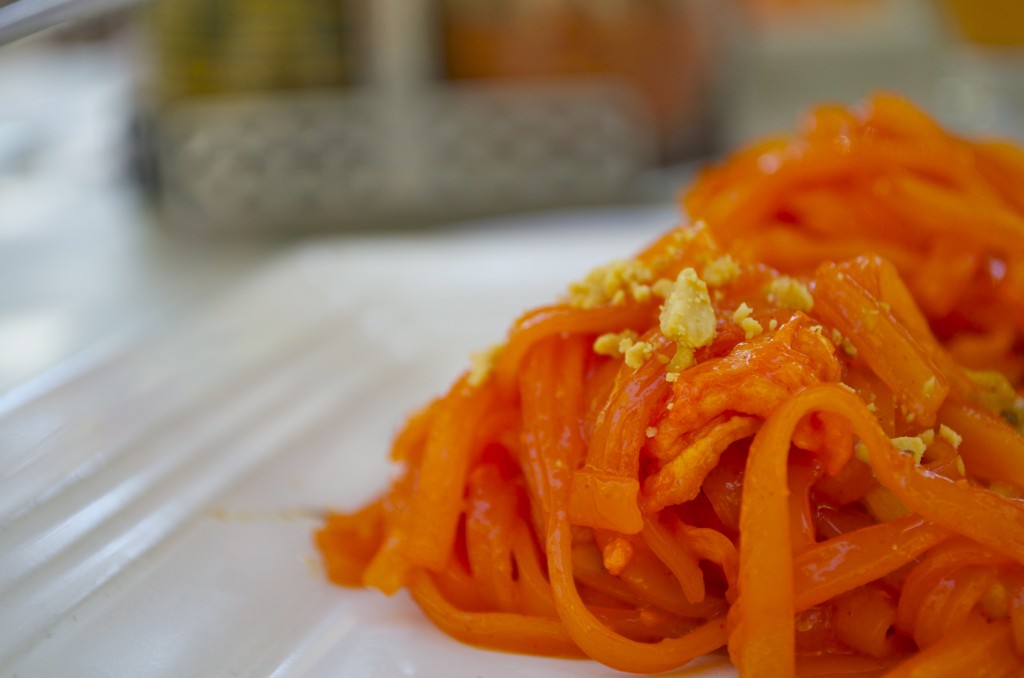 Pad Thai – this picture is not edited in any way. That is the color of the pad thai we got. Not quite sure what artificial coloring we consumed, but it was delicious artificial food coloring!
Now for the part you all scrolled down to see – a giveaway! Here's the deal: I purchased a crapload of growlers in which to bottle-condition my first beer, Dos Beckis. Because of certain circumstances (I'm doing what always drives me nuts when I read other blogs and keeping this a secret until things are official, just in case plans fall through) I'm moving out of my current living space which has LOTS of storage space into a smaller space where I won't be able to house all of these growlers. Therefore, I'm giving away SIX Ladyface growlers, ONE Karl Strauss growler and ONE Island Brewing Company growler. These growlers are EMPTY, clean, and in great condition.

These decorative bottles are perfect for filling with water and flowers, using as a paperweight, decorating your shelves, or even filling with beer from the designated brewery stamped across the glass (If you are 21 or older, of course)! Here are the rules:
1. You must be 18 or older to enter this giveaway.
2. You must be able to travel to the northern Los Angeles County/Ventura County area to pick up the growler by May 19th. There will be no shipping cuz I'm poor and stuff.
3. I can't think of a third rule.
How to enter:
1. (For beer lovers) Leave a comment below describing your current favorite beer, including its aroma/flavor profiles (if you're 21 or older, since you obviously have never tasted beer if you're not yet 21…) and which growler you'd like to receive.
2. (For those whose eyes haven't been opened to the magic of craft beer/those under 21) Leave a comment below explaining why you're entering a giveaway for a growler that traditionally holds beer. If you plan on doing something creative with it, let me know!
Extra entries:
1. "Like" me on Facebook and leave a comment below telling me that you did.
2. Follow me on Twitter and leave a comment below telling me that you did.
3. Add me as a friend on Untappd and leave a comment below telling me that you did.
I'll randomly select eight winners on Wednesday, March 14th, assuming at least eight people enter, and send them the info about where to pick up their winnings!