The suicidal tree got sawed apart very quickly after its untimely death two days ago, so luckily we weren't stranded to starve.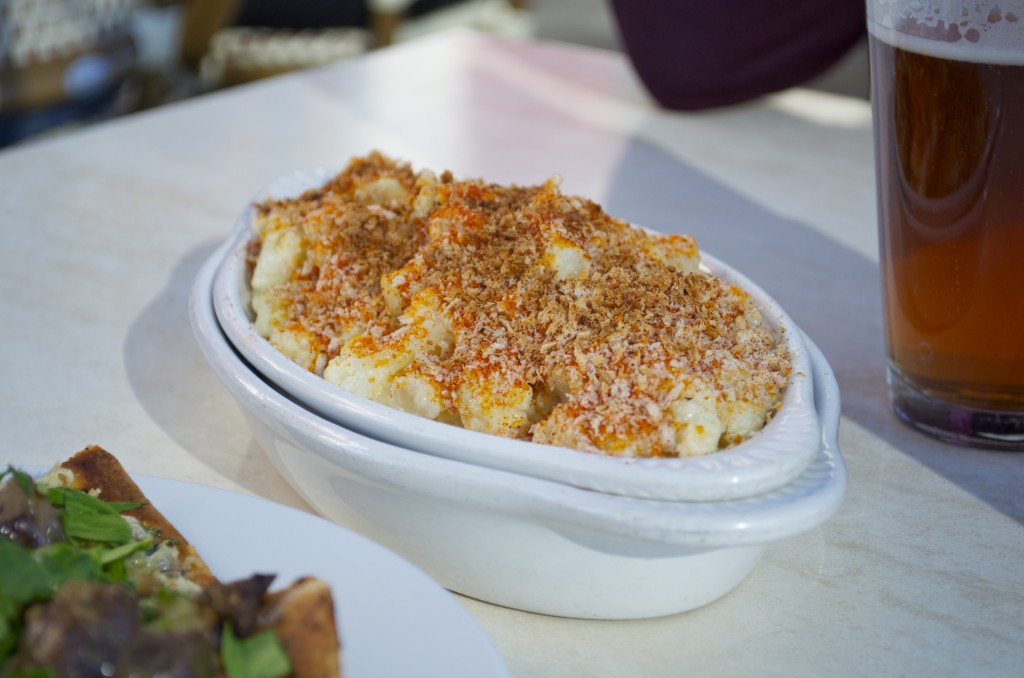 We headed over to Ladyface Alehouse and Brasserie for a Christmas Eve Eve late lunch/early dinner. Cauliflower au gratin!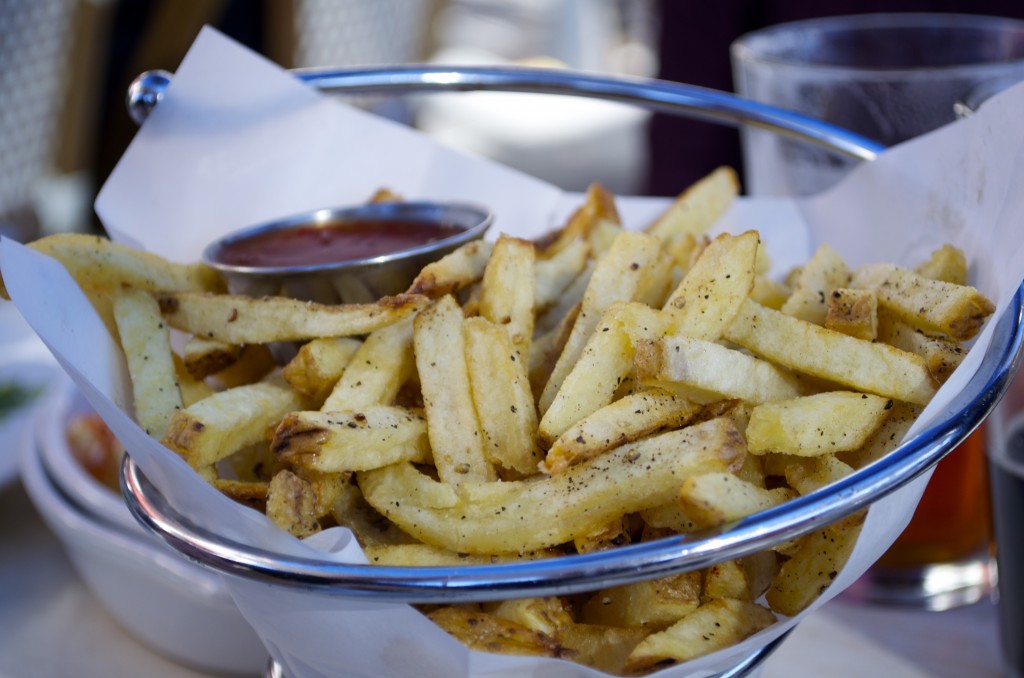 Salt 'n pepper fries with red ale ketchup.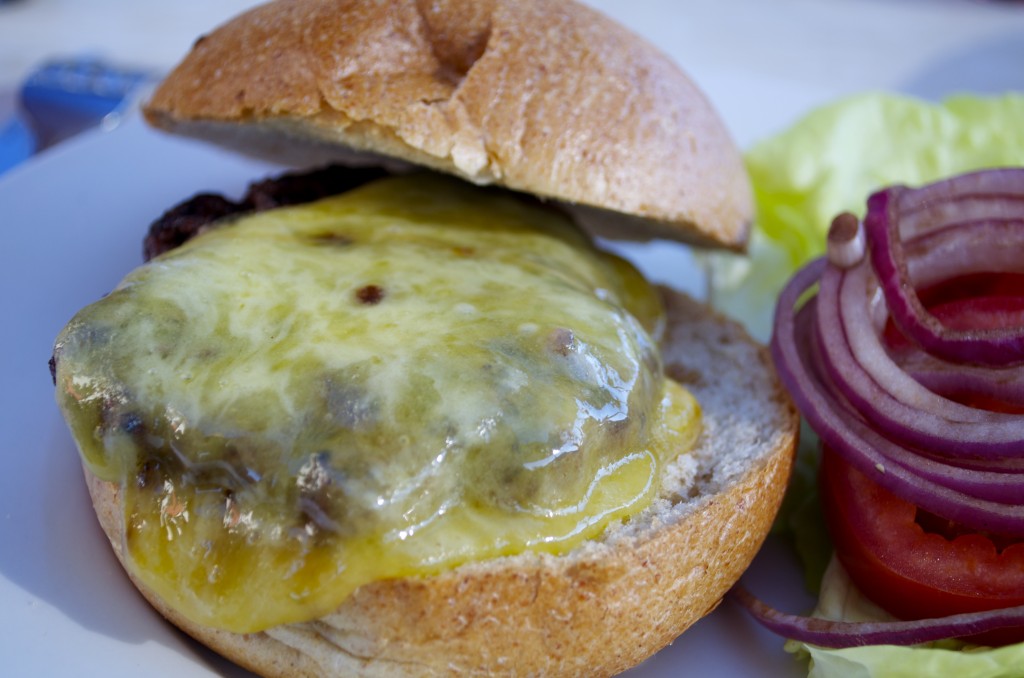 Deliciously greasy burger with white cheddar cheese.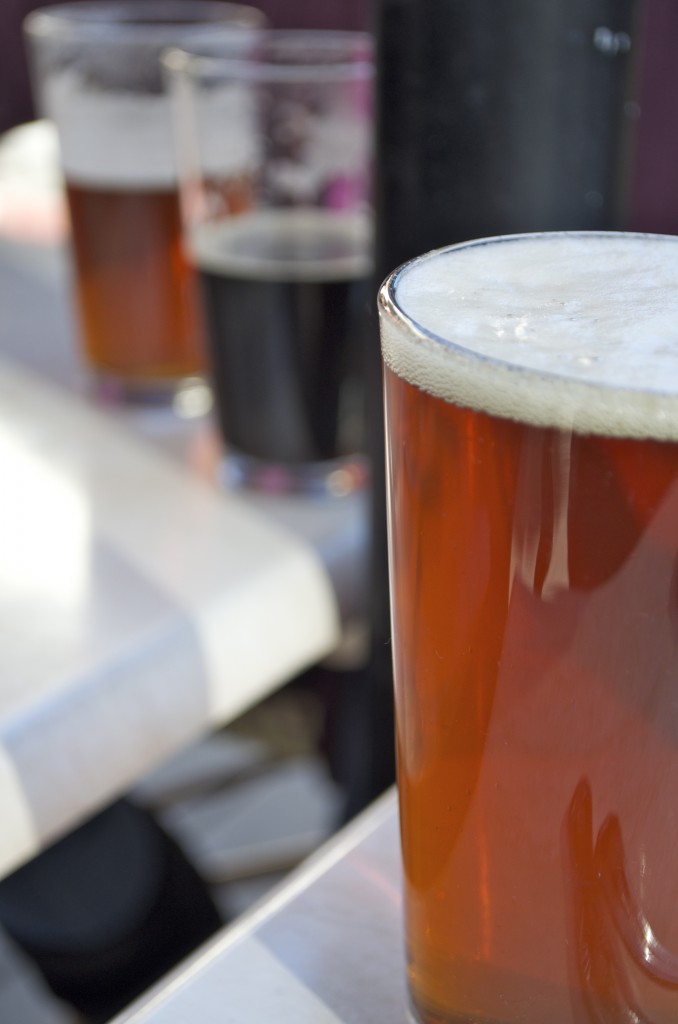 My last Hutash! Summer is definitely gone. I can't keep dredging up the past – time to move on to the maltier winter beers!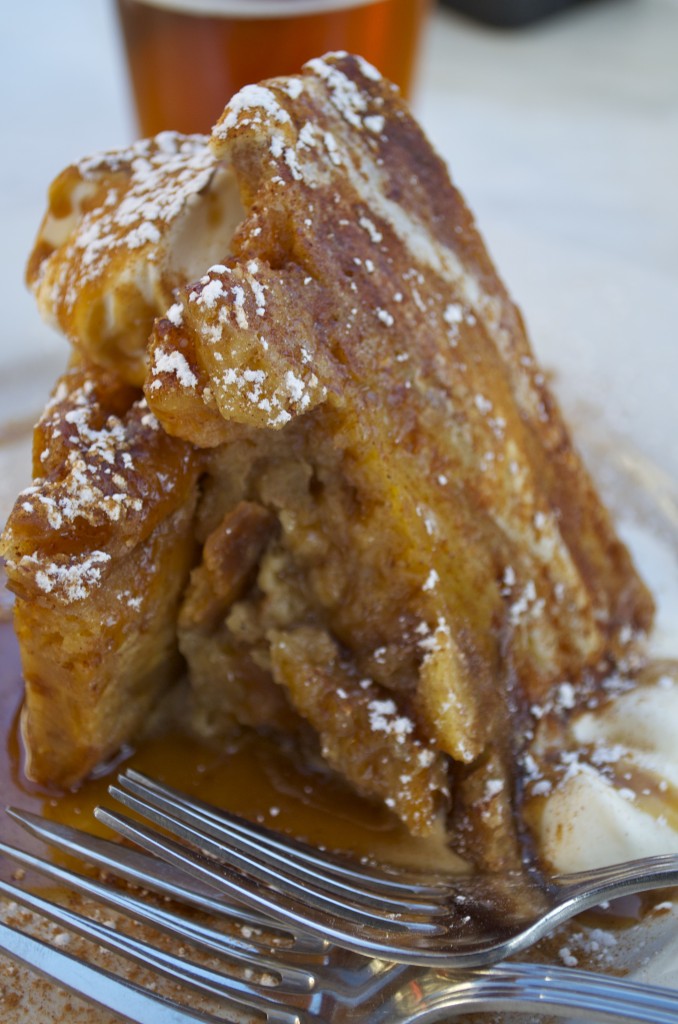 A center cut of the bread pudding. I was so stuffed that I couldn't finish my half of this, but it was SO. GOOD!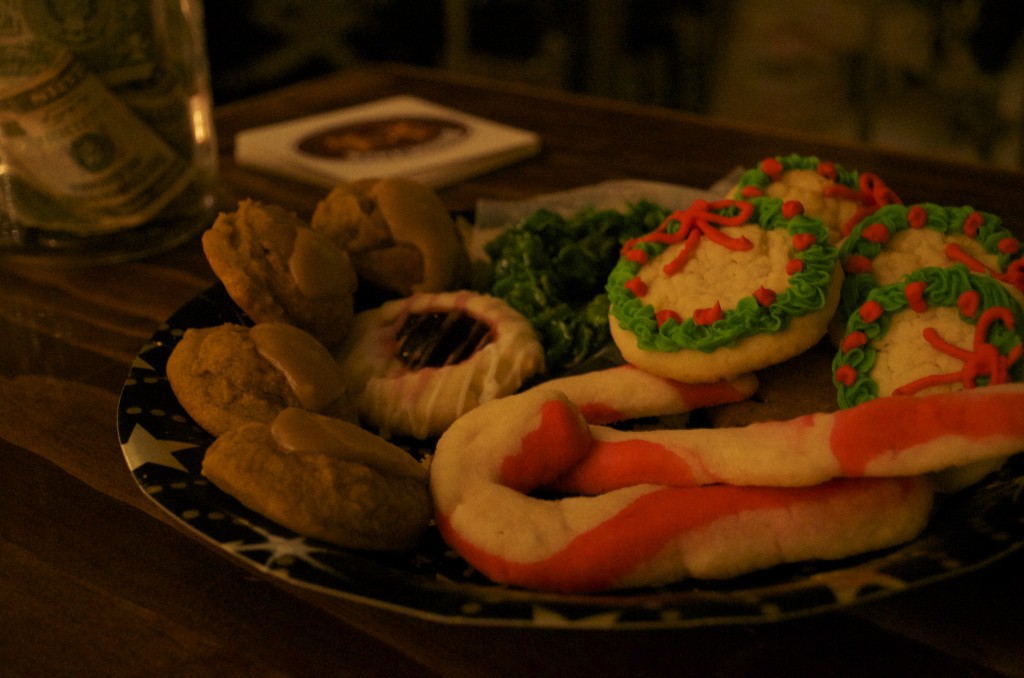 Somehow I was able to stuff a few cookies in later at Enegren Brewing, however. Kathy (aka Mama Enegren) made the pumpkin spice cookies (recipe via the lovely and talented chef Brie) and sugar cookie wreaths. Yet again, I ate until I hurt and loved it.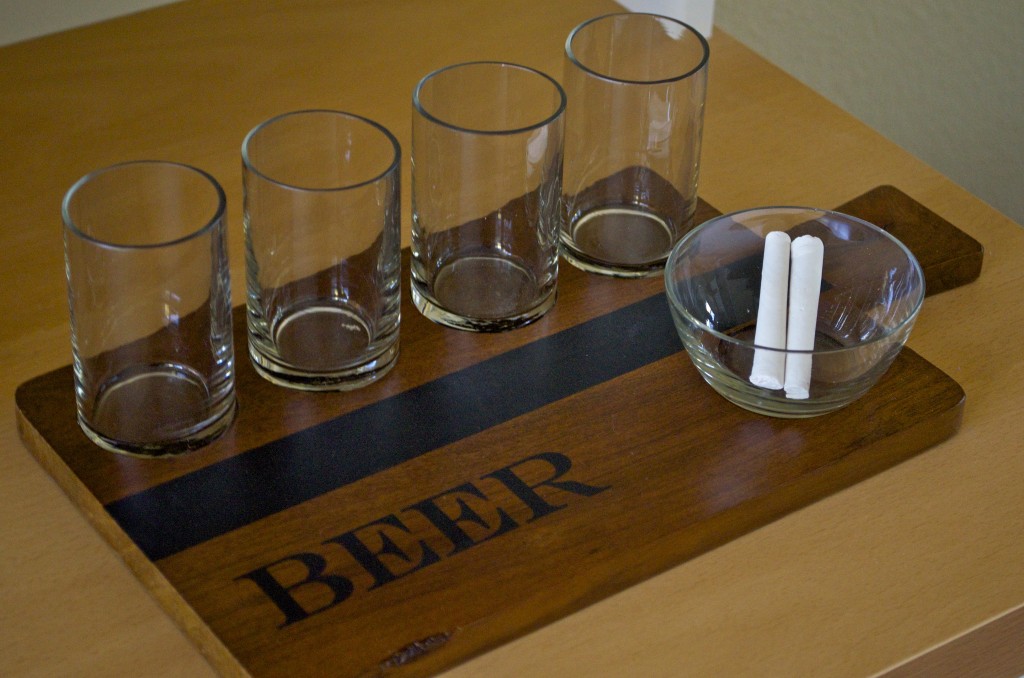 An early Christmas gift from my cousin, Allie! A taster board with chalk – PERFECT for my blind tastings. Happy happy happy!
Merry Christmas Eve, everyone! I'll be back after spending a wonderful Christmas with my family eating foods, playing games (I hope there's Liar's Dice in my stocking tomorrey…) and celebrating the birth of Jesus! And then eating some more and drinking fine craft brews.
MERRY CHRISTMAS!